The calendar is filling up fast, so if you're looking for a reason to come visit Mansfield and see what we're all about, here are 25 (in mostly chronological order)! We have festivals and events for car and motorsports enthusiasts, vintage pickers, snow lovers, history buffs, scare-enthusiasts, hard-rockers, runners, and more.
1 – Ski Carnival: February 22-23, 2020
The 59th Annual Ski Carnival at Snow Trails is an epic weekend of winter fun, spectating, racing, brats and beer – an annual tradition since the very first season at Snow Trails!
2 – Maple Syrup Festival: March 2020
This free family festival at Malabar Farm State Park has been held the first two weekends in March continuously since 1977. Take a step back in time and learn about the history of Ohio syrup making.
3 – Mohican Wildlife Weekend: April 24-26, 2020
Experience wildlife and natural history in the breathtaking hills of Richland and Ashland counties. The theme for 2020 is "Survivor Mohican" and will feature 13 different programming sites.
4 – Ohio Civil War Show: May 2 & 3, 2020
The Ohio Civil War Show at the Richland County Fairgrounds includes historical demonstrations and presentations, military vehicles, and memorabilia through WWII for buy, sell, or trade.
5 – RichHistory Weekend: May 2 & 3, 2020
RichHistory Weekend promotes the history of Richland county with house & garden tours, history hikes, dinner theater, storytelling and more across many participating locations.
6 – Vintage Peddler Marketplace: June 13-14, 2020
From the founders of the Prairie Peddler Festival, shop this outdoor marketplace for all things vintage, antique, and repurposed. This festival also includes DIY seminars and a vintage fashion show.
7 – Miss Ohio Scholarship Program: June 13-20
Mansfield has hosted the Miss Ohio Scholarship Program for 42 years. Head to the historic Renaissance Theater for this week-long event to see who will claim the crown of Miss Ohio 2020 and Miss Ohio's Outstanding Teen 2020.
8 – Mansfield Airport Day & Car Show: July 2020*
Airport Day at Mansfield Lahm Airport offers military and civilian aircraft displays, aircraft fly-ins, historical exhibits and lectures, and a car, truck, and cycle show – plus free admission and parking.
9 – Inkcarceration: July 10-12, 2020
Ohio's rock and tattoo event of the summer! This music festival at the Ohio State Reformatory will feature your favorite rock bands, tattoo artists, reformatory tours, and gourmet food trucks for one epic weekend!
10 – Great Mohican Pow-Wow: July & September 2020
Learn about the history, culture, and lifestyle of the Native American people through dance, drum competitions, food, music, storytelling and over 40 top native craftsmen and artisans.
11 – EST Fest: August 2020*
Cleveland's Machine Gun Kelly's very own Ohio music festival. EST Fest is held at Ohio Dreams in Butler, Ohio.
12 – Lincoln Highway Buy-Way: August 2020*
Shop Ohio's longest yard sale on the Lincoln Highway, America's first coast-to-coast route. Learn the history of the highway and shop for treasures as you go!
13 – Heart of the City Cruise-In: August 2020*
Car enthusiasts must head to downtown Mansfield when cars take over Park Avenue West and South Main Street.
14 – The Shawshank Hustle 7K Run/Walk: August 15, 2020
Escape from Shawshank State Prison. This 7k races starts and finishes at the Ohio State Reformatory and features five filming locations from The Shawshank Redemption. This family-friendly event is open to both runners and walkers.
15 – Prairie Peddler Festival: September 26-27 & October 3-4, 2020
Two weekends of handmade shopping in a wooded marketplace. Over 200 artisan booths, great food & live music will fill the scenic hills of Butler, Ohio.
16 – Blood Prison: September – November 2020*
Test your nerve and Escape from Blood Prison at the historic Ohio State Reformatory. The only haunted house located in a real prison, this terrifying attraction won Haunt of the Year in 2019.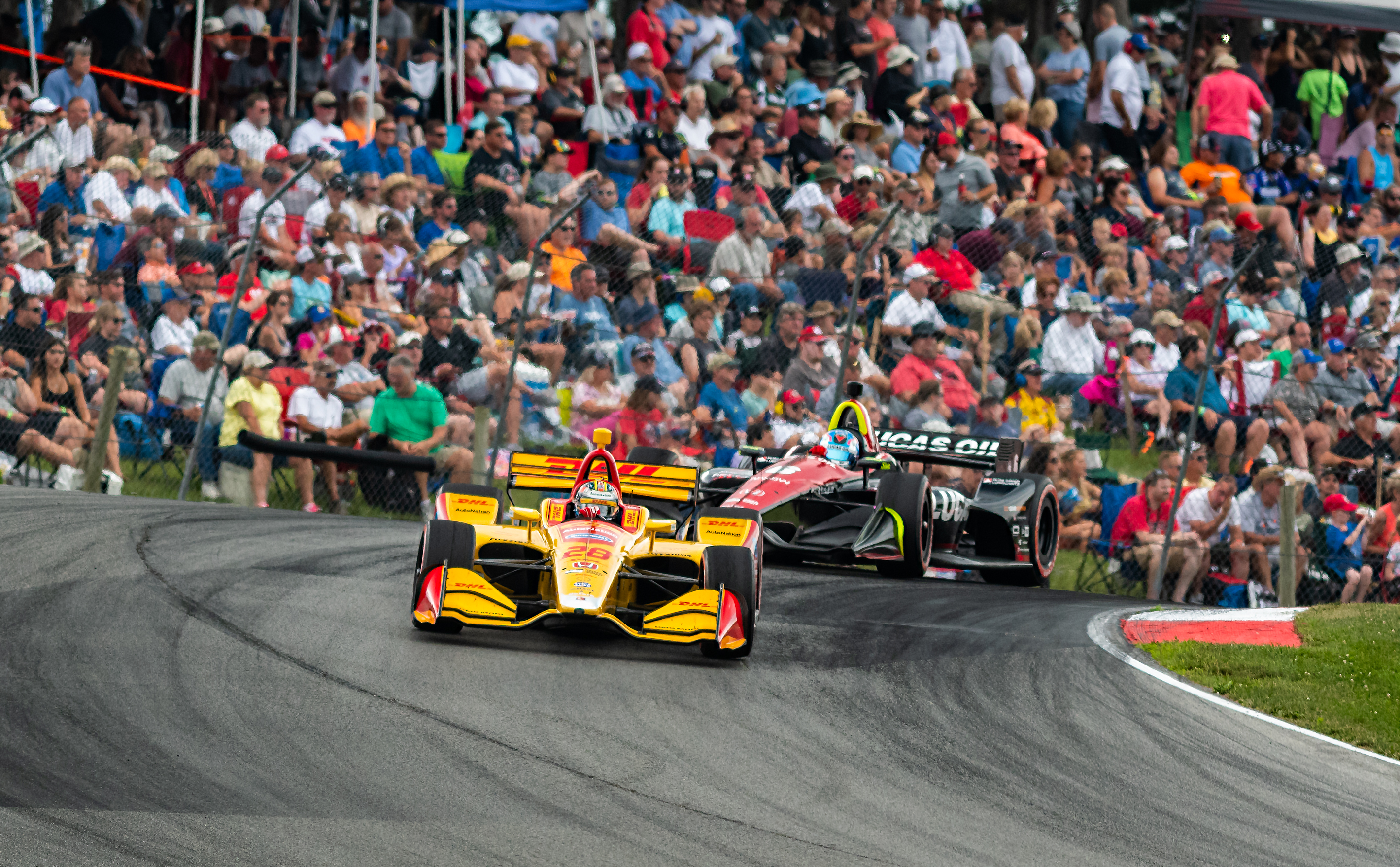 Motorsports
Mid-Ohio Sports Car Course in Lexington, Ohio has put together another great schedule that will feature a diverse season of Motorsports action.
17 – Acura Sports Car Challenge at Mid-Ohio (IMSA WeatherTech SportsCar Championship event)
May 1-3, 2020
18 – Mid-Ohio 170 (NASCAR Xfinity Series Event/ARCA Menards Series)
May 29-30, 2020
19 – Vintage Grand Prix at Mid-Ohio (Sportscar Vintage Racing Association/TransAM)
June 26-28, 2020
20 – AMA Vintage Motorcycle Days (AMA's annual motorcycling celebration)
July 10-12, 2020
21 – The Honda Indy™ 200 at Mid-Ohio (NTT IndyCar series event)
August 14-16, 2020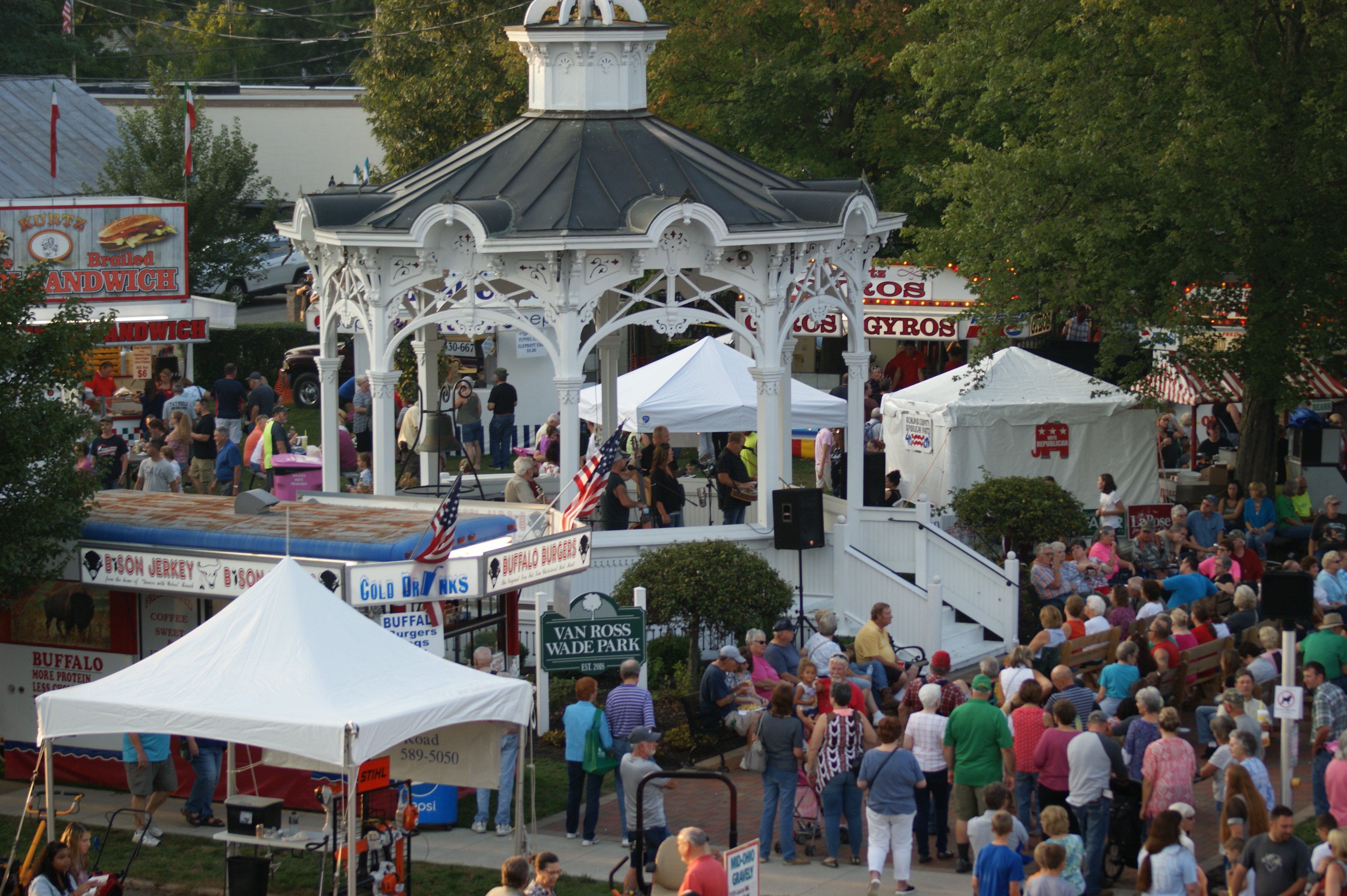 Fairs & Festivals
The best way to get to know the personalities of local communities in Richland County is to go where the locals go! Richland County is full of hometown pride and you'll find it in droves at festivals and fairs throughout the year!
22 – Shelby Bicycle Days: July 9-11, 2020
23 – Richland County Fair: August 9-15, 2020
24 – Lexington Blueberry Festival: August 2020*
25 – Bellville Street Fair: September 16-19, 2020
This list is far from comprehensive, so make sure to check DestinationMansfield.com/events for more local events happening in Richland County from art classes to live music. *Events with an asterisk have not had an official date announced, but they happen around the same time each year!