The Calendar of Events is not supported by Internet Exploreryour current browser. For best viewing, please use Chrome, Firefox, or Edge.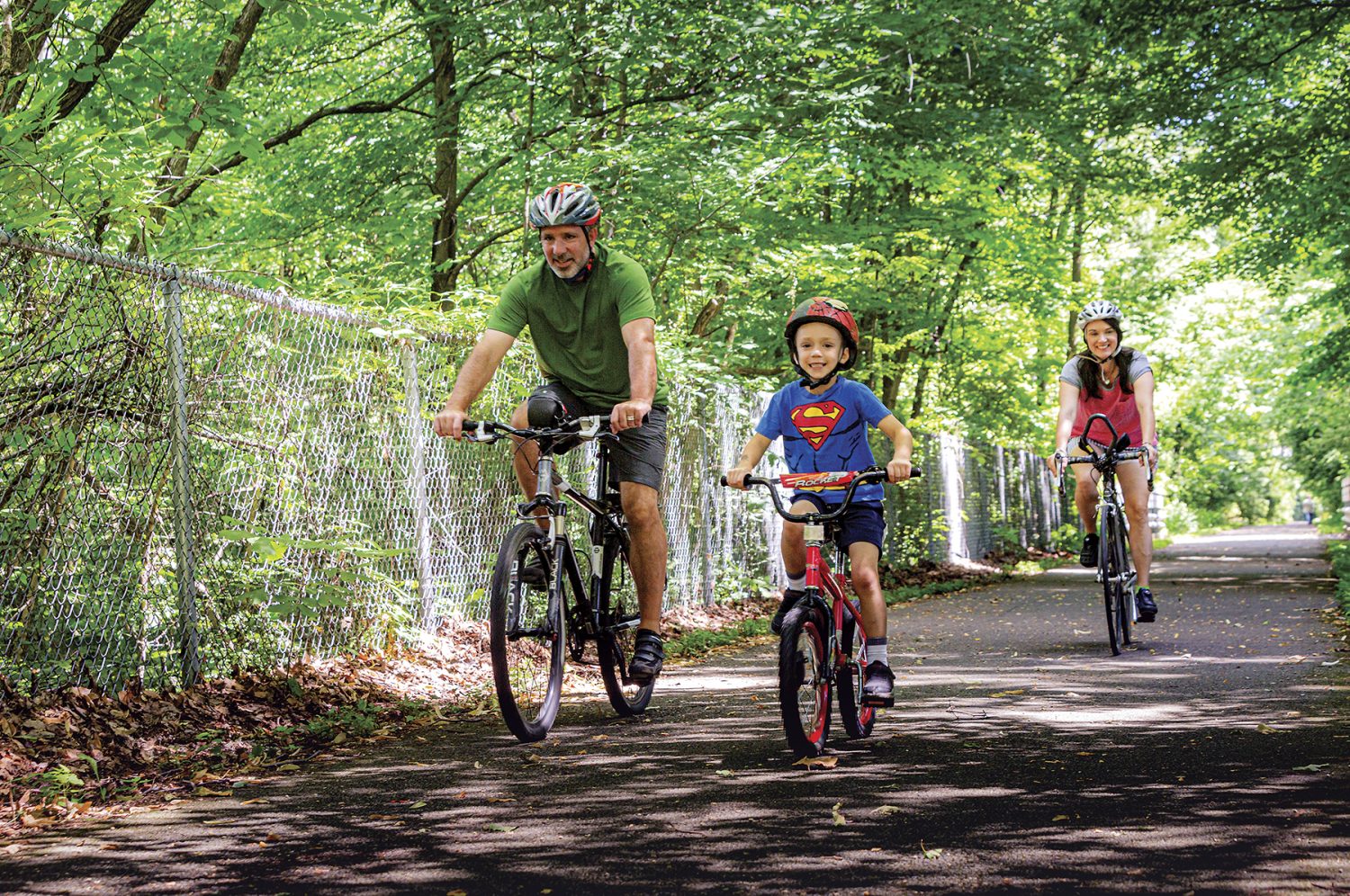 Take to the trail and explore on two wheels! Ride along the Richland B&O Trail that spans 18 miles and connects four of Richland County's communities and one of the area's most beautiful attractions on its trek between North Lake Park in downtown Mansfield and Butler. Popular with residents and visitors alike, the paved trail runs along a former railway and is perfect for both short trips and longer outings. You'll pass families and people of all ages riding their bikes, alongside others on a quiet walk, a healthy run or zipping by on roller blades.
No matter how you travel the Richland B&O Trail, some of the best parts are the opportunities to hop on and off the trail to explore. Go across 18 bridges, past open fields, through a spectacular historic garden, around colorful public art, and through four communities inviting you to stop and sightsee.
Travel as many miles as you wish at your own pace and whatever direction you chose. Just be sure to bring your camera to capture the memories.
Class 3 e-bikes are not permitted on the trail due to their top speed. Class 1 and 2 are permitted to use on the trail. Should you take a class 1 or 2 e-bike on the trail, note that there are no charging stations along the trail so make sure to bring the bike fully charged!
Parking and bike trail access are available in each of the communities listed below. It is handicapped accessible and bike rentals and repairs are available at Y-Not Cycling & Fitness.
Did you know that the Bellville, Butler, and Lexington Branches of the library offer a variety of bikes for you to check out and ride on the bike trail with a valid MRCPL library card? Check out this short video on how easy it is to rent HERE.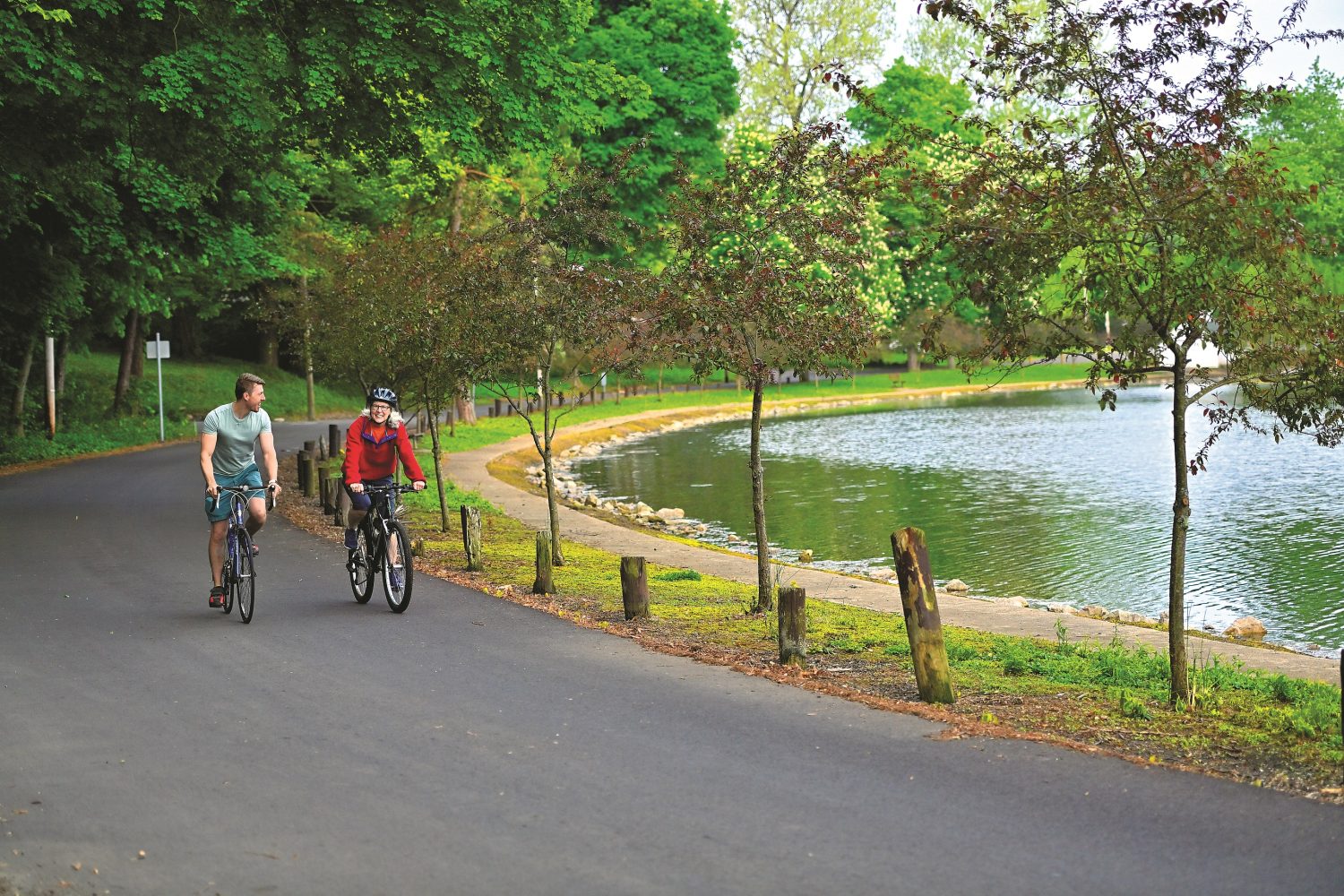 Rather than merely rolling past diverse communities, the B&O Trail invites discovery all along the way — that's where the real fun begins.
Richland B & O Trail Parking
Nearest valid USPS address
Mile Marker:
0: Hitchman Park, Butler
Mile Marker:
0.5: In front of The Whiffletree, Butler
Mile Marker:
5: next to Hines Ave Bridge, Ogle St., Bellville
Mile Marker:
5.5: Bike Depot, Bell Ave, Bellville
Mile Marker:
8: off 97 just southeast from Der Dutchman Restaurant, Bellville
Mile Marker:
11.5: next to Senior Center, Lexington
Mile Marker:
11.6: beside Community Park, Lexington
Mile Marker:
15: Deer Park, Mansfield
Mile Marker:
16: Millsboro Rd, Mansfield
Mile Marker:
18.2: Kingwood Center Gardens, Mansfield
Mile Marker:
18.4: North Lake Park, Mansfield
Do not leave cars parked overnight or leave valuables in your vehicle unattended.
There were no results found.