Flying into Mansfield
Whether you're coming for Work or Play, welcome to Mansfield.
With our central location, world-famous attractions, enhanced airport, and premier FBO provider (Niss Aviation), your flight just keeps getting better.
Come for lunch in a train car or at a downtown diner. Experience upscale dining at Hudson & Essex, home to historic sub-terrain caverns for wine tasting.  Tour the prison made famous by the movie The Shawshank Redemption.  Sit trackside for a race at Mid-Ohio Sports Car Course or spend the day at Kingwood Center Gardens strolling the estate of an industrial legend.  Come PLAY in Mansfield (and work if you must!).
To make sure you have transportation once you land, you will need to reserve a rental vehicle before taking off for Mansfield.  The best way to do that is to link to one of our local rental car companies through Niss Aviation.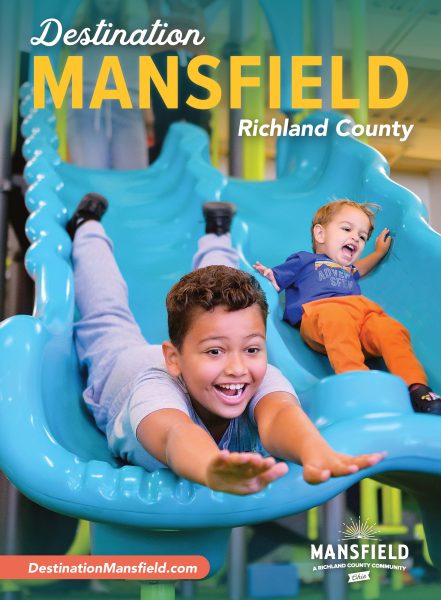 Free Visitor Guide
Our Visitor Guide is the ultimate tool for discovering EVERYTHING there is to do in the Mansfield and Richland County area.