Cool night air and sleeping under the stars. Cooking over an open fire and roasting marshmallows. Connecting with family and disconnecting from the hustle and grind of our daily schedules. Camping helps us get in touch with the land and our inner explorer as we let weather and our whims control our days. It's a full sensory experience with sounds, sights, and smells all its own. Camping reacquaints us with stars, with slow, with dirt. When we're camping we hit reset. We rest. We play. We restore.
It's no secret, we love camping in Richland County. We love sitting by the fire, talking until the embers die out. We love camp coffee and restarting the fire on a cool morning. Everyone does camping a little different so we have several different places we love to camp in Richland County…
For the slow campers
Camping forces us to slow down. When you're camping everything takes a little bit more time, from cooking to your morning coffee. If you love to take it easy, we recommend River Run Campground & Canoe Liveries. Nestled on the banks of the Black Fork and Clear Fork rivers, you can enjoy the sights and sounds of the river surrounded by the peaceful hills of Mohican Country. Enjoy a slow day on the river with canoeing, kayaking, rafting, and tubing available through River Run Canoe Liveries.
You can also camp along the scenic Mohican River at the Mohican Reservation Campgrounds. Cabins, RV sites, primitive and electric tent camping, and tipis are available for reservation. Book a 2-hour canoe, kayak, raft or tubing trip, or come for the annual Great Mohican Pow-Wow, an authentic Native American tradition with a weekend of dance and drum competitions, food, music, and over 40 top artisans displaying and selling their crafts.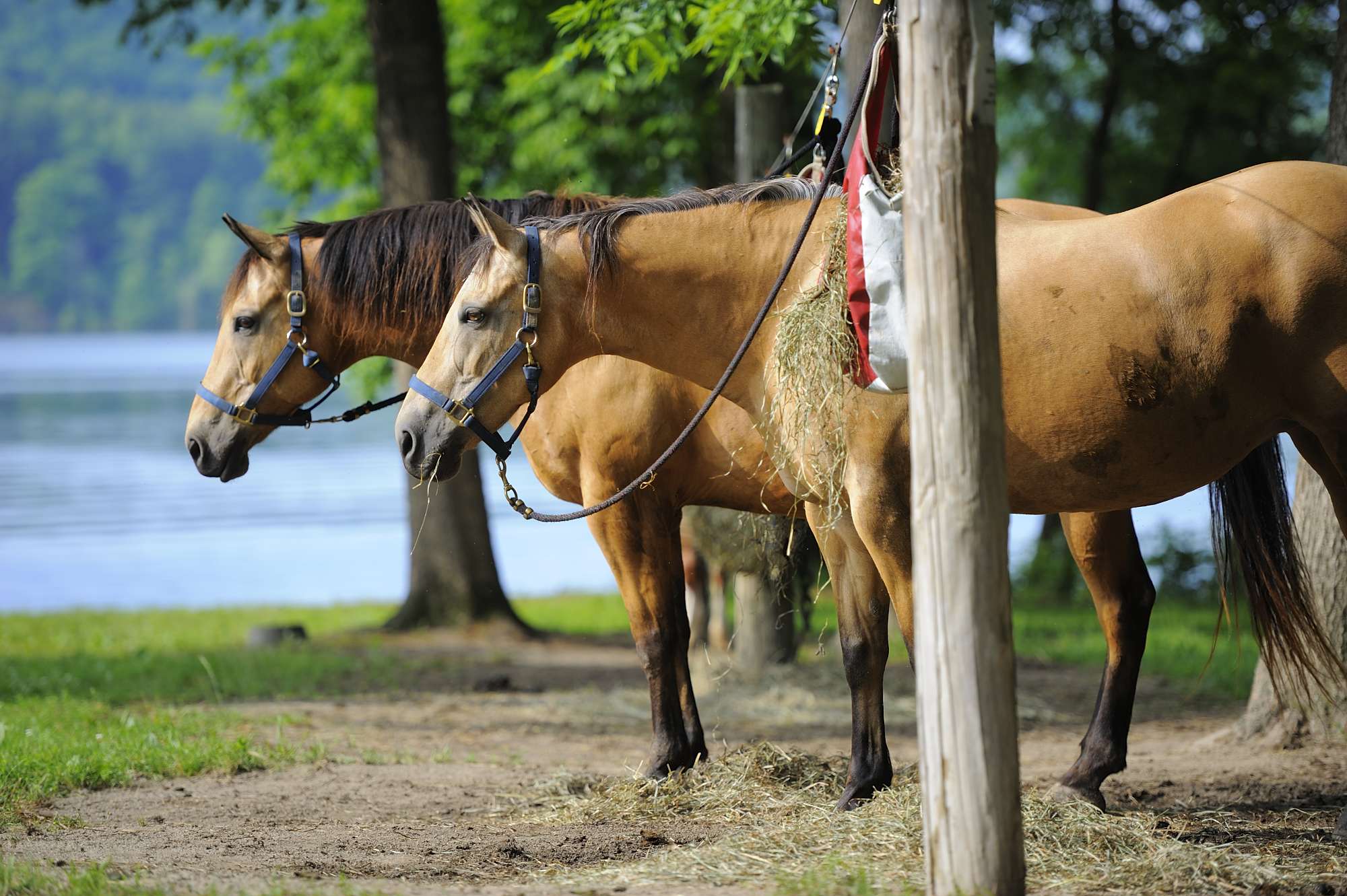 For the horse campers
Horse camping requires a lot of planning, but it is worth the effort to spend some time in the wild outdoors with your horse. For primitive horse campers, we recommend Malabar Farm State Park's peaceful 15-site primitive campground for horse camping. The campsite has access to the park's approximately 7-mile bridle trail.
For non-primitive horse camping, neighboring Pleasant Hill Lake Park, also offers equine camping. The park provides 37 picturesque lakeside equine campsites with electrical hook-up and access to over 50 miles of bridle trails that connect to Malabar Farm State Park and Mohican State Forest.
For the adventure campers
Camping offers us access to outdoor adventures right outside your door, or right outside your tent! If sitting hours by the fire gets old quick and you are looking for fun activities to do from dawn till dusk, we recommend Mohican Adventures Campground & Cabins. Located in the heart of Mohican Country, you will have a wide choice of camping sites from primitive cabins, deluxe cabins, primitive camping, electric camping, and full hook-up RV camping. Book a site in the woods, in the field, or by the lake for easy access to fishing and self-powered boating. Across the street you'll find Mohican Adventures Canoe and Fun Center. The canoe livery offers 2 and 5-hour paddling trips on the scenic Mohican River in addition to three 18-hole mini golf courses, go-karts, and an Aerial Adventure Park with sky-high obstacle courses.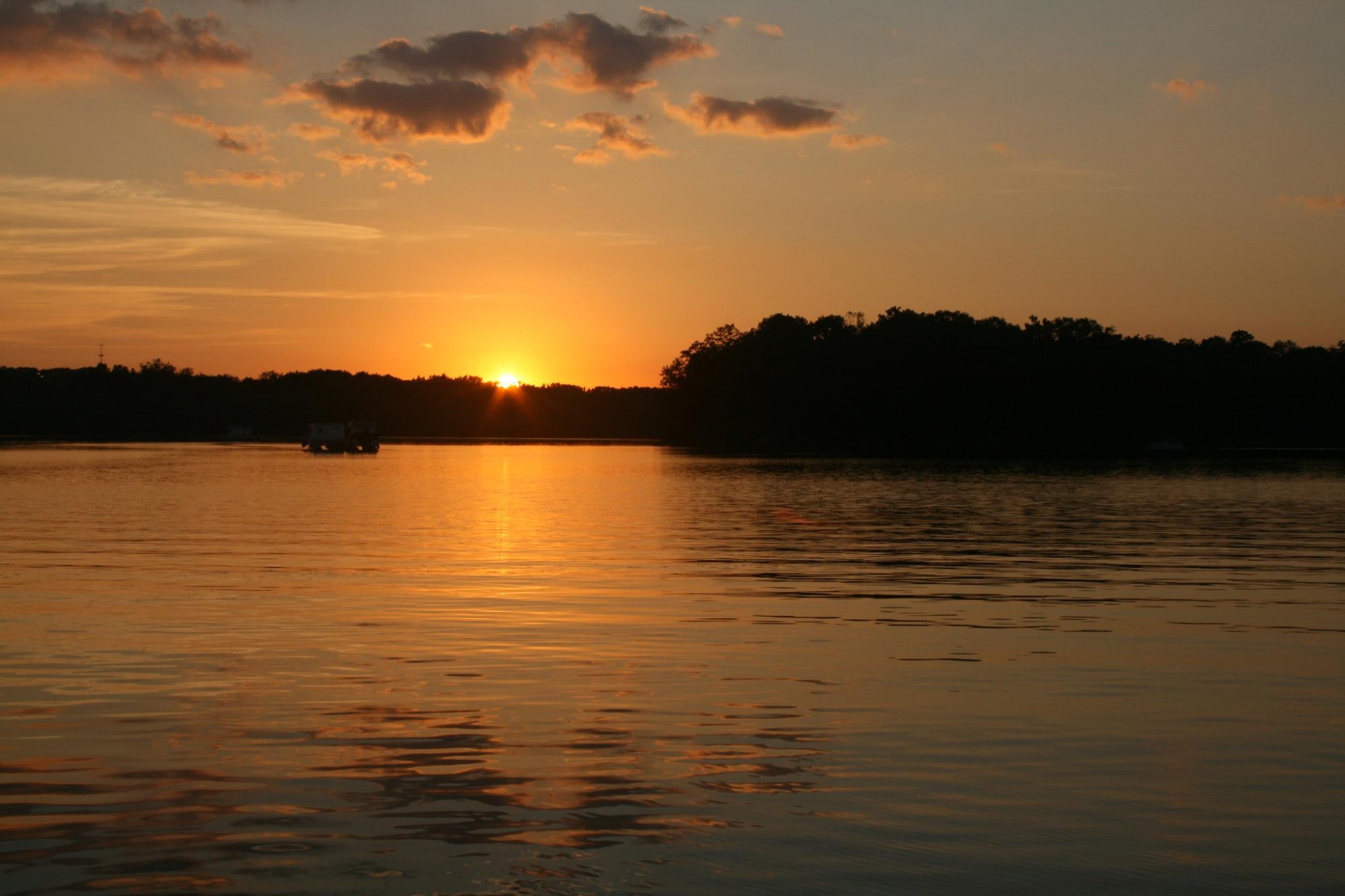 For the water-loving campers
If getting out on the water is your favorite way to connect with nature and make memories with your family, then you need to book your next camping trip at Pleasant Hill Lake Park. This unlimited horsepower 850-acre lake will give you the widest range of boating options. It's okay to need a few more amenities to relax and enjoy time away from home. For the campers looking for a more luxurious stay in the great outdoors, we recommend the new Deluxe Log Cabins at Pleasant Hill Lake Park. Here, you get the best of both worlds with a hot tub on your deck, and hiking, swimming, and boating, and all the great outdoors has to offer just steps away. Bring your binoculars and look for nesting Osprey and Bald Eagles in the area!
For a more tranquil stay at the lake, visit Charles Mill Lake Park. Charles Mill Lake is a 1350-acre lake with a 10 horsepower limit, perfect for sailing, boating, pontoons, kayaking, and fishing. There are two campgrounds, Eagle Point and Main Camp, which offer a variety of camping spots from sites with panoramic views of the lake to sites nestled in the woods. Choose from RV, tent camping, and patio cabins with scenic lake views.
No boat, no problem! Pleasant Hill Marina and Charles Mill Marina rent out pontoons and fishing boats, kayaks, paddle boards, and more.
For the family campers
All of the places we've mentioned are great for families, but if on-site activities for the whole family are a priority, we recommend the Shelby/Mansfield KOA Resort. This KOA Resort has the carefree character of an all-inclusive resort with a great community atmosphere thanks to staff-led activities, themed weekends, and robust entertainment options and amenities. With so much to do and on-site dining options, you'll never have to leave the resort if you don't want to!
Why do you love camping? Are you just learning to love it? Make plans for your next adventure in Richland County! Have you had a great stay at one of these places? Share your experience with us at info@destinationmansfield.com. All camping in Richland County.