Everyone used to talk about their "green" initiatives. Now we're all talking about our "clean" initiatives. As the tourism industry opens, one segment at a time, our museums, attractions, restaurants, hotels, shops, and recreation options are armed with robust cleaning procedures and are getting ready for visitors and locals alike.
The Destination Mansfield-Richland County staff spent March and April reaching out to a large sample of members to hear how they plan to keep visitors safe. We asked about new cleanliness routines and learned how many of our members will be changing how they do business. Our local businesses are pioneers in this new environment, and they have stepped up to the plate to meet these challenges and build consumer confidence in our tourism product.
Here's what we learned…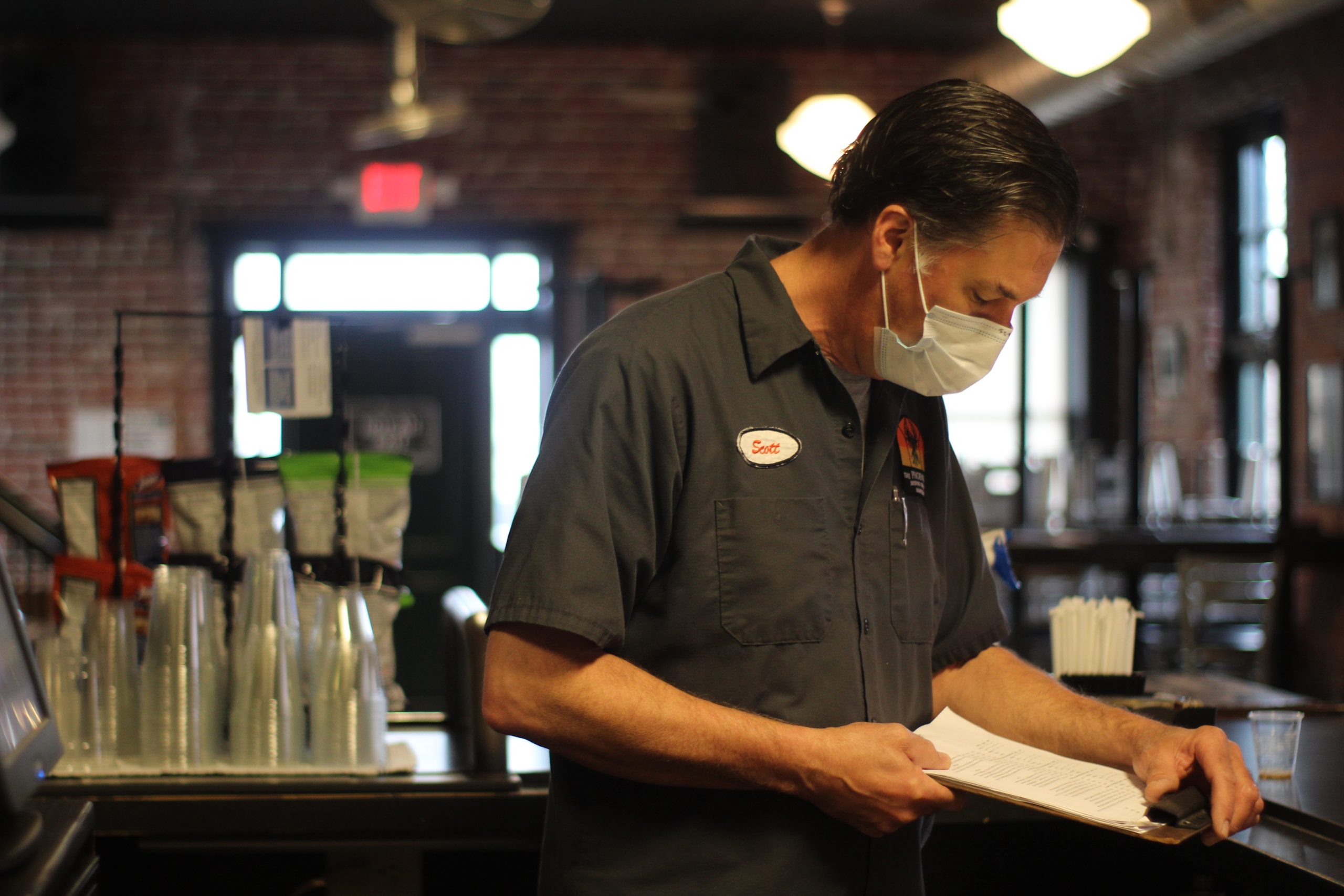 OVERALL TRENDS
Registration and sign-in areas are changing to online check-in instead of on-site check-in. This will include signing waivers for activities/programs.
Businesses are exploring new ways to clean their buildings, including new products and equipment. Many are considering investing in cleaning products that provide a longer residual effect on surfaces. They may also need to increase staff to keep up with the intense cleaning schedules.
Each business will have a written plan that addresses each segment of their business and how they will operate and keep people safe: employees, vendors, and guests, including mask policies, sick leave policies, and day-to-day business procedures.
Adding indicators or separators to enforce 6-foot distancing.
Many restaurants changed the way they do business and embraced takeout and curbside service. They now are looking ahead to new dining room seating models that increase space between diners.
Communicating with guests through social media, websites, and on-site signage about what to expect when they arrive is important.
Paper receipts will begin to disappear as businesses move to digital receipts to reduce touchpoints.
Our members plan to follow CDC and industry guidelines for operations and cleaning. That includes stepped-up cleaning schedules, hand washing and sanitizing stations, limiting capacity to 50% of the fire code, and face covering policies.
Hourly cleaning will include doorknobs, handrails, benches, restrooms, elevators, buttons, etc. Many high-touch items like tables and credit card machines will be cleaned after each use.
ATTRACTIONS
You may notice other differences at our area attractions and shops as they open their doors. In addition to following the guidelines listed above, additional new procedures are being put in place to protect the health and safety of guests, staff, and volunteers.
The Ohio State Reformatory is looking into new ways to sanitize and clean the building, including UV sanitization for audio wands and headsets. As a high-touch attraction, Little Buckeye Children's Museum has taken additional precautions to ramp-up its already robust cleaning and sanitation procedures. An electrostatic backpack sprayer is now part of the regular cleaning practice. They also have kid-friendly instructional posters for all restrooms that list steps for proper handwashing. While they are unsure of when they will open, Little Buckeye's staff is always thinking about its customers as they plan. Kingwood Center Gardens is open and provides sanitation stations at its admissions gate and throughout the gardens. They have opened the gardens and the online garden center is offering curbside pick-up. They are also restricting access to parts of the grounds.
The Renaissance Performing Arts Associations will be implementing strict hygiene rules for volunteers and staff. Gloves and other protective gear will be mandatory. They are also working with their ticketing company to develop seating options that will allow for social distancing which they hope to roll out with their summer musical, Cinderella.
To accommodate new cleaning routines, and to make sure social distancing is possible, many attractions will be operating at a smaller capacity. Expect to make appointments to visit attractions, to book tours in advance, or to wait to be admitted into an attraction. For example, the Ohio Bird Sanctuary plans to reopen the outdoor bird display area, but it will be restricted to 15 households with social distancing required. Entrances and exits will all be one-way and only 10 individuals at a time will be allowed in the songbird aviary. Tours of BibleWalk may be scheduled through online ticketing, in addition to in-person, with time to accommodate cleaning in between each group. All guests will be greeted at the door and escorted inside. Tours will only include groups who arrive together and planned to tour together.  Like others, there are changes to their days and hours of operation.
HOTELS
As people travel from point A to point B, some still need to stay overnight during their journey. Local hoteliers are staying current with all cleaning, social distancing, and safety guidelines, while staffing levels and duties continue to change. The industry will continue to adapt and most of the staff we spoke with are appreciative of the guests staying at their properties. Some hotels have moved to pre-packaged, individually wrapped breakfast items in take-and-go containers. Some have discontinued the breakfast offering completely.
Housekeeping cleaning schedules have changed, increasing the time between the guest checkout and when housekeeping cleans the room (usually 72 hours). The new schedule adds an extra measure of safety for staff and guests. Now, most hotels do not permit housekeeping to enter guestrooms while they're occupied. Some allow guests to request cleaning services but ask that guests vacate the room during cleaning.
Informative signage has become a standard for guests to learn about housekeeping options and policies, front desk hours and procedures, food and beverage options, proper distancing prompts, and anything else new to the guest experience.
Front Desks look different. Some hotels installed plexiglass barriers at the front desk and others have placed a table 6 feet from the front desk for distancing during the check-in process. Guests can also expect to see the front desk staff wearing masks.
Keys are cleaned before guests arrive. On check out, guests deposit key cards into a basket or bucket so the key cards can be cleaned after each use.
Properties we spoke to included Quality Inn & Suites Mansfield, Quality Inn & Suites Bellville, Hampton Inn, Hampton Inn &Suites South, Holiday Inn & Suites, La Quinta, Towne Place Suites, Travelodge, and others.
Airbnb
New practices and certifications are emerging from Airbnb for the niche lodging market. Recently, a new program conducts a virtual "onsite" visit to verify listing information on Airbnb properties like the locations, amenities, and spaces that are advertised in a supplier's listings on the website. The company also looks at the site's cleaning procedures. The property then gets a "Listing Verified" designation on their listing on the Airbnb website.  Additionally, a new cleaning protocol has gone into effect, including additional procedures, new cleaning products, and even 24-hours waiting period between guest check-out and a new guest check-in.
RECREATION AND CAMPING:
As our recreation partners wait to hear how they may proceed toward opening, many are already thinking through factors to consider. Outdoor spaces like hiking trails, boat launches, and golf courses are already open but remain focused on reducing congestion.
For campsites, maintaining public restrooms, shower houses, and laundry facilities to lower the risk of spreading the virus will be paramount. Guests can expect limited capacity for these amenities. In addition to social distancing guidelines, guests can expect to find non-essential amenities such as pavilions, pools, splash pads, gyms, playgrounds, and basketball courts closed until these restrictions have been eased.
Check-in for activities and programs will be done without contact or with as little as possible. Future organized programs and activities will be modified to allow proper distancing guidelines and groups will be limited to 10 people for the time being. These events and programs with limited numbers are perfect to limit to family units since families have been quarantined together already. At Pleasant Hill Lake Park check-in and check-out will be no contact (online and call-in) and programs will focus on groups of under 10 people, including programs like kayaking with limited numbers and distance. Expect delays when renting things like kayaks and canoes. At the Mansfield/Shelby KOA, all recreation equipment will be cleaned after every use and the staffing will be adjusted accordingly.
Golf courses have remained open, so many have already developed detailed policies for guests. At Deer Ridge Golf Club only one golfer is allowed per cart. Carts will be wiped down before and after each round, and carts will sit for the appropriate time after cleaning before it can be used again. The cup (on the green) is positioned so the ball doesn't drop in, removing the need for golfers to reach in to get the ball. The flags and bunker rakes were also removed and 6ft. areas were marked on the driving range. Most importantly, their website states exactly what to expect when you arrive. This takes out the guesswork and makes customers feel comfortable with the experience.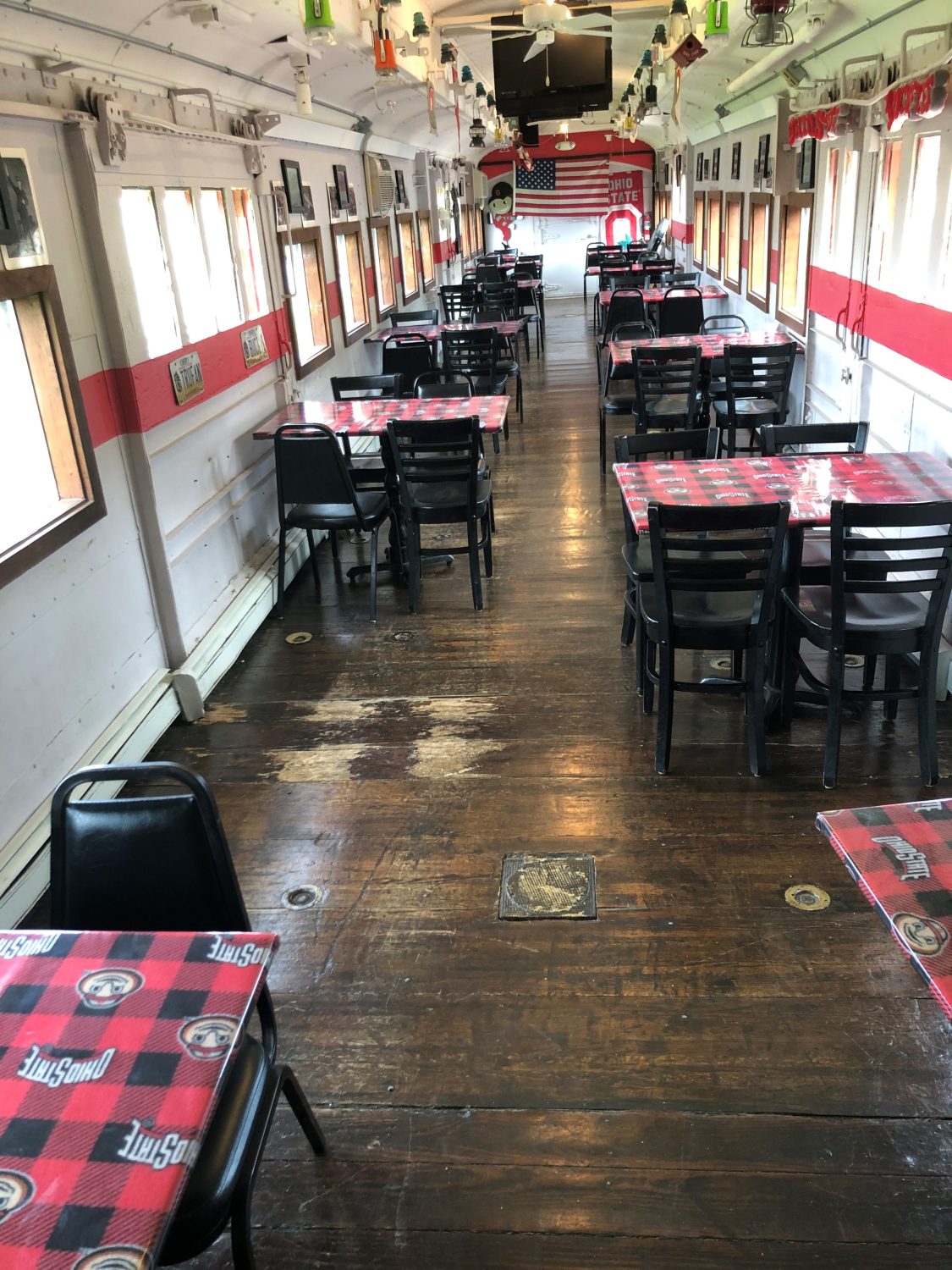 When checking in at recreational facilities, expect new procedures. At Battle Zone Paintball Park group reservations will be key so people know who they will be paired with on their adventure. Now, guests will sign their waivers outdoors instead of in small indoor spaces. The Mid-Ohio Sports Car Course created a plan that addresses all the different sections of their business from employees to private events, and later spectators. This includes procedures with touchpoints like entering the gate, signing waivers, among others. They have also reduced or eliminated indoor meetings for drivers, schools, groups.
RESTAURANTS:
Many restaurants adapted to serve the public through take-out, curbside, and delivery during the stay-at-home order. Now, as dining rooms are starting to reopen at limited capacity, restaurants will face a new set of challenges. Many restaurants will be removing tables and moving to reservations only for their dining rooms. They will eliminate all self-serve stations, as well as tabletop items like napkins and condiments, and instead offer individual packets. As consumers are still wary of being out in public, carry-out, curbside pick-up and delivery will still be an essential part of our local restaurant business models.
As you can see, cleanliness is key, and cleaning takes time and manpower. But building consumer confidence, while incorporating the national and state directives to keep consumers safe, has become part of our tourism rebirth. This is no easy task, but we are proud to see our members rise to the challenge and prove that Richland is resilient.
Resources:
As for our area bars and restaurants, the Ohio Licensed Beverage Association Facebook page answers several questions on how to navigate re-opening in a recent video to help owners.