It's no secret: travel can interrupt healthy routines. While there are plenty of times when we want to allow ourselves some healthy indulgence, if you're just starting a new habit or made a New Year's Resolution, experts say it takes an average of 66 days for a new behavior to become a habit. But traveling doesn't have to reset the counter to zero. Whether you're planning a road trip or staying close to home, there are many opportunities to get out of the house while sticking to your new healthy habit.
Add healthy eats to the itinerary.
Get your fill of leafy greens and lean protein with a massive salad from Swavory. Build your own or choose from their menu of salads. For a fresh, feel-good lunch, try one of Doc's signature deli sandwiches and their homemade soups. Make sure to stop by 3rd Cup Tea for a bottle of refreshing, homemade Kombucha – a probiotic filled, fermented drink that your gut will thank you for! The new Gateway Café at Kingwood Center Gardens offers garden-fresh salads like cumin roasted butternut squash on arugula and locally grown baby spring mix with seasonal garden vegetables.
Eating healthy while traveling can be easy if you know how to order. Many local restaurants offer lean meats and seafood like blackened salmon and the deliciously tender filets at Hudson & Essex or the Mediterranean chicken wraps at The Happy Grape Bar & Bistro. You can even keep a better eye on what you're eating by asking for calorie-dense dressings and sauces on the side. Sushi can pack a great nutritional punch, and you'll find lots of options at Wokano Japanese Sushi & Steakhouse. Choose a sushi roll with salmon, tuna, or a vegetable roll with avocado to help fill you up with healthy fats. Just avoid heavily sauced rolls which, while rich and delicious, contain more calories.
Get in a workout while you're away from home.
There's always the hotel gym, but why not join in a group exercise class while you're in town? Pay your one-time fee and drop in on a yoga class at Yoga 419 or aerial yoga at Evolve Studios. You'll find even more group classes like barre, kettlebell, CrossFit, and spin with drop-in options at The Sweat Club Mansfield, and CrossFit Reboot.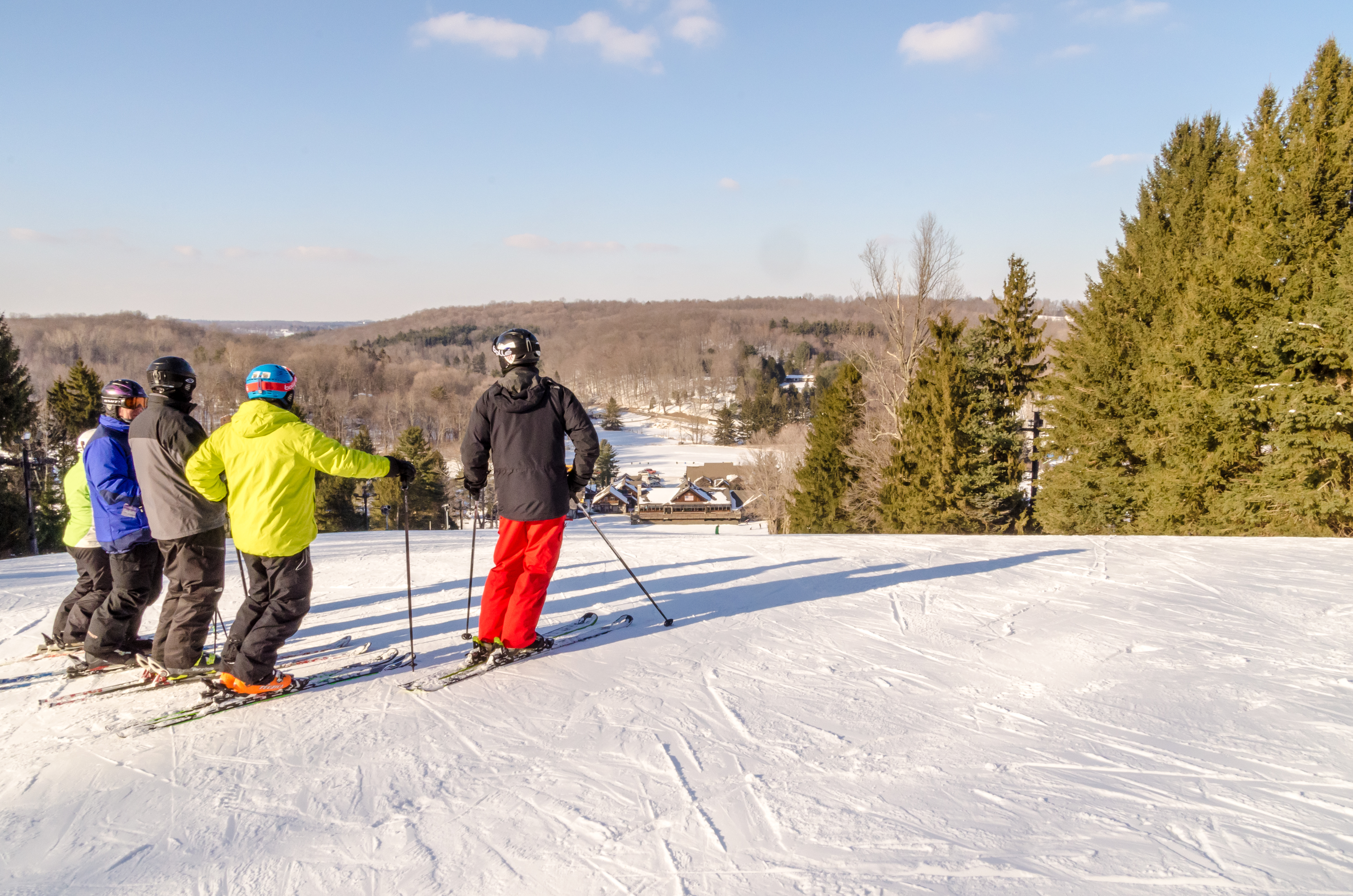 Spend more time away from screens.
Plan a trip full of adventure where your phone will be the last thing on your mind. Skiing and snowboarding at Snow Trails will capture your full attention and give you a thoroughly physical workout with beautiful views from the top of Mount Mansfield and pristine slopes for a day full of winter fun. You might consider a weekday trip to this outdoor treasure and enjoy less crowded slopes and shorter lift lines when there are fewer people. Never been skiing or snowboarding before? Snow Trails offers lessons perfect for beginners. Try it out and see if you find a new sport!
Kingwood Center Gardens in now open year-round! Enjoy a brisk walk through the grounds while they're blanketed in snow. Kids will love to explore The Storybook Trail which features a new winter picture book: "Winter Sleep: A Hibernation Story". After your literary adventure, warm up in the new Garden Gateway Visitor Center exhibit gallery, garden shop, and café.
Explore landmarks from The Big Screen with the Shawshank Trail Driving Tour. This self-guided driving tour will take you through historic Mansfield, Ohio, and into the picturesque countryside of southern Richland County. Several stops on the trail are "drive-by" or a quick stop to hop out of the car for a photo op. The main indoor stop is the Ohio State Reformatory which includes the Shawshank Museum. Visit ShawshankTrail.com to view the 15 filming sites and plan your trip with tips for driving from one spot to the next.
Find your way to one of our local hiking trails and explore the natural wonders of rolling hills, peaceful lakes, and eerie caverns. The Ohio Bird Sanctuary offers walking and hiking paths as well as programs for families like camps and workshops all winter long. Gorman Nature Center is perfect for gentle winter hikes through prairies and forests and along ponds and streams that offer winter birdwatching. They also offer programs for all ages throughout the year.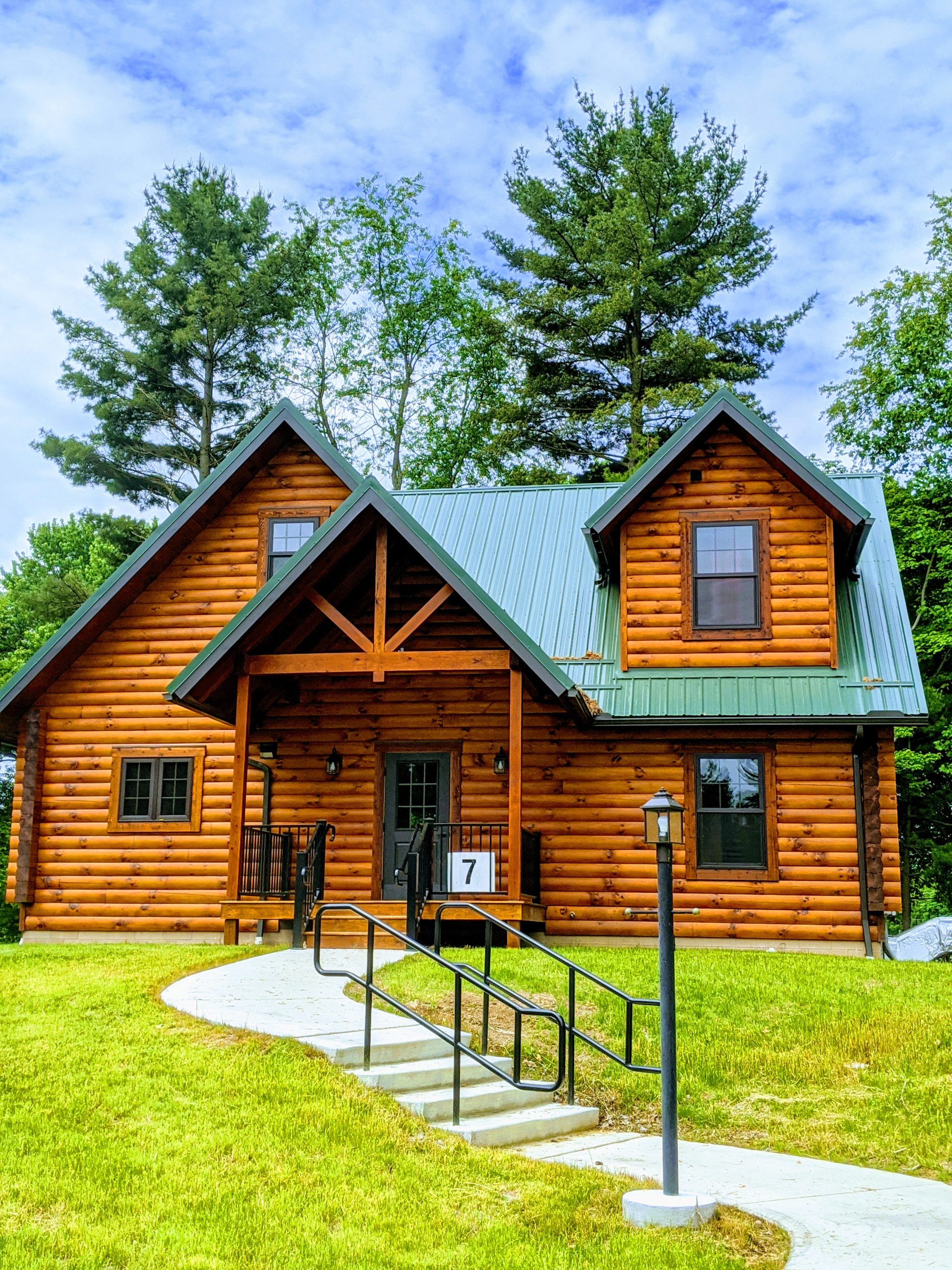 Schedule time away from your schedule.
We could all use a little less stress and a little less time tethered to our calendar. Book some time away from home with no agenda and save the cleaning and chores for your hosts! Book a home away from home at a cozy Bed & Breakfast or private rental around the county — including log cabins, homes, and guest houses. Spread out in a two-bedroom suite at Towne Place Suites while you shop and dine your way through Ontario, the retail and restaurant hub of Richland County. Leave the planner at home and stay at the Wishmaker House Bed & Breakfast in the quaint small town of Bellville. After a delicious breakfast, explore the local shops and see where whimsy takes you.
Reserve a peaceful retreat at a luxury log cabin at Pleasant Hill Lake Park. Rustic yet modern, these log cabins have access to hiking and bridle trails. Explore the natural wonders of the area or spend your entire stay with a book in front of the gas fireplace. Each cabin is equipped with a six-person hot tub on an exterior deck to warm you up after you explore neighboring Malabar Farm State Park and Mohican State Park.
Looking for a warmer adventure? Book your stay at Comfort Inn Splash Harbor and get a break from the cold at the indoor water park for younger children. Check out all Richland County lodging options here.
What's your New Year's Resolution? For more information on visiting Richland County, visit DestinationMansfield.com or drop us an email at info@destinationmansfield.com. We would be happy to offer some personalized suggestions to fit your newly adopted lifestyle!