Downtowns
Richland County is made up of charming communities, each with its own story and small town finds that are uniquely theirs. Find a new favorite restaurant, shop, hangout or take a stroll to unwind. Wineries, antiques, festivals and adventures await!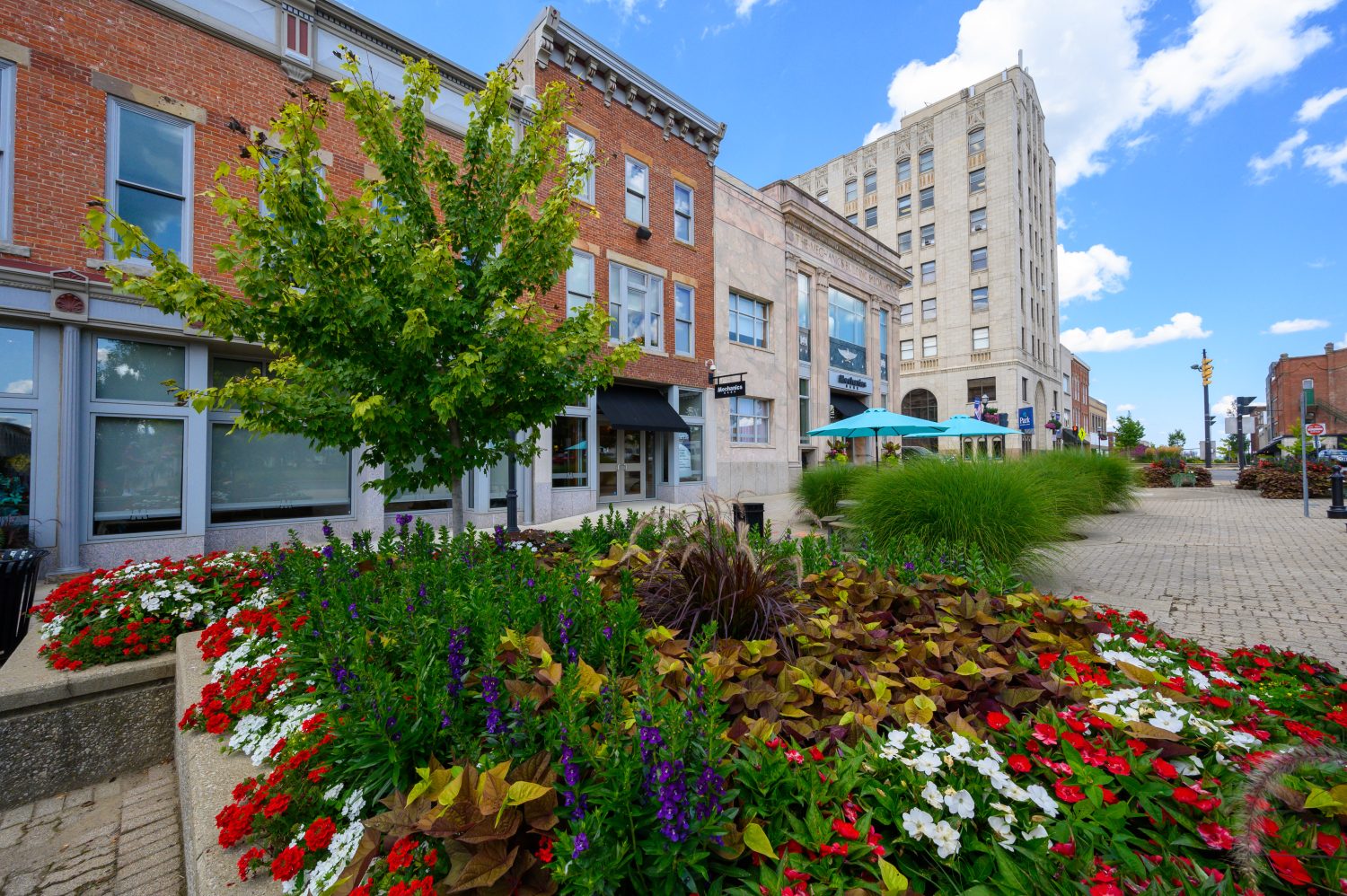 Enjoy a stroll down Main Street which connects Central Park and the Historic Carrousel District, home to the Richland Carrousel Park and Little Buckeye Children's Museum. During the day, explore local shops and eateries, a coffee and tea shop and bakery. After a performance at the Renaissance Theatre, Mansfield Playhouse, or The Brickyard stage, enjoy a craft beer at The Phoenix Brewing Co. or glass of wine at Cypress Hill Winery.
Crisscrossed by Clear Fork Creek and the Richland B&O Trail, it is a classic Norman Rockwell small town. Start with coffee at Brumby's then shop at Elzy Milling & Trade, enjoy lunch at Wishmaker House Bed & Breakfast and finish with a sweet treat from the Dairy Belle.
The Village of Butler is nestled in the picturesque hills of the Mohican and Clearfork Valley. The Richland B&O Trail trailhead sits at Hitchman's Park, an easy to walk or ride from downtown. Eat at Whiffletree Restaurant and don't forget dessert at Five-Points Drive-In. Downtown is just a short drive from the yearly Prairie Peddler Festival.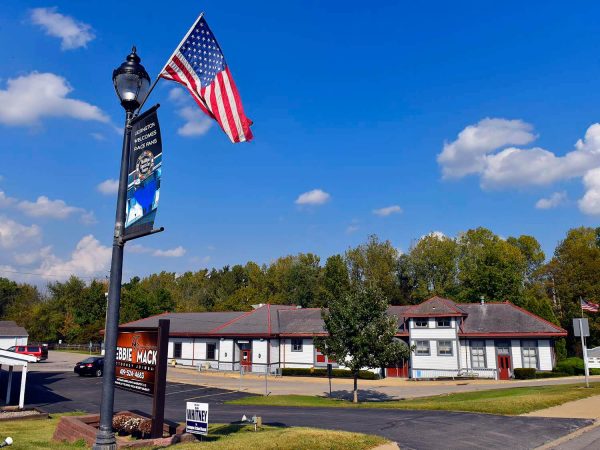 Lexington comes alive during the Mid-Ohio Sports Car Course summer race season. Rent bikes at Y-Not Cycling and ride the Richland B&O Trail. Family-fun awaits at The Infield, with Bucks Bar & Grill right next door. Enjoy an evening of live music at The Happy Grape Bar & Bistro and Laxton Hollow Brewing Works.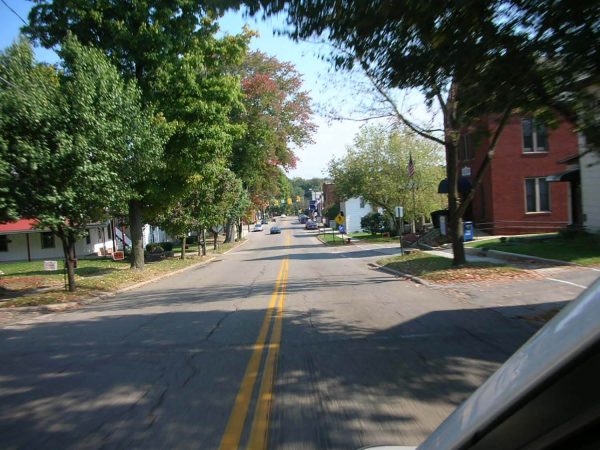 As a gateway to Mohican and Amish Country, start at the Lucas Community Center for brochures on regional attractions or have lunch at the Open Door Café. Angel Woods Hideaway Bed & Breakfast is a short drive from Malabar Farm State Park.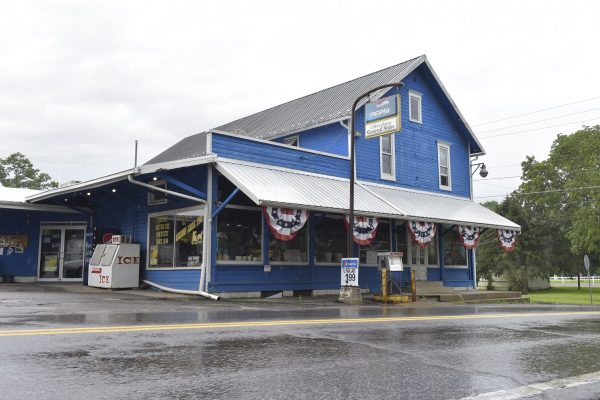 Olivesburg (est. 1836)
Perched in the northeast corner of Richland County, Olivesburg claims just 813 residents. The Olivesburg General Store, serves hand-dipped ice cream, made-to-order sandwiches to the tiny berg's many visitors.
Ontario is the restaurant and retail hub of Richland County. National retail stores and restaurant chains mix with local food establishments. Marshall Park's bandshell and recreation areas offer a community gathering space for events.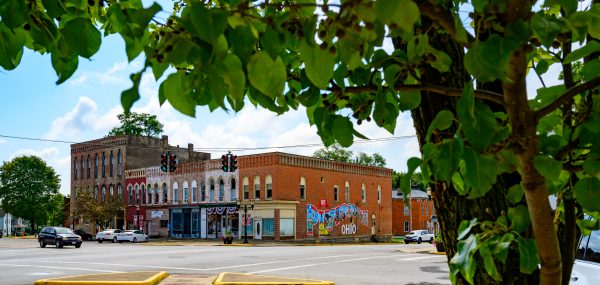 The Village of Plymouth was originally surveyed in 1807.  Look up the history of the village at the Museum and Heritage Center. The annual Silver King Festival honors antique Plymouth and Silver King Tractors.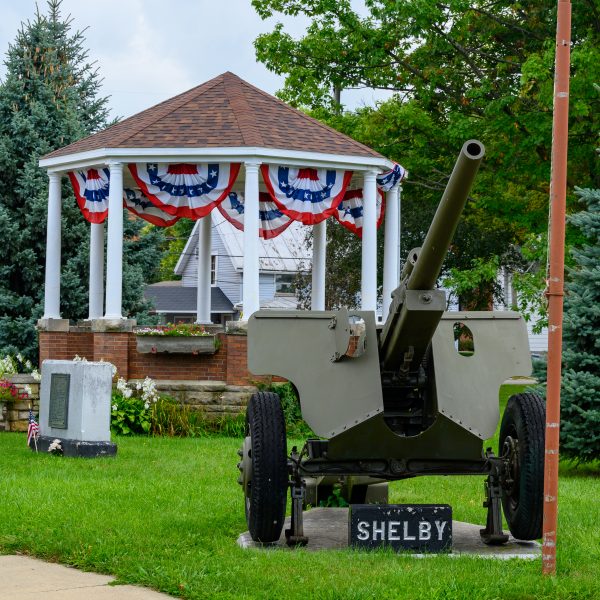 Shelby is home to the annual Shelby Bicycle Days, a nod to the famous Shelby Bicycle Manufacturing Company. Savor a glass of wine at The Vault Wine Bar, enjoy the classic diner feel of Paul's Drive-In, or hunt for a treasure at Glen's Surplus. Cool down at Seltzer Park on a hot day or hit the "little links" at Roselawn Miniature Golf.
Shiloh is a rural village where you can shop for bulk foods, fresh produce, baked goods, and specialty foods at the Mennonite-run Planktown Country Market. Find tools, craft items, kitchen gadgets, and spa kits at Planktown Hardware & More.