National Plan For Vacation Day is January 28, 2020 when Americans are encouraged to plan their vacation days. According to the US Travel Association, 768 Million vacation days went unused last year and 55% of Americans left vacation time on the table in 2018 and we think that's just sad. If you plan your vacation days, you're more likely to use them, so don't let that paid time off go to waste. Sit down with your calendar and let's plan a trip to Mansfield and Richland County, Ohio!
There's something happening here all year round, but the best time to visit our area, all depends on what you love!
Hollywood
Mansfield has been rubbing shoulders with big Hollywood names since the 1930s. The Shawshank Redemption, IMBD's No. 1 movie of all time, was filmed at the Ohio State Reformatory. Destination Mansfield's Shawshank Trail is a drive-it-yourself tour of the 16 filming sites in the Richland County area. Take the stress out of planning! We've got you covered with a two-day itinerary for The Shawshank Trail, complete with each movie stop, local eateries, and a hotel suggestion. If you want even more Shawshank adventures, don't miss the new Shawshank Museum at the Ohio State Reformatory.
Motorsports
Looking for thrills on two and four wheels? The Mid-Ohio Sports Car Course brings in big-name auto and motorcycle racing each year from May through August. The 2020 season will include vintage motorcycle racing and will be headlined by the Indy Car Series, the NASCAR Xfinity Series, and the IMSA Weather Tech Sports Car Challenge. Or maybe you love getting under the hood of vintage and restored cars? Plan to visit Mansfield on August 22, 2020 for the Heart of the City Cruise In when classic and muscle cars take over the streets of downtown Mansfield.
Playing Outdoors
Soak up the sun and explore summer recreation in Mansfield, Ohio. From golf, to hikes, to boating and fishing, and even ziplining –there are plenty of opportunities to get out and get moving.  Our golf ideas are sure to both challenge and excite. Der Dutchman Miniature Golf, located at the Der Dutchman Restaurant, is a family favorite. Deer Ridge Golf Club is a public course that demands every club in your bag! There are lots of great places for intense hikes and leisurely strolls around Richland County. Check out this list to learn why you can't miss these trails! If you're seeking a thrill, Tree Frog Canopy Tours  is a 2 ½ hour adventure through the treetops by ziplines, sky bridges, and rappels… you won't want to miss the new 60' free fall.
Spooky Thrills
From the end of September to the beginning of November, head to Mansfield, Ohio for some terrifying thrills as Blood Prison takes over the historic Ohio State Reformatory. If you love scares, you won't want to miss this epic haunted house and the only attraction of its kind located in a real decommissioned prison. If you really want to test your nerve, hit all the area haunted houses and trails when you're in town. If you're looking for a true encounter with the paranormal, check out the haunted sites that make Mansfield the Haunted Capital of Ohio. All explorers are welcome from the amateur to the expert.
Rock and Roll
Tattoos and rock combine at Inkcarceration Festival at The Ohio State Reformatory! This is one of the most unique concert festivals in the country. The festival features the biggest names in Rock, Alternative, and Metal music on two outdoor stages and this year's line-up is bigger and better than ever. Headliners include Limp Bizkit, Weezer, and Blink-182. The festival also includes Reformatory tours, gourmet food trucks, camping, and more.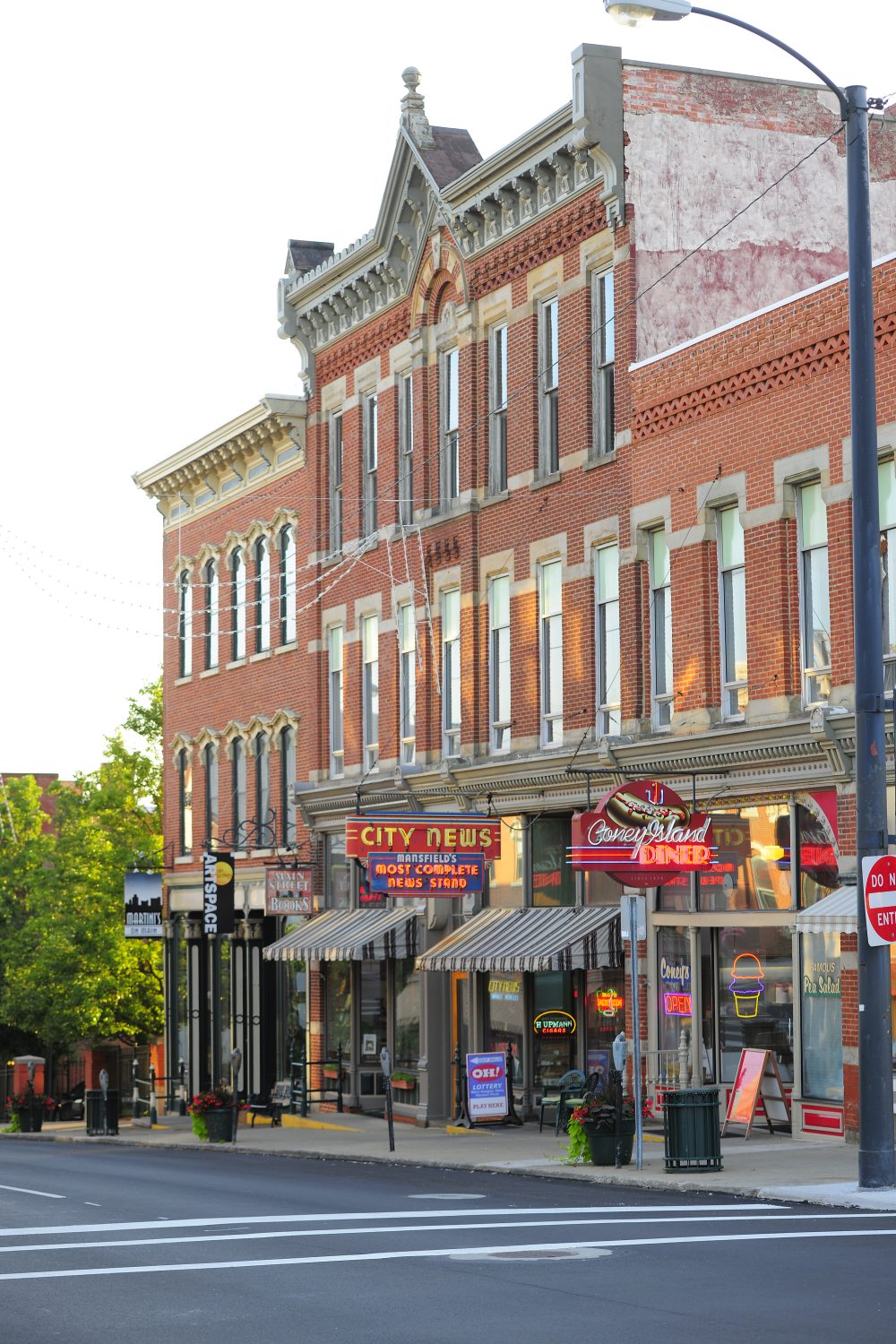 Downtown Vibes
When the weather is nice, discover the new downtown Mansfield where a renewed excitement for this urban area buzzes in the air. Enjoy the thrills of a simpler time with a ride a hand-carved wooden carrousel. Shop at local boutiques, antique stores, art galleries, and an independent bookstore. Listen to live music on the patio of one of the downtown eateries, or visit Mansfield for one of the summer Final Friday Concerts in The Brickyard. These concerts are free with no tickets and no assigned seating. The locals will tell you to bring a camp chair, arrive early, and enjoy an al fresco dinner from one of the food trucks. Read more about what to do in the new downtown Mansfield.
For all the Green Thumbs
Exciting things are coming to Mansfield for garden lovers! Kingwood Center Gardens is opening their Garden Gateway and new Visitors Center in July of 2020 which will transform the visitor's experience. Explore the beautiful new gardens and terraces. Enjoy the exhibit gallery or an event in the King Ballroom. Visit the new Garden Shop or grab a quick bite in the Gateway Café. The 47 acres of gardens are full of blooming beauty all season long from April 1 through October 31. While you're here, shop for some plants to add to your own garden at Alta Florist and Greenhouse and Wade Gardens.
Wine & Ale
Sip and sample your way along the Wine & Ale Trail, exploring historic buildings, local food, and even some specialty themed wines and brews. Our wineries, wine bars, and brewery offer something for every taste, from the serious wine connoisseur to the casual beer taster. Now featuring 9 stops, explore all weekend long!
Plan your trip around a special event. Our calendar is full of festivals and events for car and motorsports enthusiasts, vintage pickers, snow lovers, history buffs, scare-enthusiasts, hard-rockers, runners, and more. Here's our blog on 25 events worth saving the date for in 2020.
Need even more ideas? Download or request the 2020 Visitors Guide!