The best way to experience Shelby, Ohio is to spend a day like a local. This city of under 10,000 people in northwestern Richland County is the perfect place to sample a slice of small-town life in the Midwest. Like many rural cities, you need to know where to look to find the best place to eat, shop, relax, and play. The best place to start is by asking a local, and the locals start their day at Ted and Ali's Café. This cornerstone establishment serves breakfast and lunch daily. With the warm, hometown service you can expect from a mom and pop restaurant, you'll also find all your favorite diner offerings on the menu. Ask your server or the people around you what to do during your time in Shelby and I'm sure they'll name some of the things I've uncovered here.
What to eat:
When in Shelby, there isn't a shortage of options for dinner and drinks. For foodies and craft beer fanatics, Shelby local area DJ, Ed Gutchall, recommended the pairings at the Parrot's Head Pub. According to Gutchall, the general manager and craft beer connoisseur, Randy, can make a great suggestion from their extensive list of craft brews. During the warm months, the Parrot's Head Pub hosts gourmet Burger Weekends that have developed a cult-like following among the local carnivores. These burgers all seem to feature an alcohol component; one recent menu featured a burger topped with Guinness-glazed Vidalia onions, gorgonzola cheese, and Dixie's Blackened Voo-Doo Lager steak sauce. Yeah. We drooled too. The Parrot's Head Pub is open Fridays and Saturdays from 5 p.m. to 2:30 a.m. and while Burger Weekends come and go, gourmet Bavarian-style pretzels and deep-dish pizzas are offered weekly. Make sure to check their Facebook page for up-to-date info on their special events.
For wine-lovers, The Vault Wine Bar is the best place to enjoy a glass of wine with gourmet fare. Located at the heart of downtown Shelby, this local favorite doesn't want for style and atmosphere. With towering ceilings and lots of marble, The Vault was a bank in a former life. Built in 1911, the building sat unoccupied for years before it was transformed into an upscale watering hole. The bank vault remains but now it holds a selection of over 150 wines. Make sure to step inside, the wine vault is a great spot for a selfie. With over 30 beers in stock too, you're sure to find a delightful pairing to go with your meal. The menu features snacks, salads, soups, cheese boards, small plates, artisan pizzas, and desserts. The Vault is one of many stops on Destination Mansfield – Richland County's Wine and Ale Trail – sample a few, or make a weekend of it and explore them all!
What to do:
If you're looking for old-fashioned family fun, the best place to start is with a soft-serve cone at Paul's Drive-In. This classic style diner has been serving up American classics for over 60 years. Drive through and get the sherbet of the week or dine in for a burger and some of the best fries in Richland County. Right across the street from Paul's, hit the little links at Roselawn Miniature Golf. Nestled in the heart of Shelby, this 18-hole miniature golf course was created to meet the need for a family-friendly outing close to home. With classic obstacles and some more interesting technical difficulties, this course is as easy or as challenging as you make it. After your round, test your skill on the pinball machines and arcade games. Roselawn Miniature Golf is only open during the warmer months and while the weather is nice. Keep an eye on their Facebook page for opening times, but the staff is happy to open early and stay late for groups if you call ahead.
Get in some retail therapy at the Shelby Mall, but this isn't quite like the mall that probably comes to mind. In fact, there is no other place like it…period!  The Shelby Mall is what locals call Glen's Surplus Sales. With eleven different departments, you never know what you'll discover at Glen's. A shopping experience like no other, find tools, hardware, ATV and tractor tires, rope and chain, paint and accessories, housewares, crafts, wallpaper, flags, footwear, clothing, used military vehicles, and so much more in Glen's 25,000 square feet of eclectic retail space.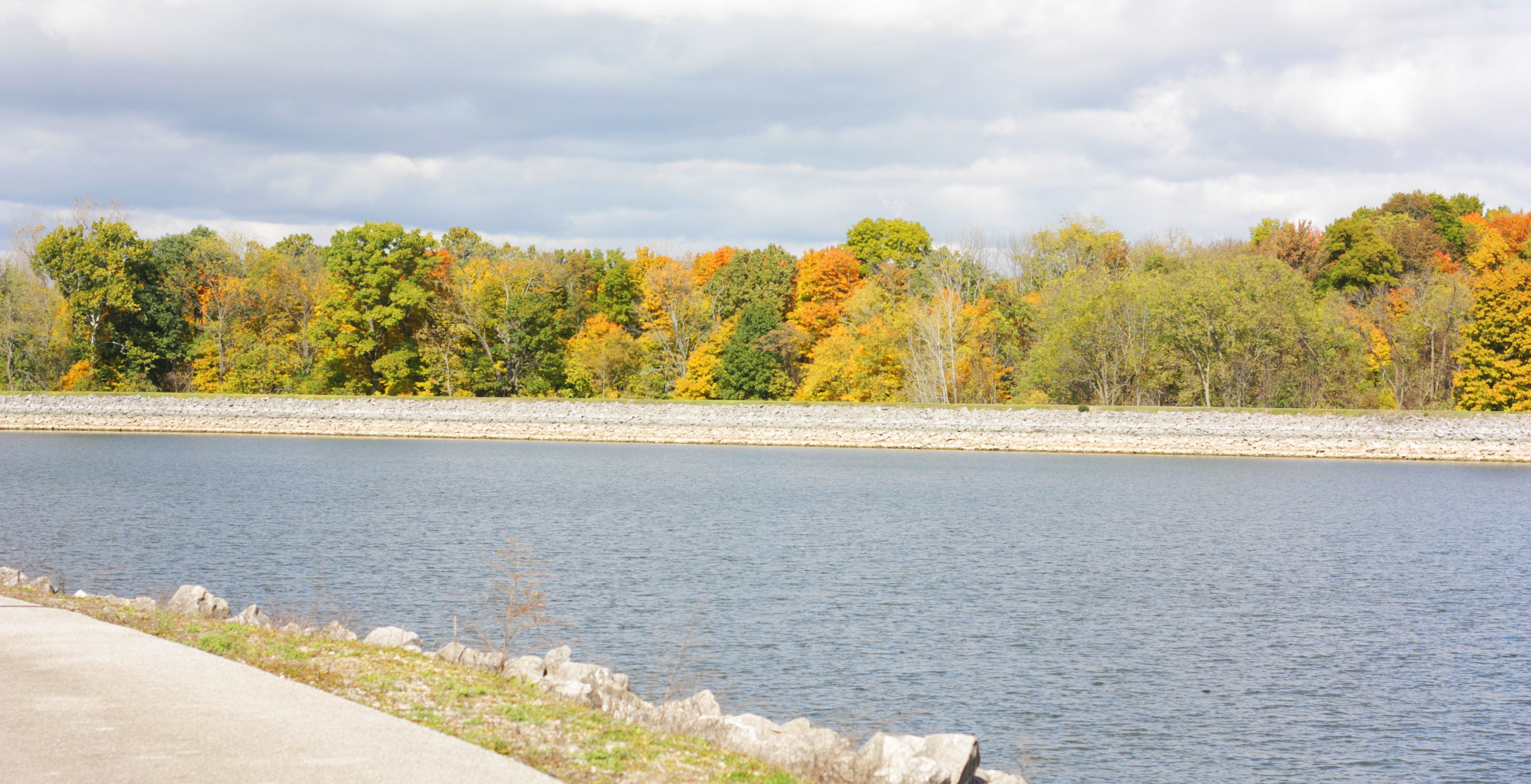 Continue your day with some time outdoors. Enjoy the serenity of the Shelby Reservoirs and Trails. Reservoir Number 3 offers fifty acres of surface water that make the reservoir a great place for rowboats, canoes, paddle boats, and electric-motor watercraft. Fish are stocked in the reservoir for controlled fishing. If you aren't looking to find your sea legs, hike over 3 miles of wooded nature trails or the 1.25-mile paved walk surrounding the reservoir. This serene spot offers a great place for a picnic on a fall day. If you happen to venture to Shelby in the summer months, your kids will love having a splash at Seltzer Park. As one of five of Shelby's public parks, Seltzer features a great aquatic center complete with a full-size pool, kiddie pool, playscape, tennis courts, pickleball courts, a basketball court, horseshoe pits, pavilions, and restrooms.
What to know before you go:
Shelby is home to some fascinating local history too. The volunteers who run the Shelby Museum of History can fill you in on everything you need to know about light bulbs, bicycles, and the first black professional football player's connection to Shelby. For most of its history, Shelby has been a manufacturing town. It's the birthplace of the seamless tube industry, and a wide variety of things from gum to farm tractors were made or assembled in Shelby. The Shelby Electric Company was a manufacturer of light bulbs, lamps, and radio tubes, which may not seem so significant until you learn that one of their lightbulbs has burned for over 100 years. The Centennial Light Bulb, manufactured by the Shelby Electric Company, still burns today in a fire station in Livermore, California and has earned a spot in the pages of the Guinness Book of Records. It's the last working lightbulb of its kind, but the Shelby Museum has several light bulbs, lamps, and other pieces of memorabilia from the Shelby Electric Company in its collection. The museum is open Sundays from 2-5 p.m. May through October. It is also open by appointment.
Also at the museum, you can learn about the Shelby Cycle Company which manufactured distinctive bicycles from 1925 to 1953. These stylish cruiser bicycles are popular among collectors and celebrated annually at Shelby Bicycle Days. This three-day event is one of the best times of year to visit Shelby. Aside from the festivities, parades, bike tours, fireworks, and more, you'll get a chance to see what it's really like to be part of the close-knit Shelby community.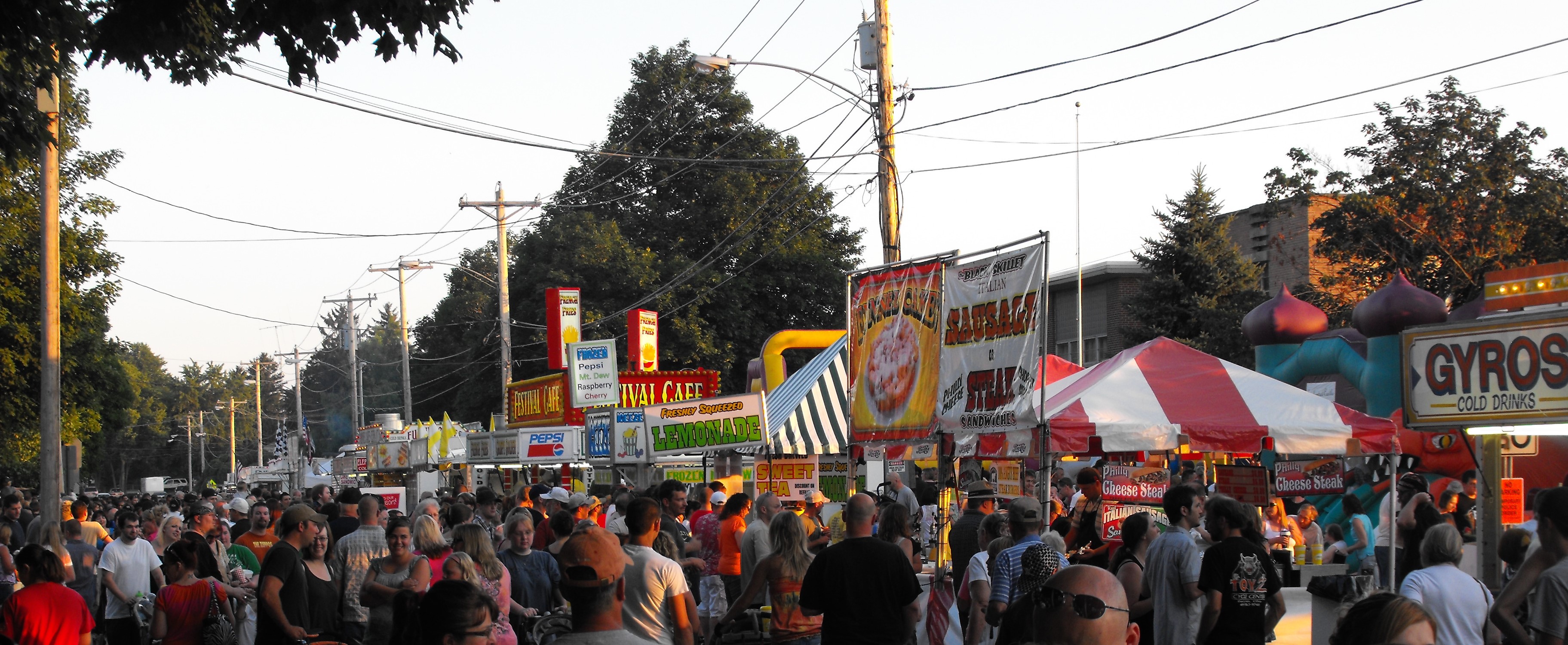 Shelby, Ohio was also where Charles W. Follis became the first black professional football player. Also known as "The Black Cyclone", Follis signed a contract to play football with the Shelby Blues on September 16, 1904, and cemented his place in history. Follis' teammate, Branch Ricky – a name many fans of Baseball history may recall – would later become manager of the Brooklyn Dodgers. It's widely believed that Branch's friendship with Follis during Branch's days playing for, and sometimes against, the Shelby Blues could have influenced his decision to break baseball's color barrier and sign Jackie Robinson to a Major League Baseball contract in 1947.
While insiders have many great tips on where to find those hidden gems, people from around Richland county will point you toward their favorite event of the holiday season: Shelby's Polar Xpress. Every year the Polar Xpress comes to town the Sunday before Thanksgiving and families from around the region flock to Shelby for this amazing one-day event. A partnership between the Ashland Railway and the Shelby Area Business Group, enjoy "Moments of Christmas Magic" as Shelby's downtown businesses open their doors to kids and adults for free activities.  While you wait for the Polar Xpress to roll into town, watch ice carvers, see live reindeer, and meet Santa, the Grinch, Buddy the Elf, and even more familiar faces after the parade. Once the Polar Xpress arrives, the conductor with will read the beloved story and children will be able to get their picture taken with the train.
Now that you know what you'll find in Shelby, it's time to get out there and start exploring. Did we miss a hidden gem? Did you explore Shelby and take some fabulous photos? We want to know! Share your day in Shelby with us at info@destinationmansfield.com.