Founded in 1812, Lexington has been known locally as "A Growing Community of Families" for a long time. A great place to raise a family; the Lexington Local School District is rated highly year after year and the village is ranked the 15th safest community in the US in the category of under 5,000 residents. What started out as a bedroom community, has grown out of that classification with the addition of businesses large and small. While the village is nearing 5,000 residents, the entire school district boasts 16,000 residents and draws students from the village as well as both rural and urban areas. Right off Interstate-71, Lexington is even seeing growth from Columbus commuters thanks to the low cost of living here.
Lexington Mayor, Brian White says of the village: "We're still a Community of Families, but it's not just about us." The Lexington community sees themselves as part of the diverse tapestry of communities across Richland County. "We have to work together to move Richland County Forward."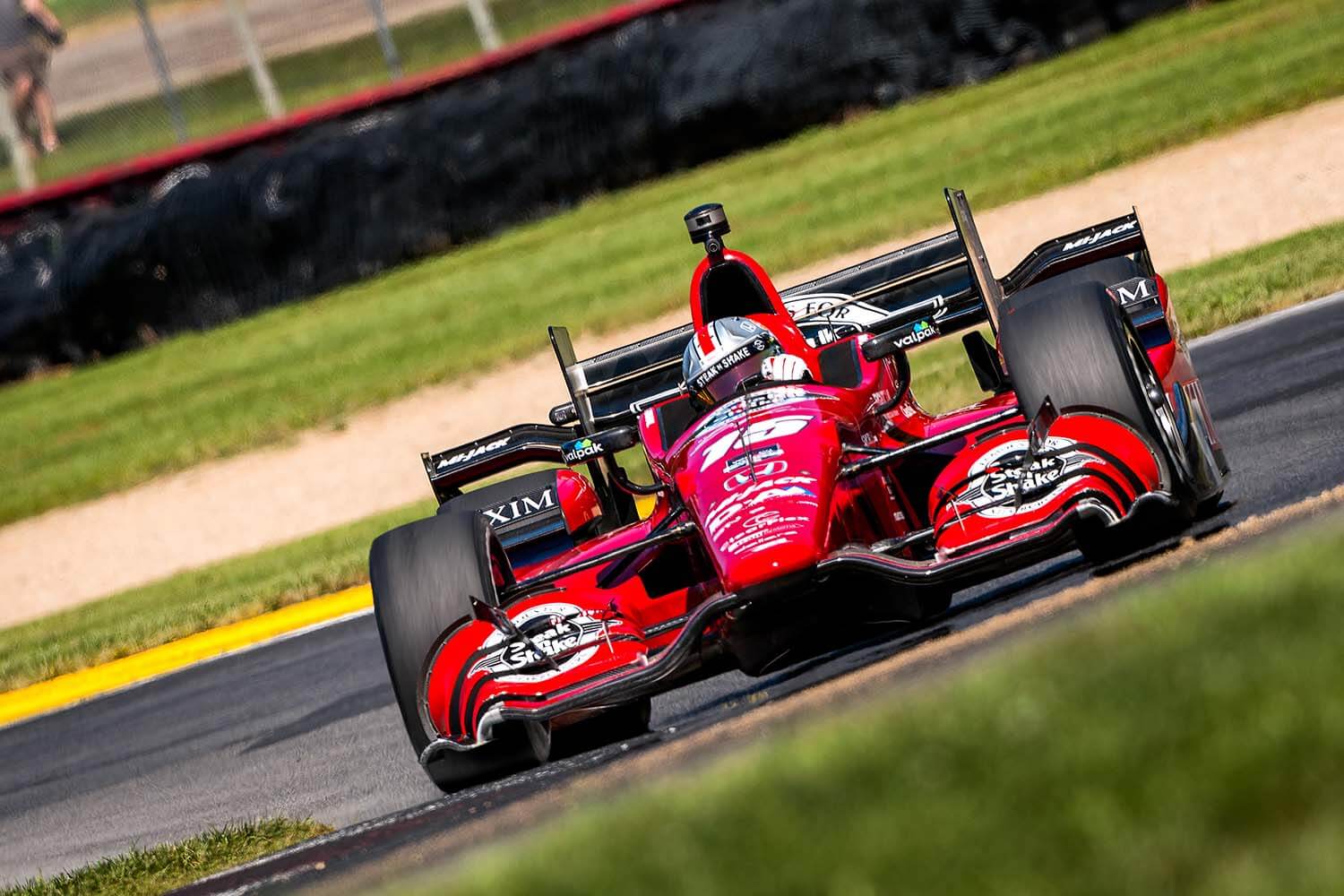 TO DO:
If you want to get straight to the heart and soul of Lexington, come out to the annual Blueberry Festival where the whole community comes together at Lexington Community Park for parades, pageants, blueberry foods, craft vendors, live music, and more. For more blueberry related fun, a short drive away, you'll find the Blueberry Patch, Ohio's largest blueberry plantation. Pick your own berries, visit the gift shop, sample delicious homemade blueberry donuts, and sip wine on-site at their winery, 1285 Winery.
Located in the pastoral hills outside of Lexington, the Mid-Ohio Sports Car Course made Lexington famous. A permanent road course with multiple configurations, Mid-Ohio brings in two and four-wheel Motorsport fans with a diverse schedule of racing events each season. Events include Indy Car, NASCAR Xfinity Series, and the AMA Vintage Motorcycle Days. Locals have even gotten used to seeing famous drivers dining at local eateries! You can even take to the track yourself, with The Mid-Ohio School. They offer classes like defensive and high-performance driving as well as racing and motorcycle riding instruction for drivers and riders of all skill levels.

Get moving! The B&O Bike Trail, an 18.4-mile paved bike trail running from Mansfield to Butler, passes through Lexington where you will find the only full-service bike shop on the trail. Y-Not Cycling and Fitness offers bike rentals, sales, repair, weekly group rides, and events. In Lexington, quaint shopping like Crafty Clutter, Inc and dining are within riding distance of the trail entrances. The Clearfork Reservoir and Trails offers 1,000 acres of outdoor recreation on water and land. Picnicking, boating, fishing, camping, hiking, and hunting are available. More opportunities for physical activity include yoga at Yoga 419.
As a "Growing Community of Families," there are plenty of options for family fun in Lexington. Bowling alleys are becoming rarer, but Lexington is home to Lex Lanes, a 32-lane bowling center (the only one in the county) with synthetic lanes, automatic scoring, bumpers, and cosmic bowling. Families can also find loads of fun at The Infield which features a go-kart course, batting cages, 18-hole miniature golf April through September. Great parks are a staple of family life in Lexington. When the weather is nice, take your kids to burn off some energy on the playgrounds at Bicentennial Park on Lexington-Ontario Road or at the Lexington Community Park on Plymouth Street. The Plymouth Street Park also features a Skateboard Park. Your kids will also love to meet fluffy alpacas and other farm animals at Shady Lane Alpaca Farm.
TO EAT:
"Lexington is a great place to stop if you are in the area to do something else," White says. "If you're on your way to Mid-Ohio Sports Car Course, make sure to stop in our local coffee shop Nickel & Bean ."
Start your day with breakfast like Mom used to cook for you at Paul Revere's Restaurant, a local institution. For family-friendly fare, eat at Bucks Bar and Grill & Lexington Events Center, located next to The Infield. Want to feel like a local? Grab lunch or dinner at The Local at 97, a casual restaurant, bar and grill next to Lex Lanes.
1285 Winery at the Blueberry Patch is a beautiful, timber-framed winery constructed from cherry and mature oak trees harvested from the farm. Enjoy rustic eats like savory wood-fired pizzas and made-to-order pasta alongside their house wines which include a Blueberry Wine made from blueberries grown on the plantation. In the summer, listen to live music on the patio and eat dinner by the open fireplace. Tito's Cantina and Grill is a modern upscale Mexican-Korean fusion cuisine with margaritas, wings and more.
Laxton Hollow Brewing Works is Ohio's first traditional cask ale brewery and one of only a handful in the entire country. Don't miss your chance to try a true cask ale; these brews feature softer carbonation and more complex flavors and aromas than modern beers. The adjoining Happy Grape Bar & Bistro offers over 100 bottles of wine and bottled beers from around the world, top-shelf bourbons and whiskeys, flatbreads, stock-made soups, sandwiches, and shareable platters in a relaxed atmosphere with live music weekly.
Cap off your culinary trip through Lexington with a stop at JB's Drive-In. Located near the High School tennis courts, locals have frequented JB's for decades to savor cones of hand dip ice cream, shakes, malts, slushes and more. JB's also offers drive-in staples like burgers, sandwiches, coneys, and fries.
Lexington Statistics from JobsOhio as of 2018
The total population of Lexington is 4,951 people with a median age of 41
Lexington has a labor force of 2,253 people
The distribution of 2,598 total employees is 45% blue-collar and 54% white-collar jobs across 232 establishments
Leading industries are 1. Manufacturing 2. Education 3. Health Care and Social Services and 4. Accommodation and Food Services
Households in Lexington earn a median income of $60,390 with 38.48% of households earning more than the national average each year.
Residents spend an average of 26 minutes commuting to work. Interstates can be accessed 1 mile away. Mansfield's Lahm Regional Airport is approximately 10.9 miles away.