In Richland County, you don't have to go far to get away from city life. If you follow Route 13 North out of the city of Mansfield, you'll quickly leave behind the trappings of urban and suburban living. With the city in your rearview mirror, the beautiful tapestry of fields, farmland, and rolling hills of Shiloh unfolds before you. Ahead is a region of bounty and slow country living. You'll see horses and buggies, clothes hanging out on the line, and farm stands filled with the pick of the day.
A day in Shiloh should start with a morning walk at the Cooke Family Wildlife Conservation Park off of OH-13 in Shiloh. Hike over three miles of trails through prairies, forests, wetlands, and marshes. This 163-acre park was once a family farm, and it has now become a tranquil place to take a walk or fish in three-acre fishing pond. The wetlands are home to beavers who have dammed up a tributary to the Black Fork River, muskrats, mink, birds, and wetland-loving amphibians.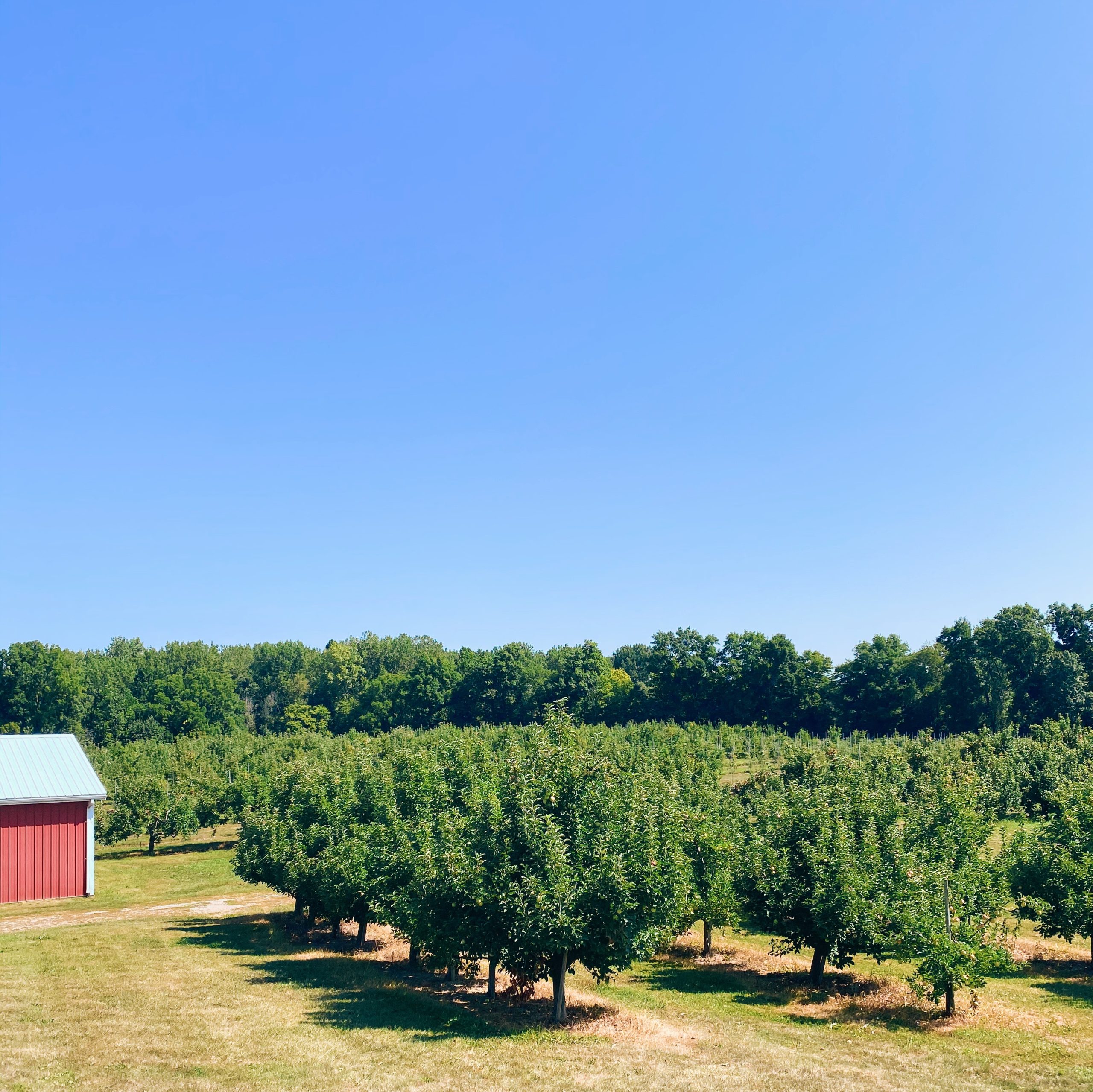 Afterwards, stop by some of the local markets for fresh produce, locally raised meat, plants, flowers, and so much more. Planktown Country Market, a Mennonite bulk food store, makes for a great lunch stop with an ample offering of meats and cheese to build your own deli sandwiches. At Shiloh Market, you'll find fruits and vegetables, cage-free eggs, and locally, humanely raised grass-fed meat. For all-local, all farm-fresh produce, stop by Martin's Produce to see what our area has to offer. Must-stop specialty stores include Planktown Hardware & More and Country Fabrics.
In the spring, locals love to make a loop through Plymouth and Shiloh to get spring annuals from the greenhouses around the region for planting in their gardens. Few of the greenhouses and nurseries have websites or Facebook pages, but the prices are always worth the adventure. Some stops to add to your GPS include LuRay Gardens, Lakeside Greenhouse, Stauffer's Greenhouse, Stoney Ridge Greenhouse, Windmill Nursery, Ever-Green Greenhouse, and Meadow Stream Greenhouse.
In the fall, many greenhouses and markets will have a selection of fall produce like apples, mums, pumpkins, and baked goods. While you're in the area, you must stop by the market at Springhill Fruit Farm for an apple cider slushie!
In the summer, plan to make a trip to Shiloh, Ohio for the Annual Firemen's Ox Roast. In 2020, people flocked to Shiloh from all over Richland County and the firemen sold out of over 6,000 lbs of beef in just seven hours. While beef is the main attraction, the event typically includes two days of food, kiddie rides, live music, tractor pulls, and a parade.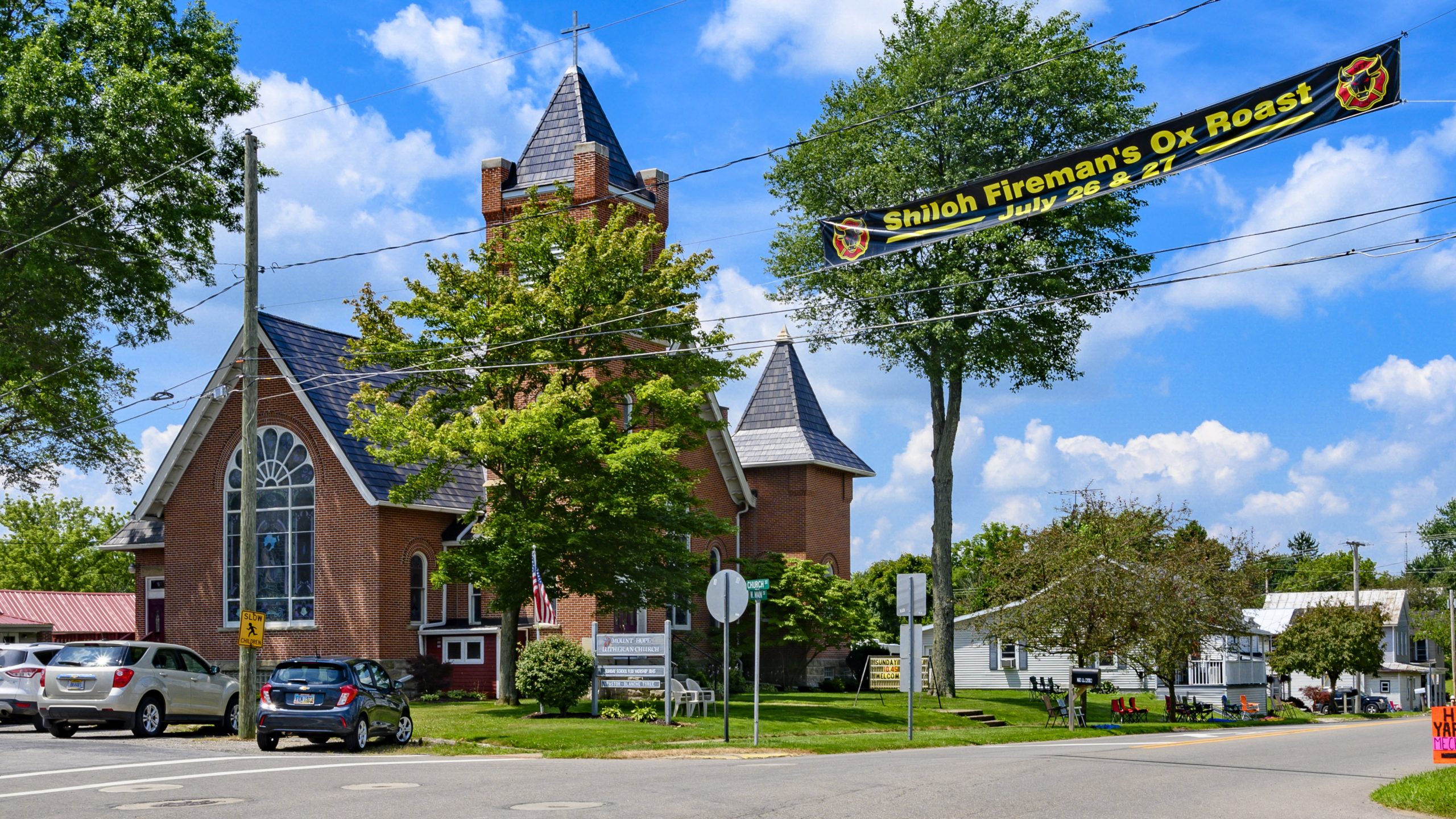 Shiloh Statistics from JobsOhio as of 2018
The total population of Shiloh is 610 people with a median age of 31
Shiloh has a labor force of 634 people
The distribution of 193 total employees is 59% blue-collar and 40% white-collar jobs across 21 establishments.
Leading industries are 1. Retail 2. Public Administration 3. Manufacturing 4. Wholesalers.
Households in Shiloh earn a median income of $47,499 with 29.95% of households earning more than the national average each year.
Residents spend an average of 25 minutes commuting to work. Interstates can be accessed within 15 miles. Mansfield's Lahm Regional Airport is located approximately 14 miles south of Shiloh.