We're all looking for something to get us out of the house these days. If you're looking for a physical activity that involves time outside and a bit of skill and competition, visit a Richland County Disc Golf Course. Disc Golf has been growing in popularity throughout the United States. It's a great lifetime sport and the perfect healthy activity for the whole family! It's easy to learn and accessible to all ages.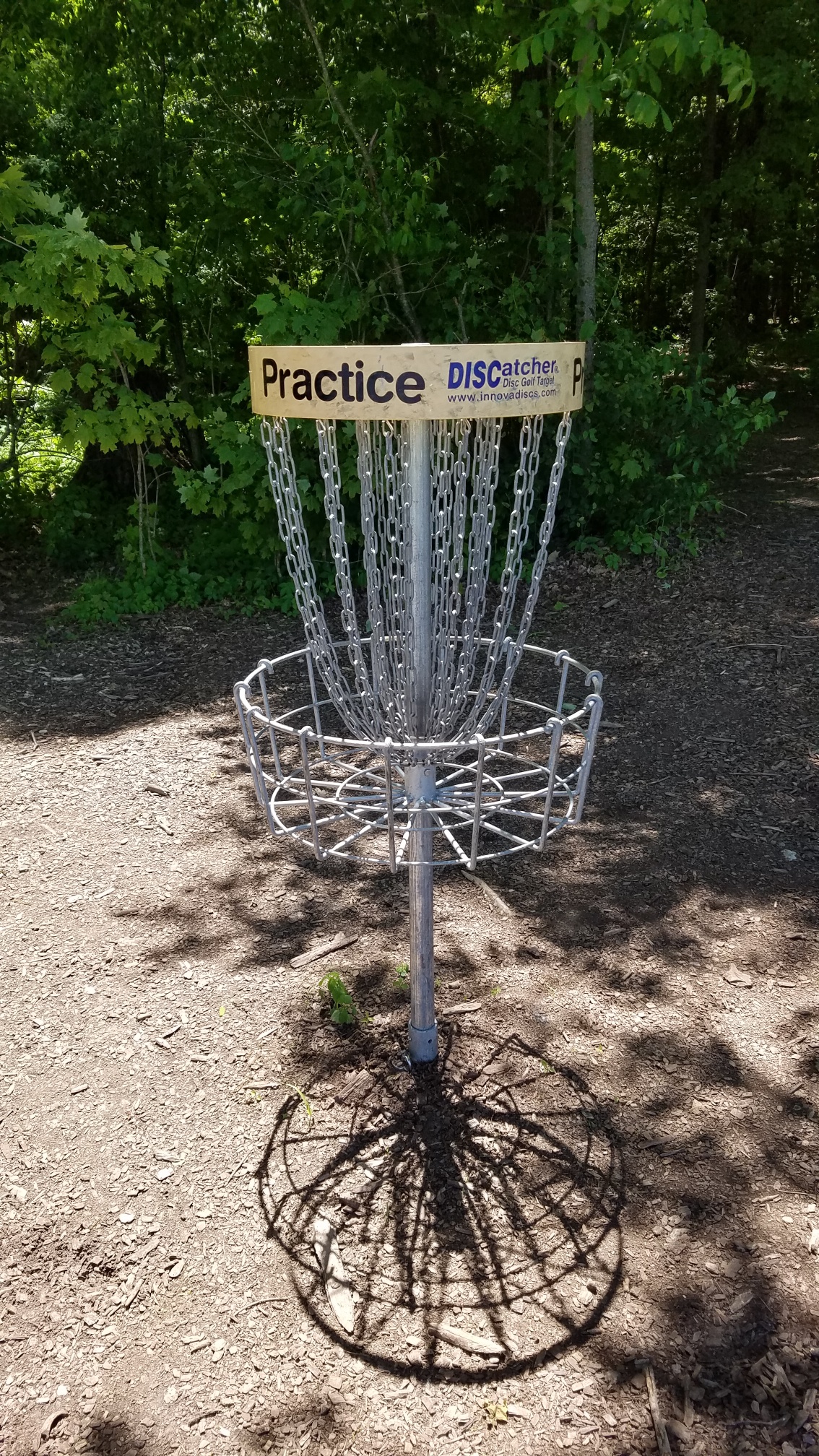 Disc Golf is played in a similar way to golf. Instead of a ball and clubs, players throw discs at a disc golf basket and attempt to complete each hole in the fewest number of throws. Starting from a tee area, players progress through a fairway, finishing when they land the disc in the hole. The hole can be any target, but most often it's an elevated metal basket (see photo.)
Generally, a course is made up of 9 or 18 holes across varied terrain where trees, shrubs, and more natural obstacles offer exciting challenges to maneuver your discs around. You'll often find a Disc Golf Course available for free in public parks. Players start at hole one and complete the course in order, playing through to the last hole. The player with the lowest total cumulative throws wins!
Our Local Courses
The Woodsman DGC at Marshall Park – 18 holes
3375 Milligan Rd, Ontario, Ohio
The Woodsman Disc Golf Course at Marshall Park is a wooded 18-hole course full of beautiful scenery. This technical course will off players many unique shots, including elevated baskets, as they navigate tight fairways in the trees. Marshall Park has plenty of free parking as well as many other attractions including picnic pavilions, a playground, sports fields and courts, and a dog park.
Clear Fork Reservoir — 18 holes
2938 SR 97, Lexington, Ohio
Clear Fork Reservoir has an 18-hole disc golf course that runs along the southern banks of the reservoir. The course begins at Picnic Area #1 and the reservoir comes into play on several holes. Parking is available at Picnic Area #1.
Charles Mill Lake – 9 holes
1277 SR 430, Mansfield, Ohio
Charles Mill Lake has a small 9-hole course that is perfect for beginners or intermediate players looking for a quick round. Players progress around a wooded peninsula and island. Trees and the shore of the lake will offer players unique challenges as they make their shots.  Discs are available at the Marina. The park charges $5 per carload Monday through Thursday, and $6 per carload Friday through Sunday, but there are many more activities available including swimming, beach volleyball, basketball, and fishing.