Five great trails across Mansfield and Richland County, Ohio make extraordinary experiences for visitors. From sips along the Wine & Ale Trail, to a taste of Hollywood on The Shawshank Trail and encounters with the otherworldly on the Haunted Mansfield trail. Visitors around Richland County can immerse themselves in some of the area's greatest and most memorable adventures.
Stops along the Wine and Ale Trail include three wineries, two breweries, and two wine bars – each with its own storied past. While traveling the trail, visitors love sitting on the patio at 1285 Winery at the Blueberry Patch, taking a selfie inside a historic bank vault at The Vault Wine Bar, and making a weekend of wine tasting at Wishmaker House, an inn, winery, and wine bar. Wine afficionado will also love The Happy Grape Wine Bar & Bistro and Cyprus Hill Winery. Breweries featured on the trail include Phoenix Brewing Company, located in a restored former mortuary from the 1910's, and Laxton Hollow Brewing Works, which specializes in cask-aged beers, a rarity among American craft breweries.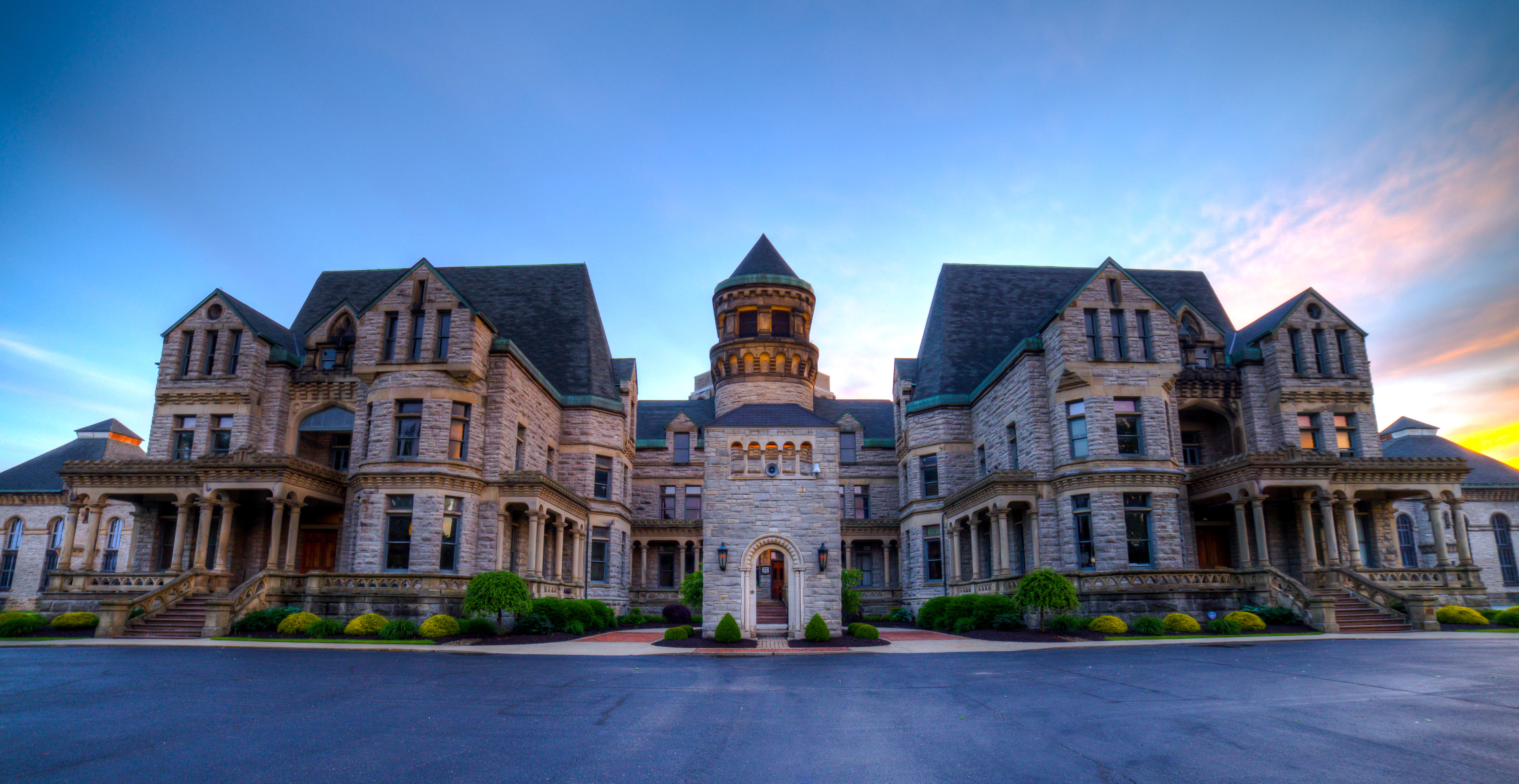 The Shawshank Trail takes visitors through Richland County and beyond, visiting 15 authentic filming sites where the notable film, The Shawshank Redemption, was shot. A large portion of the movie was filmed at the Ohio State Reformatory, while other filming locations can be seen throughout the region. Travel in the footsteps of Andy and visit Pugh Cabin from the opening scene of the film at Malabar Farm State Park or travel Red's walk down the road to Buxton. While they weren't filming sites, several local eateries offer Shawshank themed menu items. Stop by the Wishmaker House Bed & Breakfast's Winery and Wine Bar for their Penitentiary Pinot Grigio, a Redemption IPA at Phoenix Brewing Company, or get a slice of Redemption Pizza Pie at Two Cousin's Pizza Co. in Downtown Mansfield.
The Haunted Mansfield Trail takes serious paranormal investigators on a ghostly tour of the haunted capital of Ohio. Locations offering investigations include the Ohio State Reformatory, the Renaissance Theater, Mansfield Fire Museum and Educational Center, The Gill House, and Malabar Farm State Park. Whether you're an expert in the field of paranormal activity, just starting on your journey towards serious exploration, or simply an enthusiastic amateur, these educational events, night haunts, paranormal investigations and even overnight Ghost Hunts offer visitors frighteningly unforgettable experiences.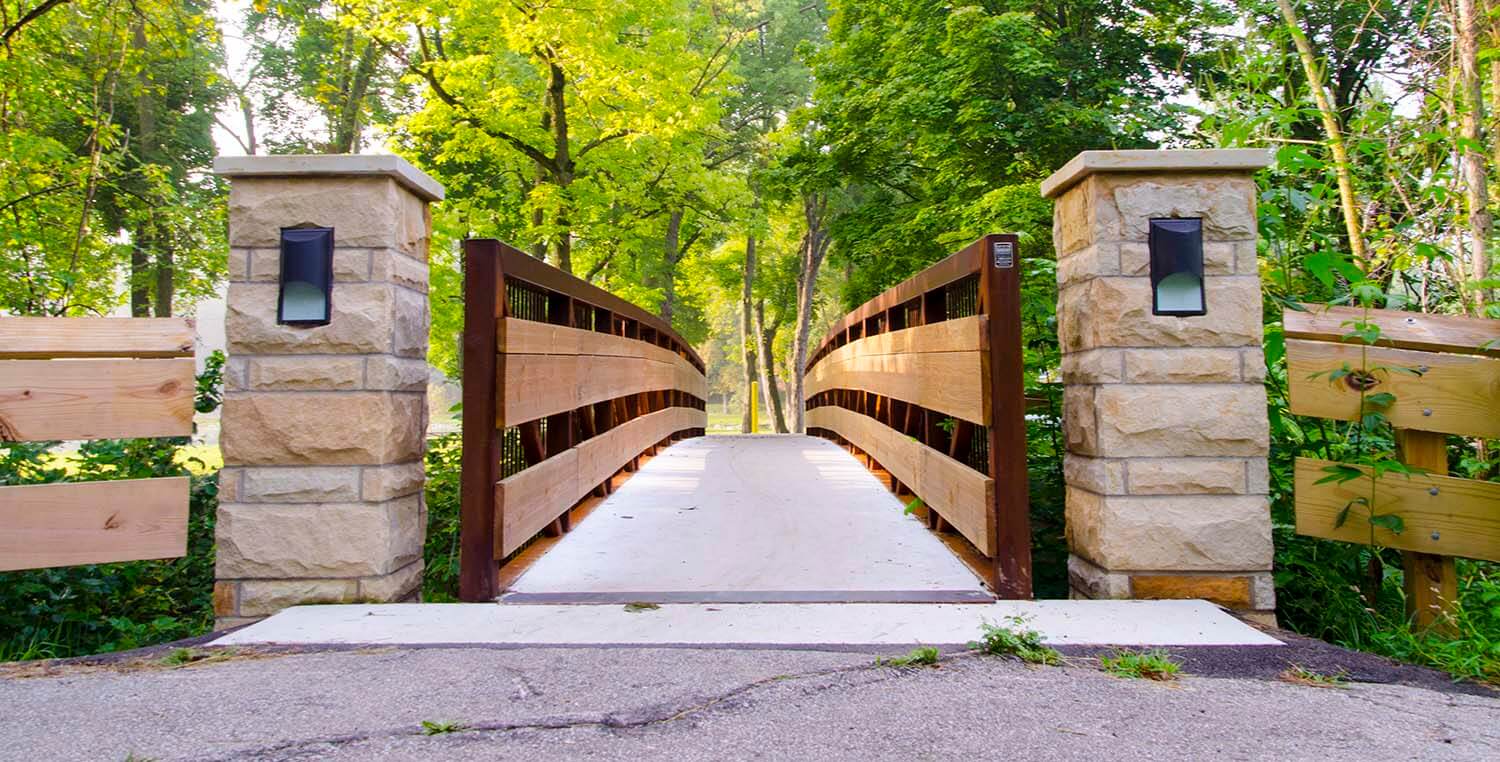 In addition to these trails, travelers can find even more adventure here on Richland County's biking and hiking trails. The Richland B&O Trail is a paved 18.4 mile-route connecting Mansfield, Lexington, Bellville, and Butler. At the northern end of the trail, visitors will find the 5.7-mile Mansfield City Bike Loop. They can also hike the natural corridor of hiking trails located in southern Richland County, between Malabar Farm and the Richland B&O Trail and the hills of the Clear Fork Valley Scenic Trail.
For horse owners, nearly 90 miles of gorgeous woodland bridle trails offer scenic rides from Malabar Farm State Park to Pleasant Hill Lake Park and Mohican State Forest. Trails are open year-round and suitable for riders with all levels of experience. Malabar Farm State Park and Pleasant Hill Lake Park also feature horse camps and facilities with nonelectric campsites large enough for trucks and trailers. Horses are not provided. Those seeking more creature comforts will enjoy Angelwoods Hideaway Bed & Breakfast, minutes from Malabar Farm and with a stable for the horses.
If you're ready to plan your adventure, complete visitor information on the trails, as well as other attractions, area dining, and lodging is found here at DestinationMansfield.com.