The popular Wine & Ale Trail that winds through the Mansfield, Ohio area recently added two new locations to create a more regional appeal to the existing trail. The addition of Uniontown Brewing Co. in Ashland, Ohio and Fox Winery in Galion, Ohio brings the total number of stops on this local trail to nine! They join a collection of partners whose passion for craft and connection to history bring people from near and far to sip and savor their way through the trail.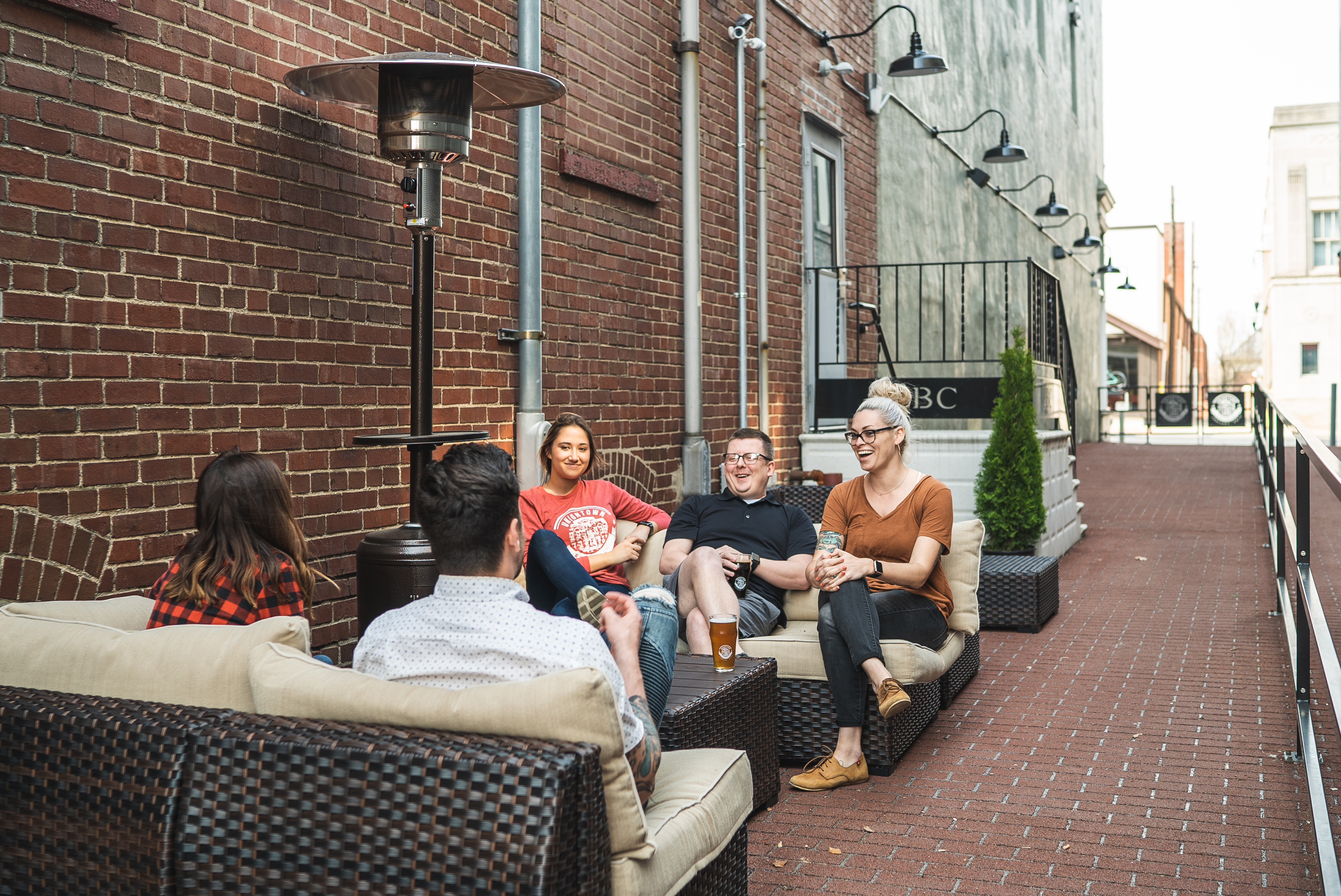 Meet Uniontown Brewing Co.
Located in the historic Gilbert Furniture Store on Main Street in Ashland, Ohio, Uniontown Brewing Co. began with a dream on a back deck. Owners Anna and Doug Reynolds wanted to create a brewery and restaurant, but they didn't want this to be just a place to get a beer and a good meal. The Reynolds family asked themselves when they were at their best and they believed their best was when they were sitting down and having drinks and a meal with family and friends. When looking for their space, they wanted to find a gathering place with a comfortable atmosphere – a "Third Place" which could be an anchor of community life where people meet with friends and make new acquaintances.
They looked for a year before they chose the Gilbert building. The location on Main Street was perfect, but the historic building, which predates the Civil War, would require lots of work. With barn-raising style help from family and friends, the Uniontown Brewing Co. opened in 2017. They currently have 15 of their own brews on tap and are now brewing 8 seasonal beers, lagers, and pilsners and feature a seasonal menu where everything is made fresh daily.
You won't find any televisions over the bar, but you will find plenty of board games and spaces to connect like an outdoor patio seating with big-city atmosphere and cozy couches. Menu favorites include Pub Cheese Twists: a large Bavarian pretzel filled with their made-from-scratch beer cheese (made with their own beer), and Hand-Rolled Spicy Tots with homemade ranch. Uniontown Brewing Co. is open Monday through Saturday from 11 a.m. to 11 p.m. at 105 West Main Street, Ashland, Ohio 44805.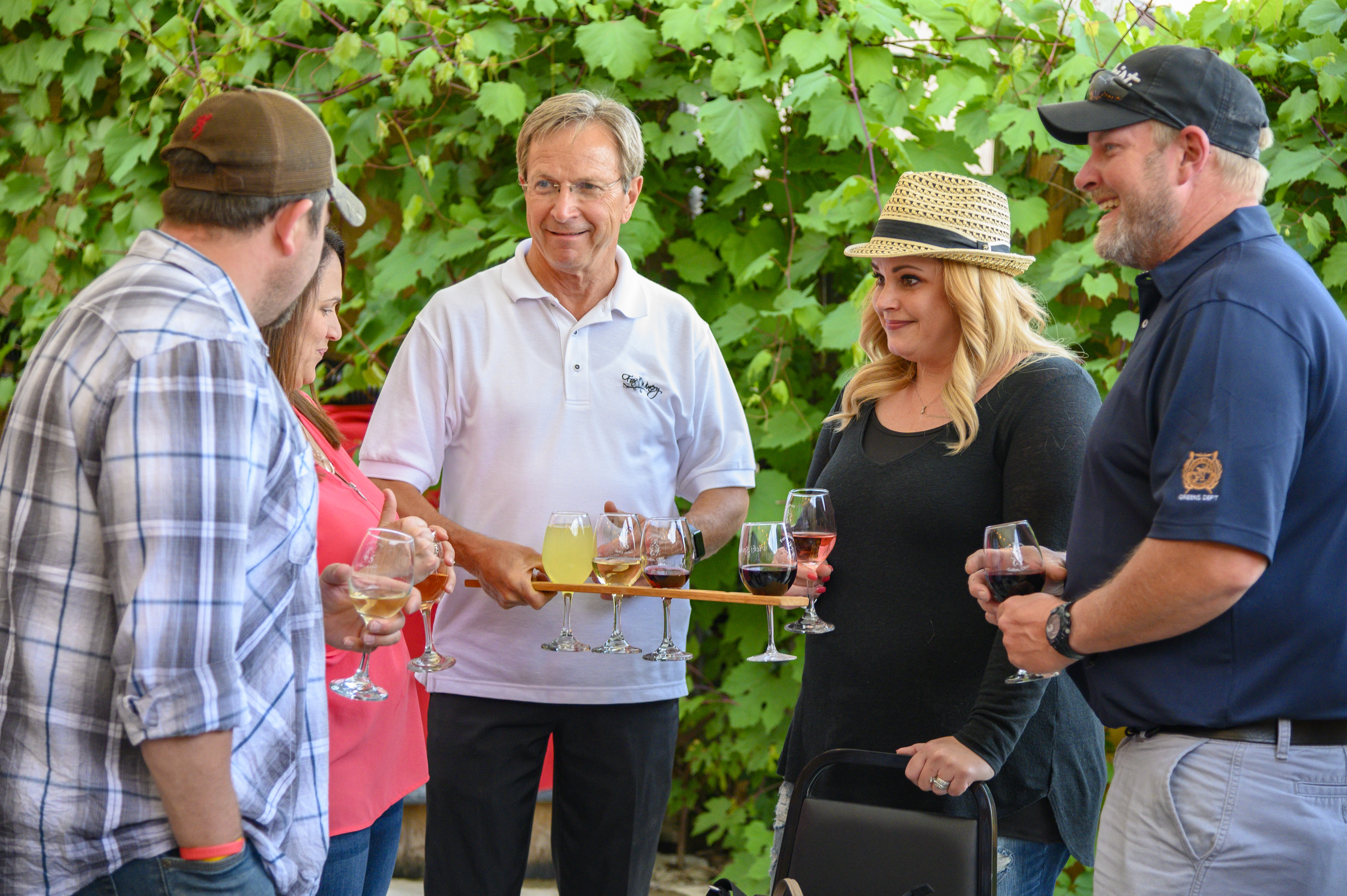 Meet Fox Winery
The history of Fox Winery goes back 30 years to when owner Ron Fox and his wife moved to the area for Ron's work to set up a cardiac catheterization lab. There were two grapevines growing in their backyard and they produced a large yield of grapes they didn't know what to do with. After an exhausting weekend making grape jelly, and with plenty of grapes left over, a friend suggested they try their hand at winemaking. The first batch of wine was a huge success and made much less mess than grape jelly.
Ron's passion for winemaking only grew from there. When a friend opened a successful winery in Newark, Ron was inspired to try his hand at opening one of his own in Galion. He started by planting his own vines. He first purchased 200, then planted another 125 vines. In 2016, his friend and then business partner got their historic 1861 building at auction. They got their license in June of 2017 and opened with 14 wines on September 23, 2017, as Crawford County's first-ever licensed winery.
Fox Winery now has 46 approved wine labels and serves a variety of local fruit wines and wines made from grapes from around the world. More than just white and red and sweet and dry, Fox Winery hopes to introduce people to new ranges of wine they may have never explored before. They offer wine tastings and flights, a private tasting room for up to 16 people, wedding and special occasion wines, and wine and beer making supplies. You can even make your own wine on-site in the customer production room. Fox Winery favorites include the jalapeno wine and the new blackberry wine. The winery is open Wednesdays from 3 p.m. to 7 p.m., Thursdays from 3 p.m. to 9 p.m., Fridays from 2 p.m. to 9:30 p.m., and Saturdays from 2 p.m. to 9:30 p.m. at 227 Harding Way East, Galion, Ohio 44833.
Discover the History of all Nine Locations
Fox Winery and Uniontown Brewing Co. join a great collection of local breweries, wineries, and wine bars that include a refurbished mortuary, a historic bank, and an old-world cask ale brewery. As part of a storytelling campaign to bring in more visitors to the area, the Wine & Ale Trail also has a new landing page. Learn what it's like to travel to all the locations on the trail. This fantastic story dives into the history of each location and will likely teach you something you didn't know about the wines and ales in our region. Read the article then get exploring.
Make sure to share your tastings and travels with us with the hashtag #DestinationMansfield, #WineAleTrail and #TravelOurTrails