The Calendar of Events is not supported by Internet Exploreryour current browser. For best viewing, please use Chrome, Firefox, or Edge.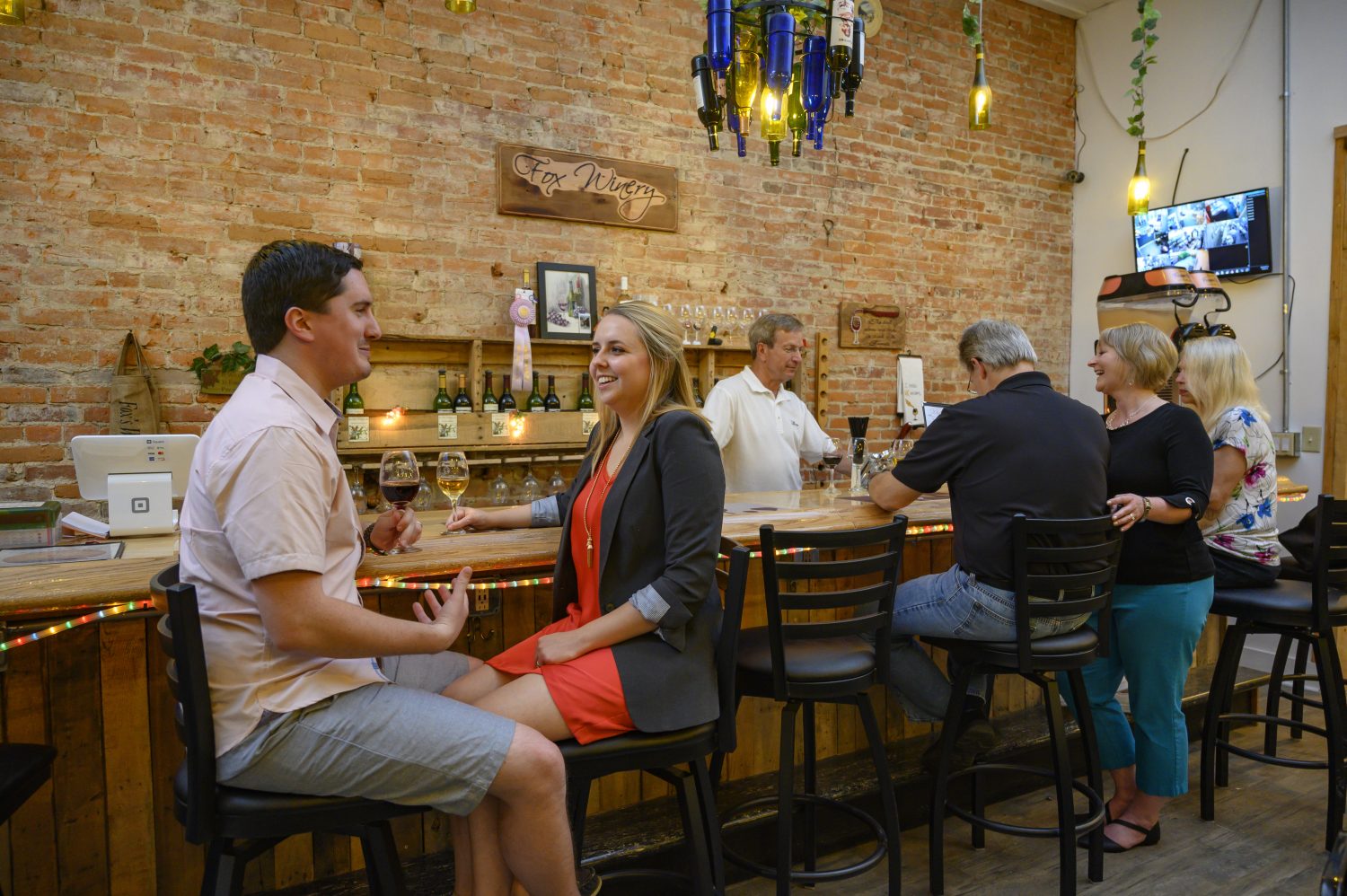 Offering wine tastings in a classic 1861 building turned wine lounge.  Choose from our 20 wines, seasonal in-house-brewed craft beer, ever-changing wine slushies (warmer months only), or specialty cocktails using our Jalapeno wine to find your favorite bottle to take home.  Rent out the lounge for a special event or stop in to enjoy Girl's Night Out or date night, Wednesday-Saturday.
Outside seating on a private patio provided.
There were no results found.