Go back in time or blast forward into the future. Experience nostalgia trips, gorgeous art or even the straight-up weird — you'll have to see to believe at Mansfield's museum must-sees.
Step back and relive milestones of the 19th and 20th centuries at the North Central Ohio Industrial Museum. This exhibition located in the Historic Ohio State Reformatory is a testament to ingenuity, housing artifacts from closed factories and manufacturing genius.
Mansfield Memorial Museum is packed full of wonders. Meet ELEKTRO, the Westinghouse robot of the 1939–40 World's Fair, or listen to a taxidermy frog playing a doll-sized piano. The museum's eclectic mix tells a vivid story, including Black history, natural history, military history and the tales of Mansfield's most famous such as Johnny Appleseed and Martha Mansfield — a Ziegfeld Girl who hit movie fame in the 1920s.
Inspired by its namesake Aviation legend and Mansfield native, the Frank P. Lahm Aviation Museum celebrates Lahm's legendary life — including working with the Wright Brothers and being the first person in the military to ride in an airplane — as well as Ohio's legacy as an aviation powerhouse.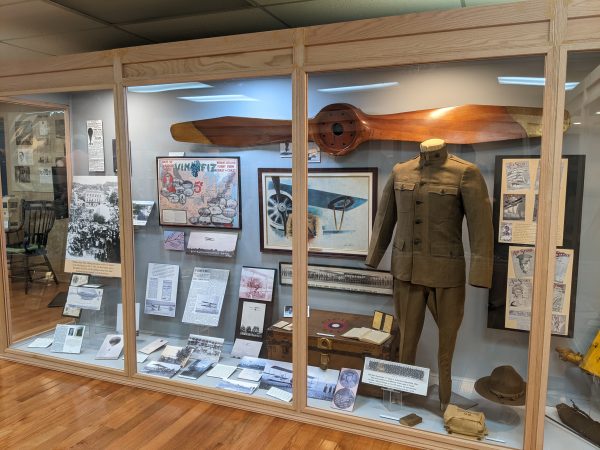 All the way from bucket brigade days to internal combustion power equipment, the Mansfield Fire Museum highlights firefighting's past. Historic fire trucks, artifacts and an antique fire alarm are paired with a turn-of-the-century fire station and walk-through Main Street.
Oak Hill Cottage, of Louis Bromfield's novel, The Green Bay Tree, is one of the most perfect examples of mid-19th century Gothic architecture around, with furnishings and belongings dating back to Victorian times. The treasures within once belonged to the Jones family who lived here from 1864 to 1965.
Noah's Ark, The Last Supper and Martin Luther are among the 100 diorama-style scenes at BibleWalk. The realistic life-size wax figures are a themed Bible story and Judeo-Christian refresher course. Visitors should not miss the life-size woodcarvings of artist Joseph Barta found in the on-site Museum of Woodcarving.
Creativity is a mighty force at the Mansfield Art Center. At this multi-faceted facility, learn how to fuse glass, make jewelry and more. Get inspired though the curated exhibits of renowned local and national artists, and find your muse at a special event. As a maker's space, guests can create their own works of art with exceptional technology and talented instructors to take home and display.
Opened in 1896, the world-famous Historic Ohio State Reformatory is a Romanesque architectural wonder that turns scary after dark and comes to life during Halloween. Made famous by the iconic movie The Shawshank Redemption, filmed primarily at the reformatory, this former prison tells stories of crime, paranormal and pop culture.
Captains of Industry
Curious minds will find plenty to satisfy their thirst for knowledge on a visit to the North Central Ohio Industrial Museum. Peruse early inventions from trolley parts, tires and go karts to appliances, ice cream bars and so much more.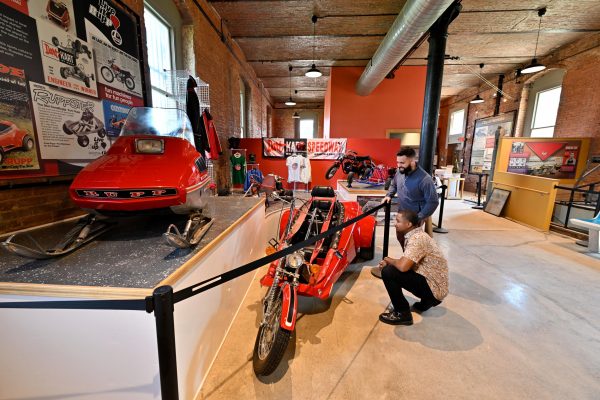 By Jamie Rhein