The Calendar of Events is not supported by Internet Exploreryour current browser. For best viewing, please use Chrome, Firefox, or Edge.

Richland Source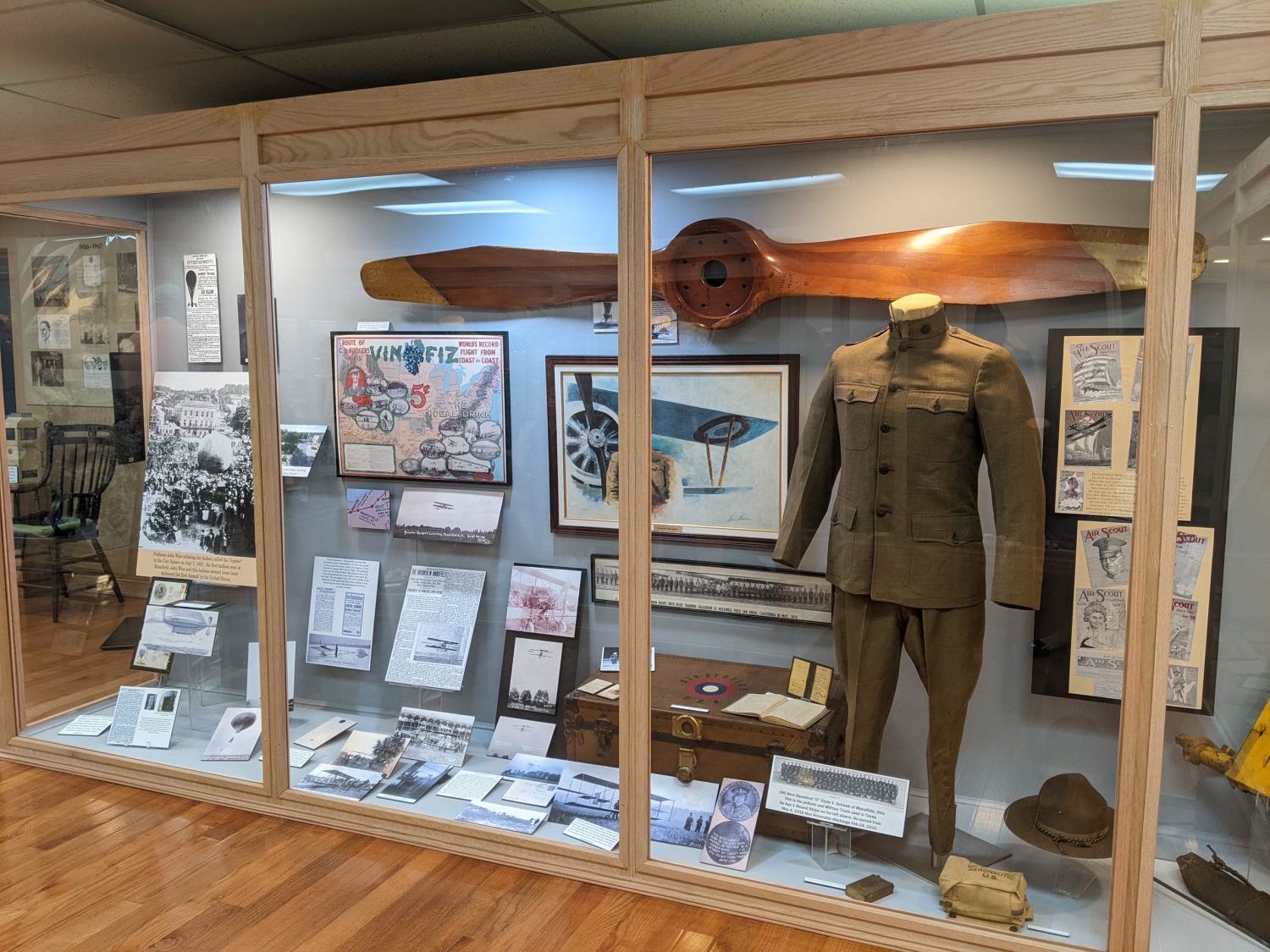 Frank P. Lahm Aviation Museum
The museum is temporarily closed due to staffing issues.  The museum's reopening date will be posted on our website.
Our aviation displays go from 1852 through the founder of two airports, war service, war  production, and the AirGuard.  From the Wright Brothers to Space.
Frank P. Lahm was born in Mansfield in 1877.  His father Frank S. Lahm wore many hats, one being that of a balloonist.  He trained his son in the field and in 1906, won the first Gordon Bennett balloon race from Paris, France to England. He flew further and faster than any of the other competitors.  At the time he was a lieutenant in the US Army.  Through the influence of his father, Lahm worked closely with the Wright Brothers, and in 1909 was the first military person to be a passenger on a plane.  He was also the first person to be air sea rescued.
Mansfield has a long history when it comes to aviation.  The first experience for Mansfielders took place in the 1850's when the first balloon was inflated in the city square.  This interest in flight continues today.  Mansfield had an influence with the Wright Brothers through Frank Lahm, Frank P. Lahm's father and the Weaver family- they were instrumental in the beginning of the Wrights.
Through the generosity of the Gorman's, the Soldiers and Sailors Memorial Building owns a second building at 40 Park Ave. West.  In the rear of this building is the new Frank P. Lahm Aviation Museum.  It houses many different artifacts from film to uniforms, dating from 1852 through today.  As you come into the museum, you will be greeted with the original uniform of Brig. General Frank P. Lahm.
Enjoy reading the Mansfield Lahm Airport Memorial and Dedication Scrapbook.
There were no results found.