Henry Wadsworth Longfellow said, "Music is the universal language of mankind." Although Mansfield, Ohio is a smaller town, our musical performances are just as moving and important to the community. The Mansfield Symphony Orchestra, Symphony Chorus, Youth Orchestra, Youth Strings and Youth Chorus groups are unique experiences for performers and audience alike. The Mansfield Symphony Orchestra (MSO) has served Richland County for the last 87 years, bringing classics, rock, musical tributes and contemporary composers to life for the audience. This year The Mansfield Symphony Chorus (MSC) celebrates 40 years of solo and collaborative performances with MSO. This dynamic duet will next perform their traditional Holiday Pops Concert on December 16th with guest narrator WMAN radio personality Rusty Cates. Experience the next MSO concert, The Scary Symphony on October 22nd , featuring student singers performing fun selections from shows like Harry Potter, Nightmare Before Christmas and Little Shop of Horrors.
Breaking the Wall
According to Steve Taylor, MSO Operations Manager, the goal of the symphony is to be closer to the community it serves, not an elitist group, but one that the community knows and can be proud of. Part of this plan involves interesting events, community projects and more educational programs for kids, creating a greater bond between the Symphony and the community. They do not take this endeavor lightly. "I've been entrusted with two community traditions: The Mansfield Symphony Orchestra and Mansfield Symphony Chorus" says Taylor.
This connection starts on stage with the conductors who create an atmosphere of welcome for everyone. Maestro Octavio Más-Arocas conducts the Orchestra while Director Larry Griffin conducts the Chorus. Taylor says that their connection with the audience and performers is electric. Griffin and Más-Arocas both spoke at length about the importance of community involvement and the way music can bring people together. "Sometimes it becomes about my part of town or your part of town, but this is our town," says Griffin, "and here, with the music, we can all agree on that." In the spring, MSO will perform "Bach to Rock", a concert they expect to make a real impression, whether you like traditional classics or rock-and-roll hits. Más-Arocas says the concert will be over the top. It is programs like this that the Symphony intends to use to "destroy the wall" and bring MSO closer to the community.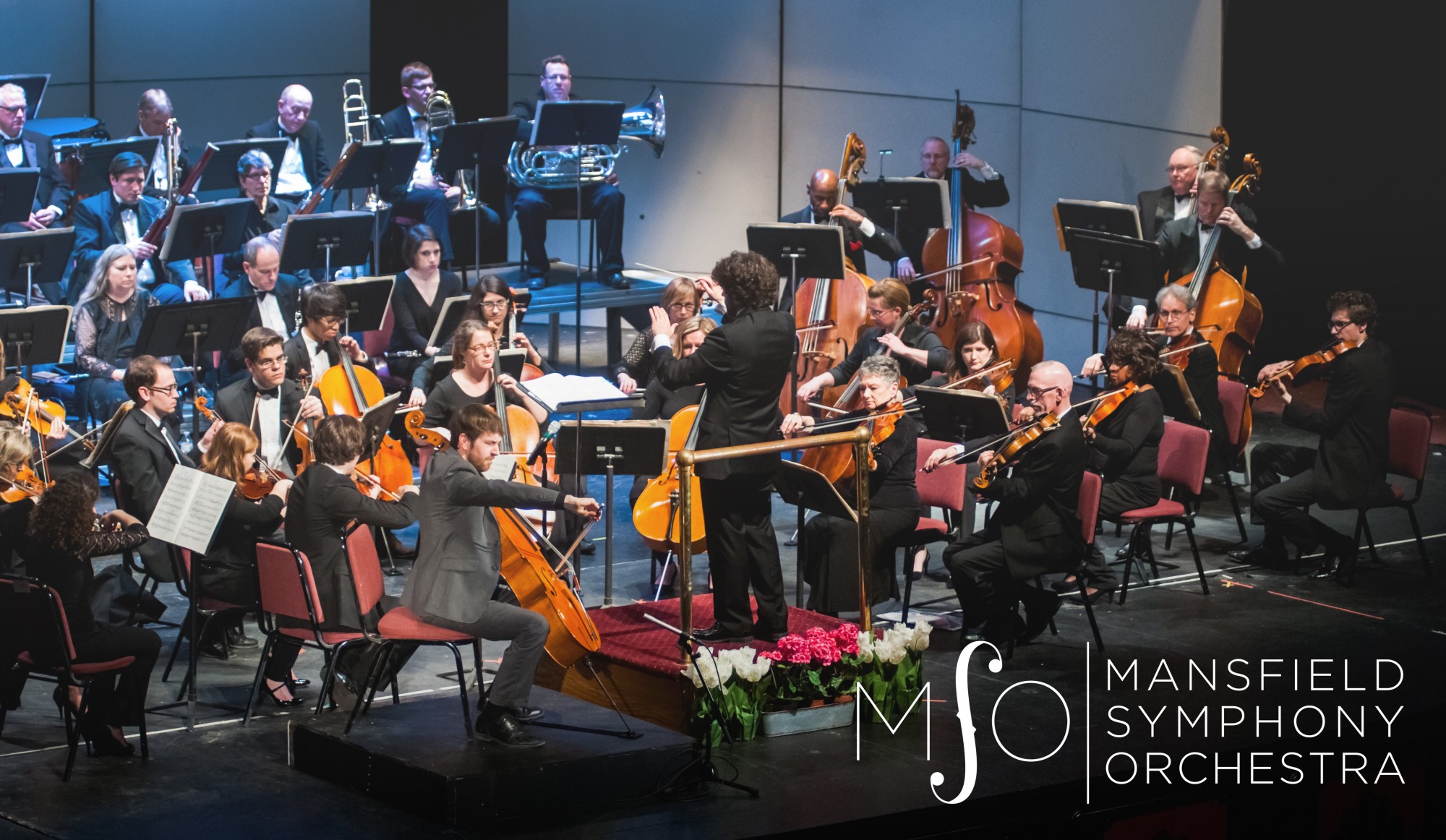 Investing in the Future
Education is a cornerstone of the Symphony vision, raising up a generation of music lovers and performers. According to a statement on the Symphony website, "studies show clearly that kids with music education perform better in school, socialize easier in society, and have a better understanding of the world we live in. We believe that music education is not a luxury, but a necessity." Some of these programs include Youth Strings, the Mansfield Symphony Youth Orchestra and Chorus, and "Operation Bridge Building" educational concerts which introduce area students to Classical music. This program makes music available to thousands of children in Richland County every year with funding through Kennedy Center Grants. The next "Operation Bridge Building" concert is Oct 19, 2017.
The Youth Orchestra will have the chance to play with the professionals in their "Side-by-Side" Concert February 10, 2018. The Chorus recently performed "Sing Out: A Choral Celebration" featuring the work of guest conductor and composer Stacey Gibbs and the voices of three local High School Choirs in addition to MSC. These are great opportunities for the students to see the next level of their passion in action: moving from a class to a career. Many students involved in the Youth Orchestra and Chorus join professional programs after college both in Mansfield and across the US. Griffin and Más-Arocas agreed on the great importance of the youth programs. "It's a huge responsibility," says Más-Arocas, "How you affect those souls at such a young age… it has a much more lasting effect." But the outcome is always worth the effort. "Seeing young people pour their hearts into their music, they have the flame… sometimes professionals forget about that flame, that passion of wanting to play music."
Why Mansfield?
Mansfield's diverse musical performance opportunities are part of what make the city special. Both conductors, who have worked in many different places such as Germany, Brazil, Texas, Florida and Manhattan, agreed that the whole Symphony program is impressive for a town our size. There are bigger towns that don't have what we have. "People need to realize how unique this place is," says Más-Arocas, "all the in-house productions are top-notch, the orchestra, chorus, musicals, theatre, all of it." Griffin says that there is always something going on and to do. "It's here! Right here! In this town of Mansfield!" Locals and visitors can get involved either on stage or in the seats. Every performance is personal, says Griffin. "We are performing for our family and we add new members to that family every season." Mansfield has more than just a local symphony and choir, they are professional and talented, presenting a program that is both multifaceted and beautiful.
It's About the Experience
Music has the power to bring people together and this is the goal of the Symphony. Their spring concert will feature Beethoven's 9th Symphony and a presentation titled "Sentimental Journey" featuring music and videos of Mansfield in the 1940s. Más-Arocas admits that on the surface these seem terribly different, but similar themes run throughout, drawing in the audience. The experience of listening to a first-rate live performance in a grand theatre is worth the trip. "You can play the best recording in the world, but you can't replace this experience. Souls interacting with each other… It's what glues us together as human beings." Griffin echoed this statement about the power of music, "It's the one thing where you can put all walks of life together in the same room and we can all be connected. It's why I perform, it's why I direct." Immerse yourself in the experience this season; whether as a student, professional or audience member. The important thing is to get involved, according to Más-Arocas, "Get inspired by great music, by great art… be a part of what we do here."
Contact Info
Mansfield Symphony Orchestra
138 Park Avenue West
Mansfield, OH 44902
Box Office Hours: Tues-Fri Noon-5pm
Phone: 419-522-2726
http://mansfieldtickets.com/learn-more/symphony
https://www.facebook.com/RenTheatre/
Email: MSO  mso@mansfieldtickets.com
Chorus: larry@mansfieldtickets.com
MSYO/Youth Strings mrhmsyo@mansfieldtickets.com