Networking has become a buzzword in every industry as businesses compete for customers on the streets and online. You can make a bigger impact on your business with local partnerships, state and national industry associations, and cross-promoting other tourism businesses. The state of Ohio has several organizations whose goals are to connect businesses, give them the tools to attract more people to their business and make our state a top-priority for tourists.
Some of our members show that they understand the value of networking across the state and nation. These members are working on the big picture, expanding their exposure beyond the region by taking advantage of industry knowledge and networking to put Mansfield/Richland County on the map.
Little Buckeye Children's Museum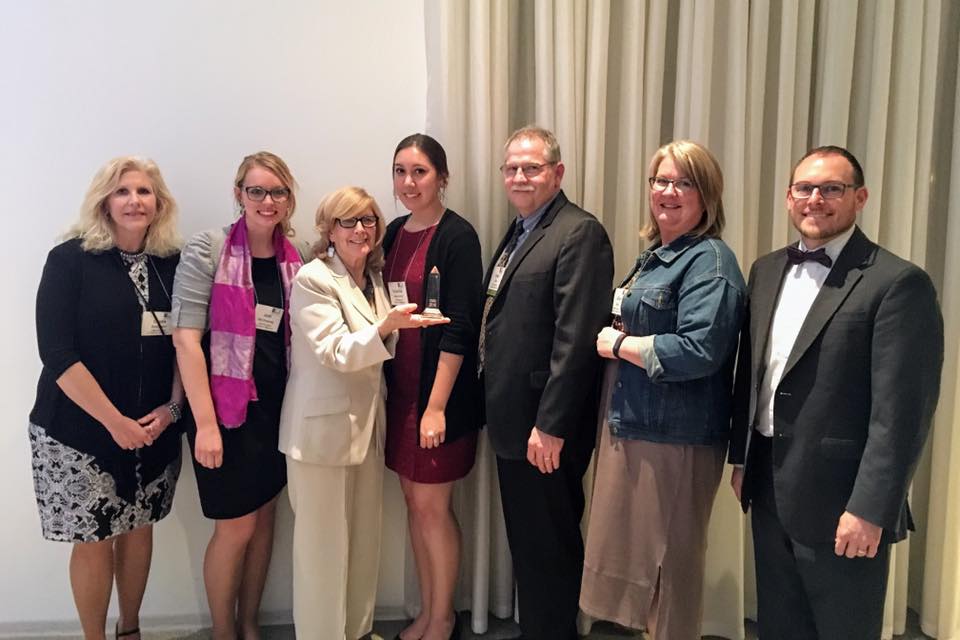 Fred Boll, owner of Little Buckeye Children's Museum, belongs to many industry organizations including The Ohio Travel Association, Ohio Museum Association, American Association of Children's Museums and The Ohio Association of Non-Profits. Belonging to these organizations provides the Little Buckeye with many opportunities. "It's your job to always be learning new and interesting things that develop your business" says Boll. These organizations often have newsletters, conferences and other ways of communicating about webinars, upcoming events, the latest trends or common problems and solutions. Boll attends the conferences for these associations whenever he can, notably attending the OTA Conference last year. "You come away with knowledge and the experience of talking to like-minded people," says Boll. "Collaboration is key to any successful program."
Networking gave Boll the chance to visit fifteen other museums and form relationships with their owners so they can exchange new ideas and help each other solve problems. Boll also recommends applying for awards. Little Buckeye won Ohio Institution of the Year from The Ohio Museum Association in 2016. Boll received the award at Ohio's State House and gave interviews to state-wide news outlets, gaining exposure for both Little Buckeye and Richland County. "Anytime you can bring recognition to your organization, it brings recognition to the community."
BibleWalk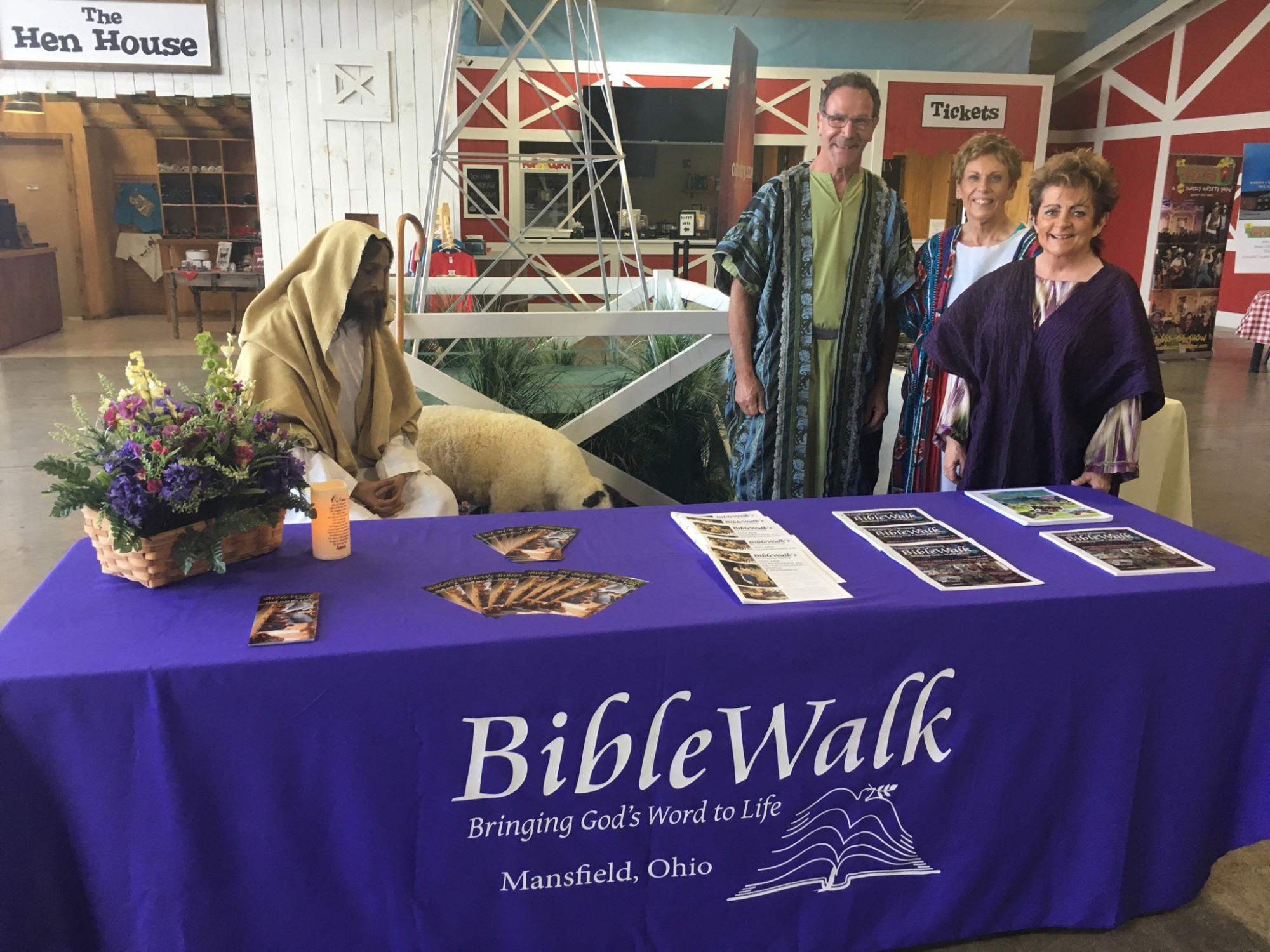 BibleWalk Director, Julie Hardin, attends tradeshows, taking literature and artwork from her own business and marketing materials from Destination Mansfield – Richland County. Most recently, she attended the "Going On Faith" tradeshow, networking with other faith-based tourism groups. She reached out to hundreds of people, through conversation and brochures. Hardin believes cross promotion is a natural part of networking. "The more any attraction can get out to promote and interact with others, the more opportunities there are to take Mansfield with them. They can't stand alone."
She enjoys going to shows, creating connections with people and building relationships with similar businesses. BibleWalk is a member of both Destination Mansfield – Richland County and the Holmes County Convention and Visitors Bureau. BibleWalk opened in 1987 and they began immediately going to tradeshows, their first was The Heartland Travel Showcase. Hardin believes that getting involved with both CVBs was integral in the success of BibleWalk. "I think networking is invaluable," says Hardin, "God has lead us to the right people who set us on the right direction."
Shelby/Mansfield KOA Resort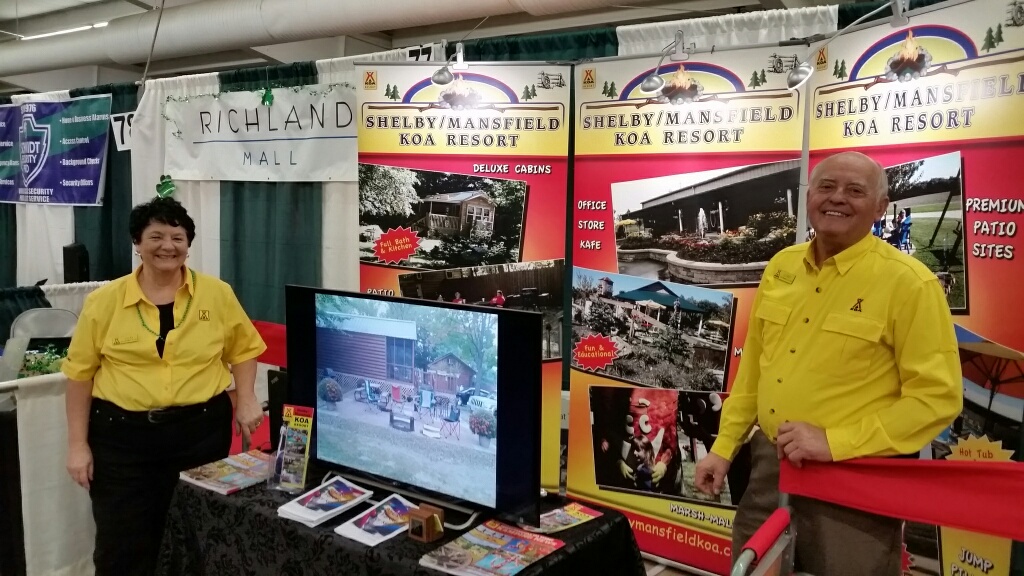 Vicki and Garry Cole have run the Shelby/Mansfield KOA Resort for almost 30 years. During that time, they have been massively involved in different organizations at all levels. Examples of their vast involvement include membership in the National Association of Kampgrounds of America (KOA), the National Association of RV Parks and Campgrounds and The Ohio Campground Owners Association. They have also both held positions as a part of different board of directors and serving as president and conference presenters. Vicki graduated from RV Park and Campground Management School at Oglebay and is now involved with The RV Foundation, teaching classes and helping others get certified.
The Coles have been getting involved and networking since they started running the KOA. "It's an opportunity to share ideas and have new experiences regionally and nationwide as well. We learn all the time. There's no place we go that we don't learn things." Meeting with other businesses in the camping industry allows them to discuss unique problems and find common ground with other owners. The Coles were the first member of their KOA 20's Group, a more intimate setting for KOA Campground owners to discuss everything from finances and hiring to national trends and marketing. They also attend (and have presented at) national and regional conventions for KOA. The information they glean from these different venues is then brought back and applied. They were the first KOA to become a Resort location, meaning improved landscaping, more recreation and housing options, whatever was best for the client.
"We see people from 45 different states come through in a year," says Garry "and they, in turn, visit the area as a whole." The success of KOA brings more tourists to the area, which means hiring more seasonal staff and maintenance crews. National recognition has also helped the resort gain popularity. The Coles have accepted awards for 2008 KOA Park of the Year, ARVC 2010-2011 Park of the Year, and the KOA Founders Award & Presidents Award 2018. "It all adds up" says Garry.
Belonging to industry organizations and attending their events has massive benefits for both your business and Richland County. There are many local, and national organizations across the tourism industry and beyond. Your business may be the perfect fit. Consider becoming a member of the Ohio travel Association and network with other travel business personnel.  For those interested in expanding their reach and knowledge through tourism, consider the Ohio Travel Association Conference on Travel October 31-November 2. If you already belong to an industry organization, drop our staff a note. We like seeing the far-reaching involvement of our local businesses. Networking can be the key to better business and a better community.  Congratulations and thank you to all our member tourism ambassadors.