Just arrived to town or figuring out what to do with visiting family or friends? From parks to downtown settings, and even the unexpected spots, Richland County is your Live Music Destination.
Start up North with live music at The Vault Wine Bar located in the heart of Shelby. Begin your night in the restored bank by visiting the wine vault where hundreds of bottles of wine are stored. Crowd around a table with your friends and reminisce over a signature wine flight. Set foot in the secluded patio where most artists perform during the summer.
Solve your seasonal blues by stopping at the Phoenix Brewing Company for local drinks and local entertainment all year long! Marvel the views of the Brickyard from the patio during the summer, where locals and visitors soak up the historic brickyard vibe at the Final Friday Concert Series (May-September). Or stay nice and cozy inside with friends, drinks, and music. Cruise upstairs to the newly opened Spirit Room for their Sunday Songwriting Series. Be sure to check the website for tickets; they go fast!
One of the owners of the Phoenix Brewing Company, Scott Cardwell, says "When we first opened, there wasn't much around that offered continued live music weekly. I think we kind of became a destination there for a while." Now, 9 years later, there are still performers from all over the state and surrounding states coming in. "It brings folks in, keeps them here to hangout. So, we enjoy that aspect of it" says Scott.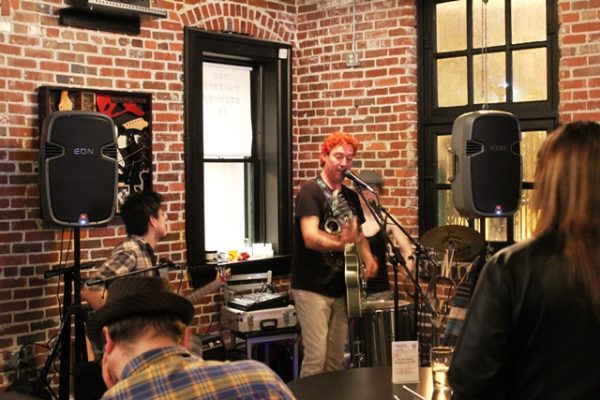 Downtown Mansfield Inc. hosts not only the much-anticipated Final Friday Concert Series, but also the First Friday Live at Social on Main. Join in on the fun at First Friday Live where you can hang out in one of Downtown Mansfield's historic brick buildings with soaring ceilings and listen to local talent.
Located on the square of downtown Mansfield, D | L | X and their eye catching umbrellas make for a great outdoor dining experience. Live bands set up in the corner of the patio, drawing people in from blocks away with festive music. Guest drummer could include the owner, Dan Lew, along with other local talent. Anything from electric guitar solos, wicked songs on the keys, or relaxing acoustic can be heard through the floor to ceiling patio windows.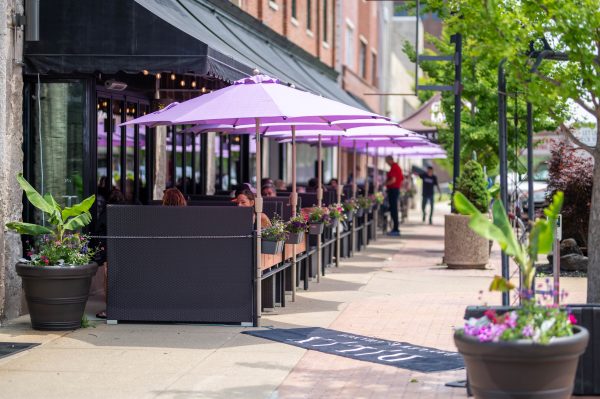 Are you looking for that small town feel, like you're a main character in a movie? Head down to the village of Bellville and enjoy a night out at the Bellville Band Stand. The music moves into the Township Building across the street if the weather is bad. Bring your lawn chair for this summer concert favorite!
Make your way across Main Street in downtown Shelby to the newly built Black Fork Commons for Music in the Park. Special tunes played throughout the summer include Jazz, Showtunes, Country, Rock and more. Pack a picnic and enjoy the views of the newly designed and reimagined outdoor space in downtown Shelby.
Hop on route 39 and head 9 miles South to Marshall Park in Ontario for an amazing lineup for their Summer Concert Series. Once at the park, head towards the bandshell in the park with wide-open spaces, a dog park, a disc golf course and of course great tunes.
Searching for more live music all year long as well as a rare dining experience? Hudson and Essex may be your spot. Order a nice glass of their delicious blueberry wine, sit back, relax, and enjoy the music on the rooftop patio overlooking downtown Mansfield. Weather issues? Not a problem – live music will be moved to the winery downstairs.
Make your way to 1285 Winery at the Blueberry Patch and watch over Richland County's own working blueberry plantation from the comfort of the patio overlooking the blueberry fields. Enjoy good company at the family owned, newly renovated, local favorite facility with house crafted drinks, onsite wine, and relaxing tunes.
The Wishmaker House in Bellville hosts artists throughout the summer on their very colorful English garden style patio. Enjoy music by many locals including the group Just Jazz Live. When band member Britt Reed was asked about the music scene in Mansfield, he says "The diversity of players & styles in the area are exceptional. Some of the finest players I know are from the area."
Head East or West to locations on our Wine and Ale Trail like 1803 Brewery & Taproom or Fox Winery in Galion, or Uniontown Brewing Co. in Ashland.
Local Flavor Favorites
In the southern part of the county, check out the Local at 97 where local artist Taylor Schlupp is a frequent performer. Schlupp grew up here in Richland County and started performing in his dad's band when he was just 12 years old. "I remember my dad taking me to see bands and artists when I was a little kid. And my dad was in a band when I was growing up. They played all over the area and I grew up watching them. When I was 12 years old, they let me in the band, and I started playing in clubs and bars."
When asked what his recommendations are to visitors for live entertainment, Schlupp named his top 5; "I would say some good spots to check out music would be MVP, the Local at 97 in Lexington, 1285 Winery, Webers in Shelby and the Wishmaker House in Bellville".
Unexpected Spots
Looking for a quirky spot for live entertainment? The Mansfield Art Center hosts The American Federation of Musicians Local 159 Summer Concerts in June through August. Jennifer Beavis, Marketing and Development for the Mansfield Art Center, says "The American Federation of Musicians is a labor union representing professional instrumental musicians across the country. The AFM Local 159 has held performances in Mansfield, Wooster, and Ashland since 1901. Many of its members are part of the Mansfield Symphony Orchestra."
You might be wondering, "where can I listen to music at the art center?" Beavis explains, "Completing construction of our Events Pavilion opened up a new space to add additional events and entertainment to The MAC calendar. Performing Arts and Visual Arts together create a truly unique experience." Bring a blanket or lawn chair and enjoy FREE entertainment all summer long.
A notable spot for live music in July is at the 47-acre estate, Kingwood Center Gardens. Bring your lawn chair, grab a glass of wine at the Gateway Café, and relax on the gorgeous lawn leading up to the breathtaking backdrop of Kingwood Mansion.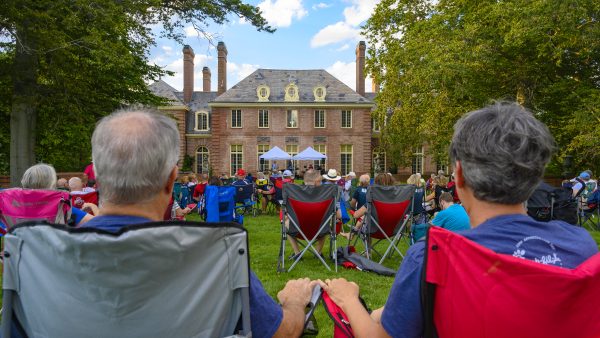 Richland Source may be one of the local news outlets, but they also host Newsroom After Hours. Free music, free drinks, and free food add up to a good time!
Take your lunch break at Mechanics Bank on the square where they host Live@Lunch in the courtyard throughout the summer. Fan favorite food trucks attend every performance or pack your own lunch. It's the best way to spend your lunch hour!
Local musician and artist, Milo Sgambellone, explained why he enjoyed playing at different locations throughout the county by saying "As far as the different venues go, each has its own unique feel, and I like that we're all working together and supporting entrepreneurs in Mansfield, and that they are supporting us as musicians."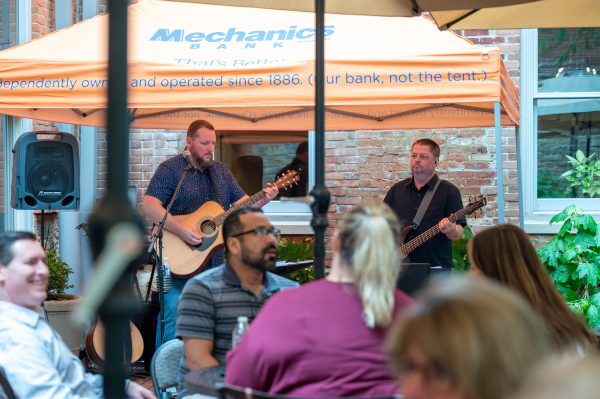 Visit the Renaissance Theatre, which has been in operation for 95 years, for your Sunday matinee as well as traveling concerts and performers. Enjoy a night out at Theatre 166 or the Mansfield Playhouse and support your local actors. Watch for musicians and concerts at these spots, too.
Whatever direction you are heading in Richland County, you are bound to run into amazing, one of a kind, local live entertainment.
Keep your eyes peeled and ears wide open for your next adventure by checking our Live Entertainment section in our Calendar of Events. Be sure to check-in often as our Calendar on DestinationMansfield.com is updated daily with new happenings.