Markets and More. Nice weather means the return of farmers' markets, flea markets, outdoor shopping, and more. Grab your market tote and head to the North End Farmer's Market (June 3, 10, 17, 24) at the NECIC Urban Farm. Explore the offerings of local merchants during the First Friday Shop Hop (June 4) in historic Downtown Mansfield. Shop for non-invasive plants that will thrive in your local garden at the Native Plant Sale (June 15) at Richland Soil and Water Conservation District Offices. A native plant expert will be available to answer all your questions and offer suggestions and inspiration. Hunt for treasures and collectibles at the Mansfield Flea Market & Antiques Show (June 26-27) at the Richland County Fairgrounds. A DIYer's dream, salvage pieces for antique, vintage, farmhouse, and shabby chic décor at the Pickers Market (June 19) at the Prairie Peddler Festival Grounds.
The Main Attractions. There's a reason visitors flock to these attractions when they're in Richland County. Rediscover what's in your own backyard or book a return trip to make new memories with a special event.
At Kingwood Center Gardens, a historic mansion and botanical garden, dress up in your finest 1920's attire and sample premier Ohio wines at Kingwood Wine Walk (June 26). Make-and-take a summer container under the instruction of Kingwood's Director of Horticulture at the Summer Container Gardening Class (June 3). Walk the historic path of Kingwood's night watchman during the evening behind-the-scenes Night Watchman Tour (June 3). Also happening in June, the 11th Annual Kingwood 5K Run and Walk (June 12) will take runners through the beautiful Kingwood grounds and surrounding neighborhoods, Townsend House Tours (June 10, 24), and Unwind with Evolve Yoga Studios (June 17).
At Malabar Farm State Park, the historic mansion and working farm of Pulitzer Prize-Winner, Louis Bromfield, special events, including Big House Tours and Wagon Tours, are back! This month, nature lovers 12 and up can learn to create doodles inspired by the natural lines of nature at Nature Doodling (June 12).
At Charles Mill Lake, a picturesque lake a short drive from downtown Mansfield, kids of all ages are invited to Kid's Day (June 12) at Charles Mill Marina. This free event includes cruise boat rides, games, fishing lessons, arts and crafts, free fishing poles and bait for the first 30 kids, 12 and under, and much more.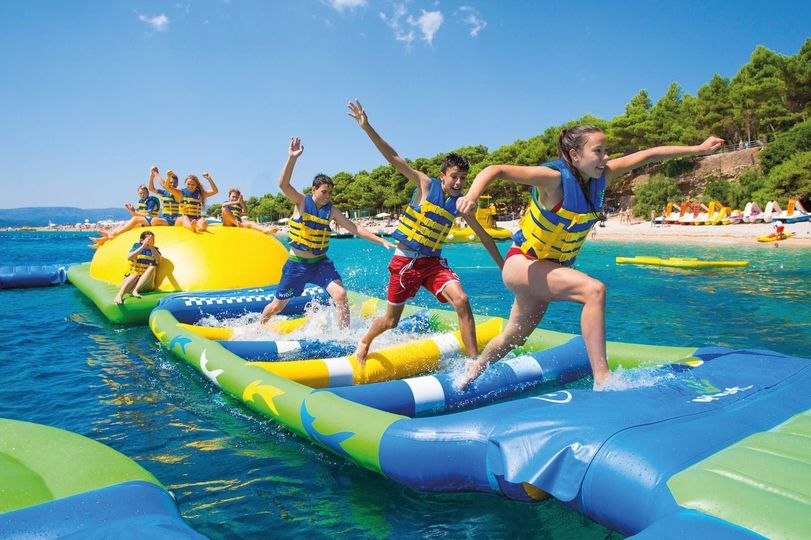 At Pleasant Hill Lake Park, a family-friendly destination in Perrysville, the new WhoaZone opens Memorial Day Weekend. The WhoaZone offers hourly and all-day passes to this action-packed floating ninja course and shaded seating rentals. Book now for a full day of active entertainment that's great for the whole family.
At Ohio Bird Sanctuary, a 90-acre nature preserve and bird rehabilitation facility, summer camps are back! At Summer Junior Explorers Camp (June 22-23), children 4-6 will explore the natural world through nature hikes, animal encounters and more. At the Summer Nature Camps (June 16-18), kids 6-12 will discover nature during three days of themed activities. June's theme is Nature Detectives.
At Gorman Nature Center, a natural playground of 150 acres of forests, prairie, ponds, and streams, stop by for Archeology Day (June 26).
At the historic Ohio State Reformatory, a decommissioned prison known for its architectural significance and its use in Hollywood films, explore haunted encounters with its former inhabitants at the Public Ghost Walks (June 4, 25) and the Public Ghost Hunts (June 5, 26). For a ghost hunting experience you won't forget, get LOCKED in the Ohio State Reformatory (June 12) with veteran paranormal investigator and star of the Travel Channel's "Paranormal Caught on Camera," Brian J. Cano.
 At the Renaissance Theatre, the Miss Ohio Scholarship Program (June 17-19) returns after its 2020 hiatus!
June Live Music Rundown
Live music is rocking all throughout Richland — at outdoor music venues and restaurant patios all throughout the county.
Final Friday Concert Series in the Brickyard
Jody Odom Jr., Jeffrey Boyd & Park Street Blue, Honey and Blue (June 25)
Concerts in the Park at Ontario's Marshall Park
Six Mile to Nellie (June 10)
SOBOS Classic Rock (June 24)
The Phoenix Brewing Co.
Taylor Schlupp (June 3)
Jeff Ritz Duo (June 4)
Charles Geil (June 5)
Jevan Cole (June 10)
Acoustic Super Friends (June 11)
Mike Bryce Duo (June 12)
Josiah Whitley (June 17)
Josh Gilbert (June 18)
Dagda's Harp (June 19)
Dave Delauder Duo (June 24)
McIans Duo (June 26)
DLX | Dan Lew Exchange
Jimi Vincent Band (June 4)
The Get-A-Way Band (June 11)
Michael Kelsey (June 18)
Departure: Journey and Classic Rock (June 25)
The Vault Wine Bar
Ethan Timm (June 4)
Ricky Mitchell (June 5)
Taylor Schlupp (June 10)
Elvis on the Patio (June 16)
Bill Bauer (June 17)
Jake Heil (June 18)
Red Ball Jets (June 19)
732 Electric Duo (June 24)
Eric Barkdull (June 25)
Chrissy & Don (June 26)
What will you add to your June calendar? For a full list of events including classes, workshops, and more, visit our Calendar of Events.