By Nicholas Dekker
When you're dining out, you won't know what to photograph first: your food or the view. Many of our restaurants are notable for both terrific food and stunning scenery.
The rooftop patio at Hudson and Essex offers one-of-a-kind views of downtown Mansfield, giving you the feel of dining out in a big city. The building was once an automobile dealership selling Hudson & Essex cars; today it houses a fine-dining restaurant, a deli and the Cypress Hill Winery.
1285 Winery's spacious patio located on The Blueberry Patch's 27-acre plantation is lush with greenery, grape vines and rolling fields of blueberry bushes. Relax with a glass of blueberry wine while you feast on baked brie topped with preserves and crispy flatbreads fired in the wood-burning oven.
Sip sangria and nosh on a meat and cheese board at Wishmaker House Bed & Breakfast and Winery. The floor-to-ceiling windows in the dining room and the brick patio overlook the town square. Don't leave without trying a massive slice of succulent cheesecake!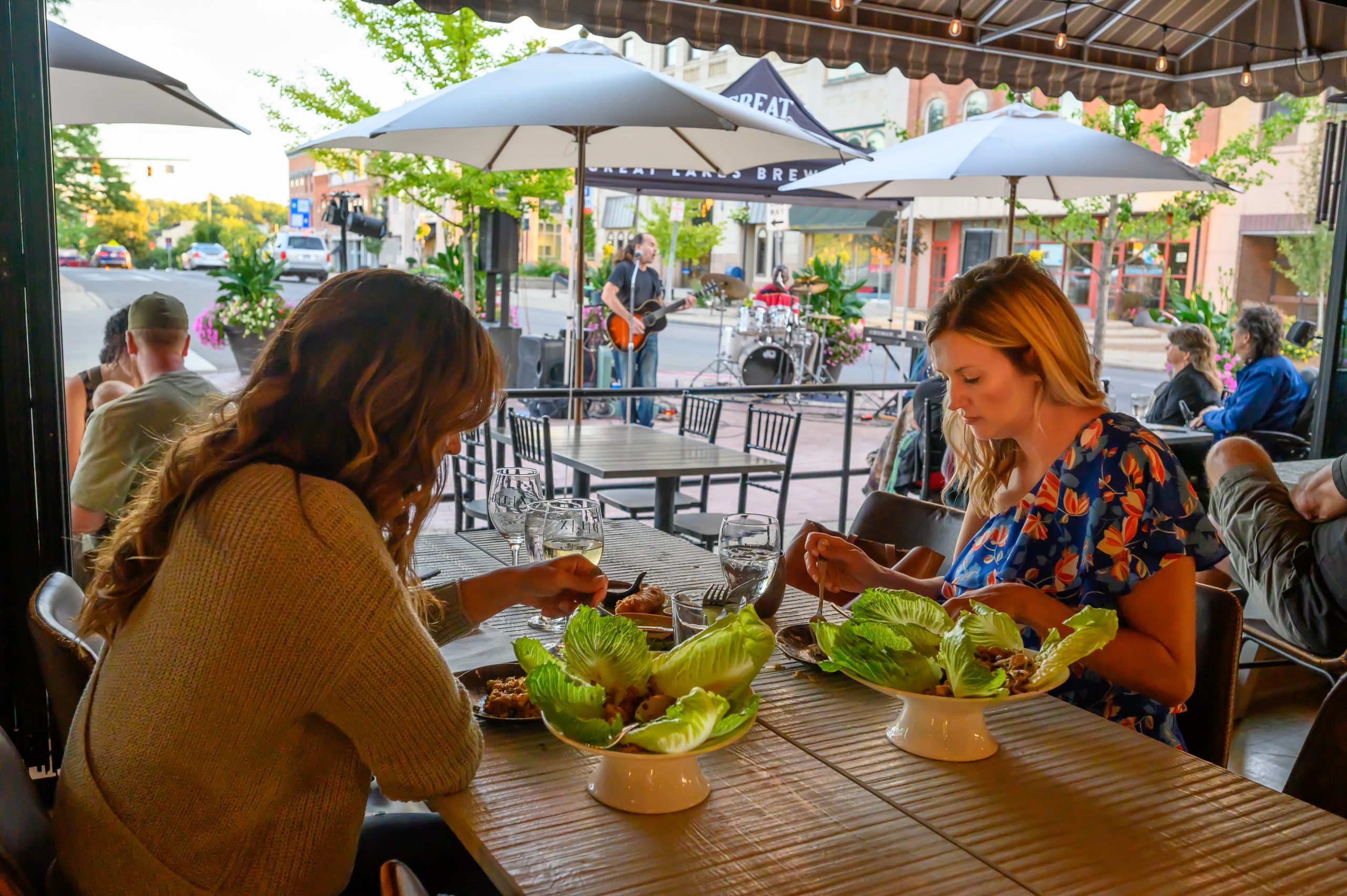 The Dan Lew Exchange, or DLX, sits adjacent Mansfield's Central Park. Big picture windows and the side-street patio connect both indoor and outdoor diners to the active downtown. Take in the sights while savoring cocktails, fresh-made sushi and pad thai.
Many of these establishments are part of the Wine & Ale Trail, a tour taking you around Richland County to explore its abundance of wineries and breweries. Like Hudson and Essex, many of the trail stops live in historic buildings, including a century-old mortuary, a 1911 bank and a furniture store dating back to the Civil War.