In case you haven't already made your fall bucket list, we're here to help! There is so much going on in our area and we don't want you to miss out! Here are 25 things to do this fall in Richland County including activities for your family, for free, and even for when you want to leave the little ones with a babysitter.
With the whole family…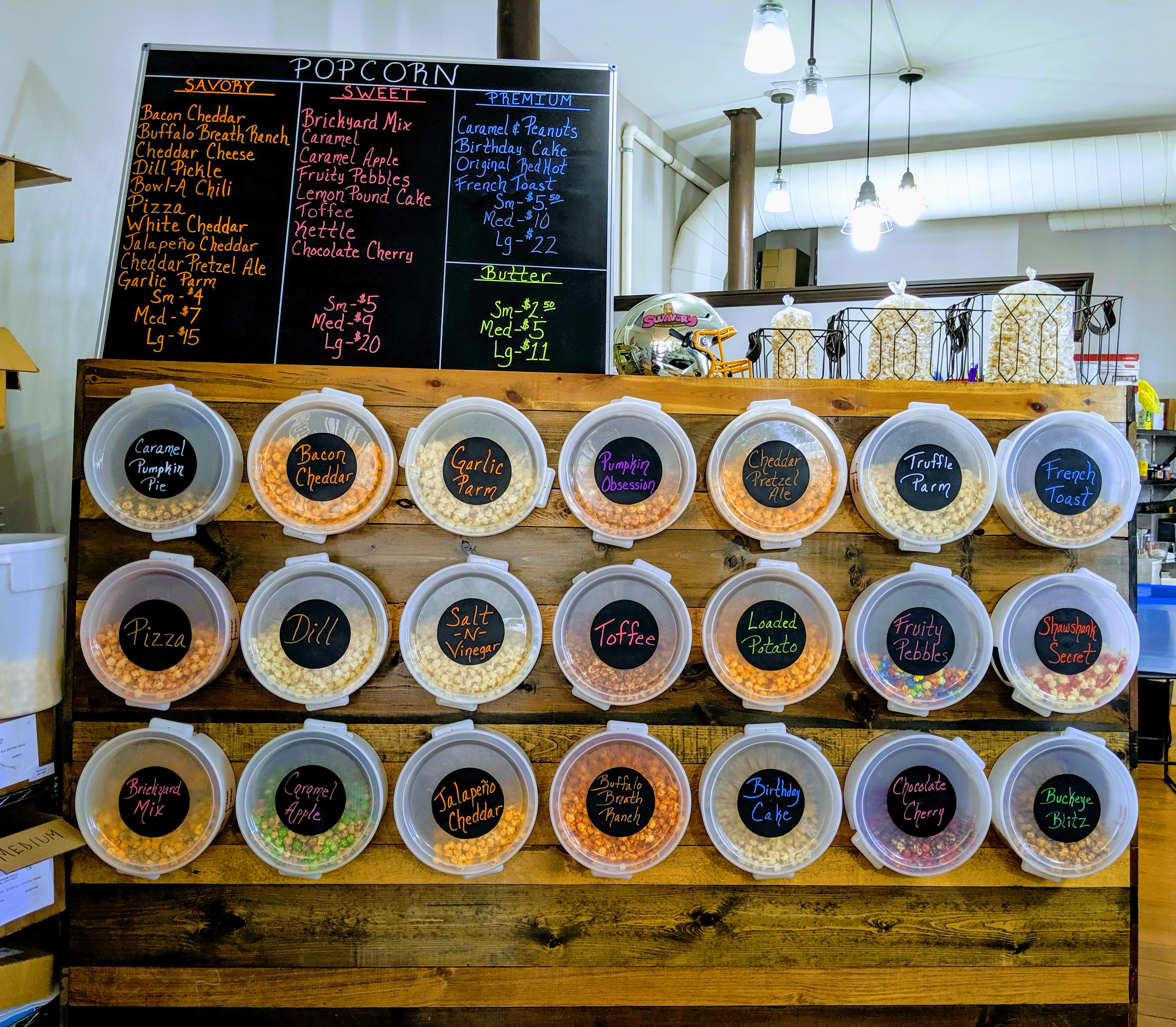 Pick your own apples and pumpkins at Apple Hill Orchards during the fall harvest season. Enjoy a hayride through the orchards on weekends through October 27. Visit the goats, sheep, chickens, and ducks, but don't leave without grabbing some apple donuts and their famous Apple Hill Cider.
Launch pumpkins from a pumpkin slingshot at The Barnyard Park in Mansfield, Ohio and get lost in a Toy Story-themed corn maze. A premium destination for families around Ohio, they offer 26 attractions including an apple blaster, inflatables, wagon rides, zipline, and so much more. Open Fridays, Saturdays, and Sundays only through October 20th. On October 26th from 7-10 p.m. get your glow on with Glow Night at the Corn Maze and enjoy a Scary Hollow Hayride and experience the Legend of Sleepy Hollow. Find even more fall fun like a 6-acre corn maze, hayrides, straw slides, pumpkin launcher and more at J & J Rietschlin Farm in Shelby, Ohio.
Eat something pumpkin-flavored. The Chill is scooping out two fall flavors: "Pumpkin Pie" and "Deep Dish Apple Pie" in downtown Mansfield. For a colorful, Halloween themed treat, call and order the "Witch's Brew" popcorn at Swavory or stop in and try their pumpkin taffy.
Fall Flicker at Kingwood Center Gardens has taken the place of Pumpkin Glow during the final stages of construction for the Garden Gateway Visitor Center (opening in 2020). On Thursday and Friday evenings from 6-8:30 p.m. during October you'll find activities, food, games, music, and of course plenty of glowing pumpkins for just $5 per person. Each week features a new theme with different a la carte experiences you can add on to your admission ticket. Take a flashlight tour of the Townsend House or a "Shadows of the Past" tour of Kingwood Hall.
Carve a pumpkin. Kingwood Center Gardens needs your help carving pumpkins to light the glow path for Fall Flicker. Pumpkin carving is open to the public from 10 a.m.–6 p.m. every Wednesday before Fall Flicker. Admission is free when you come to carve. Supplies are limited, but you're free to BYOP (bring your own pumpkin) to carve at Kingwood and donate on carving days. Kingwood will even take care of the mess!
Make a fall craft at Family Art Night at the Mansfield Art Center on the second Friday of every month. Create a clay ornament for November's Family Art Night (Nov 8). While you're at the Art Center, make sure to check out the OWS Watercolor Ohio 2019 Exhibition on display through October 27.
Learn something new. Take an Owl Night Hike at Fall Flicker on October 25th or listen to a free carnivorous plant talk on October 24th with admission to Fall Flicker.
Go zip-lining on a 2.5-hour adventure through the treetops with Tree Frog Canopy Tours in the heart of Mohican Country. Fall is a great time to experience Northern Ohio's longest and fastest canopy tour.
Go camping. You will love the beautiful display of color at Charles Mill Lake Park. RV, tent camping, and cabins are available to rent. Bring your boat and enjoy a relaxing day on the lake.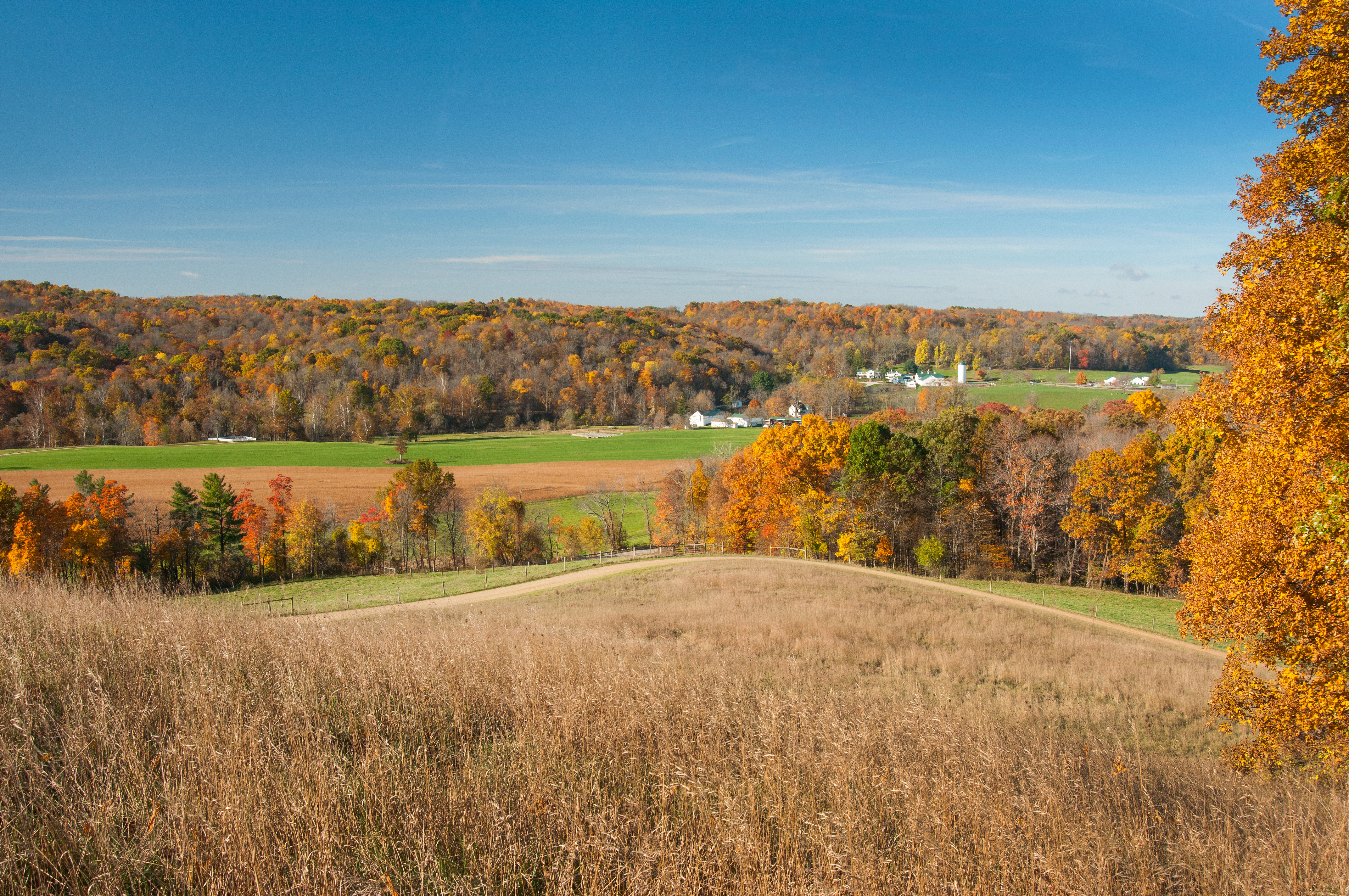 Fall fun for FREE…
10.  Take a Hike. Gorman Nature Center in Mansfield, Ohio features 150 acres of forests, prairies, ponds, and streams and has over five miles of public trails. The wildlife watchtower is a great spot to get a view of the changing colors of the landscape.
11. Watch the leaves change. Head up to the top of Mt. Jeez near Malabar Farm State Park to see a blanket of fall color on the hills of the Pleasant Valley. Malabar boasts several hiking and bridle trails that traverse the beautiful, natural scenery of the Pleasant Valley; explore small caves, old-growth forests, and scenic overlooks. The Clear Fork Valley Scenic Trail also offers high views of the area and over eight miles of hiking trails.
12. Take the kids to Octoberfest at Wayne's Country Market through the end of October where all barn activities including the straw maze, zip line, rope swing, slides, and corn bin are free to enjoy. Extra activities like the inflatables, haunted house, and wagon rides are available for a small fee on Saturdays and Sundays.
13. Meet some fluffy fiber animals like alpacas, angora goats, sheep, and llamas at the Autumn Fiber Festival (Oct 19-20) in Ashland, Ohio. Learn more about fiber crafts from local producers, craftsmen, and artists then jump start your Christmas shopping.
14. Go Trick-or-Treating. At the Monsterfield Masquerade (Oct 26), over 60 participating merchants welcome trick-or-treaters to downtown Mansfield from 11 a.m.-12 p.m. Trick-or-treating is followed by a Halloween Parade at noon!
Community Trick-or-Treating
Mansfield: October 24 from 5:30-7 p.m.
Butler: October 26 from 5:30-6:30 p.m.
Lexington: October 31 from 5:30-7 p.m.
Ontario: October 31 from 5:30-7 p.m.
Bellville: Trick-or-treating October 31 from 5:30-6:30 p.m. with a parade at 7 p.m.
Shelby: Parade October 26 at 2 p.m. and Trick-or-treating October 31 from 5:30-7 p.m.
15. Welcome the Christmas season. The Polar Xpress arrives in downtown Shelby, Ohio November 24. Starting at 1 p.m., this free event brought to you by Shelby area businesses will include ice sculpting, live reindeer, free kids activities, and pictures with Santa, Scooby-Doo, The Grinch, and other familiar characters.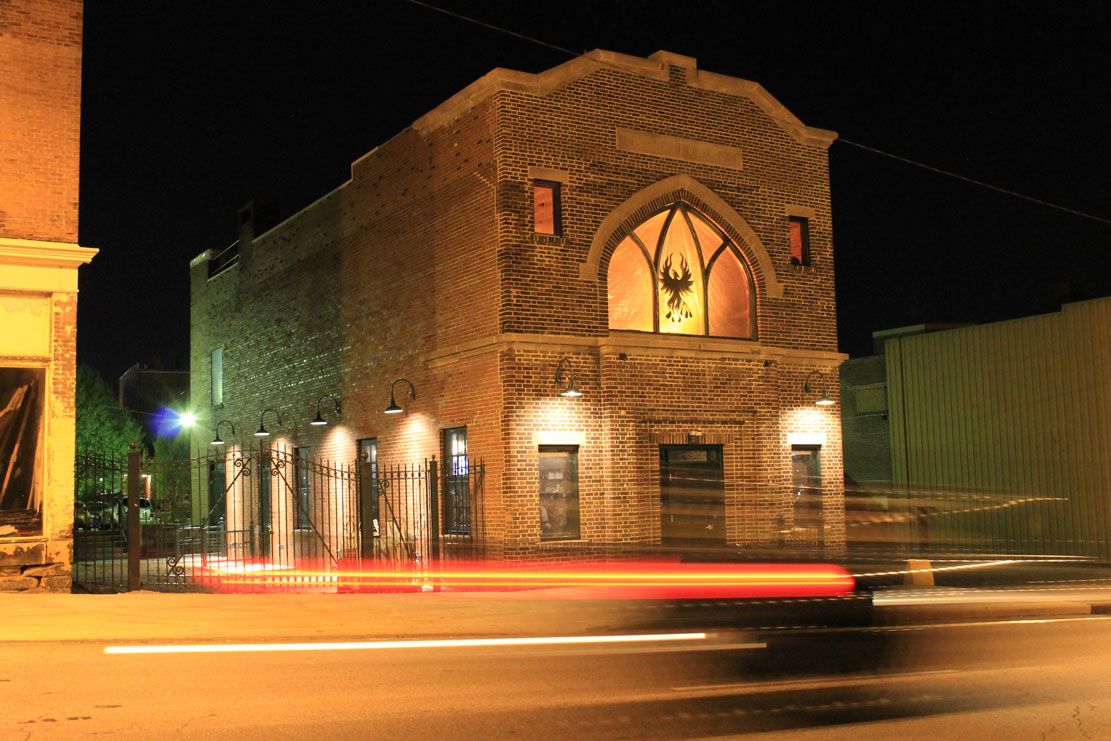 When you want to leave the kids at home…
16. Square and Line Dance at the Malabar Farm State Park Malabar Barn Dance (Oct 26) with live music and a caller, and help continue a Bromfield tradition. Beginners welcome.
17. Get scared at a haunted house. Escape from Blood Prison at The Ohio State Reformatory in Mansfield, Ohio. This terrifying attraction is the only haunted house located in a real prison. Enter Camp Deadwood, located on the grounds of an abandoned haunted camp in Loudonville, Ohio. Mohican Haunted Schoolhouse in Perrysville, Ohio will give you "Lessons in Fear" in a schoolhouse built almost a century ago.
18. Hunt real ghosts and encounters with the paranormal. The historic Ohio State Reformatory has two haunted events this fall. Come to a Ghost Walk (Nov 29) for a 2-hour guided tour of the prison's hot spots. If you're looking for more hands-on paranormal exploration, book your spot for the Public Ghost Hunt (Nov 30 & Dec 5). This event will be tailored to the investigative experience level of participants.
19. Get a taste of Oktoberfest with a fall beer festival. Pour One Nine Beerfest (Oct 19) at Kingwood Center Gardens will feature fall brews, jack-o-lanterns, live bands, food, and a cigar garden. Dress up and enjoy live music, craft beer, and a costume contest at the Phoenix Brewing Company Monsterfest (Oct 26).
20. Drink an autumn ale. Orange Eyes Pumpkin Ale, named for the fabled Mill Lake Monster's glowing orange eyes, is back at The Phoenix. Roasted pumpkin, molasses, and spices give this beer a special orange glow.
21. Participate in some Murder Mystery Dinner Theatre. Murder in the Mansion (Oct 26) at Kingwood Center Gardens is an interactive dining experience. Put on your 80's gear for the "Kingwood High Class of '89 Reunion" and enjoy a 3-course meal while you solve a mystery. Go back to the '50s for A Sock Hop Gone Sour at Wishmaker House (Oct 29).
22. Cook an entire Thanksgiving meal the old-fashioned way. Learn open-hearth and cast iron cooking skills in a Hearthside Cooking Workshop (Nov 2) at Malabar Farm State Park.
23. Watch a spooky film. The Silent Film & Theatre Organ: Phantom of the Opera (Nov 1) at The Renaissance Theatre lets you experience what it was like to watch a movie before the invention of "the talkies." Watch this 1925 silent film while it's scored by the Renaissance's Mighty Wurlitzer organ.
24. Refresh your fall decor. Wade Gardens has an excellent selection of fall decor for inside and outside the home.
25. Go out for a wine tasting. Check out the wineries on the Wine & Ale Trail, taste seasonal wines like the cranberry wine at 1285 Winery, and choose your Thanksgiving wine pairings. Read a first-hand account of all the stops on the trail and start planning your tour of the area wineries, wine bars, and breweries.