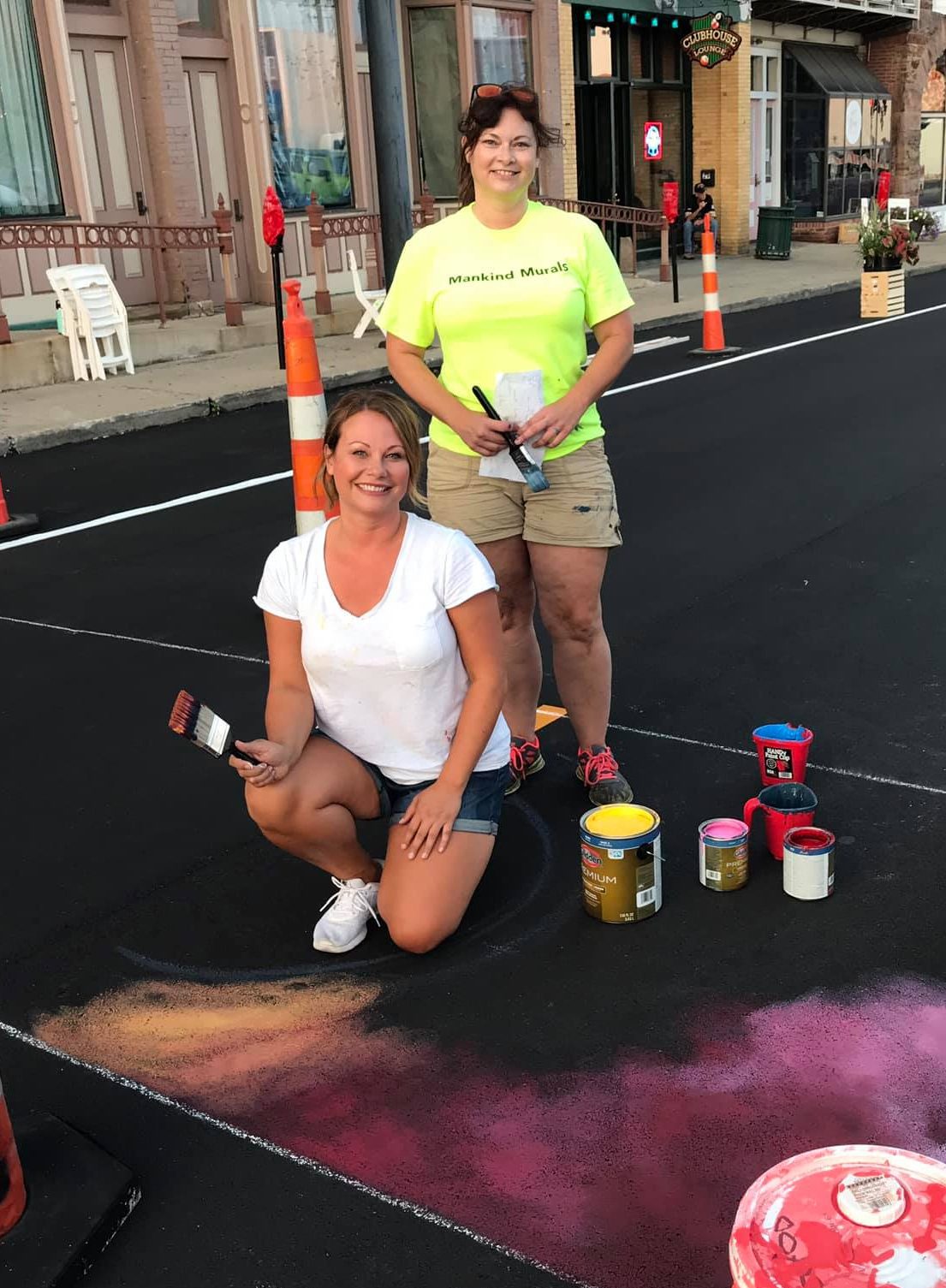 From the painters of local murals to children's book authors and even artists on the go, Mansfield is a place of creativity and a home to all types of local artists. Downtown Mansfield showcases all forms of artistry because of its importance to the community. As new galleries continue to open, local artists are using this beautiful city to help inspire or showcase their artwork. One Mansfield local, Allison Pence, explained how "being downtown has helped with the art side of the business." As you take a look around Mansfield, you are sure to see murals, showcases, or galleries featuring locals' favorite artists. Robin Shoup Wilson and Allison Pence are two of the artists who help fill the city with beauty.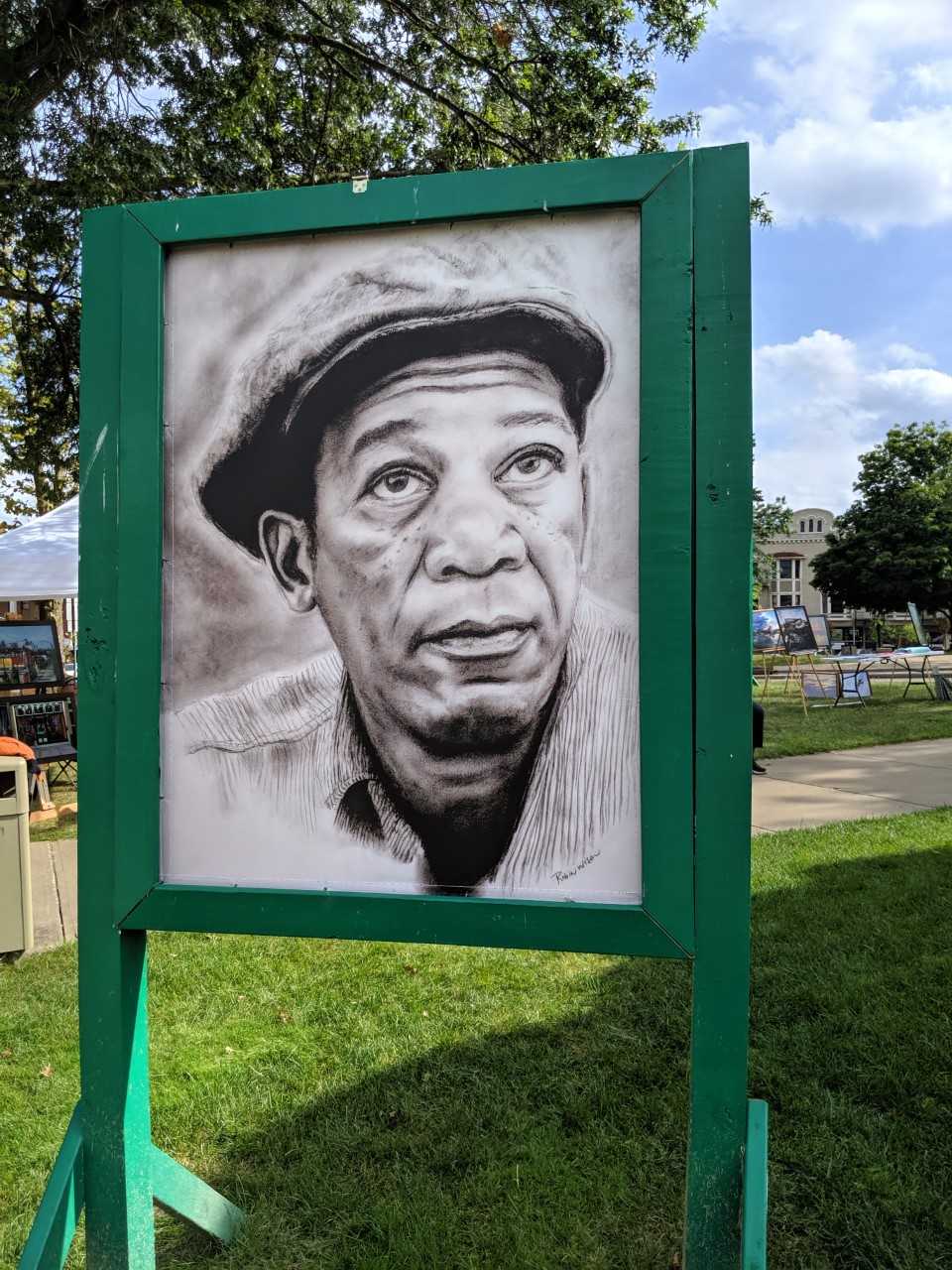 Robin Shoup Wilson
Many artists have a moment they can attribute to when they realized their potential. At the age of two, local artist Robin Shoup Wilson picked up her pencil to start what would become one of her great passions in life. Remembering how she drew throughout her childhood, she also recounts, "taking any art class I could get, but it wasn't until high school that I became serious about art."
Robin is a Clearfork graduate who took art classes all four years. One of her mentors, her high school art teacher Judy Hardesty, "had a way of bringing out your talent to help you discover what you are capable of doing." Cities such as Bellville and Mansfield feature some of Robin's artwork as she has worked on various mural projects over the course of the past three years.
Robin is commissioned for paintings and drawings of people, pets, landscapes and more. The story behind the work she does is often her inspiration. A woman from Indiana contacted Robin to create a piece that featured her husband's work boots since he was about to retire. Robin explained, "I was very humbled and honored to get the chance to know the story behind the boots and to do that for someone." People's life stories are not the only thing Robin loves. She has just begun creating children's books she hopes to publish.
To see Robin's artwork or contact her about doing a piece for you, visit her Facebook page ArtworX, which features all her work over the past 35 years.
Allison Pence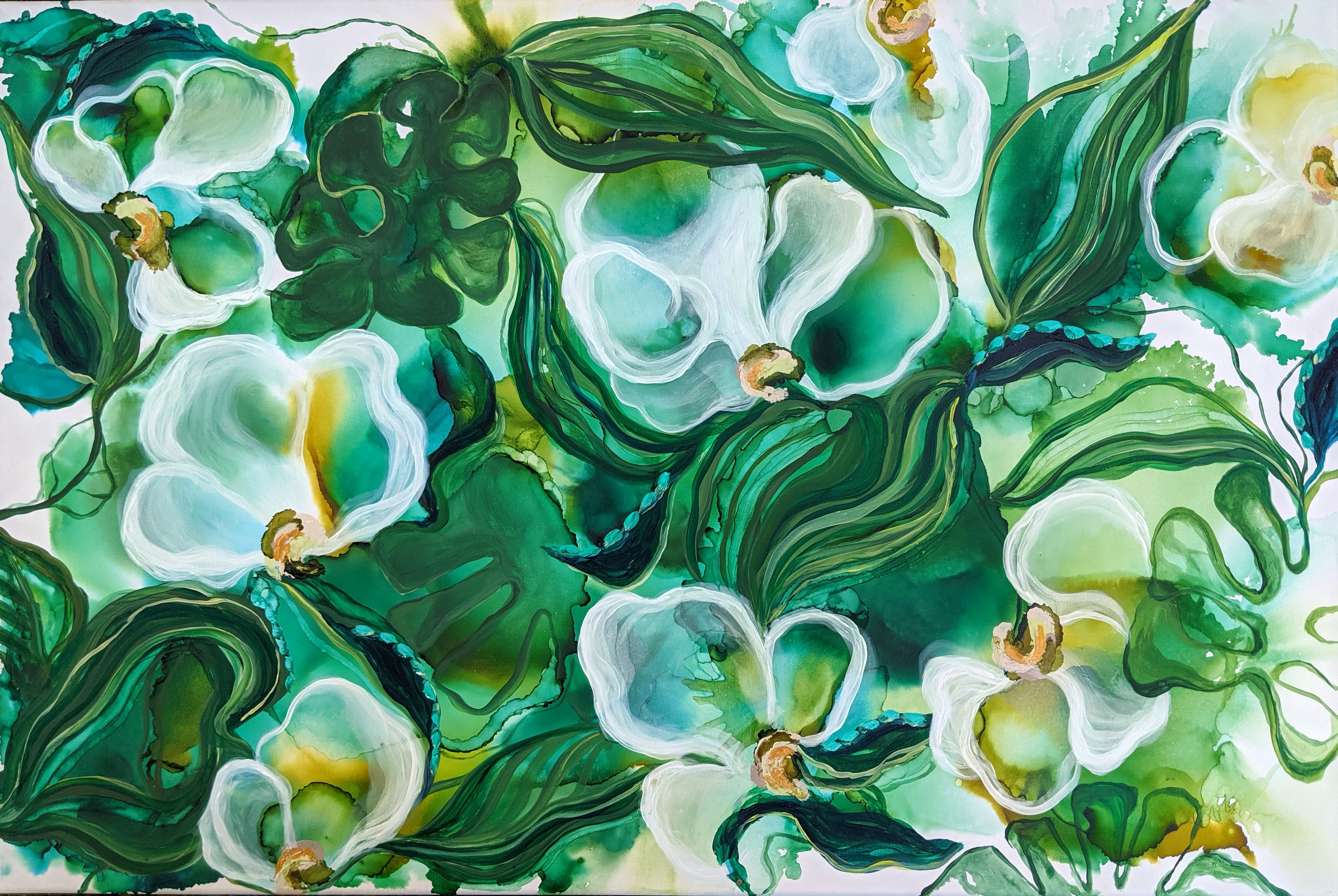 Artwork is a form of expression for artists as they see and then convey beauty onto blank canvases. Mansfield's local artist Allison Pence is no exception to this. She mainly creates abstract paintings but she isn't afraid to step out and try new things. Allison was an art teacher when she decided to change up her career to focus more on her work. "I had to do what made my soul happy. It started with leaving a full-time career and things just fell into place from there" said Pence.
This change was what Allison described as "the catalyst" to get things rolling in the paint. This past year, Allison created her own mobile art gallery, "Art Van Go," that locals can see on the streets of Mansfield. Or they can take home one of her pieces as she produces a range of artwork from abstract paintings to pet portraits. You can even commission her to paint you a mural.
If you haven't seen her van, be sure to stop by some of her murals, like the "Cosmic Crosswalk" at the mid-block of 4th Street in Downtown Mansfield. Although she is no longer teaching in a school setting, Allison continues to help aspiring artists by hosting Sip & Paint parties and teaching kid's classes. She was also just featured in Mansfield's new The Gallery on Mulberry.
To find out where to next spot the "Art Van Go," see some of Allison's work, or find contact information, visit her Facebook page Allison Pence Art or her Instagram @allisonpence215.
The next time you travel through Mansfield, try to see if you can notice how art has started to brighten our downtown and inspire the community. If you see an artist's work in the area that you love, or you know of a local artist, be sure to let us know so we can include them in the next feature. Just email info@destinationmansfield.com.
By Destination Mansfield – Richland County Intern Amber Parr