Affordable American comfort food and breakfast all day. Familiar faces and eating at the counter. Bottomless coffee and a slice of Americana. Diners are a staple of every community's dining scene and every local has their personal favorite. Many regular customers feel at home in our diners and get to know the owners and servers by name. We might be biased, but our diners hold a special place in our heart. Here's why we love our local diners…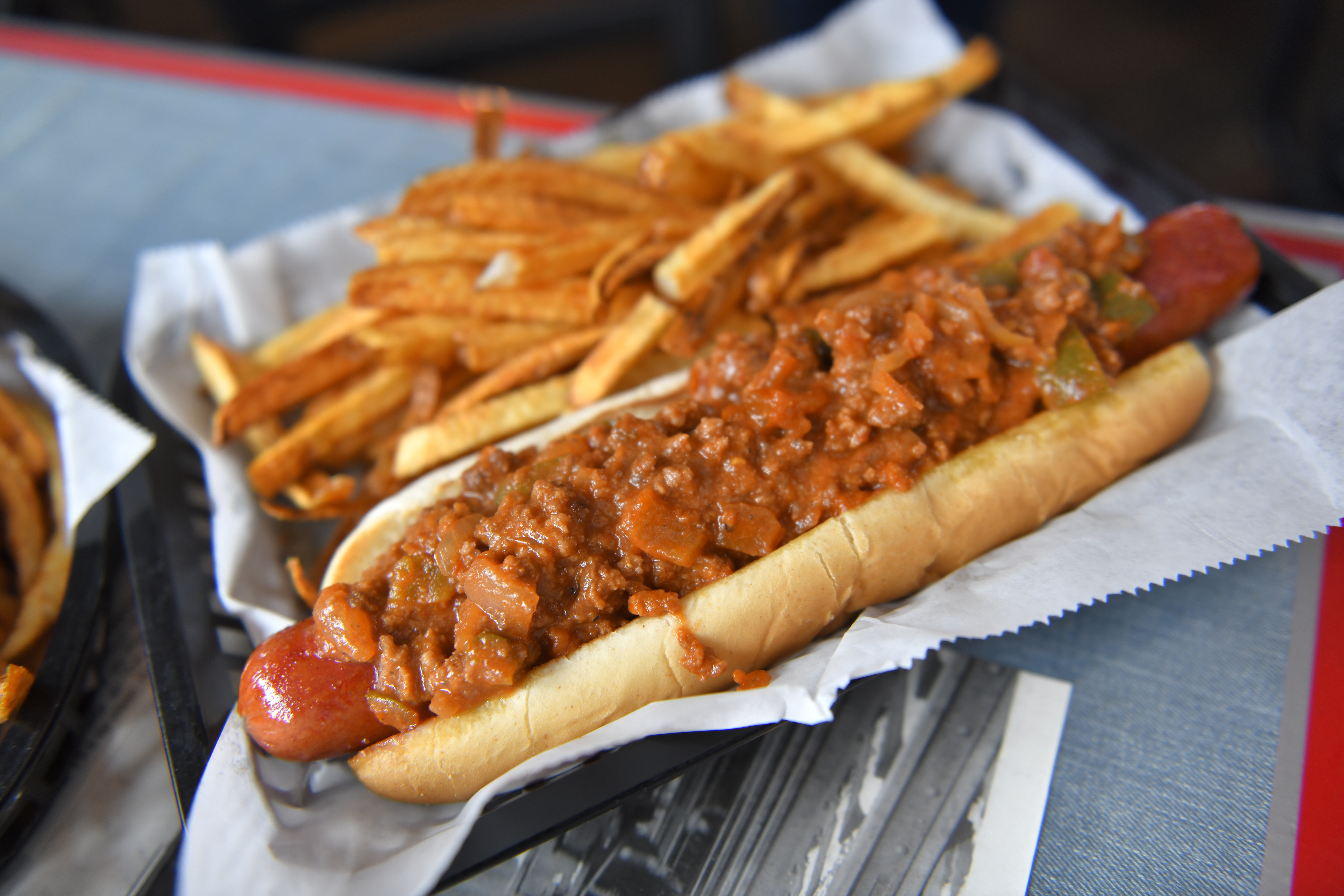 Diners are an American tradition. Many of the earliest diners in America were built in refurbished rail cars. In keeping with this tradition, Buckeye Express Diner in Bellville, OH is located inside a refurbished train complete with an old steam engine, dining car, and caboose. This locomotive eatery sits high on a hill to beckon hungry travelers on Interstate-71 with the promise of diner food and Ohio State Buckeyes themed decor. Buckeye Express breaks with diner tradition in that it doesn't serve breakfast, but you will find American classics galore on its wide menu. Locals and travelers alike keep coming back to this diner for the hefty burgers and their homemade fries.
Breakfast. All. Day. An essential characteristic of the American Diner, many purists consider all-day breakfast a mandatory requirement for a restaurant to be considered a diner. Coney Island Inn has been serving up coneys, diner fare, and breakfast all day on the square in downtown Mansfield, OH since 1972. Here you'll find many of the hallmarks of the American diner experience: eating on a stool at the counter, a friendly atmosphere, and an endless cup of coffee.
We love supporting local owners. Mansfield Family Restaurants with locations at S. Main Street and Park Avenue are two locally-owned restaurants and staples of our community. One of the many draws of diners is knowing you'll find a menu full of familiar fare at an affordable price without having to settle for a drive-thru. Mansfield Family Restaurants have been preparing great food at great prices with quick and friendly service for over 50 years. Locals love their broasted chicken and rotation of specials for every day of the week.
We love a good throwback! What started as a simple ice cream stand over 60 years ago, Paul's Drive-In in Shelby, OH now has a table service restaurant with the look and feel of a 1950's diner with classic décor and cherry-red accents wherever you look. Dine-in or drive-in for diner staples or some of the best ice cream around including soft-serve, hard dip, floats, milkshakes, and plenty of specialty sundaes.
We love our diners and we think you will too! Whether you're looking for crave-able comfort food, breakfast all day, low prices, or to connect with America's past through food, décor, or friendly service, you'll find that in our diners. Did we miss a great local diner? Share them