Search for bigfoot, take a peek inside Mansfield's architectural gems not normally open to the public, and sip Ohio wines while strolling the grounds of Kingwood Center Gardens. Summer may be officially over, but the fun events keep going with Mansfield's September happenings and events!
Attend the Kingwood Wine Walk on September 10th and sample wines from around Ohio, listen to live music, and munch on tasty morsels from the on-site food trucks.

The Prairie Peddler Festival returns on September 24 & 25. This large artisan show is held in the rolling hills of Butler, featuring delicious food, live music and over 200 exhibitors peddling their hand-made wares in this outdoor marketplace.
Fab Four & More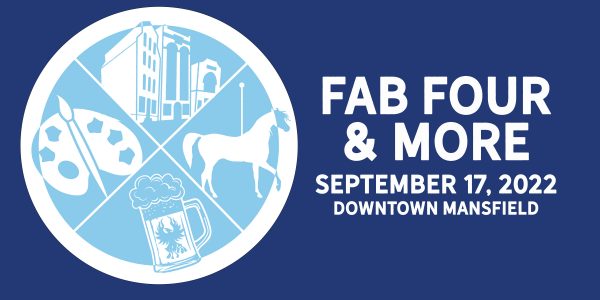 Enjoy four of Mansfield's most popular events in one day during The Fab Four & More Fest on September 17th. If you're visiting in town this weekend, you picked a good time! This weekend offers something for everyone in the family. Just check out these fun events:

Touch a Truck at the Richland Carrousel Park is the stuff little ones dream of as they slide inside fire trucks, police cars, military vehicles and construction trucks while honking the horns and hearing the sirens.

Secret City is a photographer's dream as you journey behind closed doors to take a peek at some of Mansfield's most charming buildings not normally open to the public in this self-guided tour.
Celebrate Oktoberfest: Kilts vs. Lederhosen at The Phoenix Brewing Company. Enjoy German and Irish food while sipping your favorite craft beers. Bonus points if you dress up in kilts or your Lederhosen for the event.

The Mansfield Arts and Culture Festival celebrates the artist in all of us at this annual event that features local artists, art displays, food trucks, live music and more and is held in Mansfield's beautiful Central Park.
Culture, History & Bigfoot, Oh My!
Visit the Mansfield Art Center and check out three new exhibits; The Eyes Mind, Marcus Blackwell and Joseph Maiback. Three very different exhibits that encourage us to take a closer look at the world around us and perhaps deepen our appreciation for other people, nature, and the struggles others are facing.
Seussical Jr. will take the stage at the Renaissance Theatre September 9-11th. Sit back as your favorite Seuss characters appear on stage in this energizing musical. Horton the Elephant must protect the Whos despite ridicule and danger while learning the importance of family, community, friendship and loyalty.
Enjoy a night with the Mansfield Symphony on September 17th for An American Journey, a concert dedicated to American composers and the beauty of America.
Watch The Phantom of the Opera at the Renaissance Theatre on September 25th at 2:30. This silent film will be enhanced with a thrilling live organ arrangement by Jay Spencer.

Roald Dahl's much-loved book, "Charlie and the Chocolate Factory" is adapted for this fun screenplay the entire family will enjoy. Purchase your ticket for Willy Wonka Jr. at the Mansfield Playhouse (Sept. 9, 10, 16, 17, 18) and be transported to the Wonka Factory where the characters learn bad behavior suffers consequences and following the rules pays off in a big way.
Step back in time at Malabar Farm during the annual Heritage Days Festival (Sept. 24,25). This free event features educational displays, crafts, an 18th Century Living History Camp, Civil War demonstrations, wagon rides and more.

Learn more than you ever imagined about finding the elusive squatch during Bigfoot Basecamp Weekend September 9, 10, 11. This family friendly event provides an opportunity to attend a VIP dinner with Matt Moneymaker, founder/president of the Bigfoot Field Researchers Organization (BFRO) and host of "Finding Bigfoot" on Animal Planet, learn the basics for finding bigfoot, go on a night hike in search of bigfoot, learn about sightings in the area, participate in fun craft projects and much more. There's still plenty of fun available even if you missed out on the ticketed events.
Fall Family Fun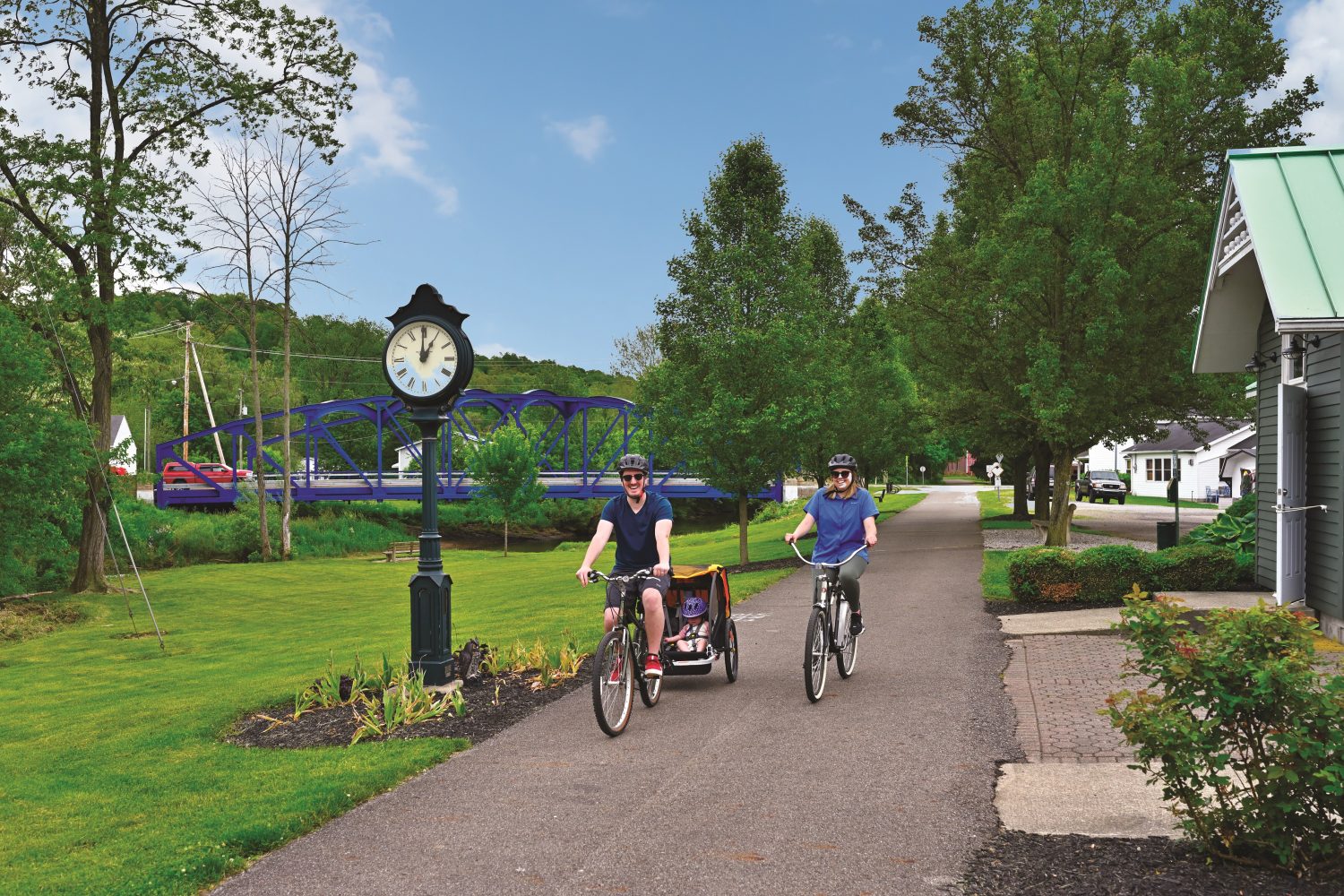 As busy weeks and weekends take over the family calendar, try a ride along the Richland B&O Trail to find a little family time. Go at your own pace, take a short ride, and hop on or off the trail to fit your family interests and biking skills. Did someone say, "ice cream"? You can even rent bikes at YNOT Cycling along the trail in Lexington or with a library card at some branches of the Mansfield-Richland County Library.
Check out the new Buckeye Imagination Museum and save money when you score half price admission during September First Friday at the Buckeye Imagination Museum (Sept. 2 from 5-8pm). Explore their new space and participate in making a fun string painting craft project (from 5-7pm).
Treat the whole family at Kingwood Family Day on Sept. 5th. This free event will feature horticultural activities, art stations, yard games, learning centers, and food trucks. Head to the Storybook Trail to see its new look.
Join a naturalist at Malabar Farm State Park for Farm Fridays (Sept. 2, 9, 16, 23, 30) and learn about the animals in the Main Barn. Don't miss the Barn Dance Sept. 24th. Learn to square dance and line dance to live music with a caller at this free event.
Celebrate The Ohio Bird Sanctuary's resident vultures on September 10th with educational activities and games for International Vulture Awareness Day. Ongoing events include learning about their resident birds during Treehouse Feathered Encounter on September 3rd at 11 am followed by a Keeper Talk from 12-12:15 pm. NEW for September, the Keeper Talk is also offered on Sundays at 1 pm.
Stake out your spot on the lawn to watch the Labor Day Parade on Monday, September 5th, at the Richland Carrousel Park and get free rides and food from 10-1pm.
Shop Local
Grab your significant other or a few friends and head to the Carrousel District for the First Friday Shop Hop (Sept. 2). The North End Farmers Market will be open every Thursday (Sept. 1, 8, 15, 22, 29) from 4-7:00 p.m. at the NECIC Urban Farm. Shop for your fresh produce at the Summer Market in the Historic Carrousel District at 3rd Cup Tea each Saturday in September from 10 a.m.-2 p.m.
Live Music

Don't miss the last Final Fridays Concert of the year with Live Music at the Brickyard on September 30th. The wildly popular Final Friday Concert Series wraps up its 2022 season, in Mansfield's historic downtown Carrousel District. The line-up that includes: Sarah Goff, Escape the Circus and Zack Attack. Guests are encouraged to bring their own chairs. Concert begins at 5:30pm.
Calendar of Events
For the most up-to-date event listings, visit our ever-changing Calendar of Events at DestinationMansfield.com, which includes more Live Music events at many of our community parks and Wine & Ale Trail locations.