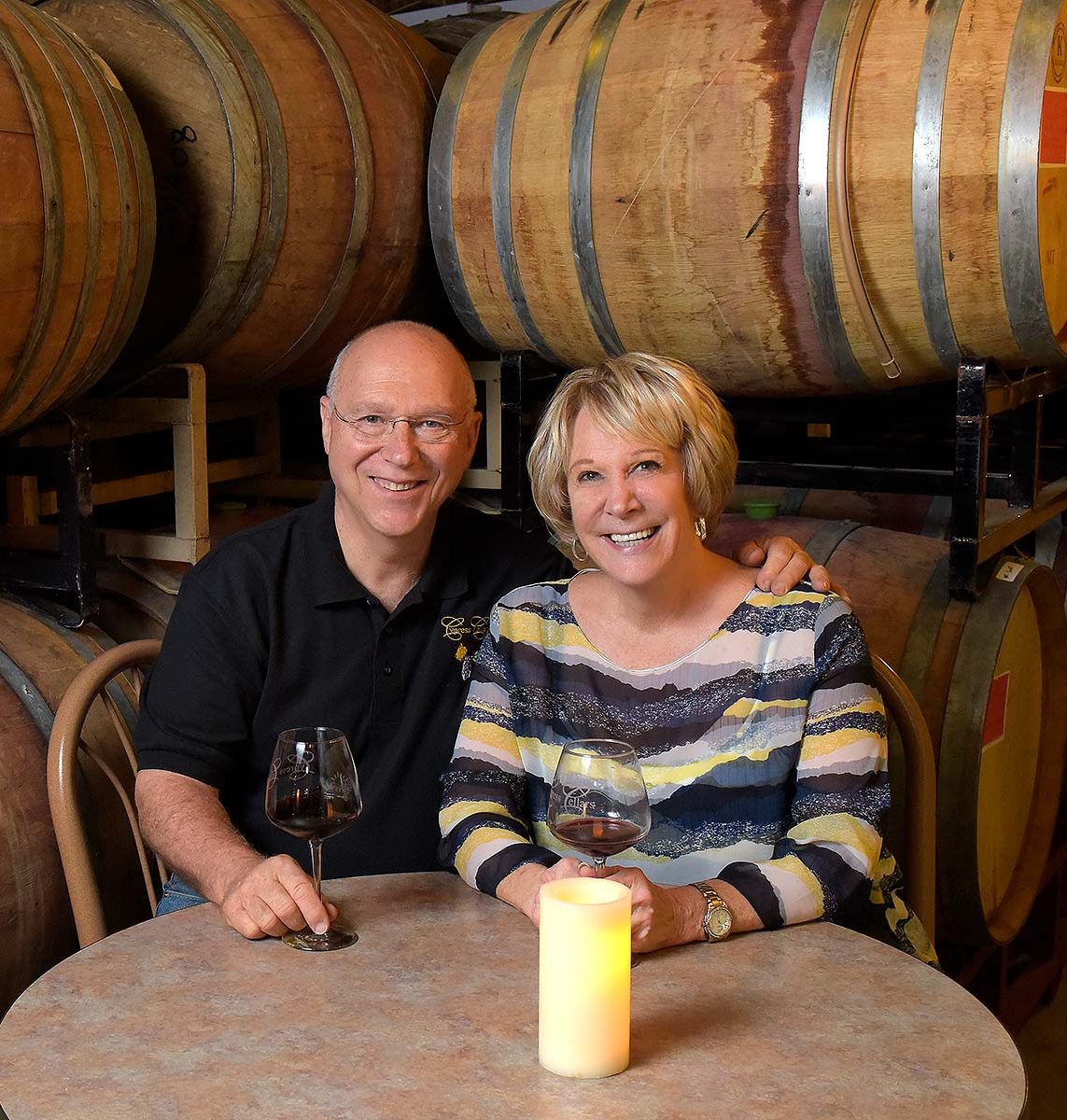 Downtown Mansfield just gained a premier food and wine destination in the historic Carrousel District.  Part fine dining establishment, part winery and wine bar, and part gourmet deli, the multi-level complex of Hudson & Essex has finally opened its doors! Owners Rick and Carol Taylor have come a long way since we profiled them as owners of the cozy Cypress Hill Winery. They loved their intimate, urban winery, but in order to grow, they knew they needed to offer food.  Armed with vision and passion, Rick and Carol set about finding the perfect space in downtown Mansfield to purchase for the new home of Cypress Hill Winery. They knew they wanted to be in full control of the food and in full control of the space even if that meant they would have to wait. And wait they did.
When the National Electric Supply building just down the street from Cypress Hill Winery's original location became available, Rick knew he had to take a look. The space was much larger than they needed and far too big for just a winery, but the size of the space and its prime location in Downtown Mansfield inspired them to take the leap. From there, the vision grew beyond a winery and upscale restaurant. With the help of the architects at The Seckel Group, and Executive Chef Ben Hoggard's desire to add a deli, the destination experience of Hudson & Essex took shape.
Turning what was once a showroom for Hudson & Essex automobiles into a fine dining establishment was no small feat. Carol Taylor described the experience as "building three houses at once" if you can even imagine. On the upper level, you will now find a casual old-world deli, a sleek and elegant restaurant, and an outdoor patio which will feature live entertainment during the warmer months. On the lower level is Cypress Hill Winer, a boutique winery which offers a different experience from the upscale restaurant. The winery stays loyal to the passion and art of California wine with 28 varietals and new Captain's Level wine options; these people never stop evolving!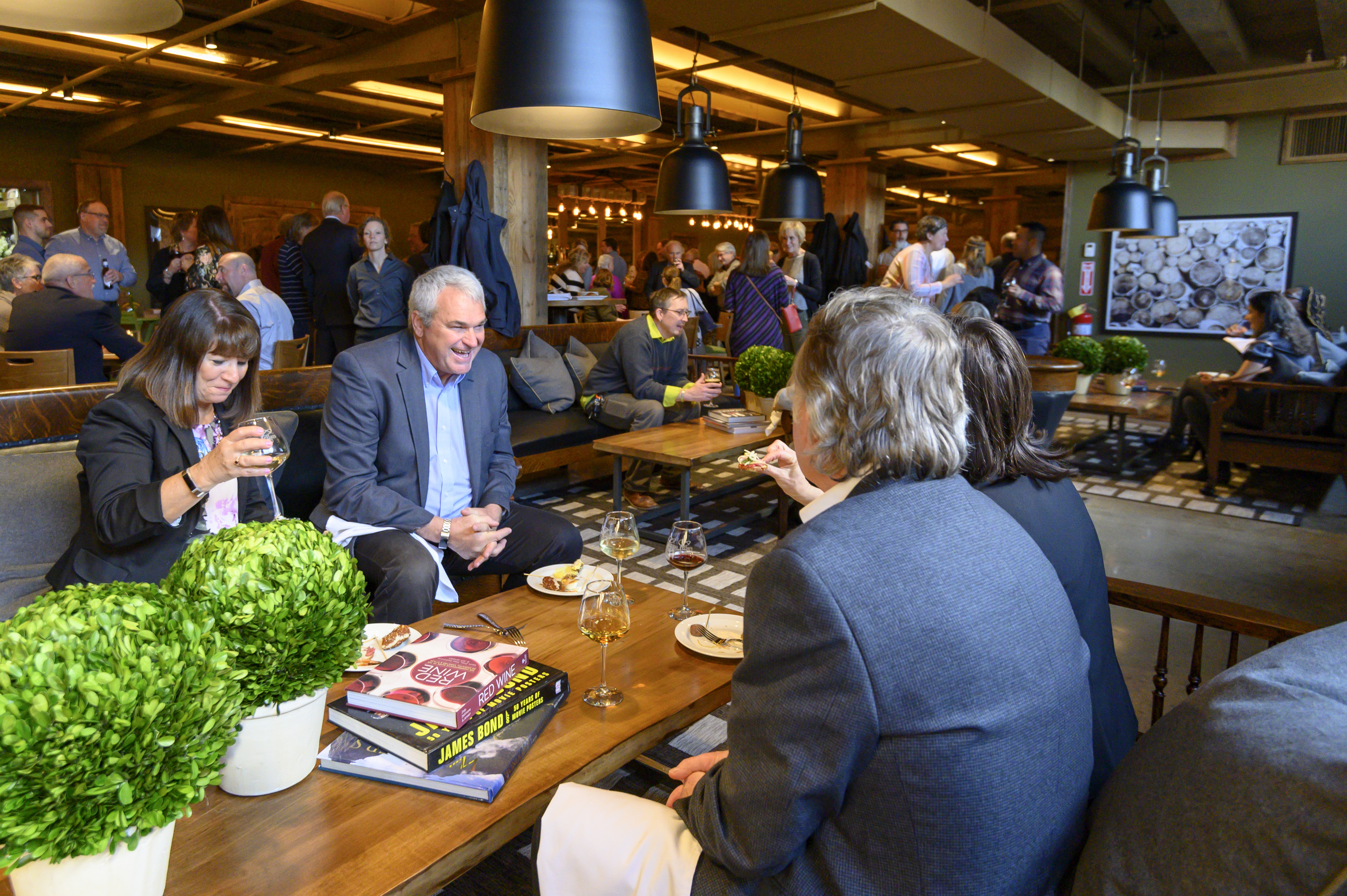 Rick and Carol were intentional about creating separate experiences in each of the three sections of the complex. The quaint tasting room itself is even full of different areas to appeal to the different sensibilities of different customers. Enjoy being in the center of it all? Bar seating and tables are available throughout the open winery. Cozier areas like the couches around the stone fireplace invite guests to sit and stay awhile. Carol took the lead on the interior design and brought in the help of Ashland Interior Designer Linda Murray to make sure each space had the right finishing touches to give it the desired atmosphere. When the caverns are ready at the end of 2019 (yes, historic caverns were discovered during construction), there will be even more experiences available. Hudson & Essex will offer winery tours as well as tours of the underground caverns when there isn't a private event scheduled in the space.
The other element they knew they needed to get right was the food. That's where executive chef Ben Hoggard came in. Chef Ben has lots of restaurant experience and he has put together a distinctive menu and great team for the kitchens at Hudson & Essex. Thanks to the size of the space, Rick and Carol were able to set up Ben for great success with a large prep kitchen and their pastry chef, Sarah, with a wood-fired oven from Spain for making all their breads in-house. From dressings to corned beef, they try to make everything they can from scratch. If they can't make it in-house, then they try to supply it from a local purveyor.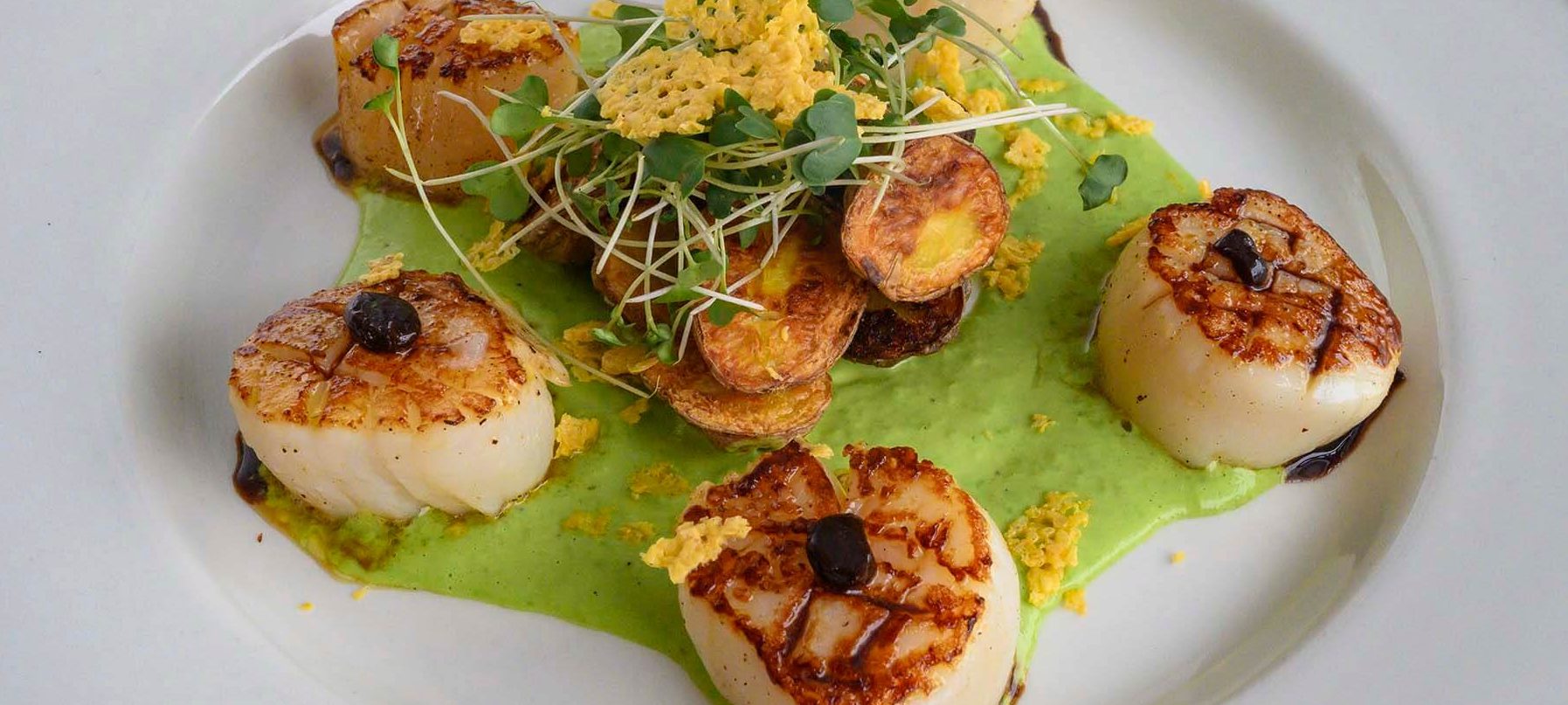 From a boutique basement winery to a premier destination restaurant, deli, and winery, it has been quite a journey with plenty of surprises along the way. As their vision for a destination winery and restaurant nears completion, Rick says he hopes what they've done will inspire even more development downtown. While many of us are eager to reserve our table and try everything on the menu, Rick is ready for things to settle into a routine so he can get back to what started it all. He's ready to spend some time bottling in his brand-new wine prep room where he won't have to move chairs and tables to get out his equipment anymore.
Love traveling to try new restaurants? Start planning your experience at Hudson & Essex. Visit hudsonandessex.com to view the menus, buy gift cards, and read more about this fine dining and wine destination.