Maybe it's just the chill in the air, but this change in the seasons has us ready for some hair-raising, heart-pounding thrills. This fall, Mansfield and Richland County lives up to its reputation as the Haunted Capital of Ohio with events and activities that range from spooky to downright terrifying.
For an unparalleled adrenaline rush, face your worst nightmares at Blood Prison, Thursday through Sunday from September 28 to November 4. The historic Ohio State Reformatory has been transformed into a terrifying haunted house filled with the most deranged inmates from across the nation. The inmates have taken over and this Halloween they've opened the gates to invite the bravest members of the public to Escape From Blood Prison – if they dare. Fear fanatics won't want to miss the only haunted house located in a real prison. Violent men were kept within these walls, and some never left – even after death. Purchase tickets now and be prepared to scream your way through this haunted prison!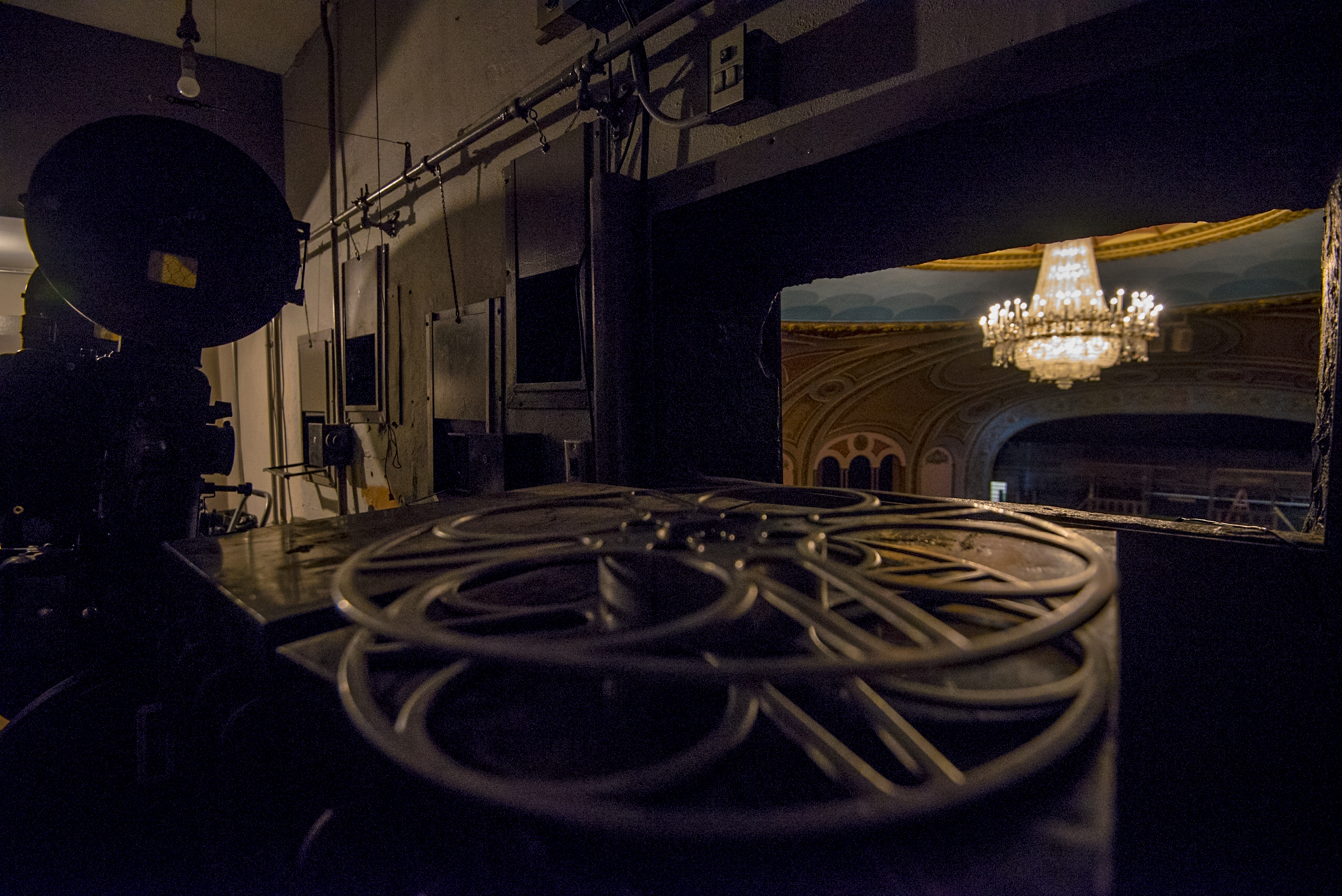 If you're in the mood for a creepy classic, the Stephen King Film Festival continues with a screening and pre-movie discussion of Carrie at the Renaissance Performing Arts Association. On October 20 at 6:30 p.m., Dr. Michael A. Perry of Rockford University will give a lecture from the stage about the film. A showing of Carrie will follow at 7. Don't miss the first film adaptation of Stephen King's work.
New to our collection of creepy events, Malabar Farm State Park hosts the Haunting at the Harvest. Guests will experience a haunted hayride and hike through the harvest fields of Malabar Farm. Families will also find fun fall activities and concessions. For only $3 per person, you won't want to miss this fall thrill, October 19 and 20 from 7:00 p.m. to 10 p.m. and October 21 from 12:00 p.m. to 3 p.m.
Looking for a truly haunted experience? Hunt for evidence of the otherworldly at the Haunted Bissman Building. During the fall, they will offer several events to the public. On October 6 at 8:30 p.m. they will host another world-class Ghost Walk. A guide will take you through the entirety of the 131-year-old building in the dark. With only a flashlight to illuminate the way, you'll explore all areas of the building featured on SyFy's Ghost Hunters and A&E's My Ghost Story. There will be plenty of ghost stories and you'll be given the chance to explore the most active areas where shadowy figures have been seen. Your host will even take time to communicate with the other side where employee F.W. Simon lost his life in 1911. Tickets are only $10 and the doors will open at 8:30 p.m. The walk will begin at 9 p.m.
On October 27, check out the Public Paranormal Investigation at the Haunted Bissman Building. This event is for paranormal investigators of all experience levels. For those just starting out, experienced staff will teach you how to hunt like the pros. For more advanced investigators, you won't have to worry about large groups or wandering staff members – the Bissman Building caps its hunts at 30 people. The doors will open at 7:00 p.m. and you'll have access to about 95% of the building until 1:00 a.m., but spots fill up fast. Make sure to contact the project manager Joe James and reserve your spot early!
For even more haunted, make sure to check out Destination Mansfield – Richland County's brand new Haunted Mansfield brochure. Learn more about the six haunted sites that draw in visitors from around the globe.