Don't miss any of our fabulous annual festivals in Richland County! Check out these interesting events all year round as dates are updated. From the cultural sights and sounds of a Native American Pow-Wow, to a music and tattoo festival help at a former prison, there is something here for every adventurer.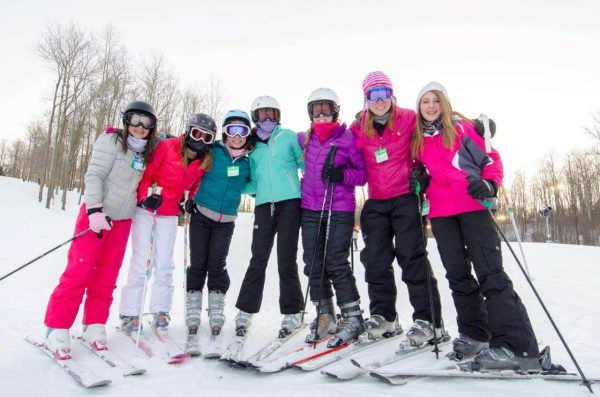 Snow Trails Ski Carnival (TBD Feb 2019)
The Carnival offers everything from spectating to racing, brats and beer. (Normal Hours & Rates for skiing and snowboarding, as well as Vertical Descent Tubing Park all weekend.) There is something for everyone, from the famous Bikini and Chippendale Slalom races, to the Kid's Challenge and two events to take place in the Tubing Park: the Yard Sale Pick-Up and the Cardboard Creation Race. Enjoy food, drinks and live entertainment after dark in The Snowflake Lounge.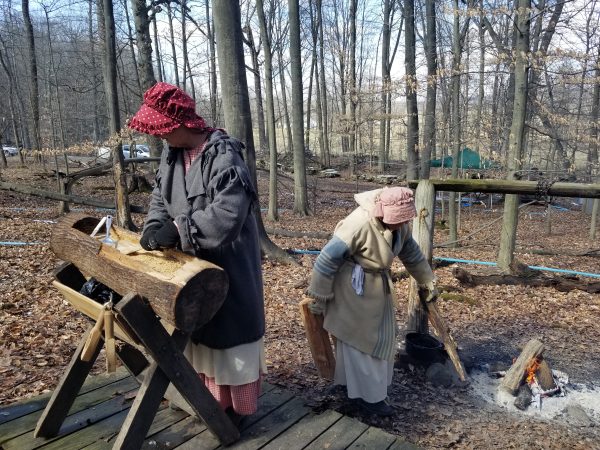 Maple Syrup Festival (TBD March 2019)
This family festival is a great opportunity to step back in time, learn, and enjoy the history of Ohio syrup making at Malabar Farm State Park. The festival includes demonstrations of sugaring techniques from the early days, when Ohio was home to Native Americans, through present day. Enjoy the horse-drawn wagon ride and self-guided tour of the sugar camp and sugarhouse will reveal the evolution of sugaring equipment and how maple sap is transformed into maple syrup. Free samples of maple syrup will be available along with homemade Maple Walnut Fudge, Maple Cotton Candy, Maple Popcorn, and other maple products during the event and in the Malabar Farm Gift Shop throughout the season.  Live musical entertainment will be provided along with light refreshments and snacks during the festival in the Pugh Log Cabin located near the event.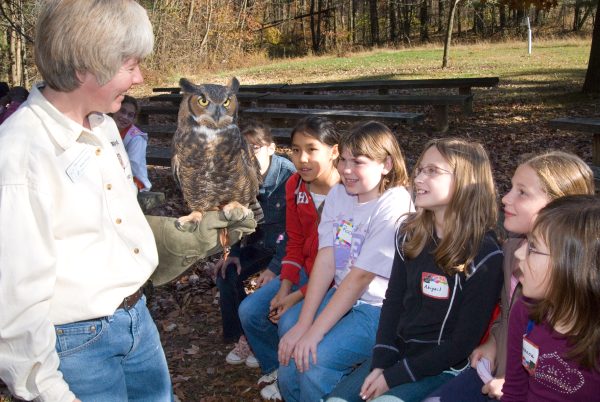 Mohican Wildlife Weekend (April 27-29, 2018)
The annual Mohican Wildlife Weekend takes place over three days, at various locations throughout Richland and Ashland County. Handle live animals and learn about their habitats. Go for hikes and explore the flora and fauna of Richland County. Events and locations change every year for an array of educational and entertaining programs that encourage time in nature each spring.
Ohio Civil War Show (May 5-6, 2018)
The Ohio Civil War & Artillery Show boasts a large assortment of era-specific presentations, arts, crafts, memorabilia and costumes. Exhibits feature military artifacts from 1775 to 1945, covering the Civil War as well as World War I & II. Held at the Richland County Fairgrounds, this show is great for collectors, historians and anyone interested in history, featuring drum and cannon regiments, artillery show, battle reenactments, field hospital and more than 750 tables of military items. Buy, sell or trade!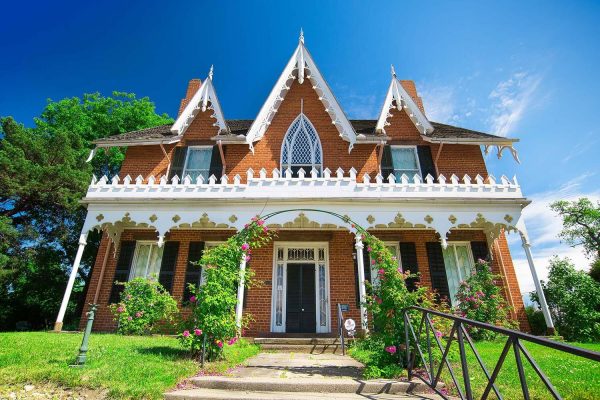 RichHistory Weekend (May 5-6, 2018)
Celebrate and learn about the history of Richland County through interactive exhibits, museum open houses, seminars and other fun activities. Travel to little known sites like The Morton one-room schoolhouse, tour historical houses such as Oak Hill Cottage and Kingwood Mansion or learn about pioneer life in the area with basket weaving and other presentations at Malabar Farm. Visit the Ohio Civil War Show taking place this same weekend.
Vintage Peddler (June 9-10, 2018)
Shop the upscale Vintage Peddler for all things vintage, antique and repurposed. Including handmade treasures, farmhouse home decor, jewelry, clothing and a whole lot more! This outdoor show located in a wooded setting will feature DIY seminars, great food and live music.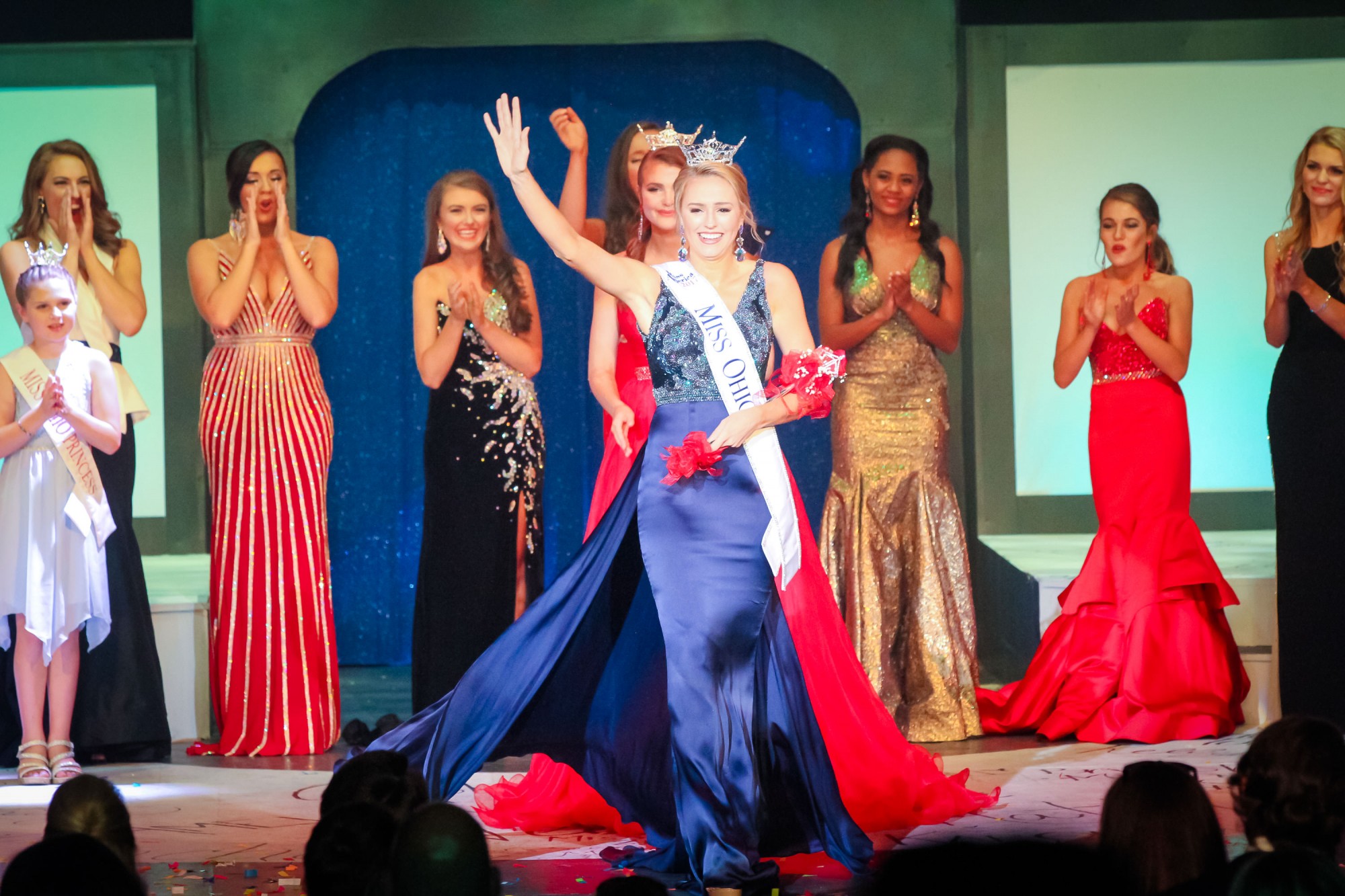 Miss Ohio Pageant (June 9-10 & 13-16, 2018)
The Miss Ohio Pageant has called Mansfield home for more than 40 years and is held at the historic Renaissance Theater. Don't miss the iconic parade through Main Street, with all the contestants in their finest with the current Miss Ohio. The week-long event will feature our contestants around the community, onstage competitions and the crowning of Miss Ohio and Miss Ohio's Outstanding Teen.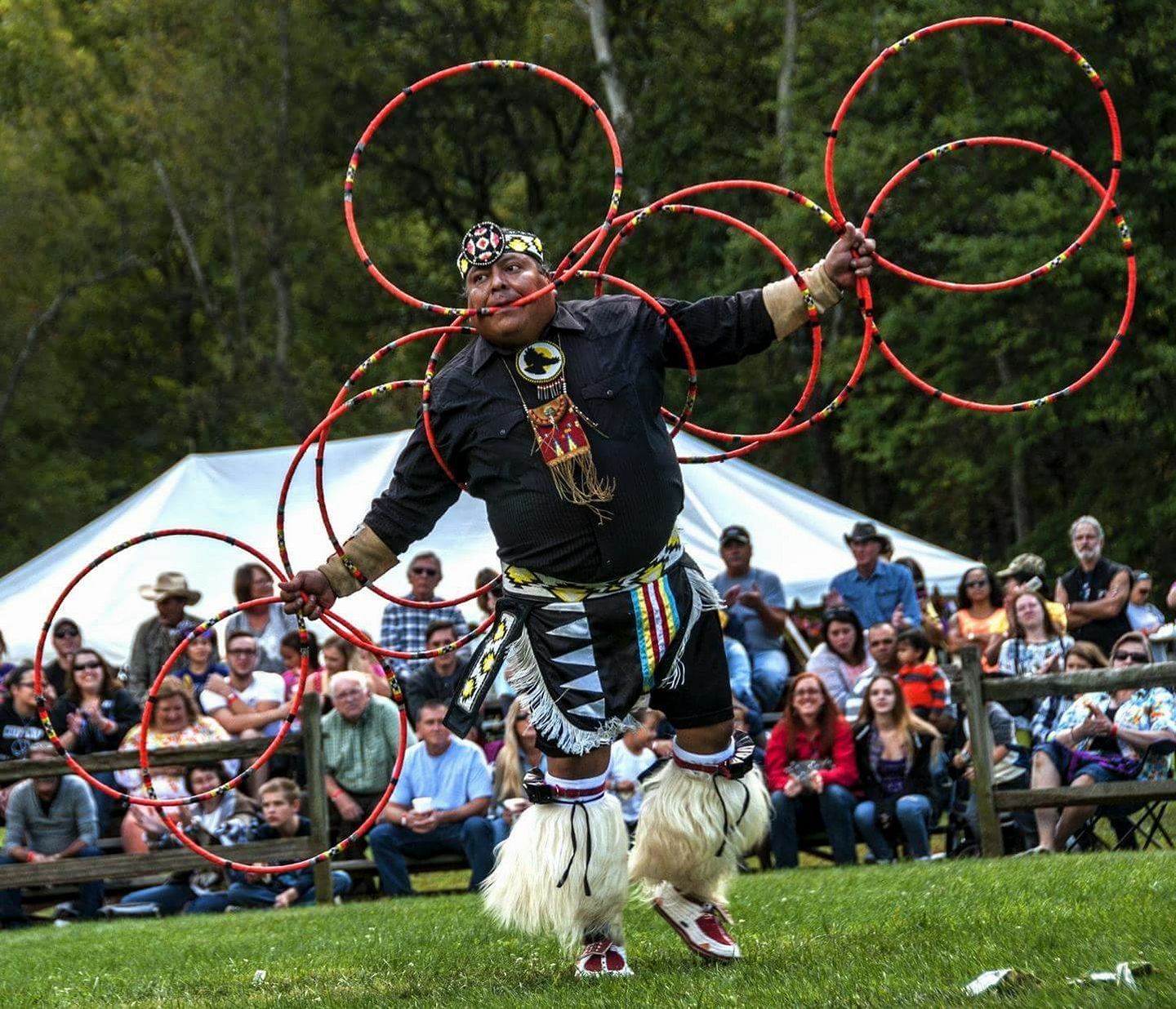 Great Mohican Indian Pow-Wow (July 13-15 & September 14-16, 2018)
The Great Mohican Pow-Wow occurs twice a year, to celebrate and keep alive Native American traditions and culture. For three days, Mohican Reservation will be busy with traditional Indian ceremony, dancing, competitions, and storytelling. Rated as a top 100 show in the US, the Great Mohican Pow-Wow is great for the entire family.
Shelby Bicycle Days (TBD July 2018)
Come to Shelby, Ohio for the Shelby Bicycle Days Celebration! This annual celebration runs in Downtown Shelby.  Each day will be full of fun activities great for the whole family! Rides, bike tours, food, fireworks, tournaments, pageants and a parade are just the beginning. Known for the seamless metal tube industry, Shelby was also home to Ideal Cycle and Shelby Cycle Companies in the early 1900s.  Styling makes the Shelby cycles popular with collectors today!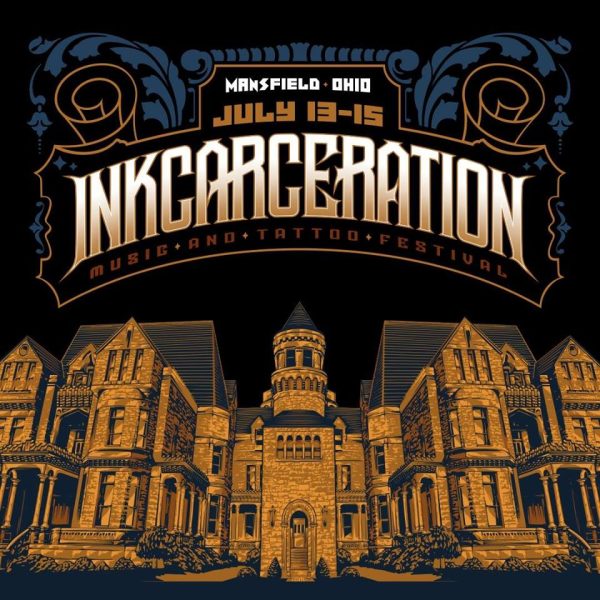 INKcarceration Tattoo & Music Festival (July 13-15, 2018)
Come join us for what will be one of the best events this year!  An indoor and outdoor event hosted at the infamous Ohio State Reformatory. Over 100 of the best tattoo artists, live music provided by over 15 great bands, an array of vendors offering everything from clothing, oddities, food vendors, beer gardens, motorcycles, psychic mediums, ghost hunts, tours of the prison and more!!!
Mansfield Children's Festival (July 28, 2018)
It is sure to be a fun time for the whole family! There will be games, activities, food, and more! The children's festival will be held at the intersection of 4th and Walnut Street and at Richland Carrousel Park in Mansfield's Carrousel District. FREE ADMISSION
Lexington Blueberry Festival (Aug 16-19, 2018)
Family fun abounds with popular events such as the Glow Run and Blue Lights & Bubbles Parade, Miss Blueberry Pageant, Car & Bike Show, 5K Run/Walk, kids rides, craft vendors, lots of live bands, and topped off with fireworks and a parade. Don't forget all your favorite blueberry themed dishes, from fresh blueberries to pies, donuts and more!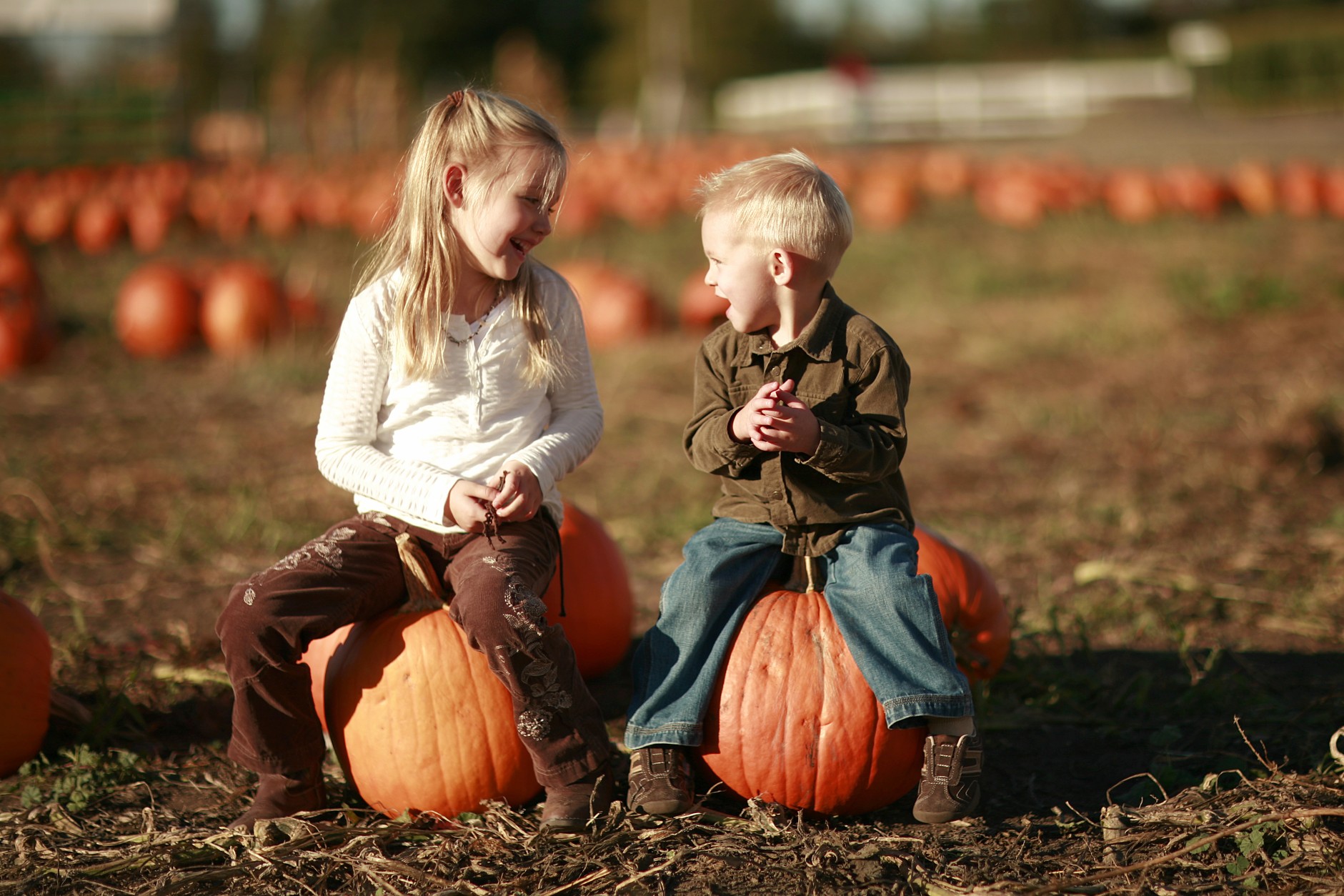 The Barnyard (TBD Weekends September-October 2018)
Come and experience The Barnyard Park and enjoy the day exploring our corn maze and over 20 family fun attractions in a beautiful farm setting. Come for themed weekends and trick-or-treat. Pick your own pumpkins or take a hayride! Kids can enjoy pumpkin slingshots, gem mining, touch-a-tractor, jumping pillow, and other family-friendly fun!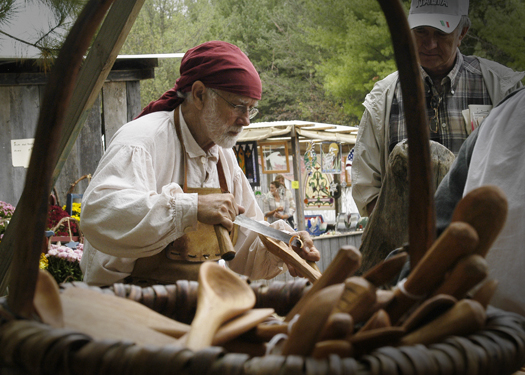 Prairie Peddler Festival (Sep 22-23 & 29-30, 2018)
A Handmade Marketplace in wooded setting featuring over 180 artisan booths, love music, festival food, horse-drawn wagon rides, artist demonstrations and hands-on crafting for kids.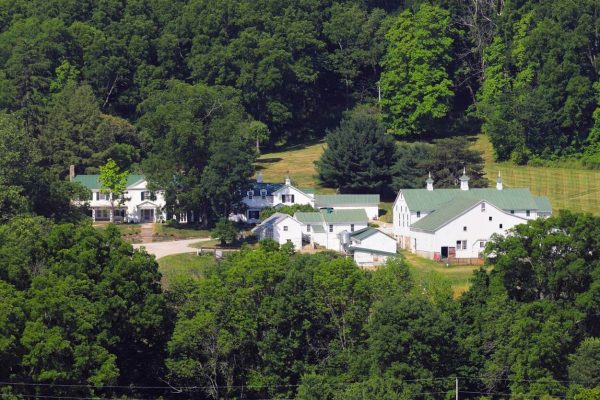 Malabar Farm Heritage Days (September 29-30, 2018)
A perfect Fall day can be spent at Malabar Farm enjoying their annual Ohio Heritage Days Festival. This festival features crafts, antiques, primitives, antique tractors, horses, food, live music, Civil War & Buck Skinners Camp, archaeological displays on Sunday. This is a free event and fun for the entire family.
Bellville World's Fair (TBD September 2018)
Welcome to the annual Bellville Street Fair, four fun-filled days of exhibits, shows, rides, free entertainment, and much more! Affectionately termed "The World's Fair" by locals, this event brings live entertainment and classic fair fun to the heart of the county, where modern fun and over 160 years of tradition meet.
Blood Prison at The Ohio State Reformatory (TBD October 2018)
The worst inmates all over the United States have escaped their respective institutions, these psychopaths have found a new place to call home in Mansfield Ohio….The Ohio State Reformatory! The authorities do not dare go after them as these extremely psychotic inmates have The Ohio State Reformatory locked down…..but every Halloween they open up the gates and dare anyone to try and make it through this once famous prison…. Do you have what it takes to ESCAPE BLOOD PRISON?!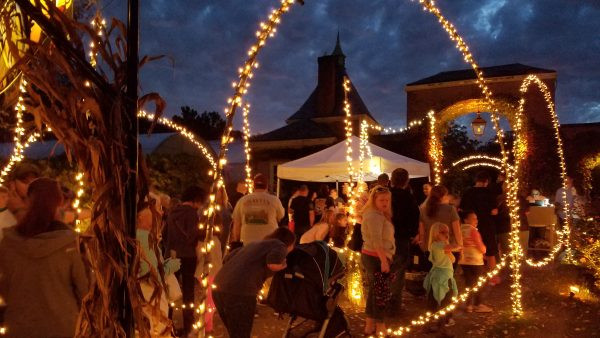 Great Pumpkin Glow (TBD October 2018)
The Award Winning Great Pumpkin Glow returns bigger and better than ever each fall at Kingwood Center Gardens!  Bring the whole family to see Kingwood's grounds glowing with a beautiful display at dusk with over a thousand carved and lit pumpkins, glowing balloons, friendly scarecrows, festive gourds, towering corn stalks, and beautiful chrysanthemums. Enjoy live entertainment, hayrides and activities for everyone!