Richland County contains historic buildings and sites ripe for discovery. From a pristine gothic architecture house to a mansion with acres of sprawling gardens, there is plenty to explore and learn. The county also hosts many local museums featuring interesting exhibits on subjects like one of the first bicycle companies, Elektro: the first robot, and a one-room schoolhouse. Whether you hunger for knowledge or enjoy the architecture of time gone by, come explore the "Rich History" of Richland County. Come May 5th and 6th for RichHistory Weekend and the Ohio Civil War Show, featuring exhibits, tours and programs at many of the historical sites.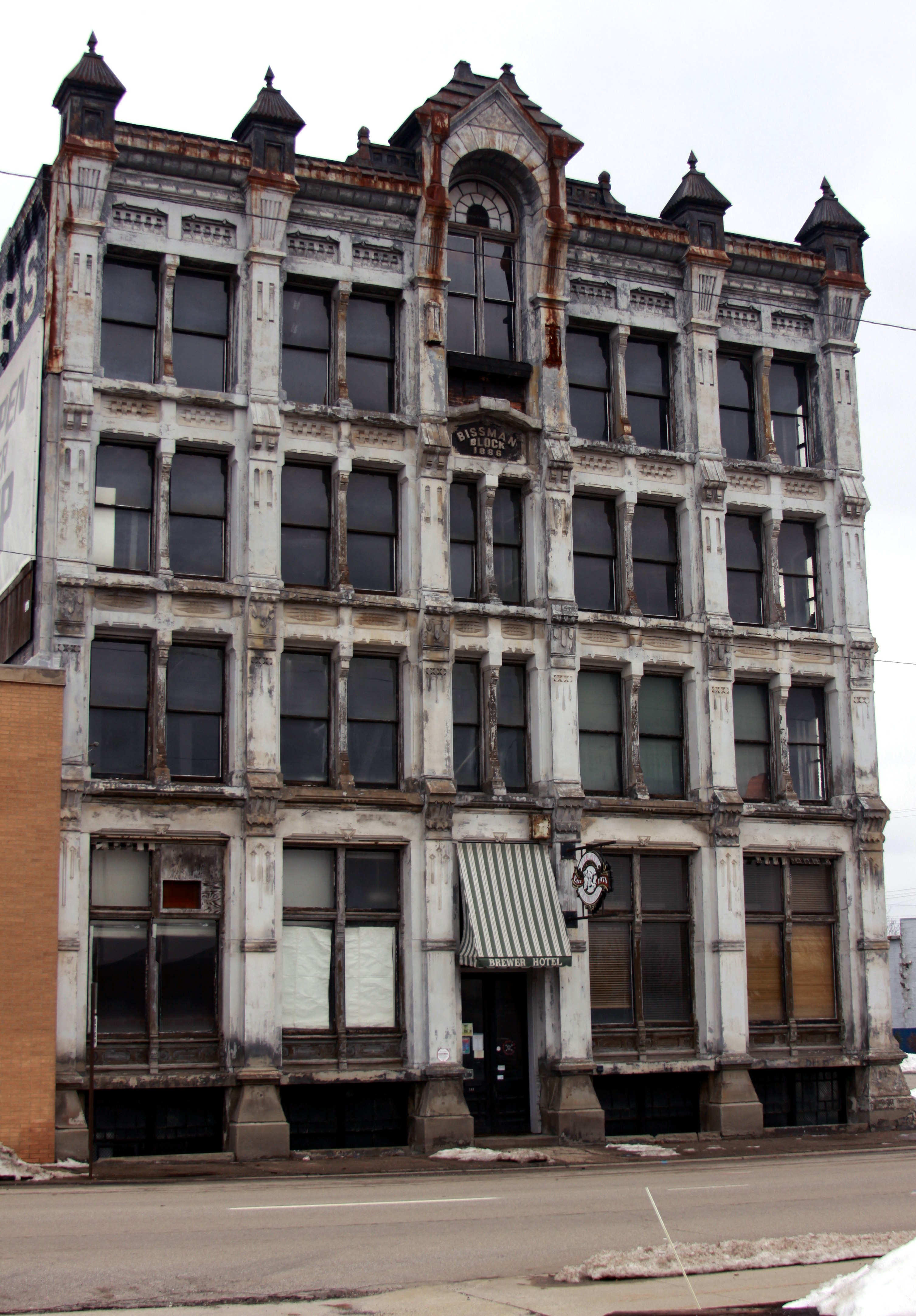 Check out these historical sites anytime for a day trip or overnight adventure and an experience the whole family can enjoy.
Bissman Building  The Bissmans opened their grocery distribution center in 1886, providing coffee and other staples to the surrounding area. The Gothic style façade lends an ominous look to the historic building and adds to the rumors of ghostly activity. The Bissman family still operates their Pirate Printing business out of the building, but also offer historic and paranormal tours to the public. The front of the building is a filming site of The Shawshank Redemption featured on The Shawshank Trail. The building was the Brewer Hotel, as well as the Portland Daily Bugle newspaper office, in the movie.
Kingwood Center Gardens Built in 1926 for Mr. and Mrs. Charles Kelley King, the 47-acre estate opened as a public garden in 1953. The mansion is known for its holiday extravagance, elegant events, and endless trails of gardens. The grounds are renowned for both their historic significance and the brilliant floral displays. This is a must see for floral enthusiasts.
Malabar Farm State Park This 900-acre estate was first famous for being the home of Pulitzer Prize winning author Louis Bromfield. Since then, the farm has maintained its fame, hosting the wedding of Hollywood sweethearts Humphrey Bogart and Lauren Bacall, as well as the filming location for the opening of The Shawshank Redemption. Darkness continues the eerie history of Malabar, ghost hunters claim to see the ghost of Louis Bromfield himself as well as apparitions from the tragic story of Ceely Rose.
Oak Hill Cottage  Oak Hill is considered one of the most authentic Gothic houses in the US and is kept pristine in its original condition. Built in 1847, it has seven gables, five double chimneys and seven marble fireplaces. Operated by the Richland County Historical Society, this home is a step back in time. The home was also a favorite place to play during the childhood of author Louis Bromfield and is the centerpiece in his book "The Green Bay Tree".
Ohio State Reformatory This intimidating 1886 prison, reminiscent of classic European fortresses, contains the world's tallest free-standing cell block. After its use as a prison for more than 100 years, it was rescued by the Mansfield Reformatory Preservation Society. Restoration efforts were boosted by its prominent use as Shawshank Prison in The Shawshank Redemption film. Since then, several other major films, tv shows and music videos have been shot in the historic cell blocks and administrative areas of the prison. The Ohio State Reformatory has been seen on several ghost hunting shows.  Many stories of haunts can be heard from visitors and workers at the Ohio State Reformatory.
Interested in more local and specialized knowledge? Find a local museum and see what life was like in an era before ours.
Lucas Area Historical Society – Lucas Community Center
252 West Main St. Lucas, OH 44843
Mansfield Fire Museum
1265 W. Fourth St. Mansfield, 44906
Mansfield Memorial Museum
34 Park Ave. West Mansfield, OH 44902
Morton One-Room School House – Shelby Museum of History
5028 St Rt 96, Shelby, Ohio 44875
Ohio Genealogical Society
611 State Route 97 W Bellville, OH 44813
Plymouth Area Museum
7 E Main St, Plymouth, Ohio 44865
Richland County Museum in Lexington
51 W Church St, Lexington, Ohio 44904
Richland Early American Center for History (REACH)
Operating the Mansfield Blockhouse in South Park
Contact Sunda Peters 419-524-0924
Shelby Museum of History
22 E Main St, Shelby, Ohio 44875
The Sherman Room  – Mansfield/Richland County Public Library
43 W 3rd St, Mansfield, OH 44902
Shiloh Area Historical Society
16 W Main St, Shiloh, Ohio 44878
The RichHistory Alliance is dedicated to the preservation and promotion of historic sites across Richland County. Every year they host RichHistory Weekend, providing educational programs, hands-on-activities, and extended hours at many interesting places. This year, RichHistory weekend will take place May 5-6. The Ohio Civil War Show is also this same weekend, complimenting the schedule with reenactments, antiques and replicas for sale, as well as drums, cannons and speeches from historic figures. The artillery exhibits encompass a wide range from 1775-1945.  See http://richhistory.org/ or  http://www.ohiocivilwarshow.com/ for more information.