The Village of Plymouth is one of the oldest communities in Richland County. A bit of an anomaly, the community of settlers sprang up along a military road and former Wyandot trail, now Ohio 603, in the early 1800s and grew into a village before Ohio's official county lines were determined. When Richland County's northern border was drawn along the 41st Parallel, the village which was then called Paris, was split between Richland and Huron counties. It was at this time in 1838, that Paris and rechartered as Plymouth.
Explore
Downtown Plymouth is considered a historical landmark of Richland County as the town square boasts a large number of intact 19th Century commercial buildings. About 50 historic structures still make up the village center, but unlike most Midwestern town squares, the layout in Plymouth finds more in common with their East Coast namesake. While most downtowns in the Midwest boast a town square and streets laid out in a grid, Plymouth resembles an East Coast town with a triangular or diamond-shaped square. Many lots in the area feature jaunty angles that make up the city's unconventional layout. Take your own architectural walking tour of the area and look for oddly angled buildings or visit the Plymouth Area Historical Society to learn more about the area's history and heritage.
Eat
Stop by the local 1950's diner Hound Dog Hop for dine-in, carry-out, and car-hop service for coneys, burgers, pizza, subs, and all the frozen ice cream treats you could want.
If you mention The Plymouth Cheesecake Lady around Richland County, any locals within earshot will start salivating. This local treasure sets up her cheesecakes for sale at local events and they sell like hotcakes. Check her Facebook page to see where her next stop is and drop everything — a trip to Plymouth is worth it for her cheesecakes alone.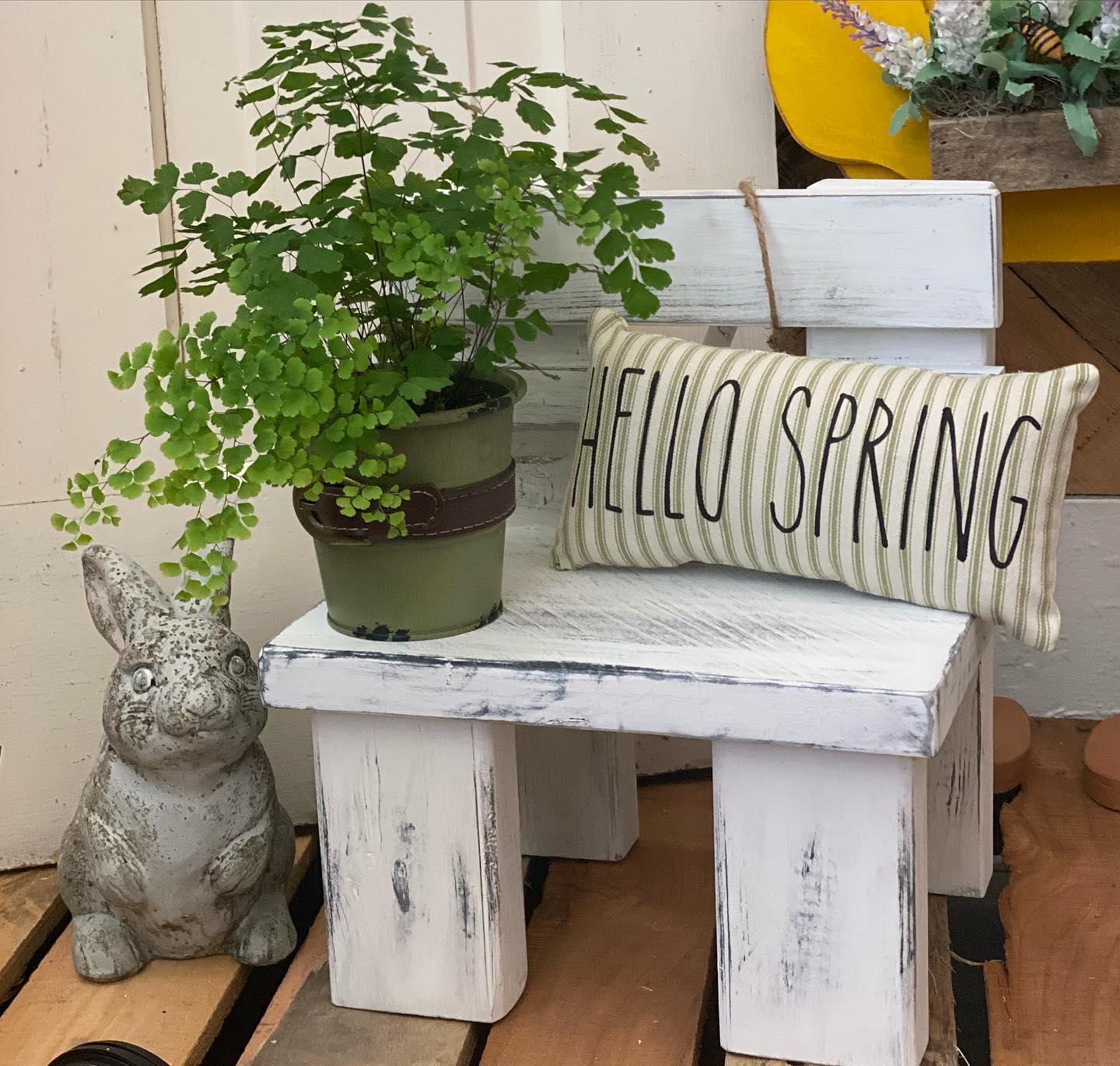 Shop
Venture your way through the historic, triangular-shaped village square, and make sure to stop at Village Roots Market the first two weekends of every month. This monthly marketplace is curated with quality products from Ohio Artisans.
In spring, take a grand garden tour of greenhouses and nurseries in Plymouth. Plan a trip for late April or early May to have your pick of the best buds, but don't wait too long. Many of the greenhouses close when they sell out of spring flowers and won't open again until fall for Mum and pumpkin season. Few of the greenhouses and nurseries have websites or Facebook pages, but the prices are always worth the adventure. Some stops to add to your GPS include Ever-Green Greenhouse, Daron Farms, Meadow Stream Greenhouse, Windmill Nursery, and Stoney Ridge Greenhouse. There are even more greenhouses in neighboring Shiloh to help you find everything on your list for spring planting.
Events
Plymouth has strong connections to Richland County's industrial roots. The annual Silver King Festival honors antique Plymouth and Silver King Tractors which were designed and manufactured in Plymouth Ohio from 1930 to 1954. Every August, this festival features tractors on display, food vendors, and live entertainment including programs at the Plymouth Area Historical Society. 
Plymouth Statistics from JobsOhio as of 2018
The total population of Plymouth is 1,814 people with a median age of 36
Plymouth has a labor force of 989 people
The distribution of 470 total employees is 43% blue-collar and 56% white-collar jobs across 47 establishments.
Leading industries are 1. Education 2. Public Administration 3. Retail and 4. Manufacturing.
Households in Plymouth earn a median income of $56,507 with 30.65% of households earning more than the national average each year.
Residents spend an average of 20 minutes commuting to work. Interstates can be accessed within 18 miles. Mansfield's Lahm Regional Airport is located approximately 18 miles southeast of Plymouth.