The Calendar of Events is not supported by Internet Exploreryour current browser. For best viewing, please use Chrome, Firefox, or Edge.

Shelley West Clark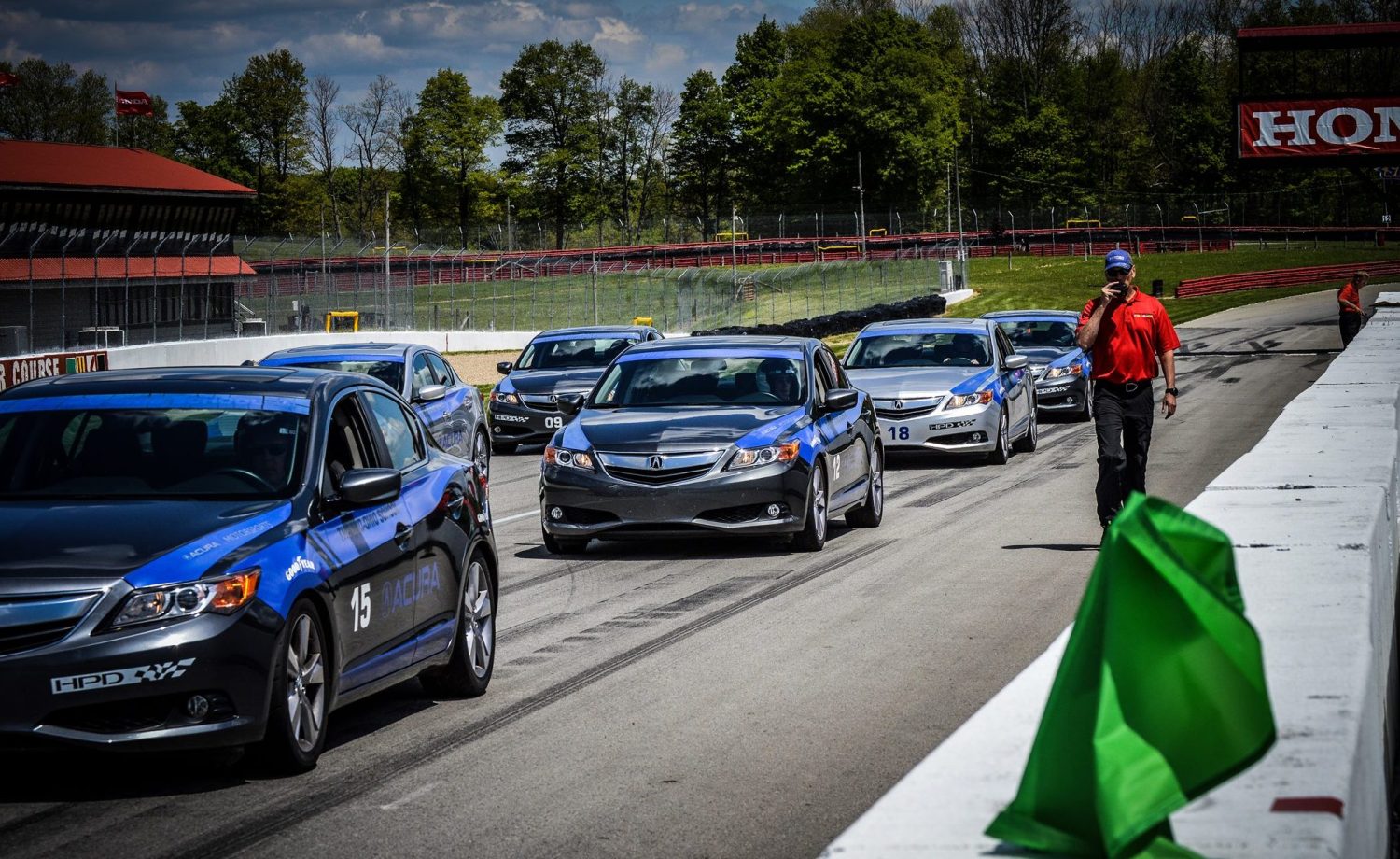 The Mid-Ohio School at the Mid-Ohio Sports Car Course
Take the track through Mid-Ohio School's defensive and high performance driving, as well as, racing and motorcycle riding instruction, available for drivers and riders of all skill levels.
Mid-Ohio School Corporate Driving Experience- 
The Mid-Ohio School provides defensive driving, high performance driving, racing and motorcycle riding instruction to drivers and riders of all skill levels at the famous Mid-Ohio Sports Car Course in Lexington, Ohio. Located just 60 miles north of Columbus and 75 miles south of Cleveland, the track has challenged the world's greatest racers over its five decade-plus history, and will bring out the best in your group, too.
Depending on the Corporate Driving Experience you choose, you and your group will enjoy classroom sessions, individual and group drills, private instruction, some friendly competition and even laps around our renowned 2.4-mile racing circuit in our Acura ILXs or Honda S2000s.
Overview
Build teams, offer incentives and entertain clients with our flexible program typically based on the popular Acura High Performance Course. We'll help strengthen relationships and make everyone better motorists in the process. The curriculum can be customized to fit the specific needs of your group. Full-day and half-day programs and "hot laps" suited for larger groups are available. The tower suite is also available for on-site business meetings.
The instructors for your Corporate Driving Experience are accomplished professional racing drivers. With more than 100 major race wins and 20 racing championships to their credit, they are not only skilled, but professional, friendly and a lot of fun!
We've categorized some of our most popular Corporate Driving Experiences, but don't let that limit you. We can custom-design an experience that's just right for your group and your bottom-line goals.
Full-Day
During the Full-Day program, your group will learn the physics and dynamics of driving, then apply those concepts in braking/turning, slalom, line and skid car drills, an autocross, a one-hour, end-of-day lapping session and hot laps with our instructors.
Multi-Day
Our Multi-Day program allows you to stretch the full-day curriculum over several days for a more intense and personal experience, or host a series of full-day programs on two or three consecutive days.
Half-Day
Ideal for groups that would like to combine business with pleasure, the Half-Day program is an abbreviated version of our Full-Day program. If you're planning a corresponding half-day meeting, we can split the day between two groups, with one on track in the morning and the other in the afternoon to accommodate a total of 30 people.
Hot Laps
If you've got a lot of folks to reward or entertain but not a lot of time, we've got a way to give them all a quick thrill. It's called our Hot Laps Experience, and it puts each person in the passenger seat of one of our school cars for some laps around the track with one of our race car driver instructors for an experience they'll never forget.
Fleet Training
Our driver instruction services go well beyond would-be racers and automotive enthusiasts. We teach salespeople, safety forces and anyone else who drives for a living how to be better behind the wheel. Our Fleet Training program focuses on safety and defensive driving, with skid car, wet braking and emergency lane change exercises. You're free to use your company's fleet vehicles or our school cars for this program.
Customizable
If you've got something in mind that you don't see listed above, don't worry. We're happy to custom-design a Corporate Driving Experience just for you and your group. Just let us know how much time you have and what you'd like to accomplish.
All of our Corporate Driving Experiences include a continental breakfast, lunch, and a certificate of completion for each participant. But if you'd like to add a little something extra, we've got some bonus offerings, too. Merchandise, souvenirs or race suits with your company logo are all available, as is the RaceKeeper package, which will allow you to capture your guest's in-car experience on a personal USB Flash Drive. We also can host and cater a trackside dinner in one of our Tower Suites at the end of your day at the track.
The Mid-Ohio School staff can not only design and host your event, we can help you organize it, too. Whether you need local hotel reservations, transportation or assistance with off-site dining and entertainment, we can make your Corporate Driving Experience all-inclusive and turnkey.
---
Need meeting space for a corporate event? Check out Mid-Ohio Sports Car Course's information.
Our Motorsports page has the spectator race schedule for the year, too! Check it out!
There were no results found.