Anyone who has been involved in theatre, either behind the scenes, on stage, or in the audience, knows the positive impact it can have on their life. Theatre allows for expression and experience of emotion, communication of ideas, problem solving and hard work resulting in experiences that will last a lifetime. In this first installment of our series on the performing arts, we feature the Renaissance Theatre. This well-known venue has been a movie house, hosted Vaudeville acts, echoed with opera and classic musicals and helped to educate hundreds of thousands of children in its 90 years of service.
The Renaissance Theatre (originally The Ohio Theater) opened in the midst of a blizzard for a full house in January 1928. The organ played, the news reels ran and attendees enjoyed their popcorn with the featured picture, Get Your Man, a silent romantic comedy. In 1984, after wars, depression, cut backs, remodeling and a name change, the theatre became the place most of us know and love. The Renaissance presents over 200 events per year, including performances by the Mansfield Symphony (part of the Richland Performing Arts Association), the Miss Ohio Scholarship Program, concerts, comedians, off-Broadway productions and children's theatre.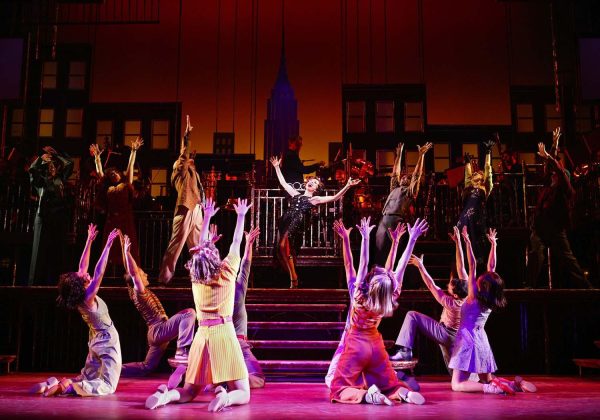 More than Just a Building
Unlike most theatres that simply rent their venue to performing acts, the Renaissance produces and presents their own shows. They set their season, hire actors, schedule all the varied performers throughout the year and handle their own marketing and special programs. They have brought in such diverse acts as Diamond Rio, Richard Marx, Travis Tritt, The Little Mermaid, Vicki Lawrence and Rick Springfield will be headlining next month. This allows them to get more involved in the community. The Renaissance currently offers over a dozen different educational programs as well as internships and professional development classes. From Broadway Camp to youth theatre, opera to improv, the Renaissance reaches over 15,000 students a year and they have a vision to expand their impact.
The Renaissance wants to open their doors to more children, to give them the performing arts experience. Their current plans include the renovation of a smaller venue. This would allow for some more intimate programs, children's theatre and the opportunity for a black box-style theatre for small-scale productions. Colleen Cook, Director of Marketing and Communications, stated that the performing arts are a "temperature gauge of the community". She went on to explain that, "cities with an active performing arts scene are on a different level than cities that don't, both economically and culturally." The Renaissance hopes to create an educational district where children can learn through hands on experience in many different areas. The theatre also offers "sensory friendly theatre experiences" for children on the Autism spectrum, allowing them an experience that may otherwise be difficult to process. ("The Lion King Jr" will present a sensory-friendly performance, free to children on the Autism spectrum on Sept 9th. Call the Box Office for more information.)
Many children who go through Renaissance educational programs go on to perform in the shows, receive internships, and even jobs at the Renaissance Theatre. Most performers come from a 50-mile radius but this is not a typical community theatre. Actors and performers will come from all over to audition or participate in shows that range from contemporary comedy to classic Broadway. Cook says, "We have some really amazing talent locally who we would be lucky to see on Broadway." She went on to talk about how performers work just as hard as athletes, training bodies and voices, memorizing parts and movements while expanding their minds with new concepts and ideas. The performing arts are important for both the actor and the audience. Both are connected and invested in the experience. "We are wired for physical connection and story," says Cook, "and that's what we do here. We tell stories." Theatre is just one of the mediums through which we communicate and connect with one-another.
Get Involved
Get involved at the Renaissance Theatre! Enroll your child in one or more of the educational opportunities. Educational scholarships are available for those who qualify. Audition for a part and get on stage yourself! Volunteer your time to help on performance nights, give tours or send out mailings. Donate or become a sponsor! Pick and choose performances to attend or buy a season pass. Ticket grants and group pricing are also available. Connect with the Renaissance on social media to hear the latest news.
Immerse yourself in the experience at the Renaissance Theatre. Whether you want to learn, perform, volunteer or just soak up the spectacle, discover something new at The Renaissance Theatre. Community is integral to a thriving performing arts scene, because the best seat in the house, is the one you fill.
Contact Info

Renaissance Theatre
138 Park Ave. West
Mansfield, OH 44902
Box office hours: Tues-Fri, Noon-5pm
http://mansfieldtickets.com/tickets-events/event-schedule
https://www.facebook.com/RenTheatre/
Email: renaissance@mansfieldtickets.com
Phone: 419-522-2726 
Keep checking our blog every month as the series continues!