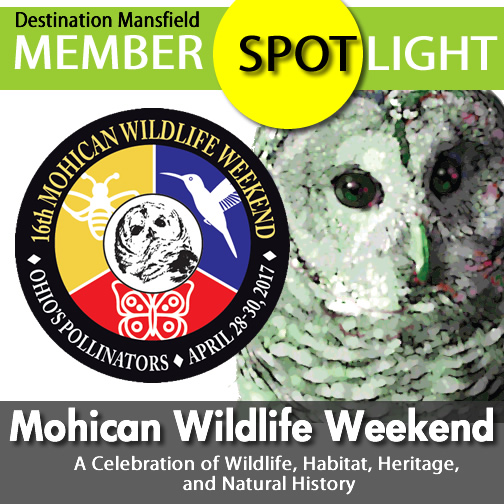 Bees, bats, and birds headline the area's premier nature event in April. Celebrating their 16th year,
Mohican Wildlife Weekend
– April 28-30 – features the importance of bees (especially honey bees) and other pollinators like bats and birds to the health and vibrancy of our food system.
The Mohican Wildlife Weekend theme, "Ohio Pollinators", includes events such as Queen Bee Puppetry that invites kids to make their own puppets and enjoy a show by a professional puppeteer. A nature-oriented Scavenger Hunt sets the stage for families to relax and walk while the kids gather scavenger hunt items along the trail to earn a prize. Continuing the Bromfield tradition, participate in a Barn Dance on Saturday night with line and square dancing. There are so many activities! Mohican Wildlife Weekend offers multiple themed hikes including Guided Spring Nature Hike, a Wildflower Hike, and a Mushroom Hike. And don't forget favorites like Birding Boat Tours, Bat talks, and Photography. Mohican Wildlife Weekend has something for all levels of nature lovers! See a full schedule of the weekend's activities now.