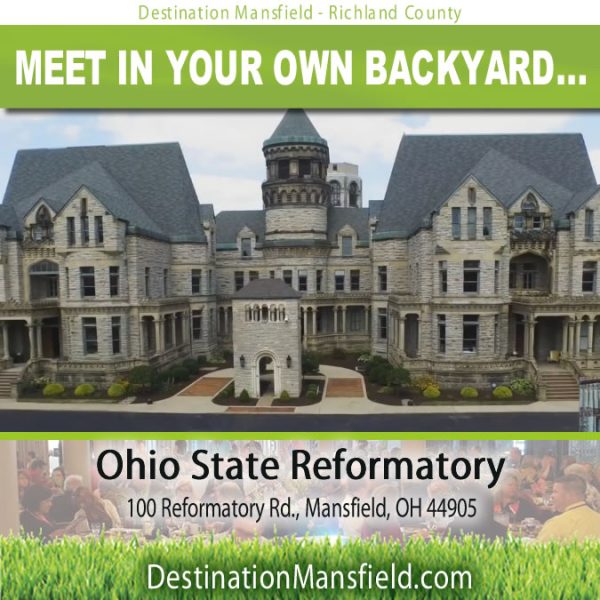 Lock up your audience at the Ohio State Reformatory.
With the cornerstone of this unique facility laid in 1886, this castle-like prison was designed as a reformatory for young offenders. After being abandoned in 1990, the facility was restored and became a filming location for four major motion pictures, including "The Shawshank Redemption" and "Air Force One". They also are the home of historical tours, music videos, plays, parties, ghost hunts and dinners hosted in the old guard room between the free standing cell blocks. Listed on the National Register of Historic Places, this non-traditional meeting space lends itself to unforgettable events. OSR can be easily found off the Route 30 West Exit at State Route 545 North from ramp.
View full details, room dimensions, and link to the facility here.