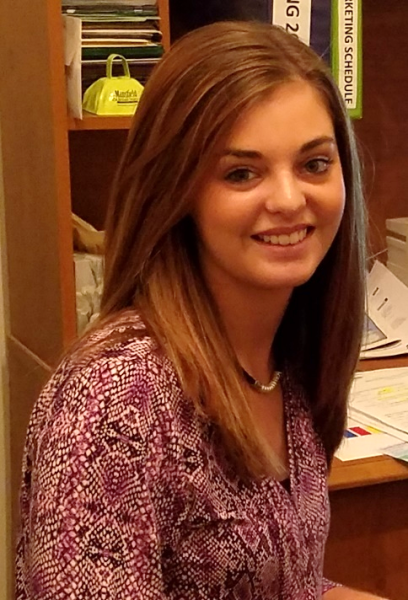 As an intern at Destination Mansfield – Richland County, I had the opportunity to learn about and use Google Analytics as part of my experience. I started online classes before the internship and the staff allowed me to complete the coursework as part of my internship so I could use the knowledge on projects.  In July, I took and passed the Google Analytics Industry Qualification Exam for certification. It's a great tool for any business.
Whether you're a Fortune 500 business, running a start-up out of your garage, or anything in between, nothing is more important than knowing your customers. In our technological world, gaining insight into who your customers are and how they interact on your website is key to the success of your business. This may sound like a daunting task, but did you know a free tool exists to help you evaluate and research your website and visitors called Google Analytics? For those of us who aren't necessarily 'math people', you may hear the word "analytics" and want to run the other way. Trust me; if a journalism student with no business or analytics experience can do it, then so can you!
Google Analytics, a free service offered by Google that tracks and reports your website data to help you gain insights on your users, gathers information about four main components: audience, acquisition, behavior, and conversions. The first component, audience, provides information about the demographics of your users, how many visitors you are getting to your website, if your visitors are new or returning, the device and browser they are using, etc. The second component, acquisition, shows whether users came to your website through an organic search, paid search, referral, social media or directly. After your users access your site, Google Analytics tracks their behavior. Their behavior can include the pages they viewed, the time they spent on a page, how quickly they left a page, what pages they are entering and exiting your website from, and more. Lastly, Google Analytics gathers data about conversions. Conversions (users who perform a predetermined action you want them to take e.g. ordering, requesting more information etc.) consist of goals, shopping behavior, product performance, checkout behavior, marketing, conversions paths, assisted conversions, and anything else your business may consider a part of the conversion process.
The collection of online courses that make up Google Analytics Academy are free and accessible to anyone with a Gmail account. By taking the online courses, you learn how to set up, implement, navigate, and gather information from your businesses actual Google Analytics Account. Analytics Academy consists of four different courses ranging from beginner level to advanced. By watching numerous videos, completing activities, and taking assessments, the online courses teach you everything you need to know to get started. Although the instructors estimate that the Google Analytics for Beginners course will take about 4-6 hours to complete, you can space them out and go at your own pace. Outside of the courses, the Google Course Community offers support, tips, Q&A, discussions, and more. Once you have completed the Google Analytics Course and the Advanced Google Analytics Course, you can take the Google Analytics IQ Exam to earn an industry recognized certificate.
By learning how to properly use Google Analytics, the possibilities are endless as to what you can do with the data you collect. Most importantly, it helps you to better know and understand your customer. By analyzing this data, you can drive future traffic, maximize campaigns, update your website for easier use, determine where to invest money, and improve the overall function of the online portion of your business. Not only is Google Analytics important for companies to use, but by learning how to use it, you will be more valuable to your company. Although it will take some time to become completely familiar with the site, the more you use it the more familiar you will be.
To get started with the Analytics Academy Courses, you will first need to set up a Gmail account, so you'll use a simple Gmail email address like Artshop@gmail.com for all Google activity. To sign up for a Google Account, visit https://www.google.com/gmail/about/#. After you have set up your Gmail account go to Analytics.Google.com/Analytics/Academy/. You will have access to four different courses, although you may take the courses in any order you choose, it is suggested that you start with 'Google Analytics For Beginners.' After clicking on the course, you will need to register using your Gmail account. Once you are registered, you will have access to the videos, assessments, demo account, and the course community. You may go at your own pace through the courses. To learn more about Google Analytics or Analytics Academy go to Analytics.Google.com/Analytics/Academy.
Although I still have a lot to learn, the real-world experience I am gaining by helping the Destination Mansfield – Richland County staff with website analysis projects has helped to familiarize me with not only analytics, but also the way people interact online.  The collaboration has been a win-win for all of us. I know this training will help me tremendously in my future endeavors and I am very thankful for the opportunity to advance this skill set.
Submitted By: Rachel Geis, Destination Mansfield Intern