Everyday there are visitors traveling the streets of our community. They go to traditional attractions, sample wine and craft beers or travel our trails, such as the Shawshank Trail, B&O Bike Trail and Wine & Ale Trail. However, it is not every day those visitors are newlyweds on their honeymoon.
Cleveland area newlyweds, Rebecca Black and Matt Stankus, did just that! Headquartering at the brand new Marriott Towne Place in Ontario, they were ready for a full week of adventures. "Matt and I wanted to spend more time enjoying our honeymoon destination rather than spending time driving to it," shared Rebecca Black. "It was an easy, relaxing, and fun-filled trip."
North Central Ohio is not a place many people would call a prime honeymoon destination, but this couple made it just that and so much more. "We wanted our schedule to be our own with a laid-back experience," Rebecca Black explained. The couple hit many great locations, attractions and local businesses inside the county and surrounding areas. Some of the restaurants and bars they visited include: The Phoenix Brewing Company, Malabar Farm Restaurant, 1285 Winery, City Grill, Skyway East and Relax, It's Just Coffee. They also spent time canoeing at Mohican, picking out fruits and vegetables at the local Farmers Market, buying shoes at Crowe's Shoes, riding horses at the Carrousel, even seeing animals at the Columbus Zoo and more. "We were expecting to spend much of our time in the Loudonville/Mohican area which we did, but we actually spent the majority of our time in town," Rebecca said as she explained how great all of the amenities here truly are.
The couple wanted a relaxed yet fun experience, and Mansfield was able to give them that. Whether they were at their favorite destination, Kingwood Center Gardens, or eating a scenic lunch at Malabar Farm Restaurant, the newlyweds were not disappointed. They zip lined through Mohican at Tree Frog Canopy Tours and spent some time at Main Street Books. It goes without saying that the busy couple was able to go to every great location in our area and the surrounding areas. "We were able to do a lot without ever feeling rushed, which is exactly what we wanted," Rebecca said. The area has much to offer, and Matt and Rebecca took full advantage of it.
"There was always something else to do," Rebecca explained as she described her first time blueberry picking at the Blueberry Patch. Wherever the couple traveled, they were pleased and the wide variety of experiences amazed them. Mansfield created a small town experience with big city amenities for the honeymooners.
The amenities and tourist locations they viewed in brochures like the Mansfield/Richland County Visitors Guide are what drew the couple initially, but the hospitality made them fall in love. "It's definitely not Cleveland because the prices and the people were all so great," Rebecca commented as she was describing how kind everyone was to them in the area. Hospitality is key for every vacation, and Mansfield provided just that for Rebecca and Matt. Rebecca spoke highly about Mansfield, the tourist attractions, and especially the people. "The best aspect of the entire trip was how nice, inviting and friendly everyone was," Rebecca shared. Travelers come to Mansfield every single day and as a community, we are impacting those people in a huge way.
Residents play a key role when engaging with visitors. The interactions might include someone simply looking for a place to eat, but could lead to an organization bringing in an out-of-town meeting or a someone considering relocating for a new job. As they say in the tourism industry, "It all starts with a visit" and the hospitality of residents helps make the area shine. The honeymooners walked away with an impression of Mansfield and Richland County that will forever be a part of their memories. The Community ambassadors who encountered this couple can be proud! You did your job well.
Congratulations to the newlyweds, Matt and Rebecca!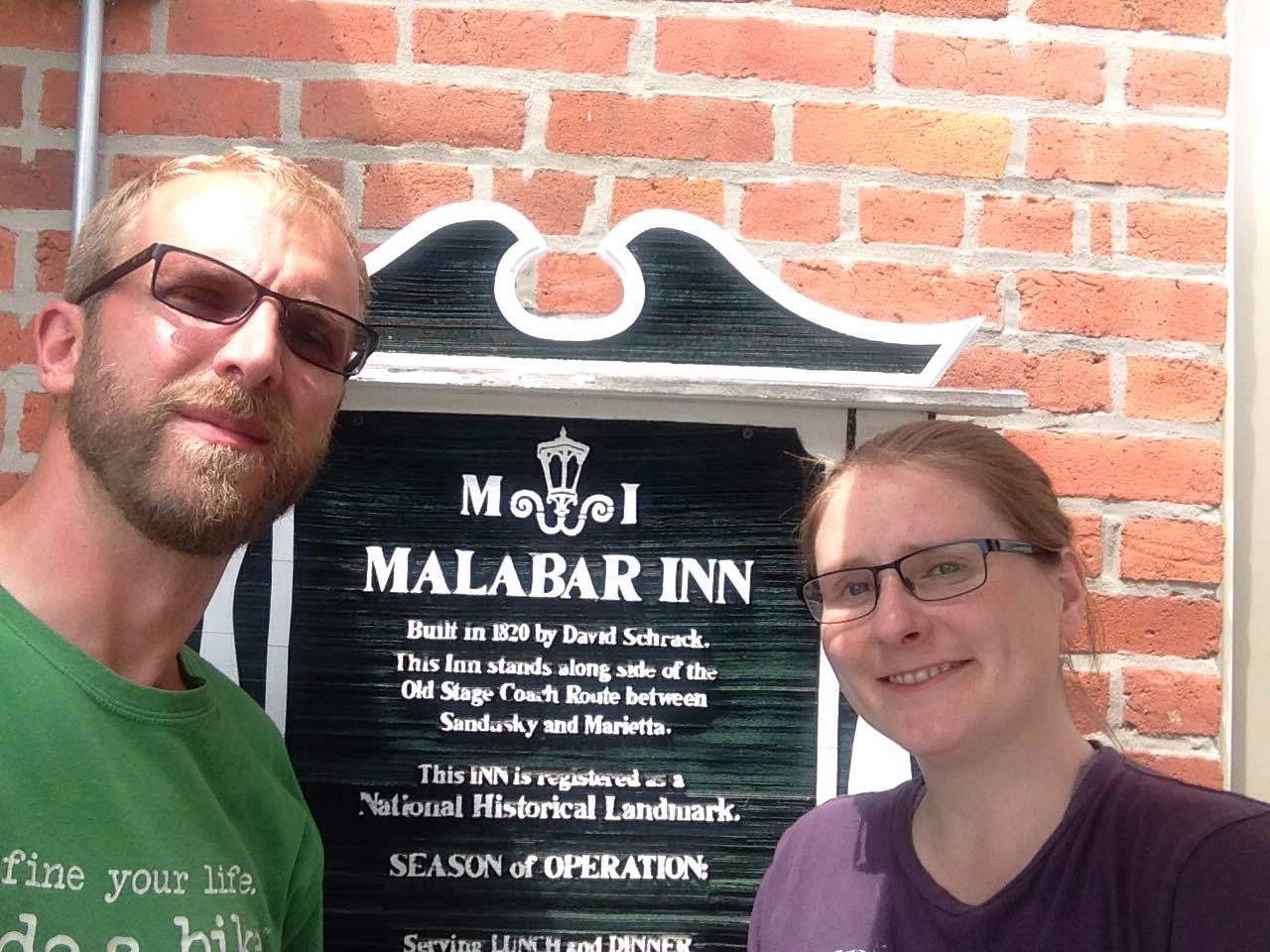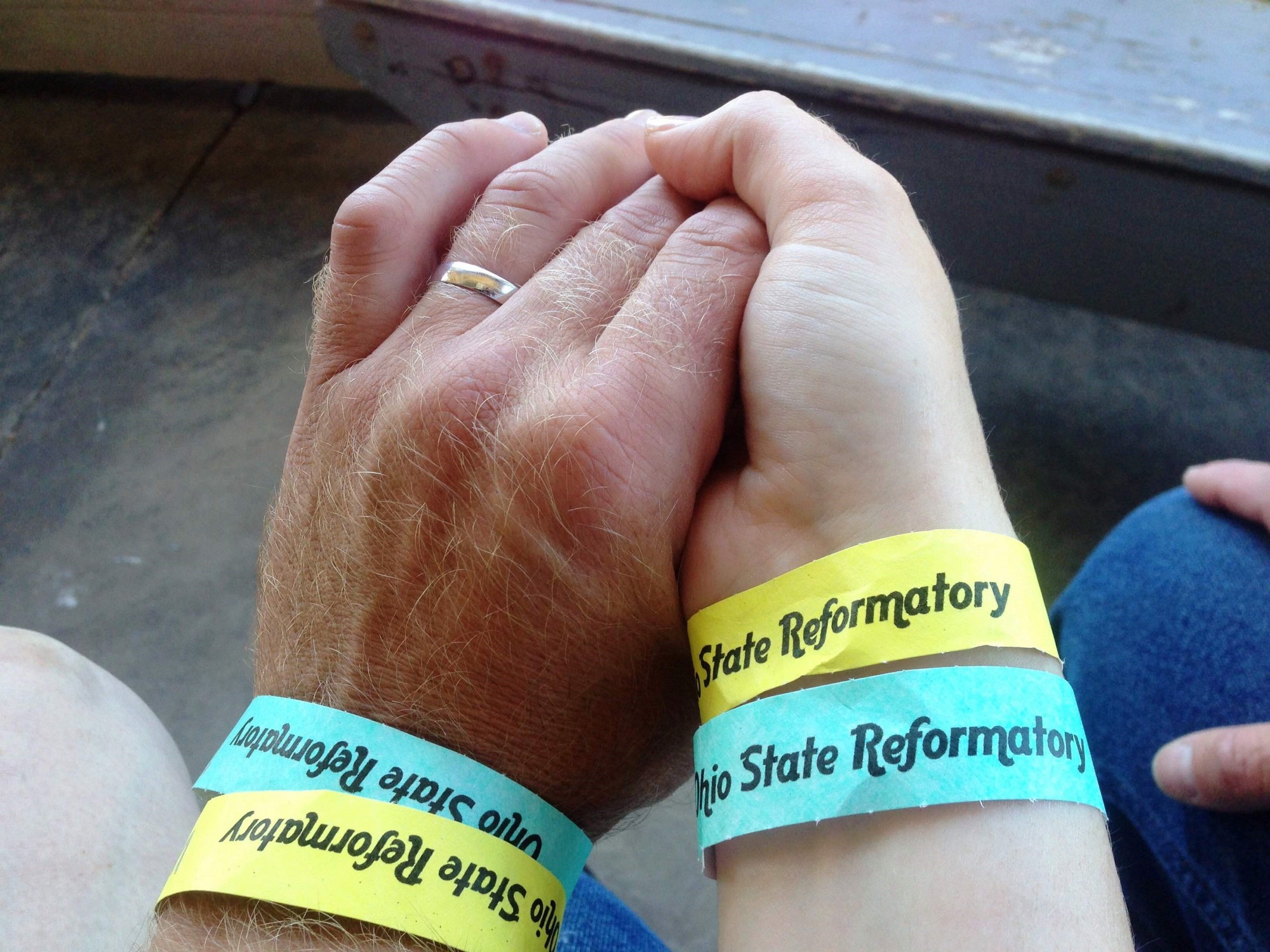 Written by CVB Intern, Molly Kardasz