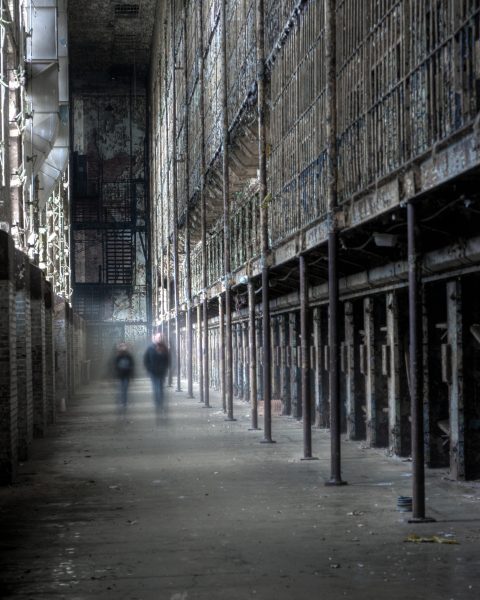 Forget the cozy firesides, apple picking and hayrides, Fall means Halloween which means it's time for ghost stories, costumes and haunted houses. If you think getting scared is fun, come to Mansfield and Richland County and get your fill of ghosts and haunted happenings. See a full list of events here.
Mansfield's popular tourist destination, The Ohio State Reformatory, sets the stage for scary fun. The abandoned prison has been overrun by escaped convicts, psychopaths and even a few knife wielding clowns, can you escape from Blood Prison? Gates open Thursday through Sunday, Oct 19th thru Nov 5th. Get the speed pass to jump to the front of the line or the lightning pass for the full-touch experience. Enter if you dare.
You're invited to Miss White's Annual Masquerade Ball. Dress in your best and don't forget your mask. Enjoy a five-course meal but be careful, this night of fun turns into Murder in the Mansion at Kingwood Center Gardens on Oct 28th. Solve this murder mystery before it's too late. Space is limited to 30 guests.
Everyone loves a good ghost story. Learn about some of the haunted history of Mansfield by going on a ghost walk in the dark. Go to the Public Ghost Walk at the Bissman Building on Oct 7 or Nov 4th. Return to OSR for their Public Ghost Walk on Nov 17th. Keep your eyes open and you may see or hear something unexpected!
Not intense enough for you? Come after midnight and go on a professional ghost hunt. The  Public Paranormal Investigation at the Bissman Building is Oct 28th. The Public Ghost Hunt at the Ohio State Reformatory is Nov 11 and 18th. Both of these sites have been featured on paranormal tv shows and visited by professionals over the years. Many people, both professionals and amateurs, have reported voices, orbs and being touched on these excursions. Take a chance (and a good flashlight) and stay the night. Reservations required.
Find more haunted happenings here!
Looking for something less scary?  Check out last week's blog.