The long-awaited 25th Anniversary of "The Shawshank Redemption" may be over, but this month still has so much fun left to offer. Three exciting events, the Heart of the City Cruise In (Aug. 24) at Central Park, Dirt Million (Aug. 22-24) at Mansfield Motor Speedway, and the Mansfield Barber Expo (Aug. 25) at the Ohio State Reformatory, will close out an impressive August in Richland County.
Stop by downtown Mansfield, August 24 from 8 a.m.-4 p.m., for the 24th annual Heart of the City Cruise In. In addition to hundreds of classic cars to see, this family-friendly event will feature live music, door prizes, vendors, and more. WVNO radio personality Tommy Barnes will emcee the event. Registration for car owners is from 8 a.m.-12 p.m. Judging will conclude at 1 p.m. The awards presentation will begin at 3 p.m., and 100 trophies will be awarded. Those who pre-register for the event will receive a t-shirt and a dash plaque.
Dirt Million, August 22-24, is expected to be one of the largest races in dirt late model racing history. Super Late Models will compete for the sport's largest winning prize in an event "For the industry, by the industry."  This event is unlike any other offered at Mansfield Motor Speedway. On Thursday and Friday, ticket prices range from $29-$39 for adults. General admission tickets are FREE for children 10 and under. On Saturday, prices range from $39-$49 for adults and $10-$25 for children, depending on the package. Camp at the track for the weekend and watch heat races, duels, and the Dirt Million Dash. For the ultimate VIP tailgating experience, check out the Backstretch Club Suites!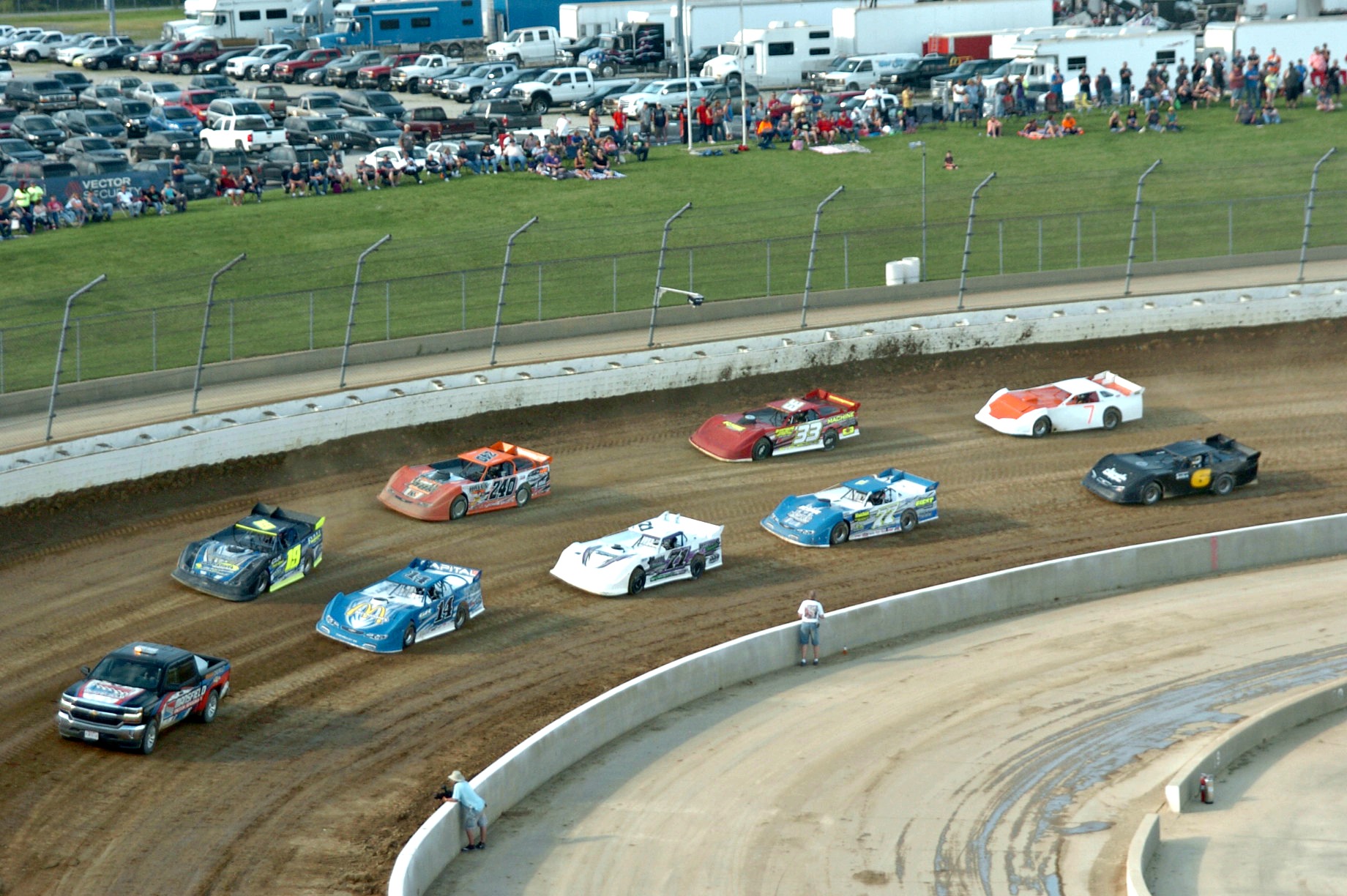 The Mansfield Barber Expo provides continued education to those in the barbering profession, but it also serves as entertainment for the general public. The doors open at 9 a.m. on Sunday, August 25 at the Ohio State Reformatory, and some of the industry's top barbers will hold educational seminars beginning at 9:50, including host Jay Majors, Trevor Moots, Edouard Martin, and Prince Fields. Other hair professionals will compete in "Battle in the Yard" barber competitions with categories like Traditional Haircut, Freestyle Design, and Cleanest Fade.
"The main reason that we wanted to start this event is that for barbers, we travel to go to a lot of events… It seems like every time we do that we have to travel out of town," said Sarah Leondhardt, co-founder of the Barber Expo. "We wanted to start something that was a little more centrally located for all the barbers and cosmetologists here."
Taj Torrence and other hip-hop entertainers will perform throughout the day. Attendees can also participate in giveaways and browse art, food, and various vendors. Tickets are $15 and include a free tour of the Reformatory. "We really want to bring the aspect of art as a whole to Mansfield. Whether that involved hair, painting, or music. There wasn't a lot of focus on hip-hop music in the area. We really wanted to showcase the talent that we have here; All the artists this year are originally from Ohio," said Leondhardt.
"It's been a really good summer for large events, but we are not done just yet," said Lee Tasseff, president of Destination Mansfield-Richland County. "One of the best outcomes is that the higher profile events go a long way in elevating the entire community outside of the region." He also cited the Studebaker Driver's Club International Meet and the SDC Studebaker Car Show (Sept. 14) at the Richland County Fairgrounds and the National Auto Sports Association (NASA) Championships (Sept. 18-22) at Mid-Ohio Sports Car Course as events to look forward to in September.
For a full list of upcoming events in the area, visit the Destination Mansfield—Richland County Calendar of Events here.