Destination Mansfield – Richland County honored Tourism Excellence at its Annual Meeting on May 10, 2017, presented by Alta Florist and Greenhouse and Der Dutchman Restaurant. The event drew 200 attendees.
2016: A Year of New Marketing Ventures, Communication and Hospitality
"The first thing we did in 2016 was launch a digital campaign aimed at taking advantage of the Republican National Convention (RNC) without stepping a foot in Cleveland", stated board chair Alex Rocks.  "The goal was to build awareness with millions of potential visitors from around the country before anyone arrived at the convention and then again during the convention."  Destination Mansfield – Richland County applied what they learned from the RNC campaign to a campaign aimed at the potential visitors to The Christmas Story House in Cleveland. The combined campaigns generated nearly 3 million impressions, over 14,000 clicks through to a brand new ShawshankTrail.com and even added over 3200 "Likes" on Facebook.
In keeping with the organization's broader scope of activity and involvement, Destination Mansfield – Richland County increased its capacity to communicate via all of its social media channels, both inside and outside Richland County, featuring over 2,000 posts for #RichlandLIVE (music), #RichlandHAPPENINGS (Events), #MemberSpotlights, and #DidYouKnow.
The big event of the year was the Sports Car Club of America's (SCCA) National Championship Runoffs at The Mid-Ohio Sports Car Course.  Destination Mansfield – Richland County coordinated many logistics of local hospitality for over 3,000 drivers/crews and 475 volunteers and SCCA staff.  Those efforts included the Welcome Booth at Mid-Ohio and the legendary Richland County Welcome Dinner for which Meetings and Marketing Director, Kim Miers won an Extraordinary Leadership Award for her planning and coordination efforts from the Richland Area Chamber of Commerce.
Also of note was the launching of ShawshankTrail.com as an independent website, "Meet in Your own Backyard" campaign, investing in the RichHistory Alliance, coordinating media in the wake of the Shawshank Oak Tree falling over, and  the addition of the "What's Nearby" and "Submit Event" features to DestinationMansfield.com.
What to Expect in 2017
Redesign of the Visitors Guide for 2018
Added part time Communications Assistant
Book Direct (lodging reservation system) feature on DestinationMansfield.com
Digital Marketing Campaign aimed at race fans of both Mid-Ohio Sports Course and Mansfield Motor Speedway
Also receiving recognition were Matt Stankus and Rebecca Black, better known as the "Honeymoon Couple".   Matt & Rebecca spent their honeymoon last July eating, drinking, riding, canoeing, visiting attractions, and traveling the Wine & Ale Trail in and around Richland County. Destination Mansfield – Richland County President, Lee Tasseff thanked them, saying, "Their story is wonderful and something you always wonder if it would ever happen here, but would have a very difficult time finding out.  We were very glad they could join us today."
Tourism Hall of Fame gains New Members
Top honors in tourism excellence went to 10 businesses and two college professors who have helped move tourism forward in Richland County.  "It is always a highlight to honor those who have enhanced our marketability in the tourism marketplace, especially those who are a surprise to most.  It goes to show there are myriad ways that help grow Richland County's tourism offerings," stated Tasseff.  "They help set us apart from other communities competing for the same visitor dollar."  The Tourism Hall of Fame now has 60 winners.
Excellence in Tourism Hall of Fame Class of 2017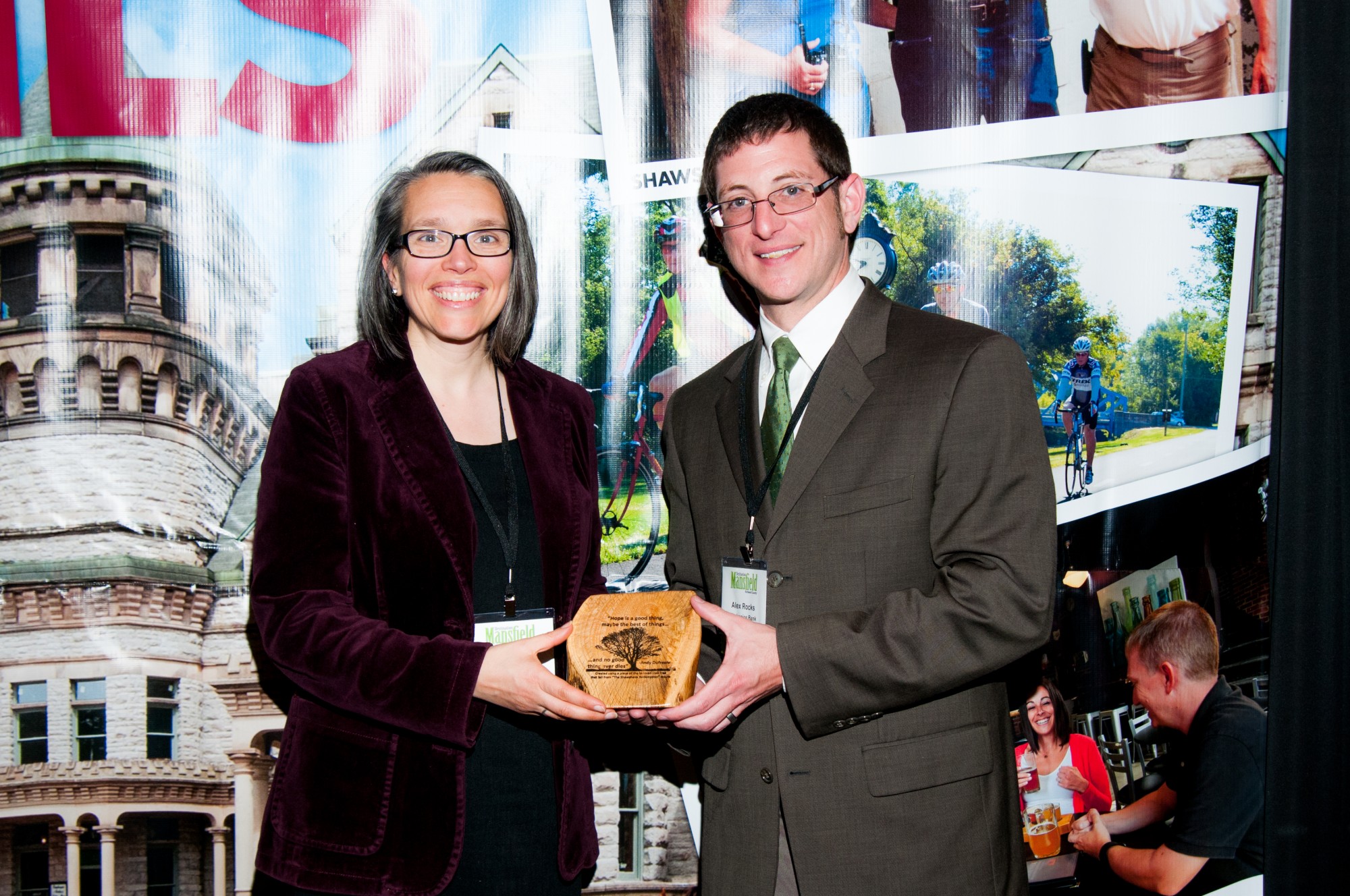 The Shawshank Experience (Maura Grady and Tony Magistrale)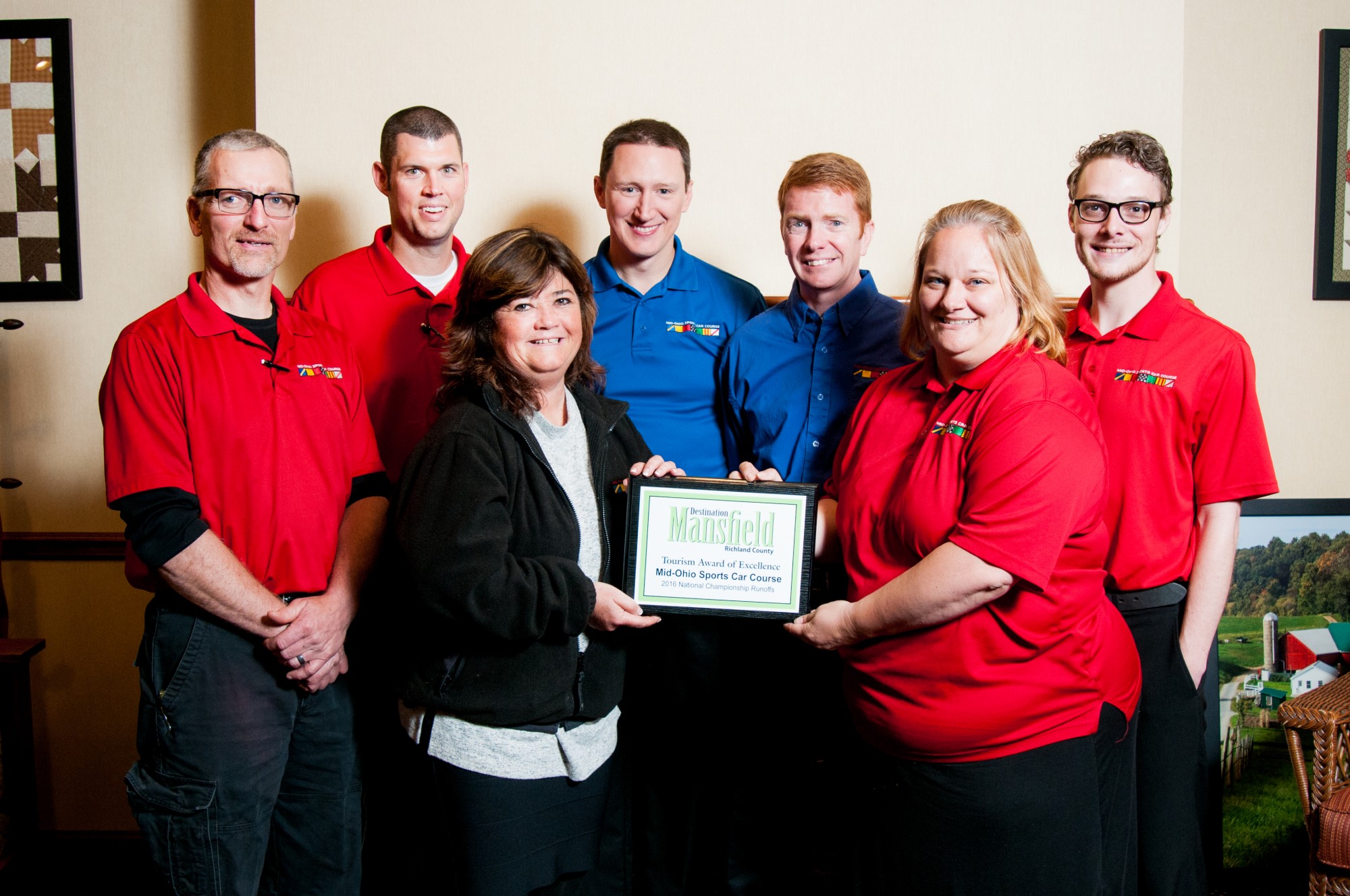 2016 Sports Car Club of America National Championship Runoffs (Sports Car Club of America and Mid-Ohio Sports Car Course)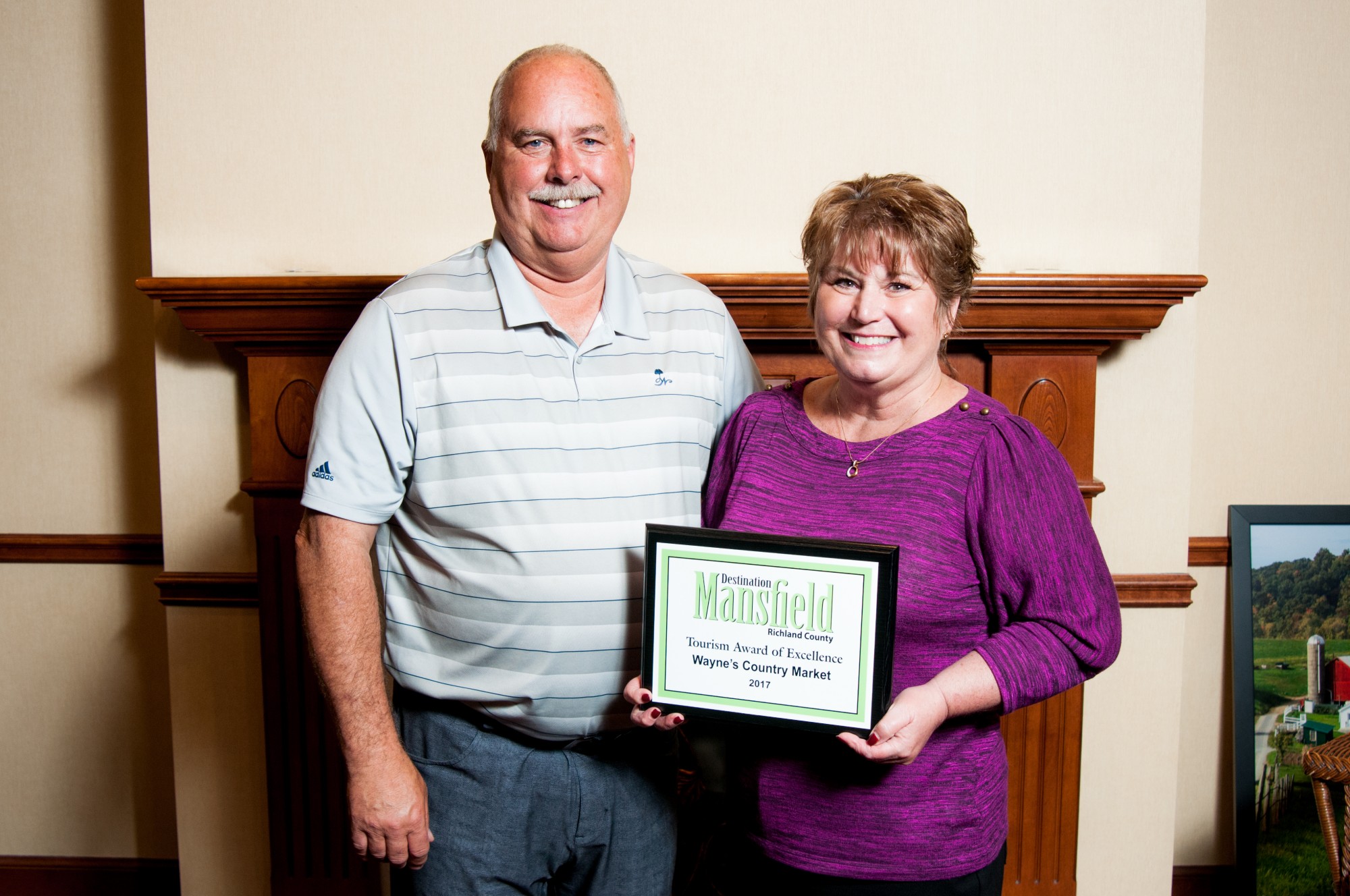 Wayne's Country Market (Sustained Excellence)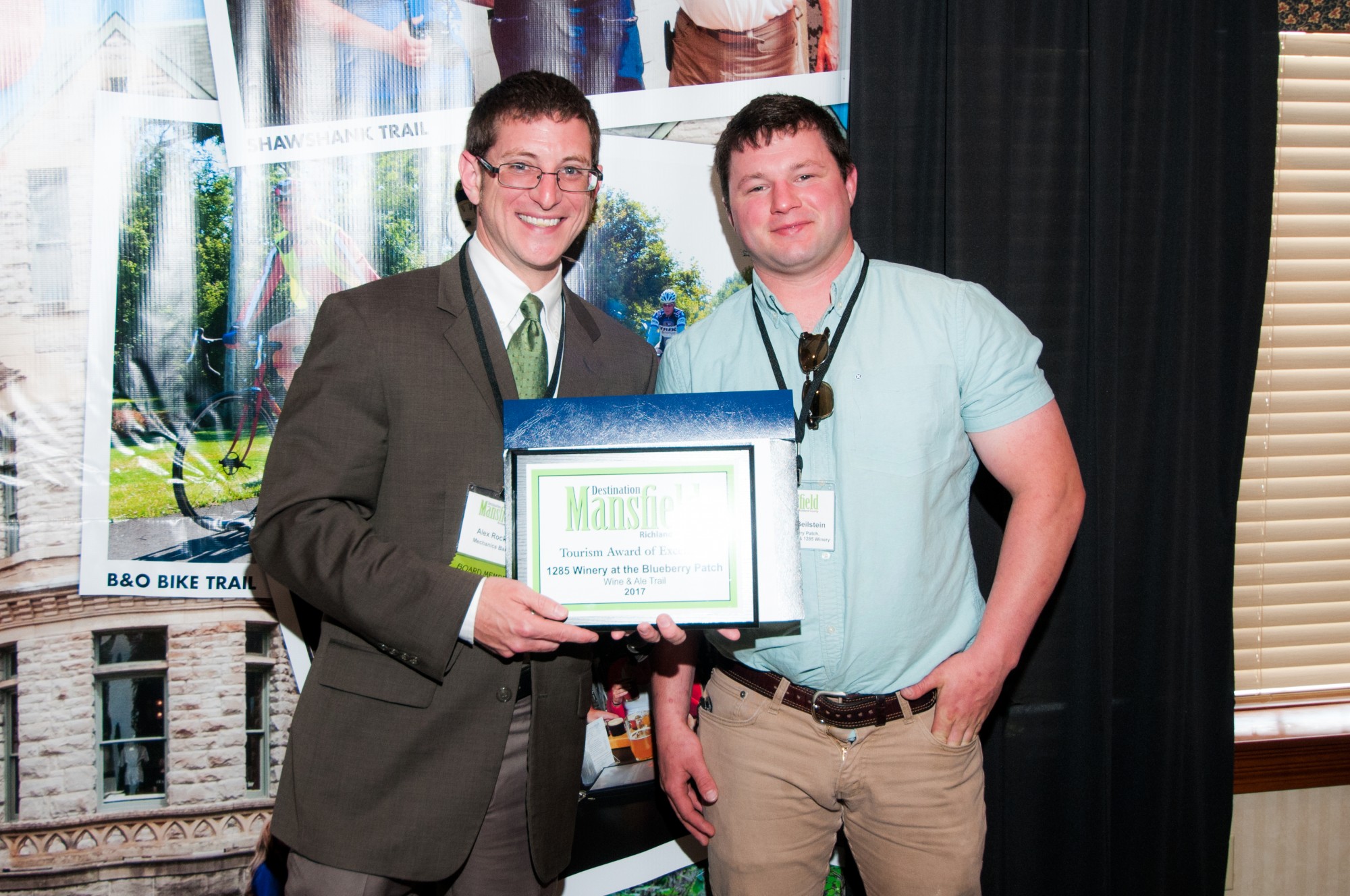 1285 Winery at the Blueberry Patch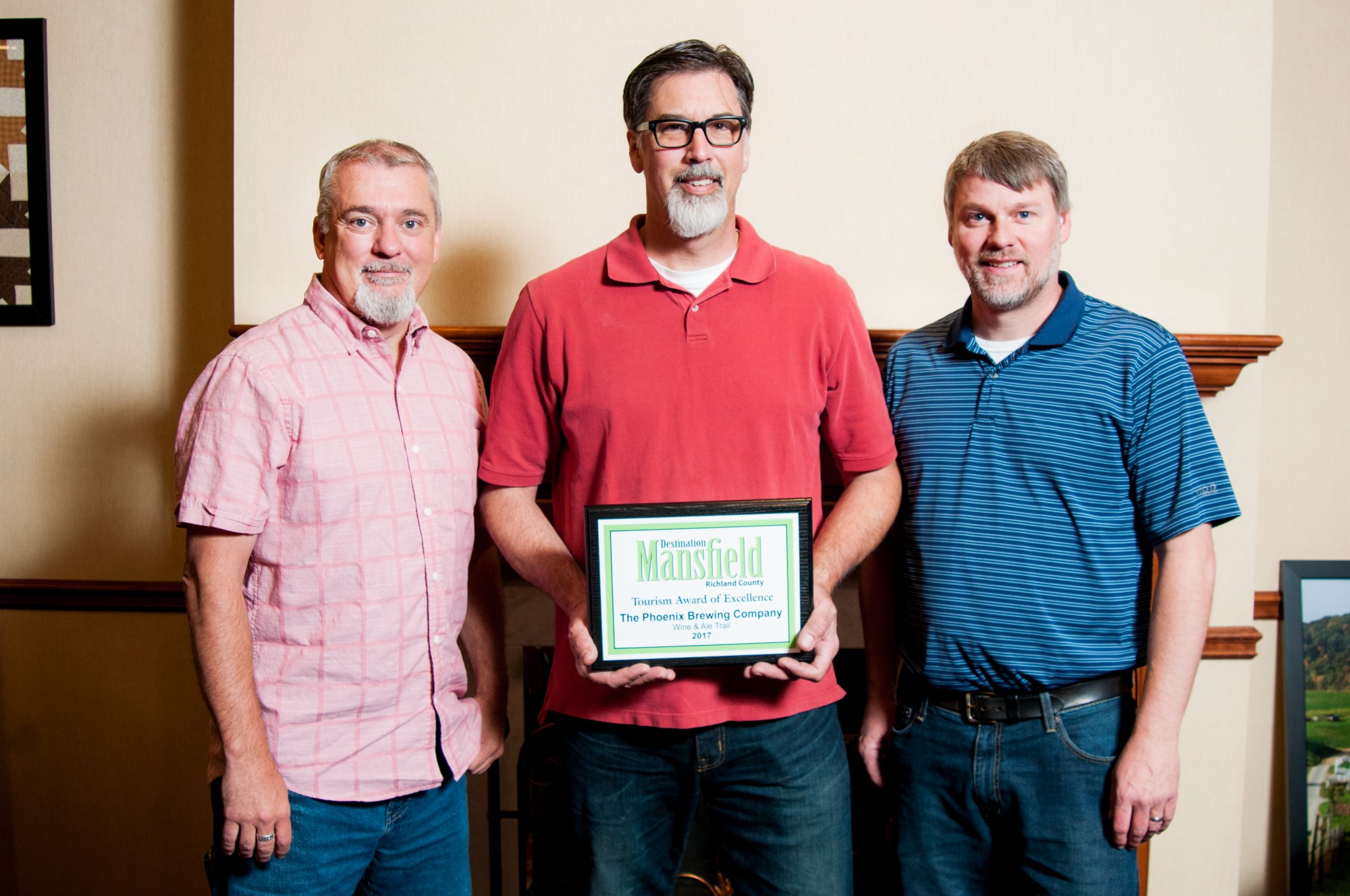 The Phoenix Brewing Company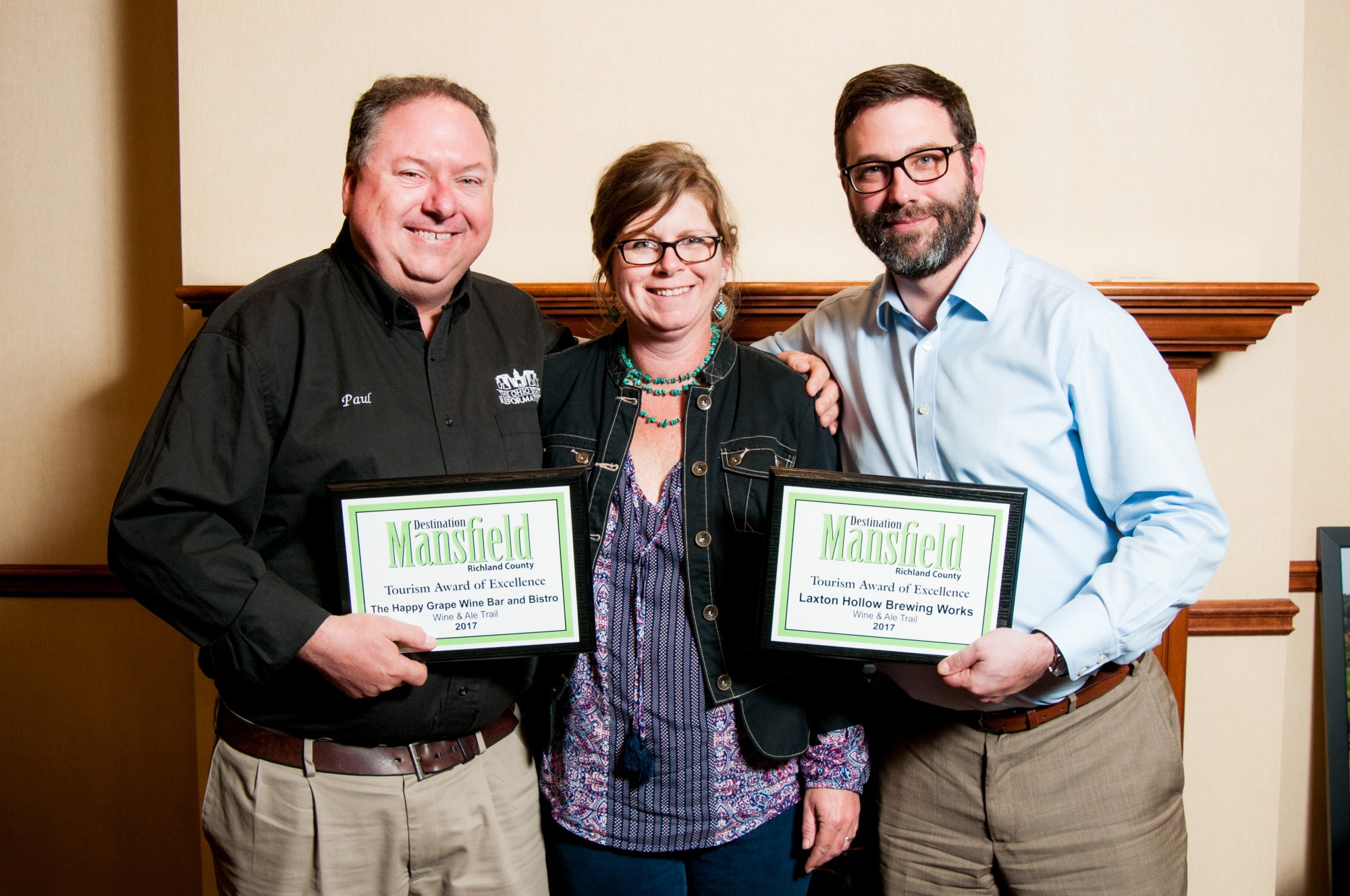 Laxton Hollow Brewing Works
The Happy Grape Wine Bar and Bistro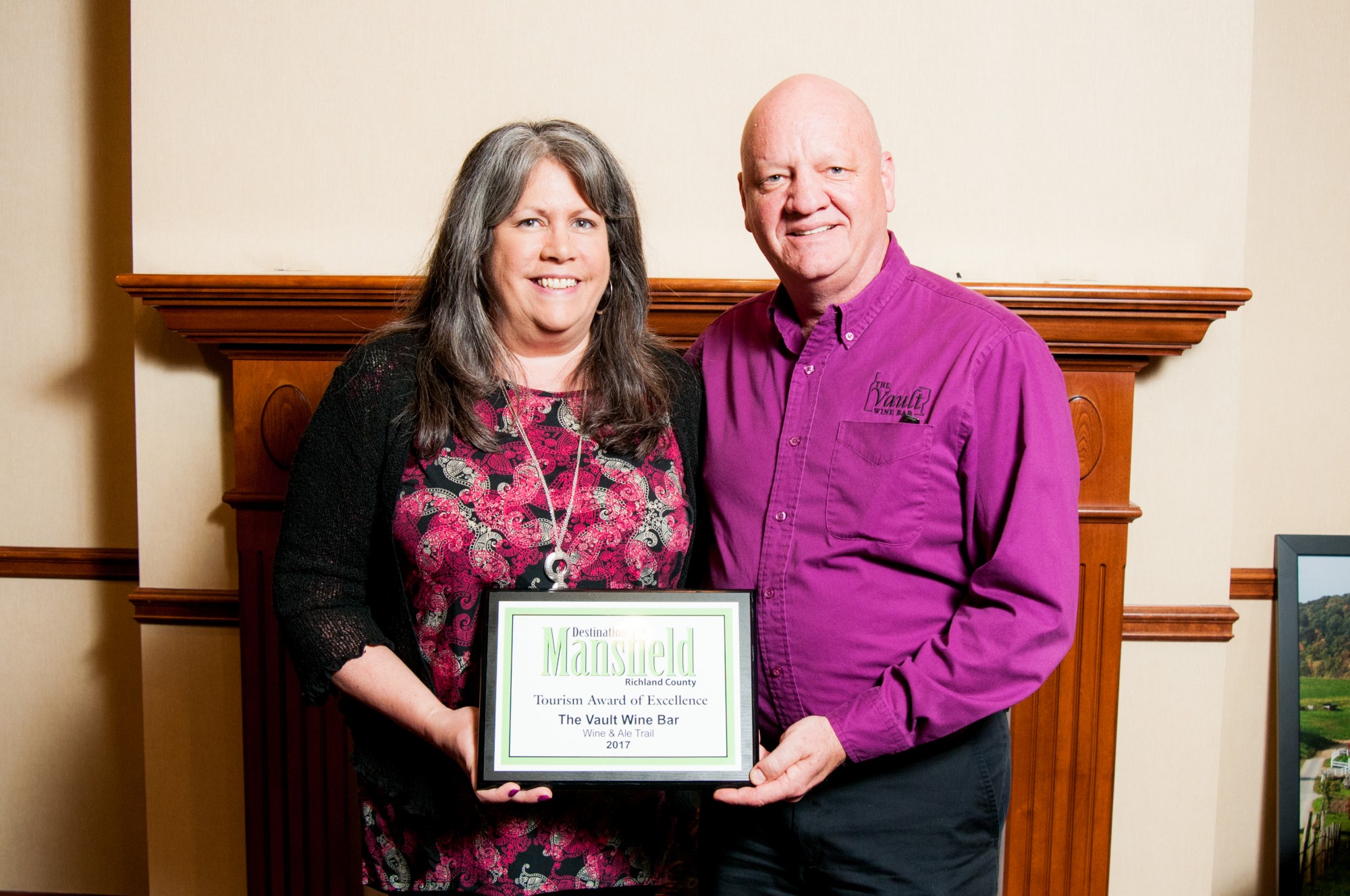 The Vault Wine Bar
Wishmaker House Winery and Wine Bar (Not pictured)
Cypress Hill Winery (Not pictured)
Award Recipients were chosen based on meeting at least three of the following criteria:
Increased tourism in Richland County and North Central Ohio.
Significantly added to the tourism product offering of Richland County and North Central Ohio.
Helped gain positive statewide and/or national public relations or press.
Made significant improvements to their lodging property, attraction, recreational or food services facility, sports venue, etc.
Advanced tourism through a unique concept, niche, new market or collaborative partnership.
Sustained excellence.