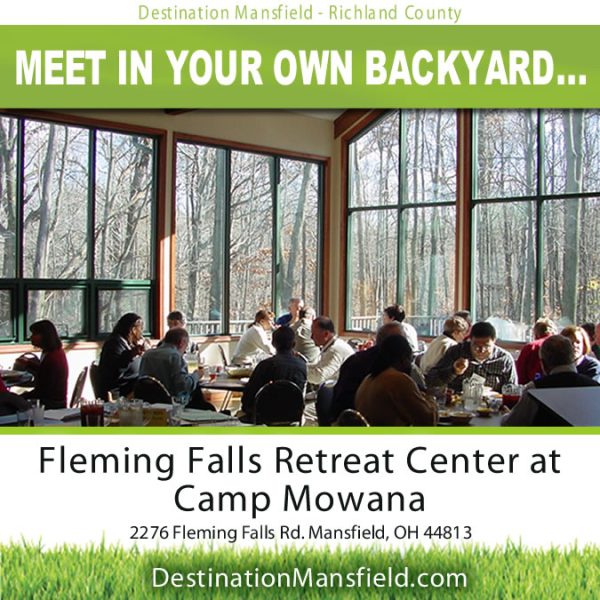 Get away from it all at The Fleming Falls Retreat Center at Camp Mowana. Break out of the board room and into nature for an afternoon meeting, a team building event, a reception or a weekend retreat.
Take in the quiet landscape from the Great Room floor-to-ceiling wall of windows. Each of the comfortable breakout rooms features a fireplace to make any meeting cozy!  Or get outside for a hike or try a Group Building activity such as the climbing wall, zip line or challenge course. Be sure and take advantage of the excellent catering services offered at the Retreat Center too.
Camp Mowana offers summer camps and year-round retreat and meeting facilities. The Camp also has rustic lodges and cabins available for groups of many sizes as well as twenty hotel style rooms. The Fleming Falls Retreat Center is conveniently located north of Mansfield, just off U.S. 42, and within 5 minutes of I-71 and U.S. 30 interchange.
View full details, room dimensions, and link to the facility here.