Want to experience the habitats of birds and bats, learn about fly-fishing, and hike in the great outdoors? Then you're bound to enjoy the 18th Annual Mohican Wildlife Weekend, April 26-28th, 2019. This weekend-long event is a celebration of wildlife habitat, heritage, and natural history. Twelve program sites across Richland and Ashland Counties will offer workshops and demonstrations to interest beginners and experienced naturalists alike. It's sure to be a fun and educational weekend for both families and nature lovers of all ages.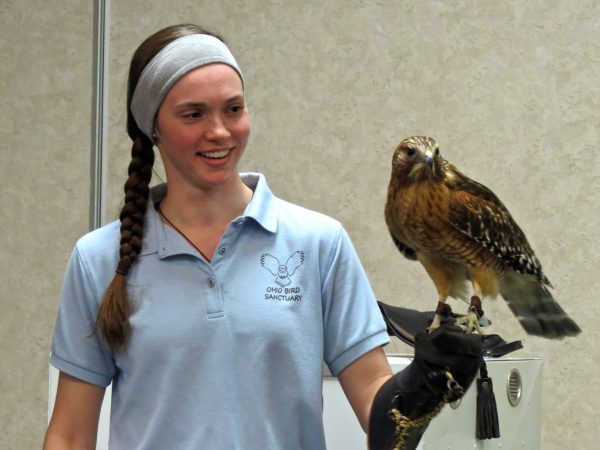 This year's theme for Mohican Wildlife Weekend is Pick Your Path. Explore the Mohican area's trails by foot, bike, horse, and water. No place offers so many ways to explore the great outdoors in Ohio. The Mohican area has hundreds of miles of trails for many modes of outdoor travel. Over 88 miles of trails by horseback, 25 miles of trails by mountain bike, four trails with natural waterfalls, and many more miles for hiking and traveling by scenic rivers.
Site offerings for the weekend will include birding boat tours, bird photography and nature crafts presented by the Ohio Bird Sanctuary; fly fishing, wildflower and mushroom hikes, and a barn dance presented by Malabar Farm State Park; wagon tours, demonstrations, and much more. Over 30 sessions are available! Registration is not required for most of the programs, but some sessions have limited space and are first come, first served. Tickets must be purchased for the birding boat tours.
Be sure to attend the Welcome Reception from 6 pm-7 pm on Friday night, April 26 at Mohican State Park Lodge & Conference Center. Friday evening's featured speaker will be Tom Arbour, Land & Water Trails Coordinator for the Ohio Division of Natural Resources (ODNR) Division of Parks & Watercraft. Tom will share how trails have the potential to help all Ohioans to conserve and enjoy Ohio.
This is a joint event with local environmental educational groups that seek to raise awareness about the importance of the outdoors and outdoor education. Mohican Wildlife Weekend is made possible thanks to the support of corporate sponsor Fin, Feather, Fur Outfitters.
Program sites for this year's event are: Gorman Nature Center, Malabar Farm State Park, Mohican State Park & Lodge, Wolf Creek Grist Mill, Ohio Bird Sanctuary, Mohican Outdoor School, Pleasant Hill Lake Park, Charles Mill Lake Park, Byers Woods, Shelby Wetlands, and Landoll's Mohican Castle.
For the full weekend schedule and more information, check out mohicanwildlifeweekend.com. *For event updates and alerts, text MOHICANWILD to 888777. (Standard messaging rates apply)