The Calendar of Events is not supported by Internet Exploreryour current browser. For best viewing, please use Chrome, Firefox, or Edge.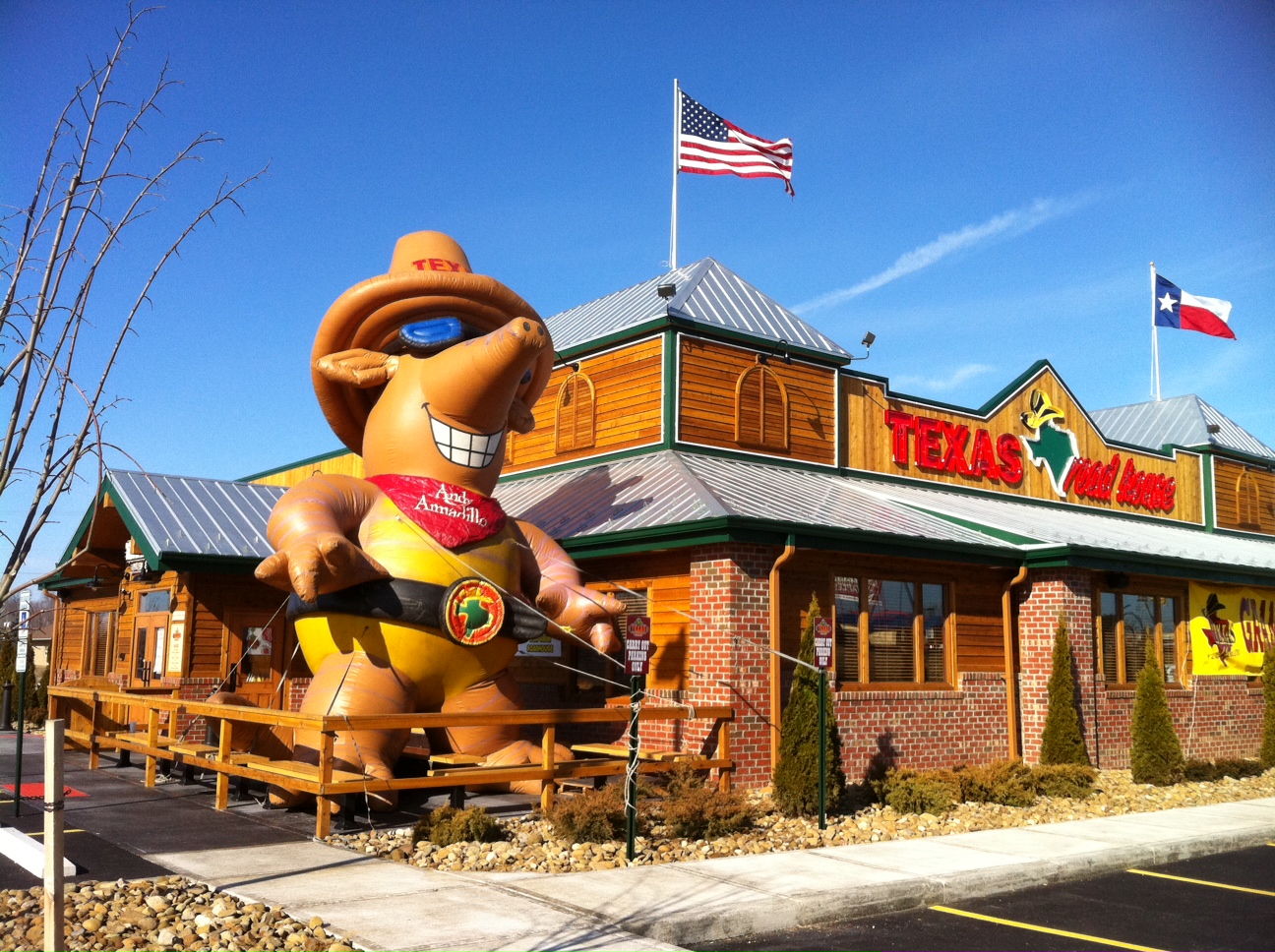 Texas Roadhouse is a full service, casual dining restaurant chain. We offer an assortment of specially seasoned and aged steaks hand-cut daily on the premises and cooked to order over open gas-fired grills. In addition to steaks, we also offer our guests a selection of ribs, fish, seafood, chicken, pork chops, pulled pork, vegetable plates, and an assortment of hamburgers, salads, and sandwiches. The majority of our entrees include two made-from-scratch side items, and we offer all our guests a free unlimited supply of in-shell peanuts and made-from-scratch yeast rolls. Today, the Company operates over 500 restaurants system-wide in 47 states. Over the past five years, the total number of Texas Roadhouse company and franchise restaurants increased from 150 restaurants as of the end of 2016 to over 520 restaurants as of the end of 2017.
Offering high quality, freshly prepared food – A significant majority of our menu offerings consist of made-from-scratch entree and side items that are based on proprietary recipes and prepared daily at each restaurant. In addition, we heavily invest in the training and adherence to our recipe and quality standards.
Focusing on dinner – In a high percentage of our restaurants, we limit our operating hours to dinner only during the weekdays. We believe focusing on dinner allows our restaurant teams to offer high quality, more consistent food and service to our guests, and provide a better "quality of life" for our management teams, which allows us to attract and retain qualified management personnel.
Offering attractive price points – We offer our food and beverages at moderate price points which we believe are as low or lower than those offered by our competitors.
Creating a fun and comfortable atmosphere – Our restaurants feature a rustic southwestern lodge decor accentuated with hand-painted murals, neon signs, southwestern prints, rugs and artifacts, and jukeboxes which continuously play upbeat country hits.
There were no results found.