The Calendar of Events is not supported by Internet Exploreryour current browser. For best viewing, please use Chrome, Firefox, or Edge.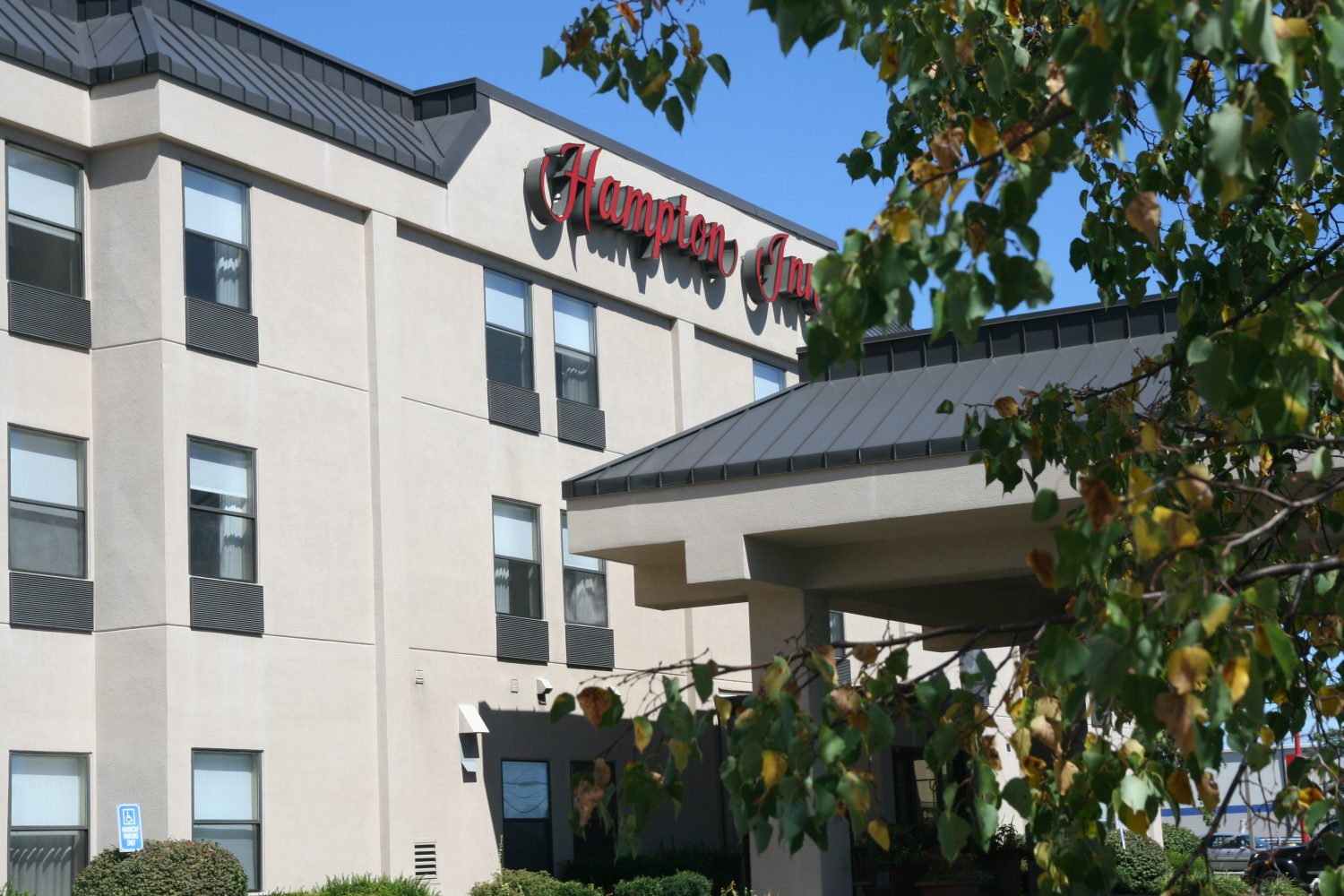 Hampton Inn Mansfield/Ontario
The Hampton Inn Ontario/Mansfield, Ohio hotel is located in west Mansfield, near Ontario, Ohio. This Mansfield hotel is next door to the Richland Mall and three miles from the Ontario City Building. Local attractions near the Mansfield, Ohio Hampton Inn hotel include Kingwood Center featuring a 47 acre garden and cultural center, Mansfield Art Center and Snow Trails Ski Area featuring Ohio's first and finest resort with nine slopes. Within .1 mile of this Ohio hotel, guests can dine at a variety of restaurants such as Applebee's or fast food such as Wendy's.
Room amenities at the Hampton Inn include
Coffeemaker
Iron & Board
Hair Dryer
High-speed Internet
Cable TV
Phones with voicemails and data ports, complimentary local and 800 access calls
Indoor pool
Breakfast buffet
All stays at the Hampton Inn Mansfield hotel in Ohio are backed by our 100% satisfaction guarantee. If you're not satisfied, we don't expect you to pay. That's 100% Hampton. We love having you here at the Hampton Inn Ontario/Mansfield, Ohio!
Clean and comfortable, exclusive Cloud 9 bedding. Indoor pool. Complimentary: hot breakfast buffet, copy/fax service, business center, wireless high-speed Internet, fitness center, local calls, HBO and 24-hour coffee/tea selection.  Irons/boards, hair dryers and coffee makers in all rooms. Rooms with microwaves and refrigerators available.
GROUP TRAVEL CONTACT:
Kerri Linder-Burkett
kerri.burkett@hilton.com
GROUP INFORMATION:
Breakfast included: Yes
Baggage handling fee: $2.00 per person round trip
Elevator: Yes
Handicap accessible: Yes, 4 rooms
Maximum # of motorcoaches at one time: 1 coach
Motorcoach parking: on grounds
Escort & driver complimentary: One room with a minimum of 20 rooms
Deposit Information: 1 night stay, 30 days prior
Payment policy: payment is due upon check-in
Cancellation policy: 24-hr prior to check-in
There were no results found.