The Calendar of Events is not supported by Internet Exploreryour current browser. For best viewing, please use Chrome, Firefox, or Edge.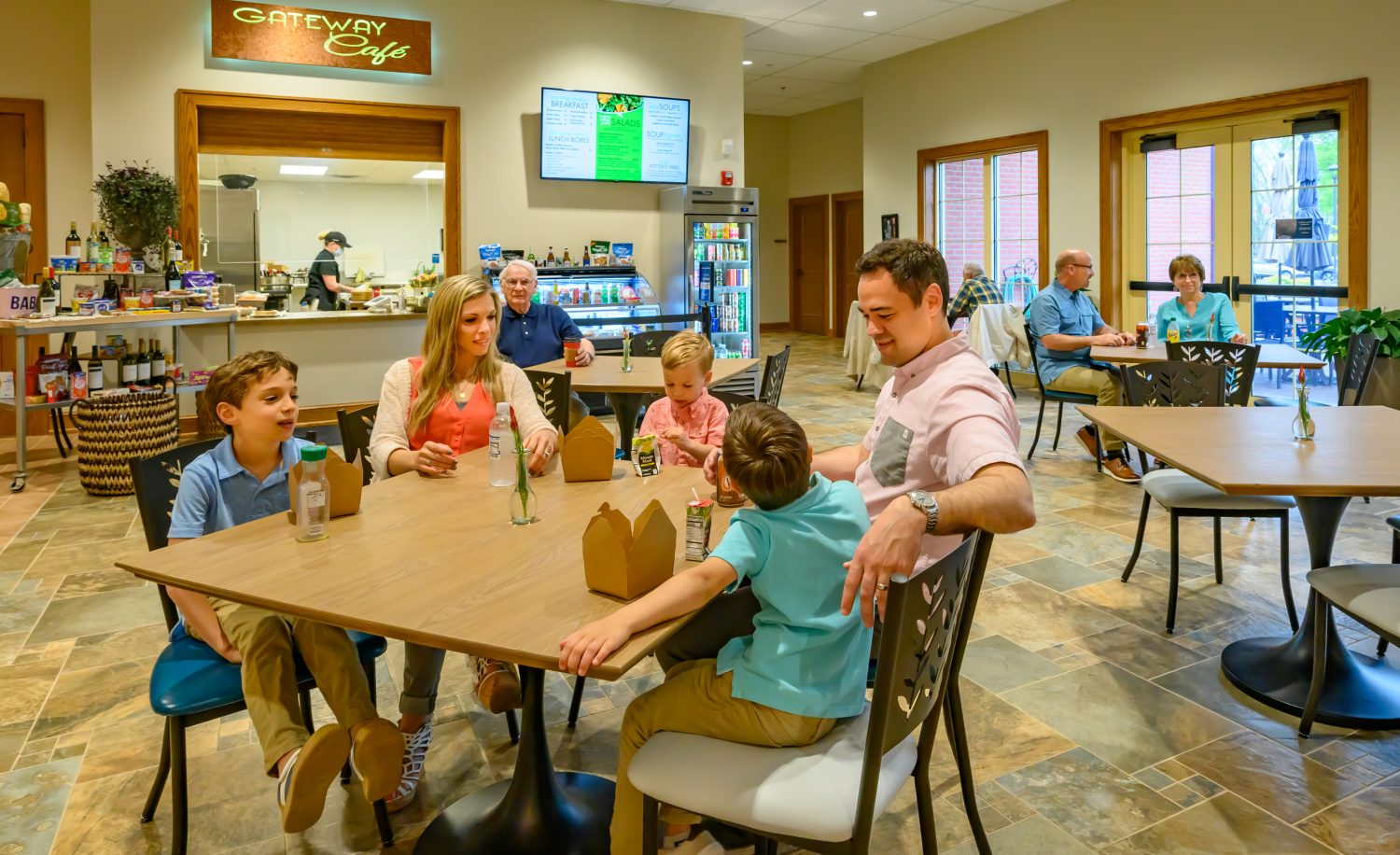 Gateway Café at Kingwood Center Gardens
Welcome to The Gateway Café by Buehler's Fresh Foods, a delightful culinary oasis surrounded by nature in the heart of Kingwood Center Gardens. This charming café takes pride in souring its ingredients locally for an unforgettable farm-to-table experience. The menu boasts a tantalizing array of sandwiches, salads, and soups crafted from the freshest produce, vibrant herbs, and carefully selected meats. From fluffy cakes to decadent bards, cookies, and seasonal treats, the desert menu is a testament to Buehler's commitment to taste, quality, and a genuine love for all things culinary.
Select a beverage to complement the casual dining experience, from aromatic teas and fresh juices to signature coffee blends. Or choose from imported, California and local wines, craft cocktails, domestic and craft beers. If you are looking for a cozy spot to gather with friends and family, or a tranquil garden setting for a quick bite, the gateway café is your destination. Come savor the essence of nature, culinary craftsmanship, and community at the Gateway Café by Buehler's – a place where farm-fresh flavors flourish, and every meal is a celebration of local love.
There were no results found.