The Calendar of Events is not supported by Internet Exploreryour current browser. For best viewing, please use Chrome, Firefox, or Edge.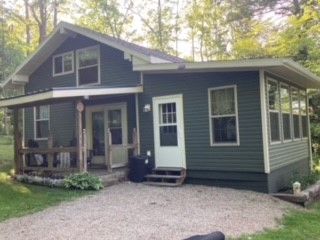 Bullfrog Mountain Cabins features 2 cabin rental experiences on 12 wooded acres. The cabin getaway is like a small home, complete with full kitchen, bedding, towels, and hot tub. A half-acre pond on the property allows for catch and release fishing. Open all year, these charming, clean cabins in the woods are located in the heart of Ohio close to Mohican State Park and the Prairie Peddler Festival.
There were no results found.