The Calendar of Events is not supported by Internet Exploreryour current browser. For best viewing, please use Chrome, Firefox, or Edge.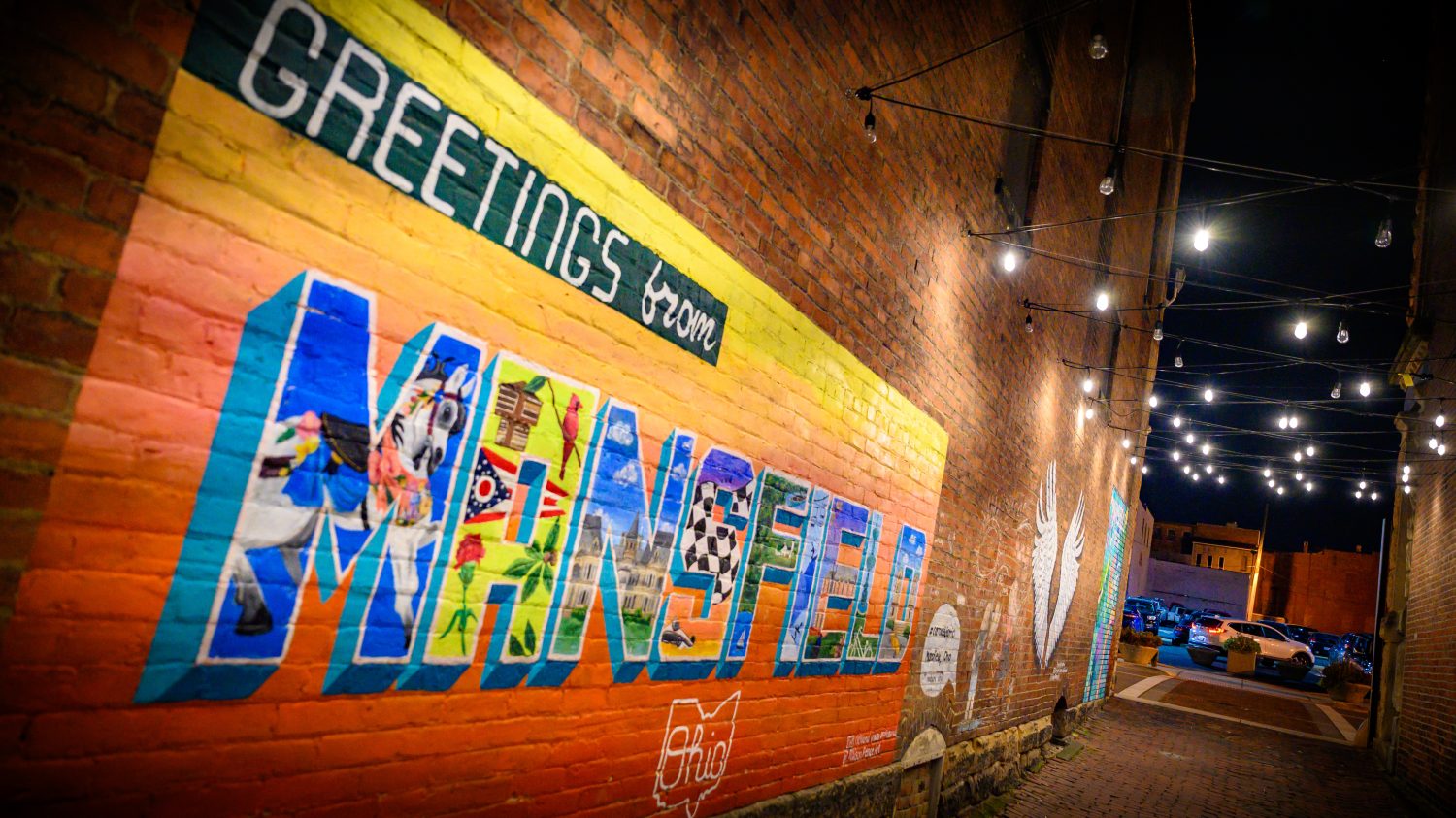 Richland Young Professionals commissioned local artist Allison Pence to create murals on the brick walls of this alley to the east of Buckeye Bakery on Fourth Street in downtown Mansfield.  The alley leads to The Brickyard entertainment area.  One mural is angel wings. Another mural is "Greetings from M-A-N-S-F-I-E-L-D, with the backdrop of each letter painted with tourist attractions in Richland County. The third is a colorful blue design.  The murals provide a postcard-like backdrop for people to pose in front of.
The address is an approximate address.  The alley is located on East Fourth Street between Main St. and Diamond St. in downtown Mansfield.  Use this link for location- https://w3w.co/offer.wrong.traded
There were no results found.