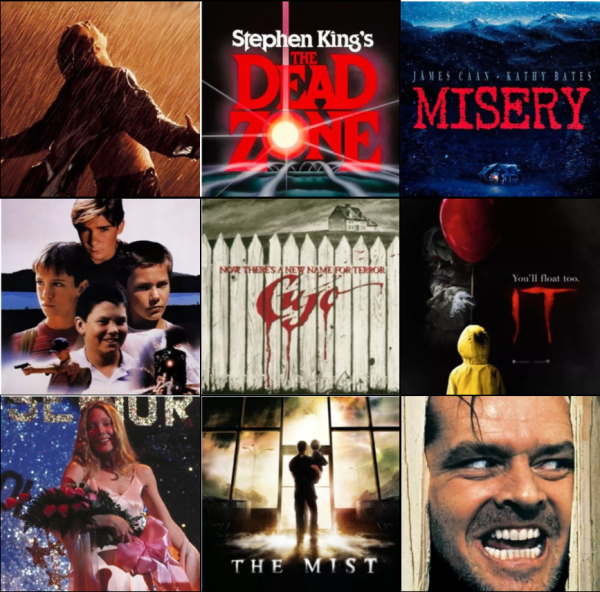 Fans of Stephen King's writing now have an opportunity to immerse themselves in his literature, studying the iconic author and the movies sparked by his books. The Stephen King Film Festival takes place in Mansfield, Ohio — the very location where one of his most famous movies based on his work was filmed. One of the most haunted and recognizable places in all of Ohio, the Ohio State Reformatory in Mansfield gained much of its notoriety not for its own historic past, but its role in the Stephen King novella that produced the blockbuster "The Shawshank Redemption." Twenty-four years after the release of the No. 1 movie of all time (according to IMDB), King fans now can celebrate his work in Mansfield June through December, 2018.
The Festival includes screenings of some of the most renowned movies based on King's novels and novellas at Mansfield's historic Renaissance Theater. Each screening begins at 7 p.m. and will be preceded at 6:30 p.m. by a talk led by a noted authority on Stephen King's writings and their impact on literature and society. After each discussion and film screening, attendees are invited to head around the corner to Phoenix Brewing Company for craft beer tastings, movie trivia, and further discussion of film and literary works.
Speakers for the evenings, held monthly with the exception of September, include professors, pop-culture experts and literary authorities specializing in King's work, including:
June 21: Stand by Me, Carl Sederholm, PhD, professor of Interdisciplinary Humanities, Comparative Arts and Letters, Brigham Young University; Dr. Sederholm has written several articles and scholarly studies of King's work
July 19: CUJO, Phil Simpson, PhD, President-Elect of the Popular Culture Association & American Culture Association, Dr. Simpson has written two books; one on Stephen King's work and another tracking serial killers through contemporary American film and fiction
August 16: IT, Mary Findley, PhD, a Professor of English at Vermont Technical College, Dr. Findley's expertise includes how horror is manifested in popular culture, having written extensively about Stephen King's work in Contemporary Literary Criticism and other scholarly journals
October 18: Carrie, Michael Perry, PhD, Dean of the College of Arts and Humanities at Rockford University, Perry authored "King Me: Inviting New Perceptions" and "Purposes of the Popular and Horrific into the College Classroom." He also co-edited "Stephen King's Modern Macabre: Essays on the Later Works."
November 15: The Mist, Patrick McAleer, Professor of English, Inver Hills Community College, McAleer authored "Inside the Dark Tower Series" and "The Writing Family of Stephen King"; co-authored "Stephen King's Contemporary Classics: Reflections on the Modern Master of Horror" and co-edited "Stephen King's Modern Macabre: Essays" on the Later Works."
December 13: The Shining, Dr. Anthony Magistrale, Professor of English at the University of Vermont, Dr. Magistrale served as a research assistant to Stephen King and has authored dozens of academic books, articles and treatises on King's work and the Gothic genre
A destination unlike any other, Mansfield and Richland County, Ohio offers unusual travel adventures and experiences, such as spending the night in a haunted former state prison where Hollywood blockbuster movies are shot, world-class motorsports, skiing, hiking, biking, golf, and loads of other outdoor adventures attract families and visitors of all ages. Complete visitor information and free visitor guides are available at DestinationMansfield.com.
Submitted By Amy Weirick, Weirick Communications