Meet the Owners, Wine and Ale Trail Series
The Wishmaker House, located in downtown Bellville, Ohio, entices travelers and locals alike with their Bed & Breakfast and attached Winery & Wine Bar. The Wishmaker House Bed & Breakfast was already a thriving business when owners Karen and Brad Smith decided to start a winery downstairs. One of their daughters, Cassie, helps run the B&B. Her husband Vic Swisher brewed wine as a hobby and suggested opening a winery in order to better serve their guests. The Wishmaker House Winery & Wine Bar opened in 2014.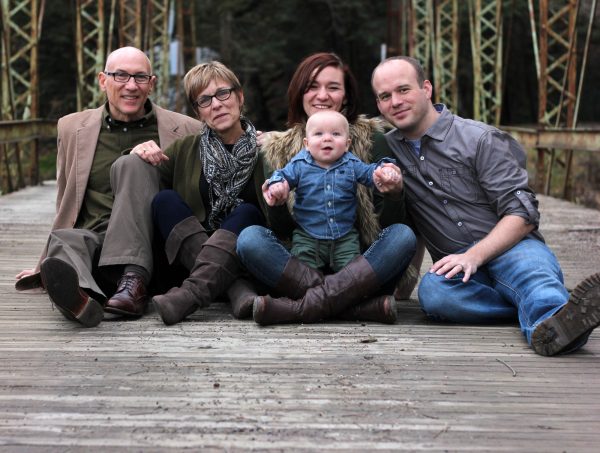 Meet the owners: Karen and Brad Smith. The Smith family comes from the area and likes that they are contributing to the community. Although a winery was not in the original plan for them when they began Wishmaker House, it is now a profitable and beloved part of downtown Bellville. Cassie and Vic handle the day-to-day operations of the wine bar with Vic as the resident wine-maker, creating and experimenting with the many flavors that guests have come to love. Many of these wines have won awards, including the double gold for the house Moscato and other medals won by their Rhubarb Wine, Starry Night and Harvest Moon. Cassie enjoys meeting the guests and introducing them the winery. "Everyday is different," says Cassie. Summer evenings with live music on the patio, the annual New Years Party, Valentine's Wine Pairing dinners: each season provides new way to interact with guests.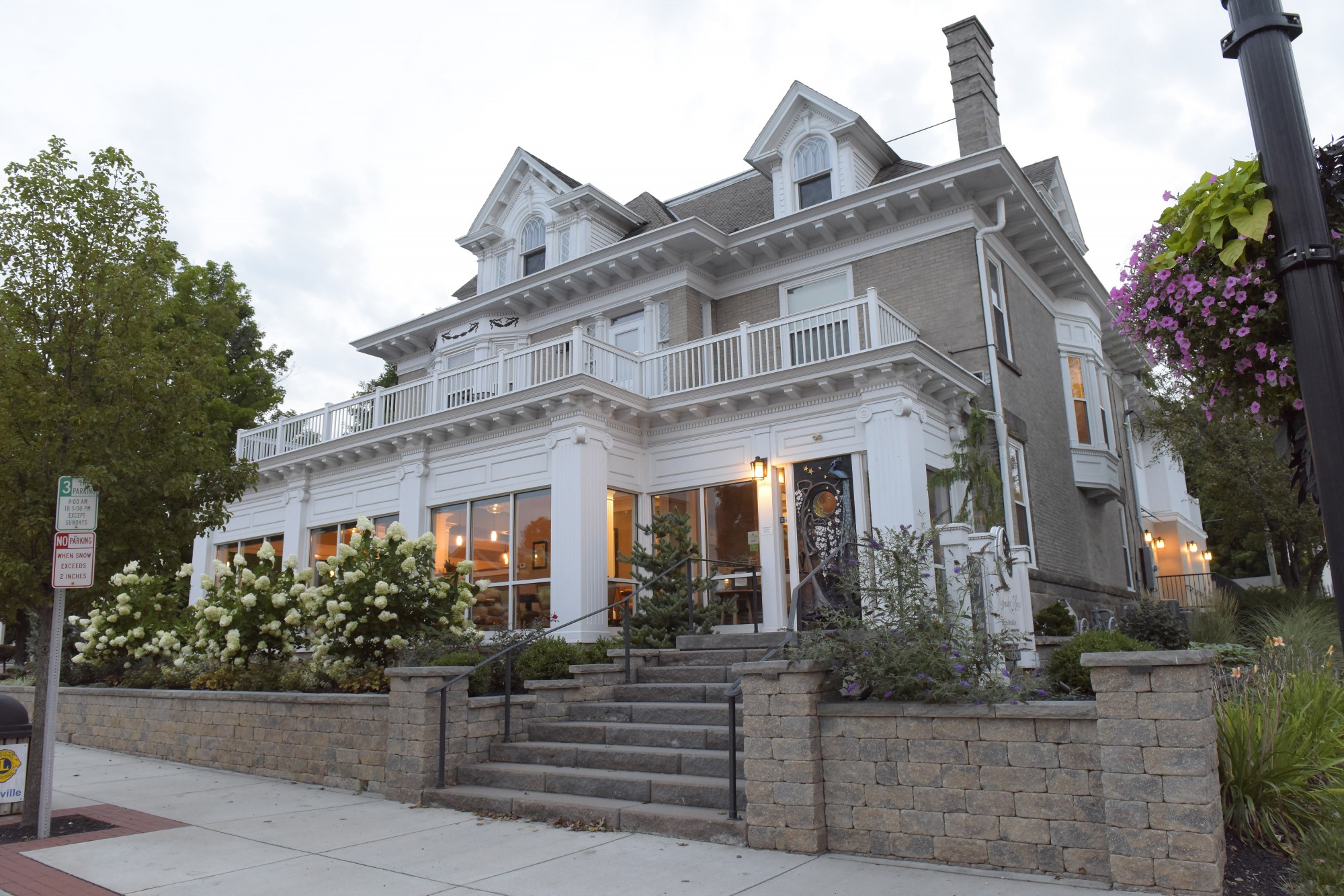 Wishmaker House is the only stop along the Richland County Wine & Ale Trail attached to lodging and one of only a couple that serves meals. The eight rooms of the B&B are often full of guests who enjoy the addition of a winery that includes a kitchen with full meal options. "People say we are a one stop shop," says Cassie. Guests like that they can stay, walk down the street for shopping and return for dinner, drinks or entertainment. The kitchen is famous for using seasonal ingredients and fresh meats from local farms. Wines are also served keg style from taps, allowing for freshness, easy service, and a little added fun. "We like to mix things up and experiment," says Cassie. So, while the house favorite is Midnight Rendezvous, a blend of blackberry and Isabella red grapes, guests can mix flavors and create new blends one glass at a time.
The Wishmaker House sees guests from all over the world, often coming into town on business, for work, to visit a local attraction, or a nearby college. "People say they feel at home when they walk in" says Cassie, who works closely with the guests. The Smith's also saved the Wishmaker House itself, abandoned after being a furniture store for forty-five years. "We were so happy to save this building in downtown Bellville," says Cassie, recalling the three years of renovations it took make it match their vision. "It's cool to see people come in who may not have thought of Bellville or discovering the town when they come to see us. People who may not have come otherwise."
The Smiths and Swishers have big dreams for Wishmaker House. "We want to see the business grow into a destination in itself, expand the winery and open up to more events like weddings, maybe even get into wine distribution." The future is bright for Wishmaker, with their local menu, award-winning wines and popular Bed & Breakfast. Step in for a weekend and discover Wishmaker for yourself.
Wishmaker House Winery & Wine Bar
116 Main St.
Bellville, OH 44813
Look for more articles in our seven-part Wine and Ale Trail series "Meet the Owners" featuring the owners of local wineries and breweries near Mansfield, Ohio.  Miss one?  See the other blogs in the series at www.DestinationMansfield.com.