Need a night away? With Valentine's Day just around the corner, couples everywhere are thinking up romantic ideas that are different and special. Whether you celebrate the holiday or just need a getaway from the stress of everyday life, consider a retreat to a Bed & Breakfast in Mansfield and Richland County, Ohio. Choose from one of our locally owned B&Bs and make this Valentine's Day a night to remember.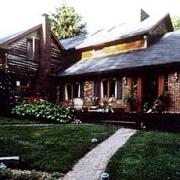 AngelWoods Hideaway Bed & Breakfast
AngelWoods Hideaway Bed & Breakfast is a rustic brick and cedar home nestled on 46 beautifully landscaped acres near Malabar Farm State Park. This B&B features six rooms, most with private baths, in-ground pool, hot tub, and deck. Choose a room with a balcony or fireplace for a special treat. Enjoy a specially served breakfast with their guest favorite coffee cake. Buy your tickets to Malabar Farm State Park's Big House Valentine's Bash for an evening of fine food and live music (Feb 9-10, 16-17). Call about the special add-on deals.
Specials: Romantic dinner offered to guests on February 13th or 14th. Add on packages: flowers and wine delivered to the room prior to arrival. Massages available.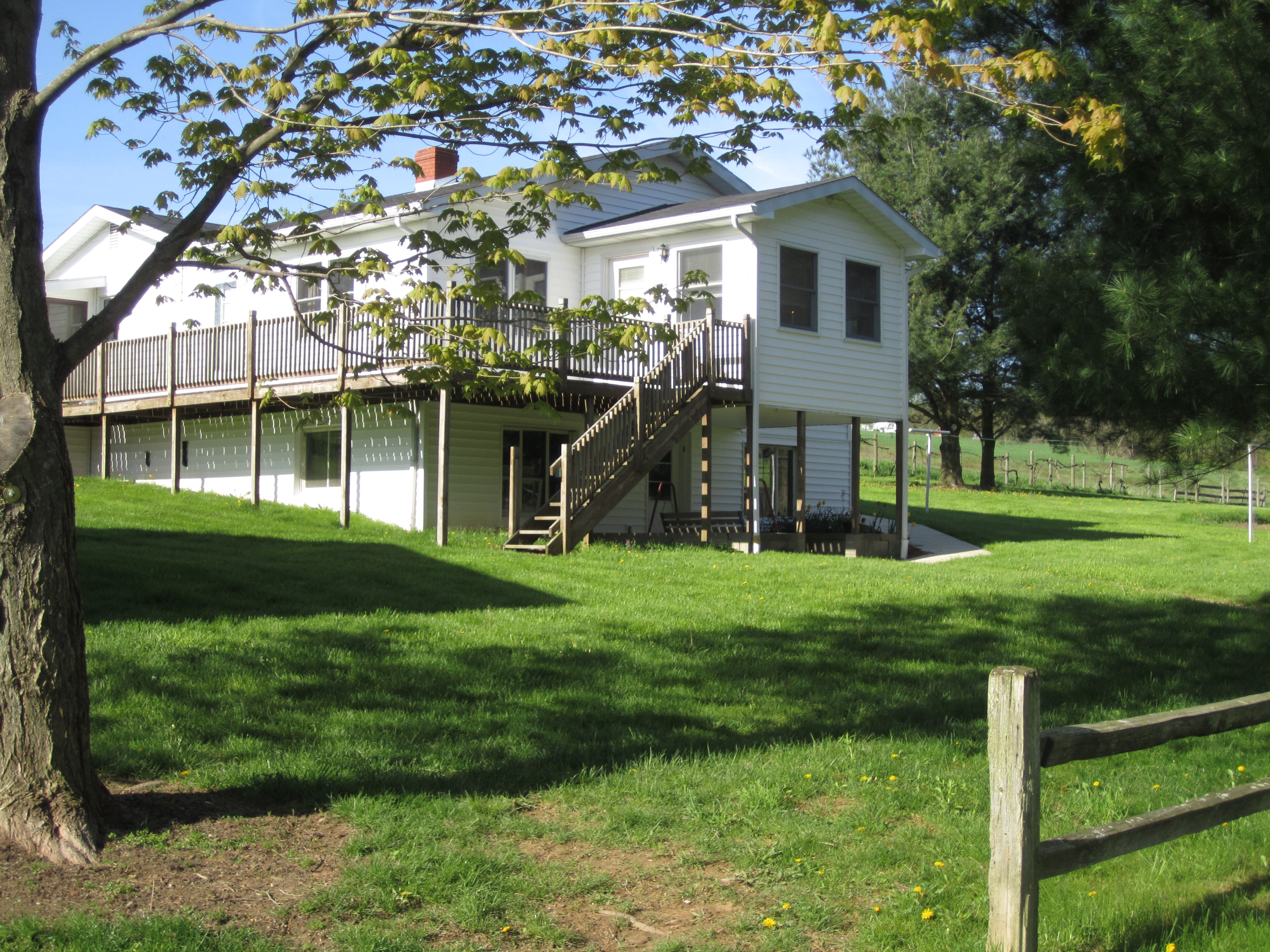 Bluebird Cottage Bed & Breakfast
Bluebird Cottage Bed & Breakfast is a free-standing cottage (two bedrooms) separate from the main house. Take advantage of the well-equipped kitchen and fridge stocked for breakfast. Bring food to cook yourself a nice dinner in your home away from home. Spend time outdoors hiking, roasting marshmallows at the campfire or fishing in the pond. Start your day with fresh-brewed coffee or tea and breakfast with in-season fruits and vegetables from the garden. Call for available dates.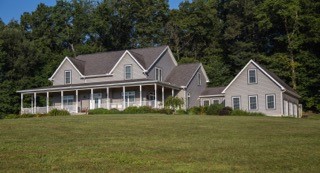 The Luftberg Farm B&B creates a perfect blend of country comfort and outdoor adventure. Sleep in the comfort of 100% cotton sheets and down comforters in large well-appointed rooms. Enjoy a hearty country breakfast in the morning. Take advantage of any of the three porches to observe wildlife or the landscape. Stroll any of the paths that crisscross the 38 acres. Follow the Bluebird Trail and check out the nesting boxes to see the eggs and baby bluebirds up close. For hunters, Luftberg is only five minutes away from Mohler Wildlife Area, the state hunting grounds. Curl up inside with a movie or game in front of the wood burning fireplace. Take part in the Sweetheart Hike to Hemlock Falls & Dinner Dance (Feb 10) just down the road for an event to go with your romantic getaway.
Specials: 10% off room the night of the 14th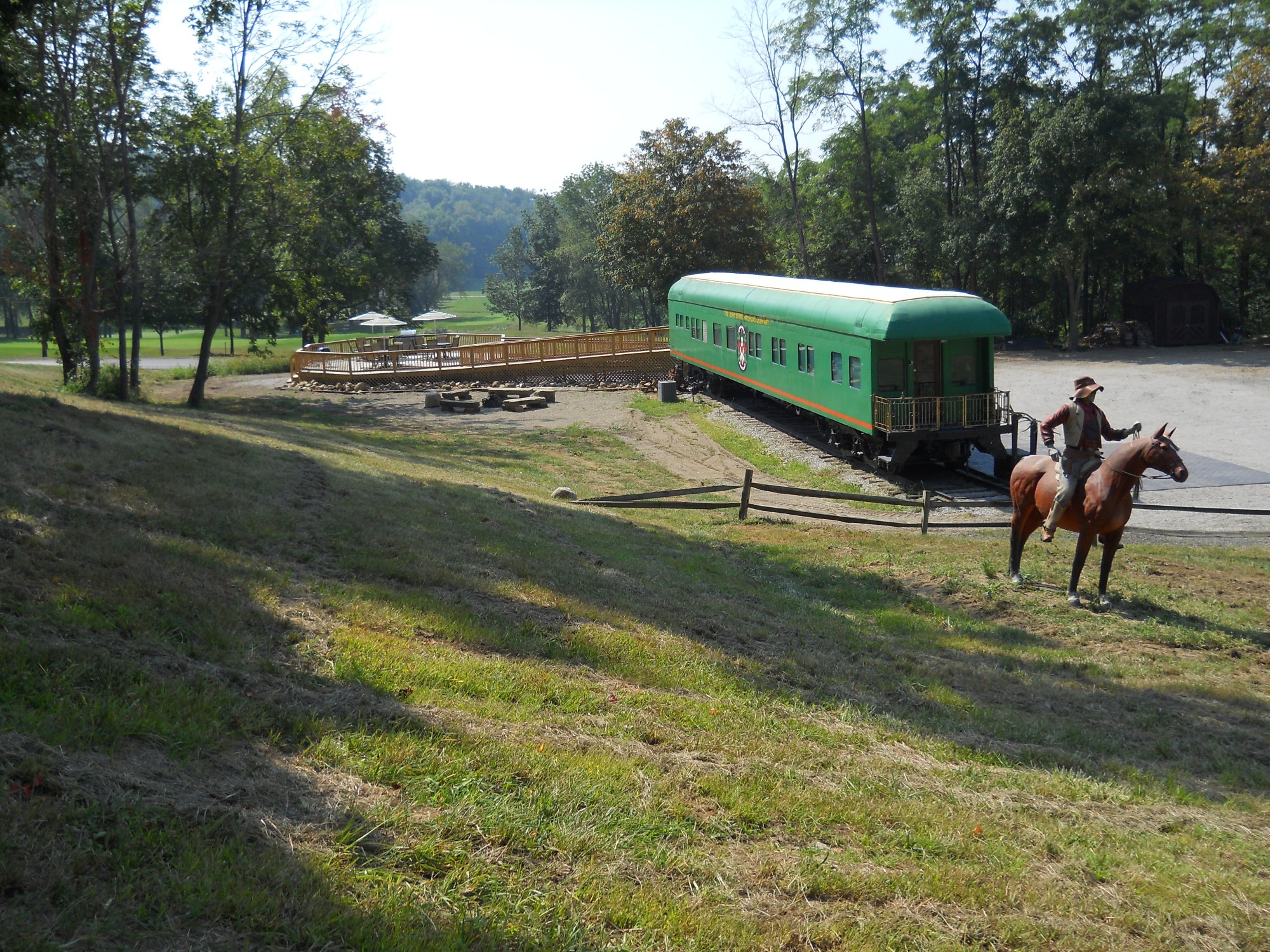 Mansion on Rails lets you experience luxury travel without leaving the premises. Sleep and eat inside the 1911 private train car of H.E. Huntington. Enjoy the 3 beautiful staterooms with formal dining room and efficiency kitchen for a night that you won't find anywhere else. Sit out on the deck that overlooks DeerRidge Golf Course. Or drive to any of the nearby attractions and return to your cozy accommodations in the evening.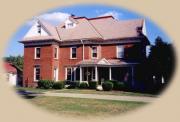 Somewhere in Time Bed & Breakfast
Wander through the garden, picnic by the creek, or see the horse stables at Somewhere in Time Bed & Breakfast. Built in the early times as the old Martin Touby Mansion, this B&B offers five rooms ranging from ¾ to king sized beds, most with private baths. Horse boarding included for those traveling the bridle trails. Enjoy a full breakfast and a great array of movies to watch in your room.
Specials: Reservations for two on Feb 9-10, 16-17 will include one candlelight dinner. Please call ahead to reserve this option. Other add-on items: Breakfast in your bedroom, Picnic Basket of food and drink, Gift Basket placed in your bedroom prior to your arrival.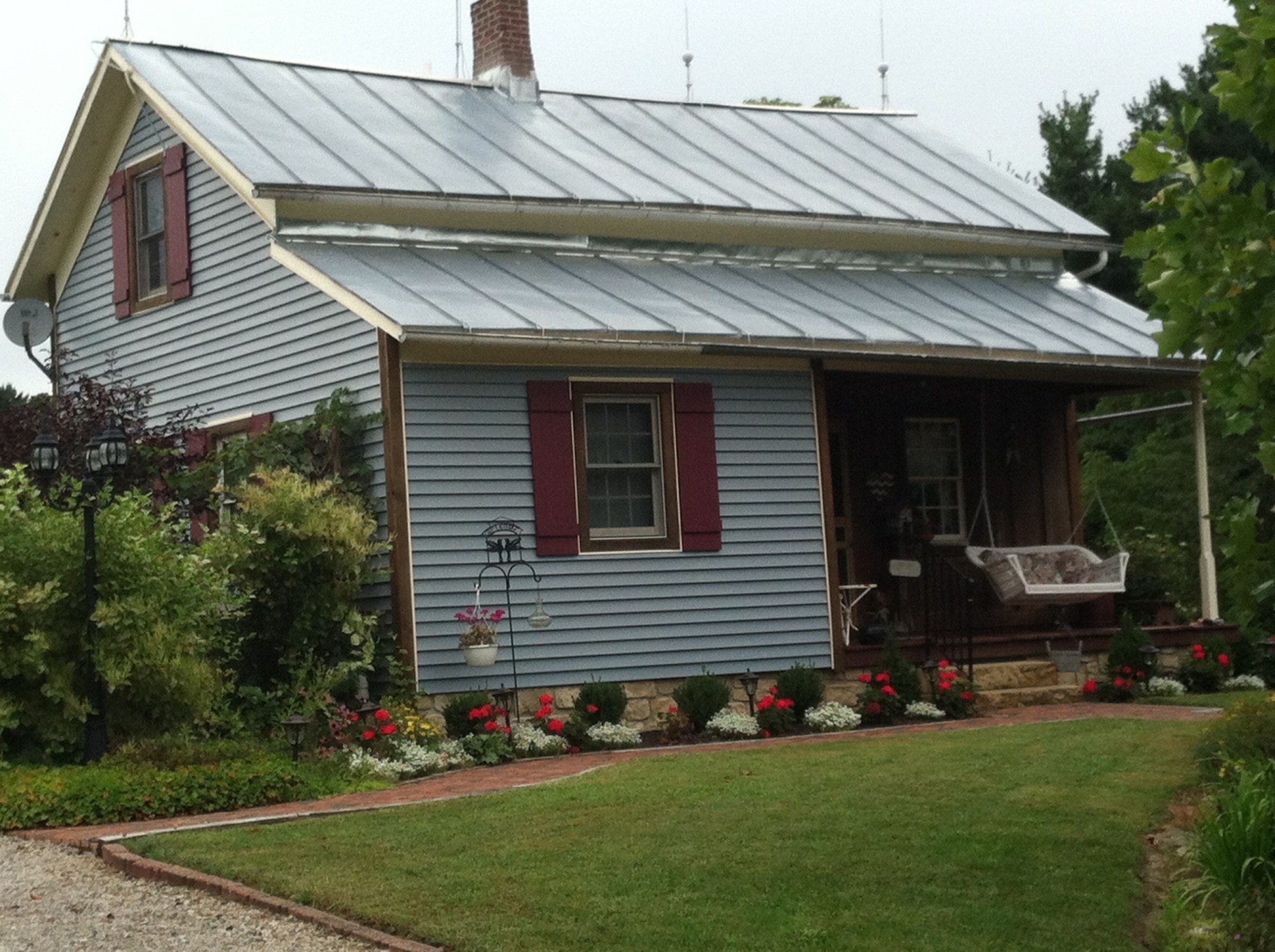 The Old Summer House Bed & Breakfast
This 1800's Northern Early American Home has been passed down for seven generations. Past and present combine to make the fully restored Old Summer House comfort for your stay. The Old Summer House is a separate residence, whose owners believe in true hospitality for their guests. A full country breakfast includes homemade jams and jellies, seasonal homemade desserts and even hand-squeezed lemonade can be looked forward to in the evenings. All rooms come with a private whirlpool bath.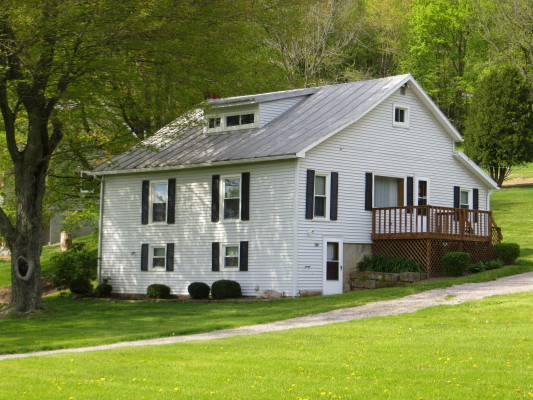 Valleyview Country Getaway lets you rent the whole house, four bedrooms featuring 3 luxurious queen-sized beds and a full-size futon. Take advantage of the privacy and scenery of fifty acres of forest and fields in southern Richland County. The fully equipped kitchen has everything a chef might need for cooking your own meals. Valleyview is only a few minutes from Mid-Ohio Sports Car Course, Malabar Farm State Park, the Ohio State Reformatory (Site of the Shawshank Redemption filming), Snow Trails Ski Resort and other fun things to do. Enjoy the beauty and tranquility of this warm and cozy country home.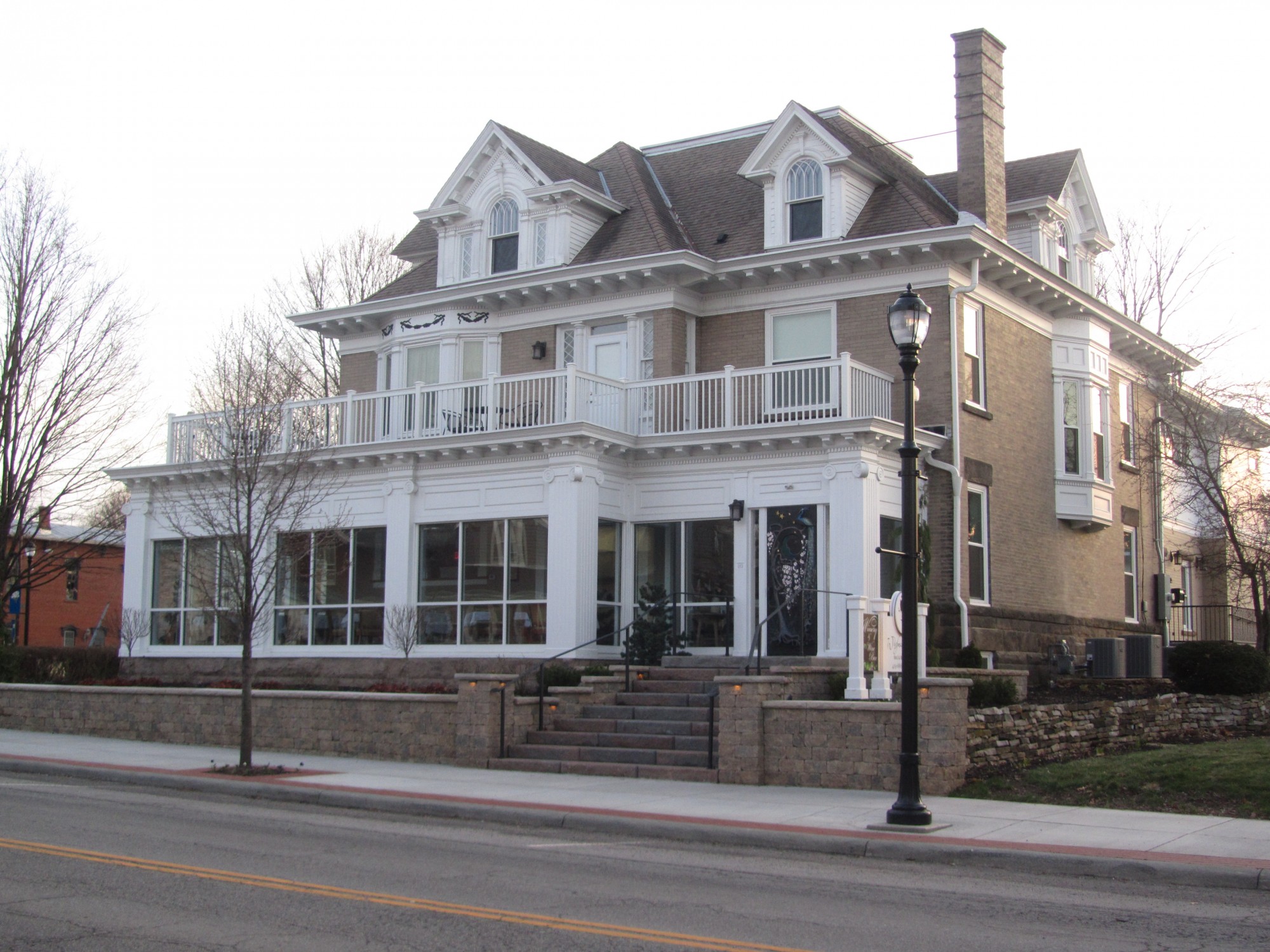 Wishmaker House Bed and Breakfast
Built in 1890, the Wishmaker House Bed and Breakfast features a breakfast of fresh local produce, eggs and meats along with baked goods made daily. There are eight rooms with private baths, internet access, and flat screen TVs. Two rooms come with fireplaces and four with balconies overlooking either Main St or the village square. In the heart of downtown Bellville, the Wishmaker House is a convenient location for local shopping and attractions.  The attached Winery and Wine Bar are open to guests for dinner, drinks and entertainment. This year they offer Valentine's Day wine pairing dinners (Feb 9-10). Expand your palette and experience new flavors with a four-course meal and live music. (Reservations required. Event not included in room cost.)
Specials: Romance Package: Transform your stay into a romantic getaway with beautiful flowers, delicious chocolates, and a bottle of Wishmaker wine delivered right to your room. Massages available.